We know that many people don't like hiking to Owl's Head — one of our more remote 4000-footers. The say it's a long, seemingly endless hike. Relentless at the end as hikers make their finishing moves in slow motion on a barely angled surface with what feels like an endless number of straight sections that just make us want to cry… or scream. We know. Not needing it for a list allows the use of a bike (which is a ton of fun on Lincoln Woods Trail), and if doing it in the winter, Nordic skis — which are allowed for peakbaggers working on their lists — can turn some of the dreaded work into keenly anticipated play.
For others it's simply a matter of perspective. They enjoy that hike, all of it, because they can. They have the gift of mind-over-matter. To them hiking to Owl's Head is "just a long walk in the woods." And, really, that is what it is. Of the 18 or so miles the day will offer if sticking to the actual trails, only two miles are steep or challenging. One mile up the Owl's Head (slide) Path, and one mile back. On the slide itself it may feel very sketchy to some. It suddenly becomes a very legitimate 4000-footer: steep, tough footing, tight, a fall may have serious consequences. In the winter the same route is prone to avalanche so people will hop on the "Brutus Bushwhack." In other times, many hikers shorten the distance slightly and avoid the two largest of the three potentially dangerous river crossings by taking what is known as the "Black Pond Bushwhack." Aside from these perils and the distance involved, we really are just left with just a long walk in the woods, as they say.
Redline Guide Phoebe Seltzer is one of those people that can find enjoyment on such a long hike with limited rewards. Thus she was a natural to be a knowing companion to an oft-returning guest working on her 4k list. For our guest this successful summit was number 40/48 (eight to go). With single digits remaining, she is seeing the light at the end of the tunnel. Here are a few photos of their trip.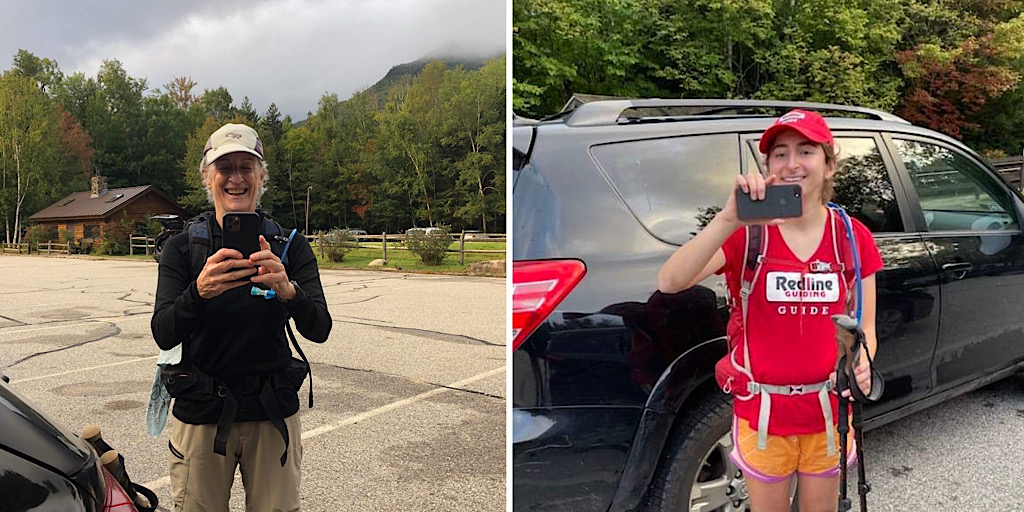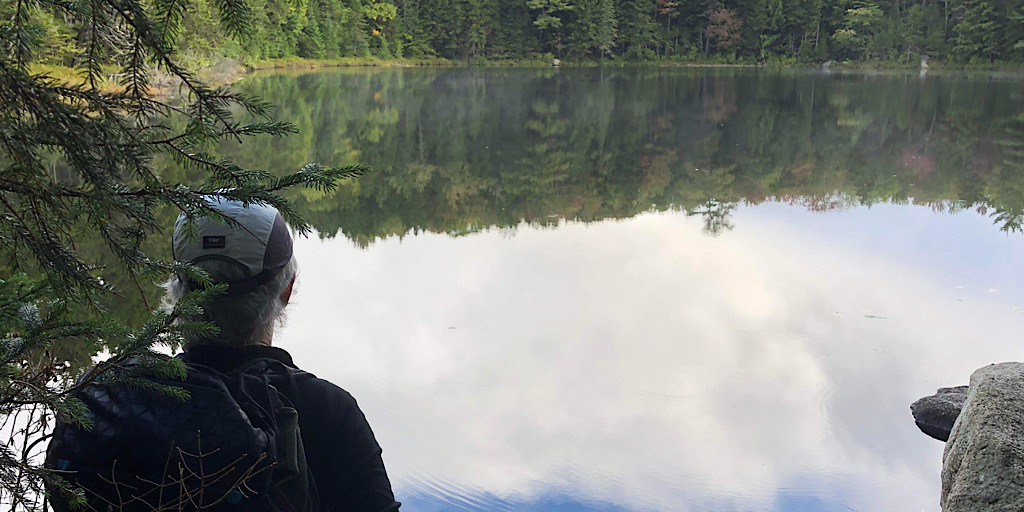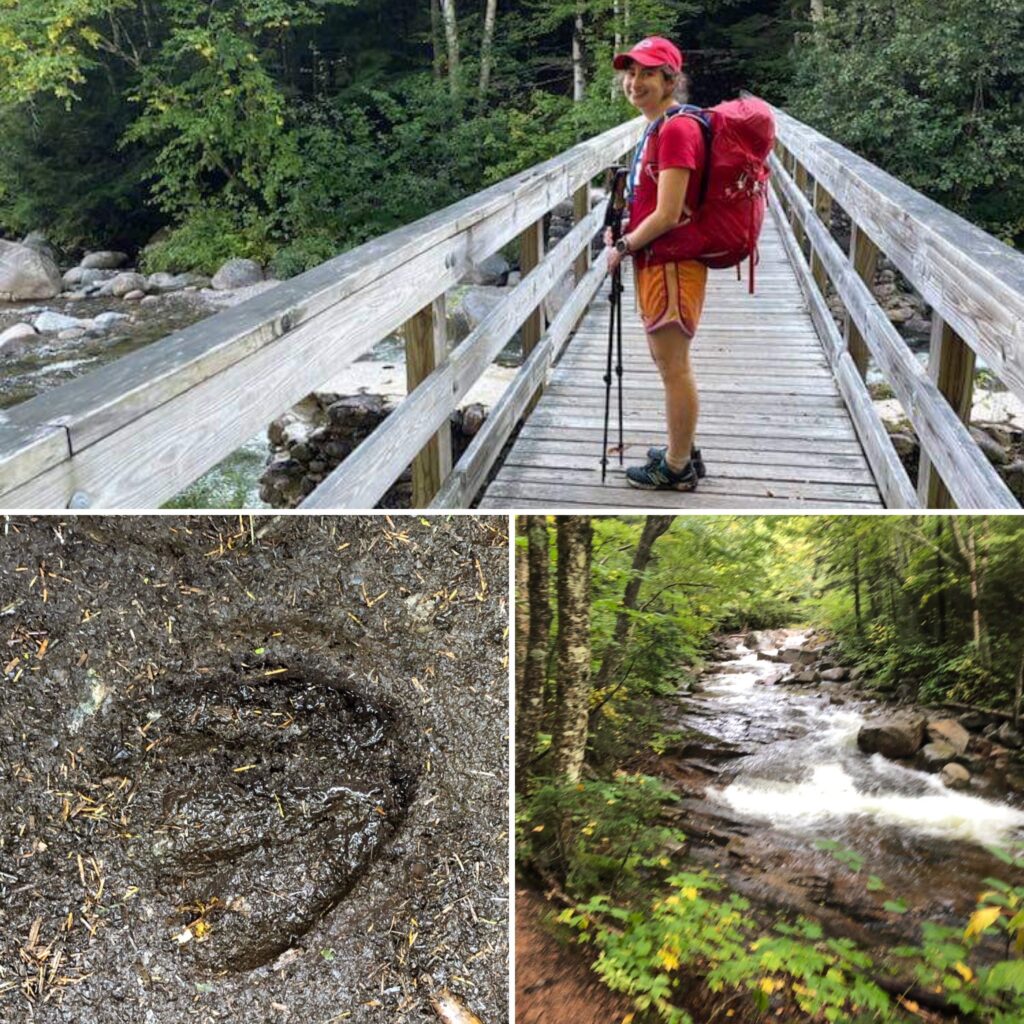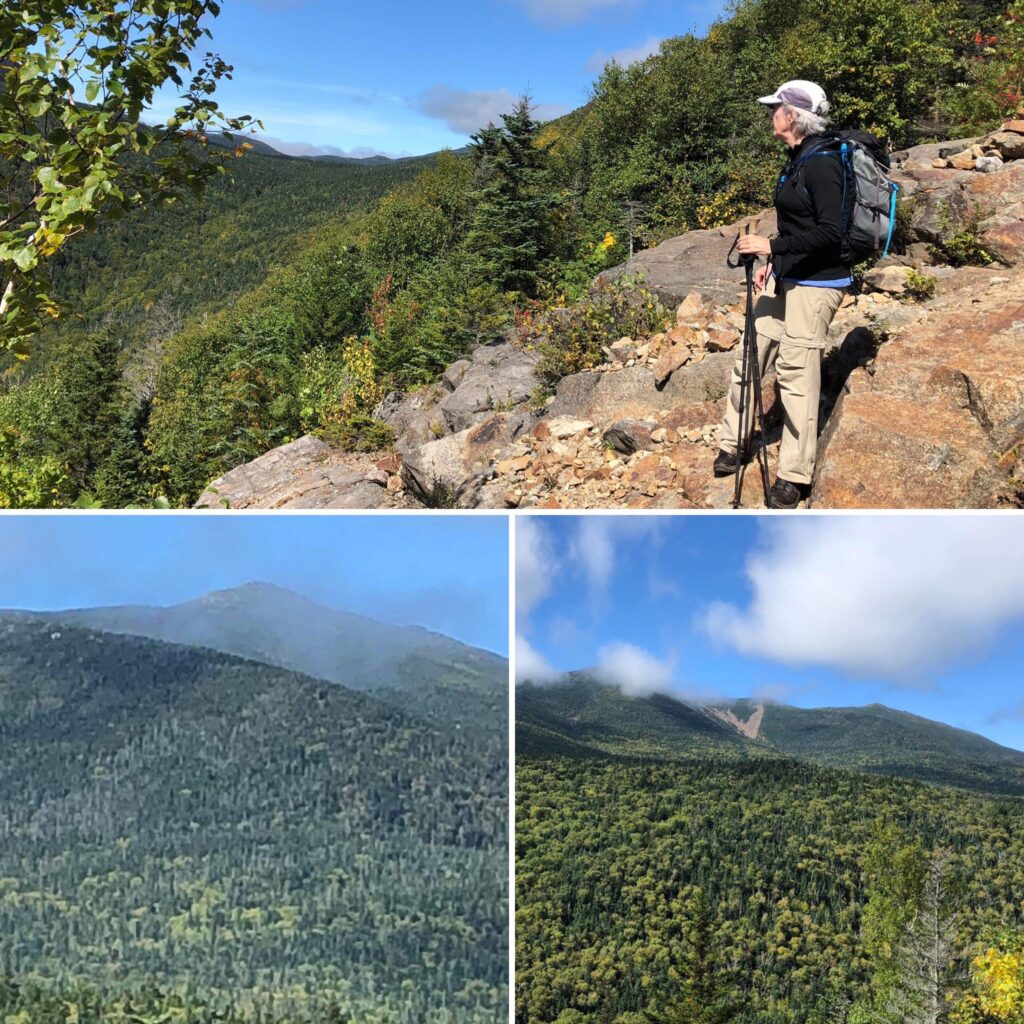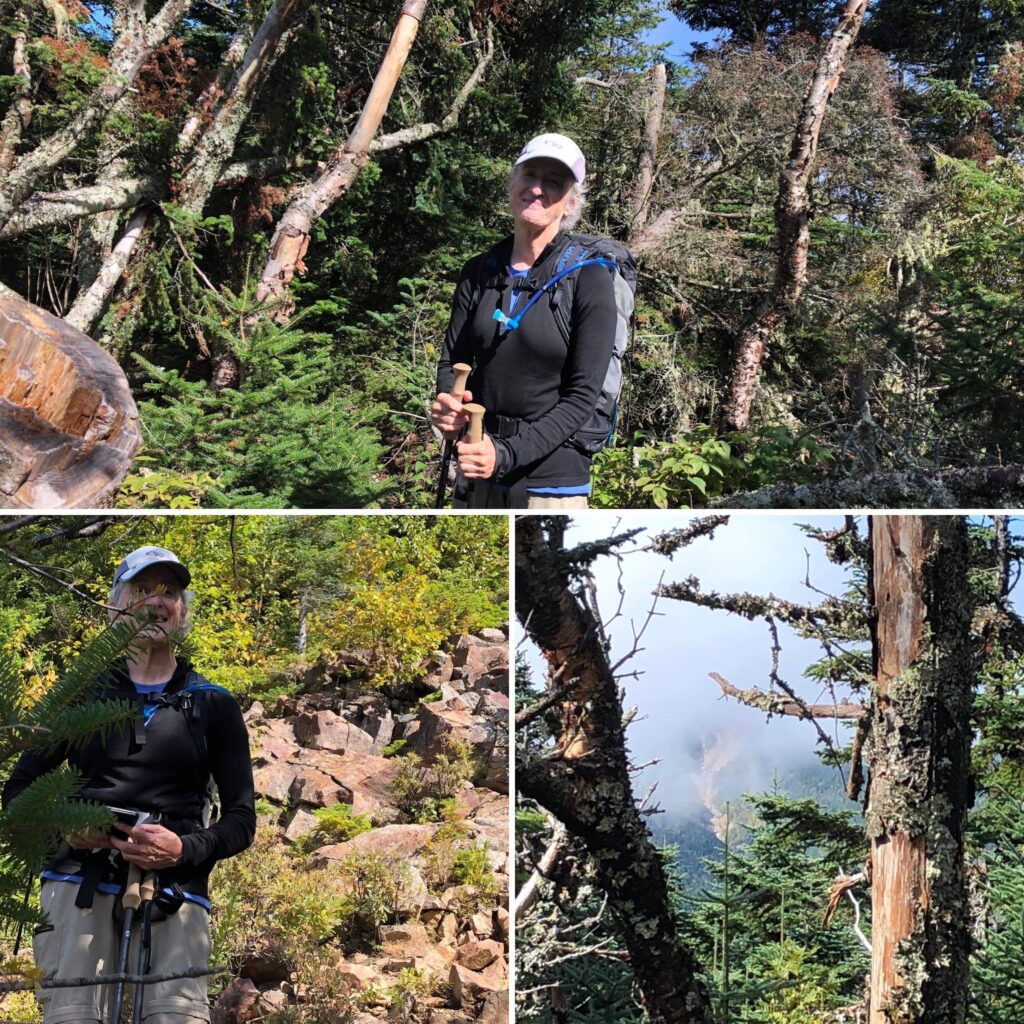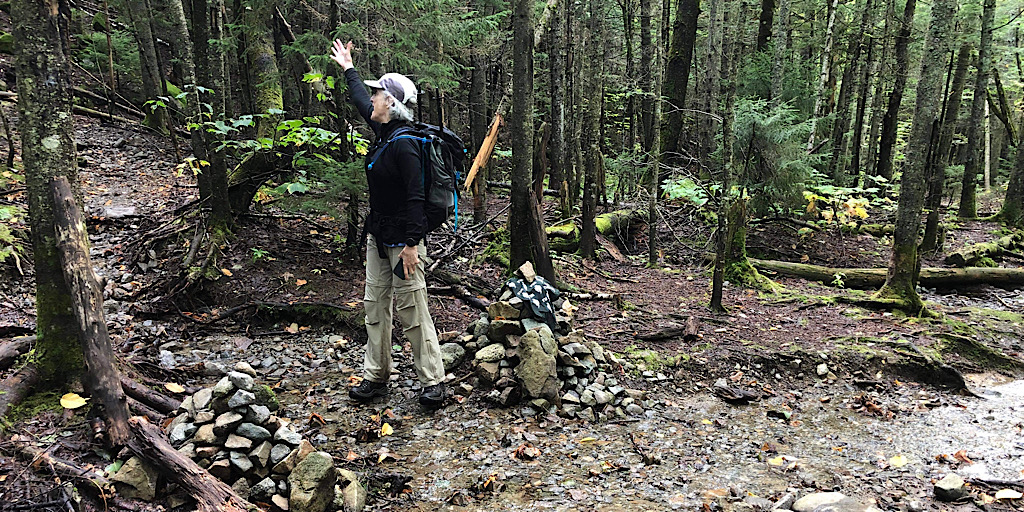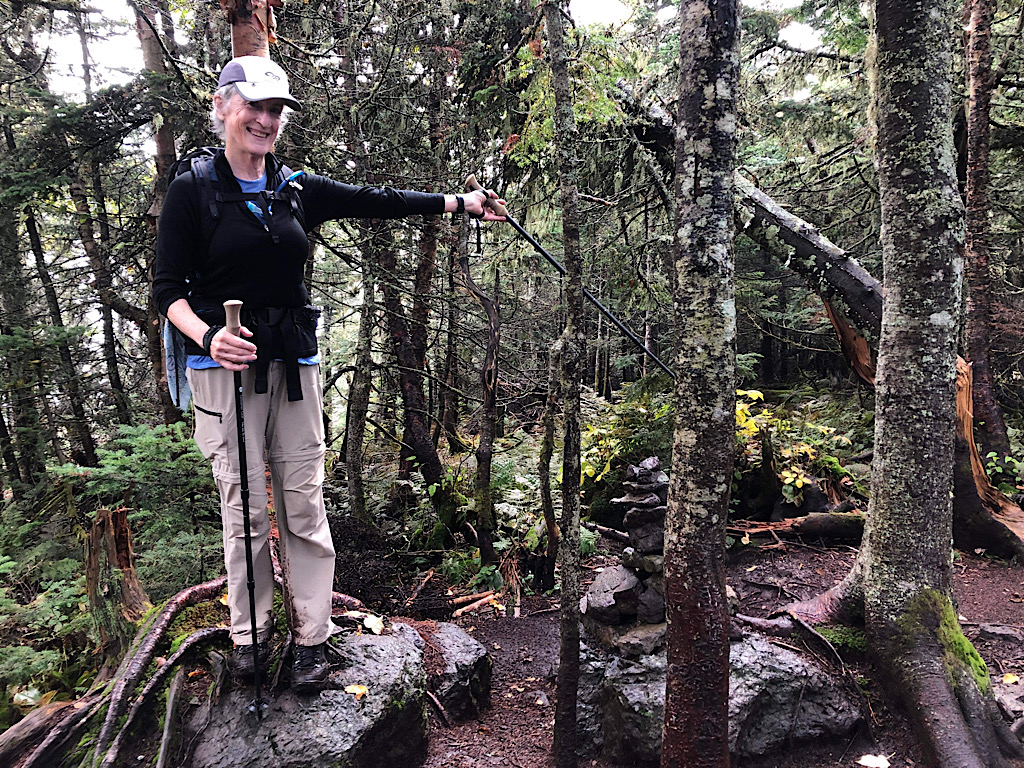 Great lead, Phoebe, and to our guest, congratulations and thank you for adventuring with Redline Guiding!