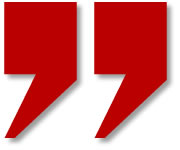 On this page find 96 real remarks from real past guests over the years. Last updated: September 18th, 2023
I can't say enough good things about Dominic! This was a long hike, as we spent 9 hours together meeting as strangers, but left each other with a great connection. I felt very comfortable with him from the outset. The conversation flowed quite easily, passing the miles on LW trail. He clearly knows his stuff, and we even discussed a potential hike up Huntington's Ravine in the future. I am glad I listened to my gut and reached out to your company. While the Black Pond Bushwhack was a little more obvious, the Brutus was not. Dominic was able to easily navigate our way through the wilderness. This created a stress-free environment for me, while finishing up my 48s. Your company provides a valuable service to those of us working on our backcountry skill set. Bushwhacking is clearly out of my wheelhouse, and I had concerns regarding the river crossings. I know OH is not the most exciting hike, but Dominic was enthusiastic the entire time. He clearly loves spending time outdoors. —TP, Marshfield, MA
First time utilizing a guide service, although I've taken WFA (Wilderness First Aid) through Redline Guiding, but what a great exposure to (for me) a new sport! I could have fuddled my way through a first-time ski tour in the White Mountains but my guide Dominic took all the guess work out of it and helped me avoid some common mistakes. An excellent day on snow and I highly recommend Dominic for all things uphill (ie skiing, climbing, ice-climbing). It's clear that Redline Guides are not only experts in their respective disciplines, they also are passionate for the sport and for the wilderness. Well done. —TP, Exeter, NH
I would consider myself an experienced hiker and I clock a lot of miles every year which includes a lot of time in the winter. I took a two day mountaineering course last weekend which finished with a climb up Mount Washington with 40 mph winds. I am thoroughly impressed with Pat, Mike (Maciel) and the rest of the team for their knowledge and helpfulness. I learned an amazing amount which will last me for a long time. —SS, Canton, CT
Mike: I appreciate the time you took to explain orientiering in detail and answer all of my questions. You make learning fun! I will practice and let you know if I have any questions. Thank you for making yourself available for future questions. —SM, Yakima, WA
In your recent trip report you refer to Redline Guiding being an insurance policy for me and my family. Yes… that was the motivation for finding you to begin with. But Redline has become so much more. I have tried things I would not have done on my own, I've learned a lot, and really enjoyed the time spent with my guides. —JT, Edgartown, MA
How happy I was that Arlette Laan led me on my first hike in several years, as an older person recovering from an injury and full of uncertainty. She was calming and alert to my particular fears, while at the same time, infectiously enthusiastic (not to mention highly colorful, with a mind-bending history of her own hiking accomplishments). She knows the White Mountains like I know the alphabet. I would recommend her combination of warmth and expertise to anyone with start-again worries, but I would also recommend her to anyone at the highest ambition level: after saying goodbye to me, she was off to lead a multi-day Pemi Loop hike. This kind of flexibility takes skill and gifts most of us can't imagine. You have a treasure, Redline Guiding. And….while I'm being appreciative, I also want to appreciate you for getting back to me within hours (on a national holiday, no less) and immediately arranging a hike with Arlette for two days later. It was stunningly responsive, which is rare in this largely-anonymous world. Thank you. —EE, Cambridge, MA
Mike Cherim is a true professional that loves hiking and the area and it's fun to be around someone like that. We have taken a fair number of guided hikes over the years and this is the first one in which we learned proper hiking techniques regarding foot placement and descending hills. Mike is terrific and we would recommend Redline Guiding to anyone looking for a hike in the area. —MB, Jackson, WI
Will Murphy did an incredible job with my final T25 hike! From the drive up (and down) the Auto Road, to the scrambles heading down Wamsutta, to the water crossings and route-finding on the upper Great Gulf Trail and headwall, I honestly could not have completed my Terrifying 25 without Will and Redline Guiding. They are also very flexible, allowing us to do as much planning as we want or feel comfortable with, and then taking care of the rest. If you're feeling apprehensive about any trails on the T25 list (or any trails at all), I highly recommend contacting Redline Guiding. —GN, Concord, NH
We had a great two hikes with Howard Aronson! A wonderful conversationist who educated us about the environment, hiking techniques, and more. The guide always makes the trips we do and Howard most definitely did! Glad I contacted you! PS. He was sooo kind to my doggie, Yankee! —R&SN, Rockville, MD
Ok, to say it was 5 stars is not enough! Had a fantastic time doing Huntington ravine yesterday, Wednesday August 04th. Pat Ferland was a dream guide and instructor! 10 stars! There was no way I could have done the 'Big H' without his instruction and guidance. This is the second time I have been with a Redline Guide and it will not be the last. You get and learn soooo much. I look forward to more instruction from these stellar people. Trust me, you will not be disappointed. They have their act together, big-time! —TM, Wolfeboro Falls, NH
[We] want to say thank you so much for your role in our special day! You did an amazing job. Every single person told us how perfect you were and how beautiful the ceremony was. Even when the timeline changed a bit, you didn't skip a beat and you brought amazing energy. We couldn't have asked for a better [wedding] ceremony and we couldn't have done it without you (clearly!).

Thank you so much! Any friends getting married in the area we will be sure to recommend you! —RM&MM, Foxboro, MA
My husband and I skiied the Sherburne Trail and Gulf of Slides with Redline Guide Will Murphy and had an awesome time. We had been hoping to ski in the Whites for quite awhile, but wanted the peace of mind of going with someone who knew where they were going and had a bit more avalanche awareness experience than us. Will was great and allowed us to get out there without having to worry about safety and navigation. He was easy to communicate with and was very laid back, which made for a relaxing (though physically exertive) day in the mountains. Thank you, Will and Redline! —PR, Bradford, VT
Just wanted to let you know Mike Maciel did an excellent job guiding me through the Franconia loop trail yesterday. I appreciated his ability of letting me enjoy the scenery but at the same time teaching me how to snowshoe, giving me great winter hiking tips, and keeping us moving at a decent pace. I had a great experience and would definitely recommend your company to anyone. —JS, Oaklyn, NJ
My friend and I had an absolutely amazing time on Mt. Washington with Ryan McGuire. We braved a Nor'easter and gained some valuable climbing skills along the way. I took myself out of my comfort zone, but felt safe the entire time, and what resulted was an experience I'll never forget. Thank you Ryan and Redline! —TG, Somerville, MA
I took the winter hiking 101 class with Mike [Cherim]. His knowledge and passion were evident throughout the training. The class was the perfect fit to begin thinking about the kind of preparedness needed to safely enjoy being on the trails. The next day, I did my first winter hike on Mt. Willard with Howard [Aronson] and he was a great conversationalist as well as a comfort in knowing that I was in good hands! I highly recommend Redline Guiding. —MC, Bellingham, MA
[…] I wanted to let you know that Redline Guide Tim Jones was an absolutely awesome guide. I finally understood a little bit more about hiking as far as pacing and how I start out and I do understand that I am on a hike I move a little bit under an hour and a half per mile so that's good to know. We kept a steady pace and I never felt winded or exhausted, like: 'oh my God I just want to stop for a few minutes.' One of the things he did that I really like is before we got into the big heavy climb to reach the summit, we rested, ate lunch, we lightened the load as there were some of the heavy but unnecessary items in my backpack. It made it a little easier getting up to the top… I think he really was really awesome. —GW, Manchester, CT
I needed Six Husbands and Sphinx Trails for my Terrifying 25, and Redline Guiding was the perfect way to get them. My guide Will Murphy made sure that everything was done safely, from the ladders on Six Husbands and the very high winds above treeline to the extremely slippery rocks and water crossings on Sphinx. And he also offered a lot of really useful knowledge and advice along the way. I highly recommend Redline Guiding. —GN, Concord, NH
I've been wanting to do Huntington Ravine for a while now (couple of weeks give or take) and a hiking buddy of mine suggested I hire a guide because Huntington is one of the most technical trails in the Whites. He suggested Redline Guiding so I contacted Mike and he scheduled me. On the date of the hike it was too wet so Pat Ferland (my guide) re-scheduled me for the following week when the weather was supposed to be more favorable for this trail. I was really looking forward to this hike but apprehensive at the same time — this trail has a long standing reputation for being intimidating! Pat made the hike 'easy' and stress-free even though there were times when the exposure was very noticeable. Oh it was a very strenuous hike where an extra lung would have helped. We made the summit of Washington in about 3 hrs and then headed back down. To say this was a very memorable day is an understatement. This hike has to be experienced first-hand and I told Pat I'd be back in touch with Redline Guiding so I could bring a hiking buddy who has never attempted a trail of this difficulty! —BC, Kittery, ME
Video/Media Feedback: Mike, we loved it [the video]! My mom appreciated the incorporation of all of the moving water and it made it very realistic and memorable. It was unique to have videos of us taking pictures and selfies as we can't get that on our own. We both laughed out loud when we noticed the sound effects for the hand placement on the rail — lol! 'Very musical,' my mom says. It was nice to hear all of your humor once again and you are quite talented with your visual effects as well — really cool when you blur it/pixel it and things like that. Well done! We are very appreciative. 🙂 —SS, Oak Park, IL
(1) HUGE thanks to Mike Cherim for being able to get me set up with a guide for this trip given that I'd contacted Redline Guiding with the inquiry only on June 1. (2) I decided to go with a guide from Redline Guiding because I just didn't feel like dealing with some of the details involved in organizing a trip like this: when to car spot, when to get started in the morning, what to do if Guyot Campsite was at capacity upon arrival, when/if to change plans due to weather. Will communicated clearly before and during the trip and I had absolutely nothing about which to worry. He was easy going and a great conversationalist about many things backpacking, mountains in NH, SAR, and a number of other topics (it was two days). (Bonus) he brought really great, brewed coffee when we met Friday morning AND brewed coffee on Saturday morning, boiled water for cooking, took many great photos, made sure I understood the "up/down" directional nature of contour lines on a map (I should have tapped him for a map & compass lesson). After dropping Will off at his car on Saturday afternoon, I felt like I was dropping off a friend and not just a guide. Many thanks for an amazing backpacking trip! —CK, Wayland, MA
Today I and a friend an took an amazing hike with guide Mike Maciel for what was the best guided hike I have ever been on. From start to finish Redline [Guiding] provides unparalleled service in the realm of guide services. Once our trip was booked and was assigned to Mike as our guide, he called and took great interest in learning about what type of hike we wanted and asked us questions that helped him plan the perfect trip! From start to finish Mike was fun, helpful and concerned with our comfort allowing us to set the pace. He filled us with welcome tips and advice! I could not be happier with the day that I had and would highly recommend Redline Guiding and Mike Maciel! Thanks for a wonderful day! —JK, Elyria, OH
Howard guided me on a spectacular and fun double peak, my first "winter" 4k's up Pierce and Eisenhower (it was officially the first day of spring)! Friendly and knowledgeable, he helped me gain confidence in several aspects — winter hiking, tackling a 4k, and using snowshoes. Howard encouraged me but never pushed, and I ended up working hard and being proud for pushing myself to climb both peaks. I very much enjoyed my day with Howard, feel like I have a new friend. I can't recommend Redline Guiding enough! —MW, Acton, MA
Virtual Class Feedback: The class was amazing […] I would love more of these classes. The guy running the class is awesome, knowledgeable and enjoyable to listen to! Looking forward to any more in the future. Keep up the great work guys! —LS, Wounded Warrior Project
Virtual Class Feedback: The facilitator was excellent. His style was very interesting and kept me engaged. […] I will keep an eye out for other offerings. These virtual events have also been very helpful to engage outside our bubble. We have been trying to be very careful. —JG, Wounded Warrior Project
Had another great adventure with the Redline Guiding team. We skinned and skied the Fire Warden's Trail on Mt Hale with the excellent guiding of Redline's Will Murphy. A beautiful skin up a very secluded and quiet trail along the Little River with lots of animal tracks including snowshoe hare, bobcat, and large moose tracks. The ski down through the birch glades was really fun and challenging. I look forward to joining the Redline team for another adventure as soon as possible. Thanks Will & Mike! —JB, Ridgefield, CT
I sit here enjoying a hot coffee and no wind reflecting on yesterday. Lindsey snd I had a great day. We learned a lot, pushed ourselves past the point we wouldn't have done on our own. The class was exactly what we needed and wanted. We are much safer hikers than we were 72 hours ago. We may dabble in mountaineering from time to time but this class was more for safety and how to get out of bad situations. It hit all the check marks.

Ryan, Pat and Deb did a awesome job yesterday. They compliment each other. Very professional. I would go back out with any of them.—MC, East Falmouth, MA
Thank you for all of your time and attention to our wedding. From beginning to end, we couldn't have asked for more. You (Mike Cherim) were always so prompt in responding to my questions. Even our marriage certificate was noted by Portsmouth as received from you on 9/21…the very next business day! We also are grateful that you suggested Cathedral Ledge to us and arranged for Deb Dunn to take photos.

Your blog post is outstanding. All of our friends and family loved it. My mother said her favorite photo, out of all the wedding photos, is the one of Pablo barking at the end of the blog. You did such a good job that my family thought I was exaggerating when I reported Pablo's less than stellar behavior. —S&CH, Uncasville, CT
[…] I can't thank you enough pairing me up with Arlette. Her friendly, easy-going demeanor had me feeling comfortable from day one, and helped ease the anxiety I was feeling about the tough trails ahead. Her knowledge of the Whites and her experience hiking them instilled confidence in me, and her encouragement and support had me believing in myself and my abilities as a hiker as the trip continued, even through the really difficult sections (and there were plenty of those!) When faced with tough decisions about when/how to proceed due to weather, trail conditions, etc., Arlette's judgment was spot on in every instance. I can't imagine how things could have played out any better. Throughout the whole trip, on each trip, in fact, I felt safe, seen and well attended to. Arlette is an outstanding guide and a remarkable woman.

As you know, we have become close friends. That friendship is a gift from the trail that I treasure. Thanks again for introducing me to her. I look back now with pride on my hike through the two toughest states on the AT, and know it wouldn't have been possible without her help. Redline Guiding was the perfect fit for me. —RS, Stanford, IL
Franconia Ridge Classic loop, my main event hike of the summer successfully completed along with Guide Mike Maciel who was very patient with my slow and steady pace with situational awareness and well being. Mike M. Was able to educate me throughout the hike about the environment we hiked in and to have respect for the trail and the mountains. And if you have that respect the mountain God will be nice to me. I believe a hiking guide is one of the most dangerous jobs in the world and these folks here at Redline Guiding have my ultimate trust and respect. Thank you Mike M. I couldn't had completed this without you. I have great respect for all of you! —LEW, Keene, NH
We had a great time with Ken last weekend as we attempted to summit Owl's Head via XC skis for the approach and snowshoes for the last mile. We wanted a guide since Owl's Head is so remote, we were dealing with winter conditions, and there was only one adult in our group. Due to an injury, we were not able to actually summit, but we had a really good time and were so glad to have Ken with us. He helped us with the decision to not continue and then made it fun for us on the way back, finding places where my girls could butt-slide (off the trail) and teaching us about some of the trees around us. He even told some pretty good jokes. We had a great time and will definitely use Redline Guiding again. Thank you! —BP, Concord, MA
I appreciated Jeffrey's guiding experience for my successful ascent of Mt. Lincoln last Sunday. We climbed the Falling Waters trail at a controlled pace, which helped me to avoid over-perspiring. Hiking on the Franconia ridgeline after working up a sweat can be refreshing during the summer, but during the winter, it can be dangerous.

The hike marked my 24th winter NH 4000 footer, a nice halfway milestone. While most hikers focus on the all-season tally, I've taken on the crazy challenge on bagging the peaks in winter, which I undertook in 2012. Jeffrey, Ken, Álvaro, Ryan, and Mike from the Redline crew have all helped me reach this point, and I hope to employ their services in the future. —AD, Coatsville, PA
I have a deathly fear of heights, so of course I was obsessed with the need to hike the Huntington Ravine Trail. Ken Hodges guided me up and he must practice some kind of guiding voodoo because I was absolutely calm even on the infamous slab. Great job Redline, and thanks! —AS, Danbury, CT
I just wanted to tell you what a great time we had with Ken yesterday. I think it gave all of us great peace of mind to have him there and more confidence knowing that he knew the trail and was familiar with the terrain. Could we have done it without him? Probably. Was it a much more enjoyable experience with him? Absolutely. For me, I felt like he was very tuned in to when I needed a little tug of the backpack or boost of a foothold which gave me much more security and there were a few places that without the little foot boost, it would have been much more difficult. You said it well when you said, "helping you find your inner strength or hidden courage when you need it, giving you encouragement, confidence." He did that all very well. And great job on the blog post! I've shared it with several friends and family and they really enjoyed feeling a little like they understood what we experienced. In addition, hearing from both you and Ken about what trails to do to prepare was very helpful to me. I wanted to know that Huntington was not going to be over my head and by doing those trails, I felt like I had done my job to prepare as best I could for Huntington. Heidi and I did Caps Ridge and Baldfaces together and she also did Carter Ledge and Flume slide. We both felt like Baldface Circle Trail was the best preparation for Huntington due to the variety of type of terrain (slab/rock scrambling etc), length of difficult part and that there were many places on Baldface Circle Trail that we really had to stop and figure it out which was like Huntington. —AR, Concord, NH
We had an amazing hike up Huntington Ravine yesterday!!! I simply can't say enough about how wonderful Ken Hodges is and how he had a knack for setting our minds at ease and giving us the needed confidence to nail it. I'm sure I'll be looking to Redline Guiding in the future. —HP, Pembroke, NH
We had a wonderful experience. The team at Redline quickly adjusted to our schedule changes. On the day of our adventure Ryan was right on time fully prepared and walked us through our equipment and what the day might be like always noting that we would adjust our plans on the exact weather conditions and our abilities. We will absolutely be back to do adventures in the White Mountains and will use Redline to make the experience safe and fun. THANKS Mike & Ryan!!!! —JB, Ridgefield, CT
We couldn't have better guides! It was (as I expected) hard and scary at times but it was amazing and it never felt like something was out of control. I will definitely come back! —CV, Boston, MA
Looking back on this winter mountaineering experience, I have definitely grown. The experience pushed me out of my comfort zone, but at no point did I feel unsafe… even though climbing steep pitches during a snowstorm was definitely type 2 fun for me. A big thank you to Ken and Jeff for telling me great stories as we ascended at my very slow pace. It helped me take my mind away from any negative thoughts and allowed me to accomplish what I wanted, which was to make it to tree line. Thanks to Cindy for accompanying me back down, while the others were able to reach their goal, Lion Head, safely. Thank you to the Redline Guiding team for imparting a small part of your mountaineering wisdom upon me. I will continue to use it and and it inspires me to further work on honing my hiking skills. There is always something to learn. —PF, Boston, MA
After my wife and I spent the morning in a session with Mike covering all the necessary items to prepare for a successful winter adventure, I highly recommend Redline Guiding for educational, as well as a fully covered hiking adventure. You need gear rentals for your guided adventure? Redline has you covered. You need advice and coaching? Redline has you covered. You want an enjoyable, professional outdoor experience? Absolutely, Redline has you covered. Catching on? Yes, Redline has the experience and expertise to make your next trip into the backcountry truly enjoyable. Contact them to ensure your next adventure into the Whites is beyond what you expected. Thanks Mike! Cheers! —B&SJ, Madison, NH
The Wilderness Navigation course cemented my understanding of map/compass and travel! I feel confident planning and calculating travel to get to, and from, off-trail locations. An entire new possibility of exploration has been opened to me. Thank you! —AS, Mass
In preparation for a winter trip to Baxter State Park, I participated in the Winter Skills and Winter Mountaineering classes. The Winter Skills was very informative, going over how to take care of yourself, what to look for in your hiking parters and what you should pack when going on on adventure. The Winter Mountaineering portion of the class was held outside and covered different techniques for walking uphill and downhill in crampons and how to self-arrest using an ice axe from several falling positions. I felt that all of the information I received in those classes was very helpful to my trip to Baxter State Park. Not only was I well prepared for our 50+ mile trip into the Maine wilderness, I didn't feel like I had overpacked items that I did not need. Due to the conditions we encountered on our summit day, we were in crampons for the entire day and because the majority of the hike was above treelike we were using our ice axes as well. The knowledge of the many methods of walking in crampons and how to hold the ice axe was extremely helpful. I was also able to use the self arrest skills twice! The first time was the day before we summited. We had decided to go up to treelike to check trail conditions in preparation of our hike. Since we did not plan on going above treelike we did not wear our traction. Once at treeline, we continued on for a short time just to check things out and get some views. We did not go far but with the slope and the snow conditions I started to slide. I was quickly able to stop myself with the ice axe. Thank goodness I did have that and was holding it correctly! The second self-arrest was when we were descending the steep winter Saddle route. I am not the most graceful person and somehow I slipped and the second self-arrest was even better then the first, almost like second nature. I found the skills and the knowledge that Mike shared were invaluable to my successful ascent and, more importantly, descent of Hamlin and Baxter peaks on Katahdin! Thanks so much for all you do! —DS, Topsham, ME
Many thanks to Ken Hodges and Mike Cherim (owner of Redline Guiding), for their supporting my quest to finish hiking the New England Hundred Highest. I am a thru-hiker on The Appalachian Trail (aka "Merritt") and also The Long Trail. In 2015, I completed both the NH 48 and NE 67, having thereby hiked a total of 40 peaks in 2015. This year, I decided to try and hike the final 28 peaks remaining on the NE100 Highest list. I had started 2017 having already hiked 5 of the remaining 33 peaks. With the exception of hiking the AT thru-hike with an adult son, I hike alone. As I began to describe my pending adventure for 2017 to my wife and my two adult sons (both sons highly skilled at several outdoor sports), they collectively insisted that on several of the trail less bushwhacks — I NOT hike alone! Since I hike with no one my age, I called Steve Smith at Mountain Wanderer Bookstore in Lincoln, N.H. and co-author of several famed books on the White Mountains. He suggested that I call Mike Cherim. I called and met with Mike in mid-April of 2017. And now the rest is history. Mike introduced me to Ken Hodges of Redline Guiding. Ken and I teamed up to hike four trail less New Hampshire mountains and the six pack mountains in Western Maine. In total, I hiked 13 mountains with Ken. It was an extraordinary experience from the beginning. Both the professionalism of Mike and the experience and skills of Ken made the quest a safe and worthwhile and remarkable journey for me. I finished the 100 with Ken last Friday and this week I celebrate my 77th birthday. Redline and Ken get a five star rating and a ten out of ten from me. Ken and I shared a lot in common, camped several nights together in several different campgrounds and drank a bunch of New England brews together. We had a flawless journey which ended in Baxter State Park. During the past three years I have met numerous hikers who have discarded the notion of completing the final 33 mountains because of the reputation and difficulty factor of many of the final 33. Having now hiked all 100, much of their reasoning is well founded. Just finding the right gravel road systems, the old and endless logging trails and setting the correct compass courses on some of the never ending trail less mountains requires a lot of skill. I had most of the right experience and hiking savvy but I was still hiking alone. I needed a hiking partner for several mountains to honor my pledge to my family and to make finishing my journey possible. I found this person in Ken. He is an extraordinary person and hopefully he will remain my friend for life. —REF, Freeport, ME (completed the "NE100 Highest" on September 15, 2017)
Redline Guiding, I want to thank you for the skills learned in your navigation course. I took the it so I could feel more confident on my hike of the 100-mile Wilderness [Maine], to help me navigate during the expected and unexpected of events. On day three the unexpected happened and I woke up with an illness. As you know this particular trail isn't easy to navigate, and even more difficult to find your way back to civilization. I was able to find a logging road on my own but it diverged in many directions and I didn't know which way to go. Because of your course I was able to understand the map, and use my compass to find the most appropriate direction to civilization. I took even more from your class than compass skills. I learned to stay calm when things aren't going right in the wilderness. Your class gave me the skills necessary to navigate my way through a negative situation. I was able to find people and get a ride back to my car, and I was warm in my bed by end of day. Thank you! The class is definitely worth the money. —LMM, Northern, NH
I thoroughly enjoyed my time hiking in the Presidentials. Mike is knowledgable, professional, very experienced, and easy to work with. He knows his stuff and communicates well with the guide and client before and during the trip. Also, I rented a [Ready Pack] from Mike and it worked great for me. He threw in two nice water bottles, too. Arlette Laan was my guide. I had a terrific time hiking with her. Arlette is an accomplished hiker and wilderness steward. Arlette is easy to be with, and always mindful about planning the day's hike, whether preparing in advance for any contingencies that may arise, or attending to all the details, both large and small as they come up. As a guide and a cool, savvy, real fun person to be with, Arlette is what it's all about. —TS, Valatie, NY
Many thanks and appreciation to Ken Hodges of Redline Guiding for his services in getting us up safely to the summit of Mount Rainier, making this trek a memorable one! Furthermore, much thanks to Ken, Tomoko Nakajima, and Aivy Nguyen for leading the three rope teams on Tuesday's ascent. The professionalism and support shown over the past 4+ days on such a difficult trek were most notable. –JS, West Albany, NY
From our descent after summiting 21,000-foot Illimani in Bolivia. You can see our tents at high camp if you zoom in past Craig's knee (click photo). Refresher glacier and crevasse ropes course from Redline and Mike Cherim made a huge difference in confidence and rope management for the venture. Thanks, Mike. –BC, Southern, NH
I just learned that Redline Guiding has brought on Kristina Marie Folcik Welts, and they are lucky to have her. My first experience trail running was with Kristina, and I am not a runner. she is knowledgeable, she is fierce, she is motivating and an amazing companion to have with you on any adventure. Now that I know where she is spreading her joy, I am excited to look into spending more time in the trails with her lead. –RJL, Southern, NH
Whether you are an experienced hiker and need to refresh or haven't ever officially learned how to use the compass with the map or you've never picked up either, this class will be great for you. A great balance between class instruction and outdoor practice… I highly recommend the navigation class. –TD, New London, CT
What I valued most about this experience was working with people who so obviously love what they do and where they do it. I have a very special connection to the mountains, and being outside hiking is more than exercise. I felt that the staff at Redline Guiding share that same feeling. So having that extra connection made the class more meaningful. The staff were all extremely patient, especially when something we were learning didn't click right away. Your level of professionalism was exemplary, while at the same time you were loose, and fun and authentic. I left the class having learned new skills, but also left with a knowledge that I can reach out with questions. –AF, Concord, NH
Once again Álvaro proved to be a great climbing partner. Would highly recommend any of Redline Guiding's programs. –BK, Shirley, NY
Mike was a great instructor. He takes the job seriously and made sure we had ample time to learn the skills we needed. Our requested focus was crevasse rescue, and Mike did not simply show us what to do, he had us go over the skills repeatedly until we demonstrated that we could do them. Really invaluable education. –BC, Southern NH
Bill was an amazing guide from start to finish. He took the time to understand what my wife and I were looking to achieve from our adventure and picked the perfect hike for us. I look forward to future guided tours with Redline Guiding led by Bill who is a true outdoor enthusiast with a contagious love for all things outdoors. –SB, New Jersey
This hike was my first experience using Mike Cherim as a guide. I had limited winter hiking experience but I wanted to hike Mount Washington and see it in all of its winter glory. We had several conversations about my hiking experience, my goals, fitness levels, and health issues. With this information, he chose the best route to ensure a successful climb. He is an incredible guide! He has years of experience and it shows in the decisions he makes during potentially dangerous hikes. I felt safe the entire day because I knew I was in great hands! I highly recommend Mike Cherim and Redline Guiding! –RMCDA, Boston
Mike was fantastic. I'm new to mountaineering and this was a very eye opening experience. Looking forward to many new adventures with Mike and his team at Redline Guiding. I would highly recommend their services to anyone interested in getting outdoors. –MT, Mass
Mike did an amazing job as our guide, he was extremely knowledgeable and patient with us, he picked us up from our hotel checked all of our gear to make sure that it would work, he seemed to know everything about the terrain and the mountains and had a very positive attitude about everything, we booked 2 adventures with him and if we had more time in New Hampshire we would've booked more, all around an excellent experience and would highly recommend Redline Guiding to anyone looking for the most amazing winter vacation –CL, Tampa FL
Booked 2 adventures with Redline and had the owner Mike as our guide both days, the entire experience was so amazing, between Mike's seemingly endless knowledge of the mountains and the terrain, to his patience and positive attitude the entire time made our trip to NH perfect. I would definitely recommend purchasing the ready pack it includes everything anyone could possibly need to negotiate a mountain in any weather conditions especially as weather dramatically changes on the mountain, all around great time and we are already looking forward to booking our next tour with Redline Guiding –CL (again), Tampa FL
I did my first session with Mike at Redline Friday 12/30, 1/2 Day Mountaineering. It was amazing! Mike is an outstanding guide/teacher. I couldn't believe how much we covered in a 1/2 day session. The location was spectacular. As soon as I got home I scheduled my next session, Wilderness Navigation. Highly recommend! –BW, Ashburnham, Mass
Thank you, Mike! It was a phenomenal adventure, an indelible memory. Thank you for guiding me up Boott Spur. You were great, and are clearly well trained (physically and mentally) for mountaineering. –JC, Boston Area
Álvaro taught me how to use my snowshoes this past weekend! He is patient and knowledgeable when it comes to teaching a skill in the mountains, with or without snow. I have learned a lot hiking with him. Redline has themselves a winning guide! –SK, Mass
Mike was very informative and professional. He was patient with us and spent a long time explaining things and making sure we were confident. Recommending him to everyone. –BF, Southern NH
The only negative I had with the experience was how uncomfortable the boots were. I have bruises on my legs from shin slap. Mike was patient fantastic and as helpful as he could be with that but it made the descent from Mt Washington painful. Overall I would recommend this and will most likely make another trip up to explore New England. –DK, Penn.
Guide Mike Cherim was perfect. Knowledgable, safety cautious, technique to use with all equipment. Gear Head. I refer to Mike as the "OB1Canobie" of mountaineering Guides. Thanks Mike for a day hike to the summit of Mt. Washington and return. Get that man a raise. –CG&B, Central Mass.
Had a fantastic day with Mike Cherim. He is a great guide and tremendous hiker. One of the best hikes and times I've had in the mountains and we topped off a fantastic day by summiting in poor weather and safely returning to base. Thank you for an excellent time. Looking forward to more –CR, Ohio
This trip was the first time I had never been mountaineering before and I didn't quite know what to expect. After the first skills day, it became clear that Mike is a very capable guide and prepared for just about anything. His experience and knowledge of the mountain made for a great climb on day 2 of the trip. –WIK, Mass.
[…] Mike was my guide for the Washington climb. he was awesome to have! It is very apparent that he has a great love for the area. Mike's local knowledge of the area and obvious love for the outdoors was great to be exposed to. I'll definitely be back for more classes and climbs! –JD, WI
Mike was awesome, professional, informative, and concern[ed] for my safety. I [was] a little skeptical buying this trip through Groupon, but it was a pleasant surprise to know that the owner was honest. I like how they run the business [with] passion, and not just as a way to make the most money out of people. Too bad I came on the coldest weekend of the year so I had to postpone the climb to Mt Washington. I had a very good time. It was definitely worth the time and money. I told my friends about it. Looking forward to coming back! –SM, World traveler