Welcome to our education portal where the time to learn is now. Here we offer FIFTEEN different educational courses (plus four virtual options) ranging from a half-day to two full days. All of our offerings are tailored to the learning wants and needs of our guests. We start at the very beginning with some, while others will prefer to be catapulted into a whole new level of understanding or are looking to remember what was once known and understood.
Custom-Scheduled Anytime Courses

Probably our most popular course, Wilderness Navigation rocks. We considered calling it "Map and Compass," but we decided against it in the end because the course runs so much deeper than just the use of those two important tools. Be the master of your next wilderness exploration, above or below treeline.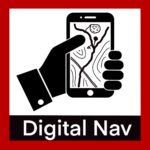 Supplementing the classic navigational techniques with modern counterparts is what we recommend in the field, and now also in the class. Learn about many of the various digital means of helping hikers know where they are and where they're going — meaning they're not lost. With this Digital Navigation class, better understand today's tech, to use with you map and compass.

Want to start backpacking? Our Camp Craft Course will help you get your camp life in order. Backpacking isn't about toughing it out. It's about being prepared, dealing with life, being fed, watered, and comfortable, and staying safe. This course changes with the seasons offering two distinct variations. We employ the seven principals of Leave No Trace (LNT) and adhere to all regulations.

This offering is our Hiking Introduction. Want to know just about everything you need to know about having a successful hiking experience time after time? Be prepared with this course as it covers myriad aspects. What to bring, what to wear, how to handle yourself and negotiate New Hampshire's wicked rugged trails.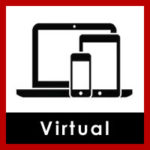 If you're from out of the area or in self-isolation somewhere, this selection of Virtual Courses might be just the thing for you. Our virtual options include the half-day versions of our Wilderness Navigation, Hiking Introduction, Camp Craft (Backpacking), and Winter Skills courses. Our virtual courses will be offered using Google Meet or similar teleconferencing platform.
---
Pre-Scheduled Courses

One of the most valuable skills any backcountry enthusiast can have is to understand the finer points of Wilderness First Aid. These skills benefit everyone out there: you, your friends and family, total stranger who may need you. Even SAR benefits if you can manage on your own. Top-Notch instruction offered by SOLO.
---
Custom-Scheduled Three-Season Courses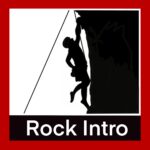 Learn how to rock climb with this Rock Climbing Intro course. Understand the vertical trad or sport realm, its surrounds, and learn how to move about in it safely. Top-roping on hand selected routes of varying difficulties chosen based on your ability, experience, even your wants and needs. Climb, rest, anchor, lower, belay, and rappel.

Our Mountain Trail Running Intro will prepare you for the rigors of the sport allowing you to stay safe, make wise choices,plan ahead, even compete while still enjoying everything that makes the sport so alluring, the health benefits, the challenge, the freedom, and the rush. And let's not forget the challenge of the White Mountains.

This is a fun half-day River Crossing Skills Course. River-crossings are one of the most dangerous things hikers deal with in the backcountry, but they don't have to be if you know where and how to safely cross a stream or river… and when to not to attempt it. In addition to reading rivers, and aiding the judgement skill, we offer several methods of crossing for individuals as well as teams.
---
Custom-Scheduled Winter Courses

This Mountaineering Skills Course is for those who want to master winter travel with crampons and ice axe, including self-arrest skills. Taking this course opens up winter hiking and climbing routes not available to all and will foster better understanding, confidence, and safety. We aim to keep you on your feet.

Our Winter Skills Course is a half day of learning how to prepare for then take care of yourself and your stuff — the gear and clothing needed — while traveling in the mountains in the winter. Learn the whats, hows, and whys, during you know when. Winter can be friendly and fun if you understand it.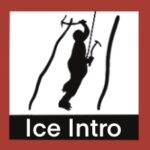 Want to up your game in preparation for greater things to come? Maybe our Ice Climbing Intro is for you. Get the ins-and-outs as you learn how to approach and attack vertical water ice with safety and style. Learn the what, why, and how. Placement of ice tools, body movements and position, and so much more, starting with the basics and cranking it up as you go.

If you're headed to one the world's glaciated mountains (get 'em while you still can), our intensive Glacier Skills Course will be extremely beneficial to you as you learn about glaciers, master roped glacier travel, as well as the complex systems used for self- and assisted-crevasse rescue.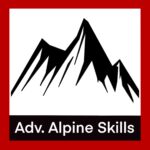 Putting it all together, preparing for some extensive mountaineering, testing the waters of alpinism, this 5- to 10-day Advanced Alpine Skills program will help you meet your goals as we end by following your lead on ice or in the mix — if you're ready, that is. This program may be taken in one session with enough notice, or spread out over time.

This offering is our Backcountry Skiing Intro course designed to get a person fairly new to Nordic BC, Alpine Touring, Telemarking, or Splitboarding in the backcountry out on the snow skinning and sliding, but with respect to safety concerns, ski techniques, and even playing well with others.
---
Looking for more action? Maybe one of our Adventures offerings or Other Services would be more suitable.