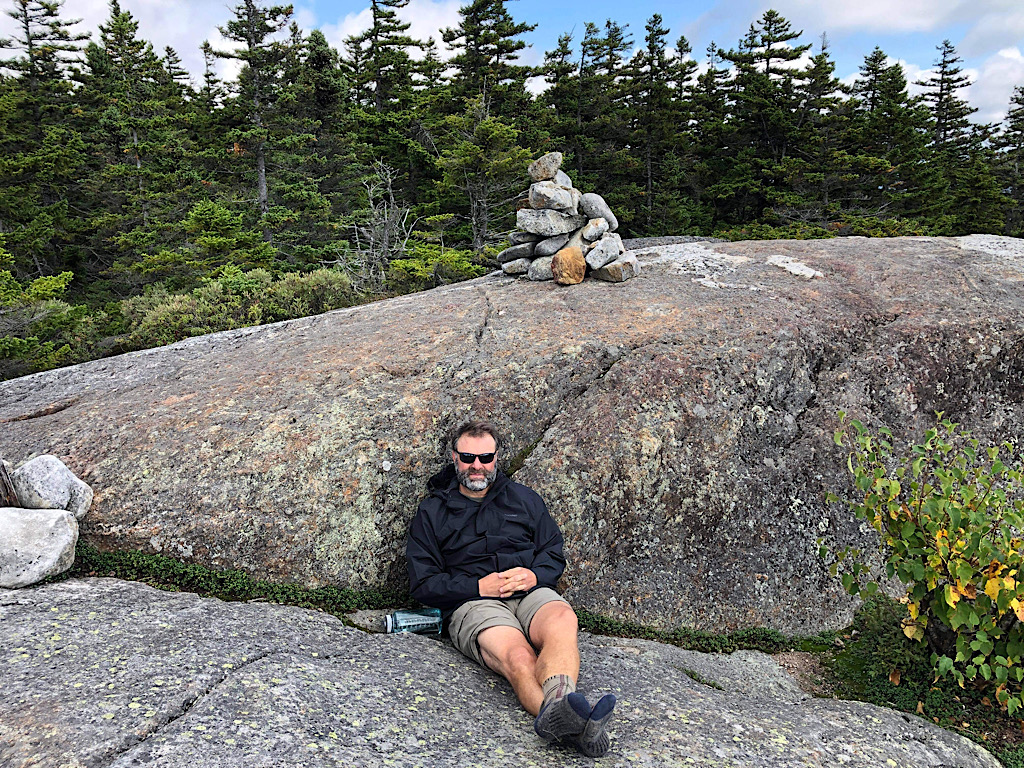 When we say "remote New Hampshire Wilderness," does the Wild River come to mind? It may; and justifiably so we would say. To us here in North Conway/Bartlett/Intervale, the Wild River is fairly close at hand. And two nearby towns abut this area, Jackson and Chatham. Three if you include the unincorporated township of Beans Purchase. But the Wild River is often overlooked as a destination. It's dense and hard to navigate in places, one may find mud, and practically none of the comforts of home, barring what you lug in on your back. It's wild.
Hoping to experience the real deal one guest from Connecticut sought our help. This was a good decision. Here at Redline Guiding we know things others don't. When we get away, we can really get away. We can find the wilderness. And we can allow it to reveal its comforts in its own way. Comforts to the mind, to the heart, and to the soul. We put Redline Guide Phoebe Seltzer on this mission and we think she succeeded showing our guest some unexpected delights.
Wild River Wilderness…

Size: 23,700 acres. Designated: 2006 New England Wilderness Act. Feel: Like Maine, to put it in simple terms. Otherwise, think of a cross between the Sandwich Range, the Pemi, and the Caribou-Speckled Mountain Wilderness areas for a sense of the Wild River. The name of the area itself and that of its namesake river really help define this acreage. And the river is indeed wild. Thanks to a lack of bridges, acts as a moat of sorts barring thoughts of easy entry. This helps keep the Wild River area wild. Moreover, all the really popular destinations are accessed from north and south. Thus, it's easy to expect lonely hikes here. —We said it.

What follows is a written summary from Phoebe along with some photos.
It went like this…

Day 1: We met at basecamp before heading up Royce trail to see the views on East Royce and West Royce before heading down to Blue Brook campsite. Dinner was scrumptious.

Day 2: We got and tackled Basin Rim and Meader Ridge trail to Mount Meader and Eagle Crag. Soon after starting on Baldface Circle Trail we found a great spot for breakfast to fuel up the next climb. While there we saw a mountain biker come by which was super awesome and surprising.

After a fun climb we reached North Baldface where the views were even better than Eagle Crag! We got sweet 360-degree views and found a place to tuck in and avoid the wind for a break. After a while we retraced our steps to Eagle Crag and headed down Eagle Link into the Wild River before heading up Wild River Trail to Perkins Notch.

We tackled some overgrown trails in the last 5 miles but all were manageable. However the climb to the campsite was hard after a long day. Camp was quickly set up and we bundled up before doing chores, fueling up, and going to bed. It was cold enough for pants up at 2500 feet in the wind but still pleasant.

Day 3: On the final day we headed down Wild River for 7 miles to the campground where we were greeted by the car. While heading down wild river trail we were lucky enough to see a moose. The moose was content where it was happily munching on food so we bushwhacked down to the river and walked a long it a bit and back up to avoid the moose. —Phoebe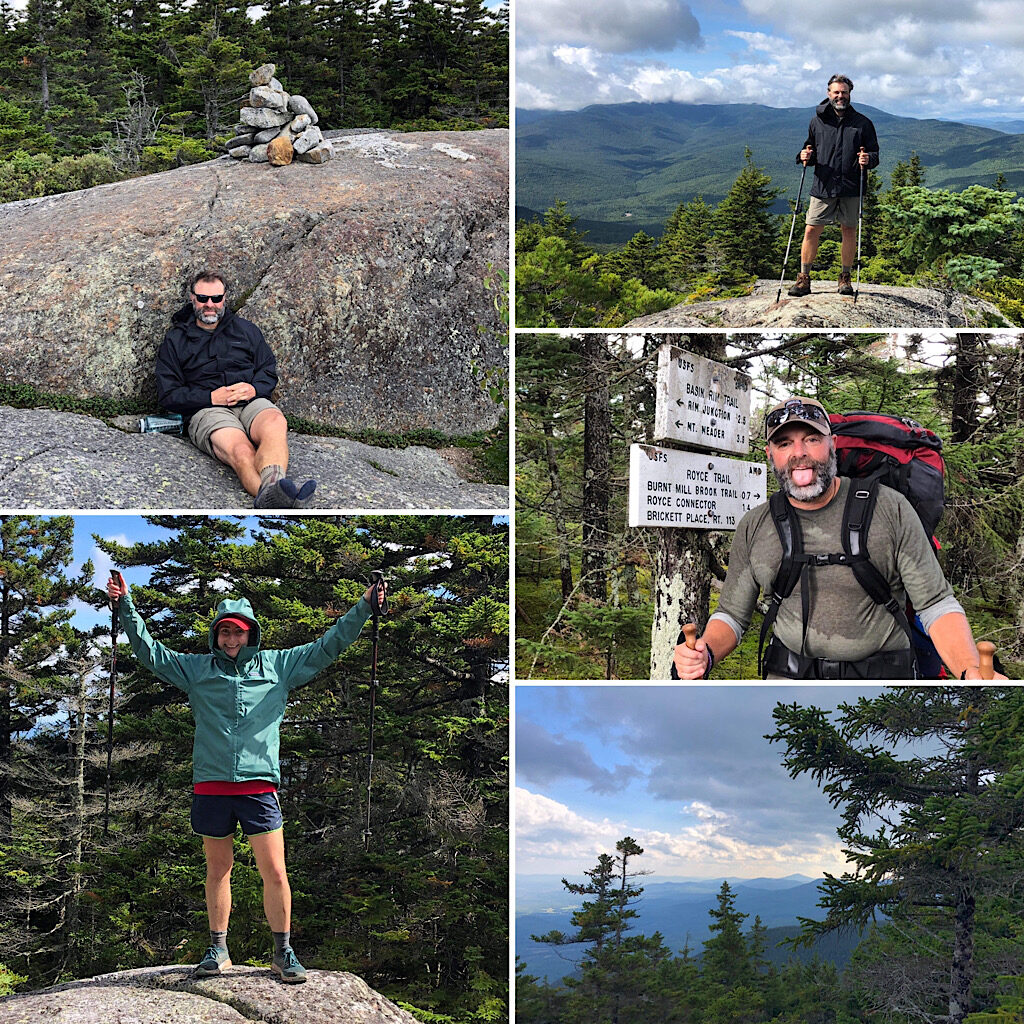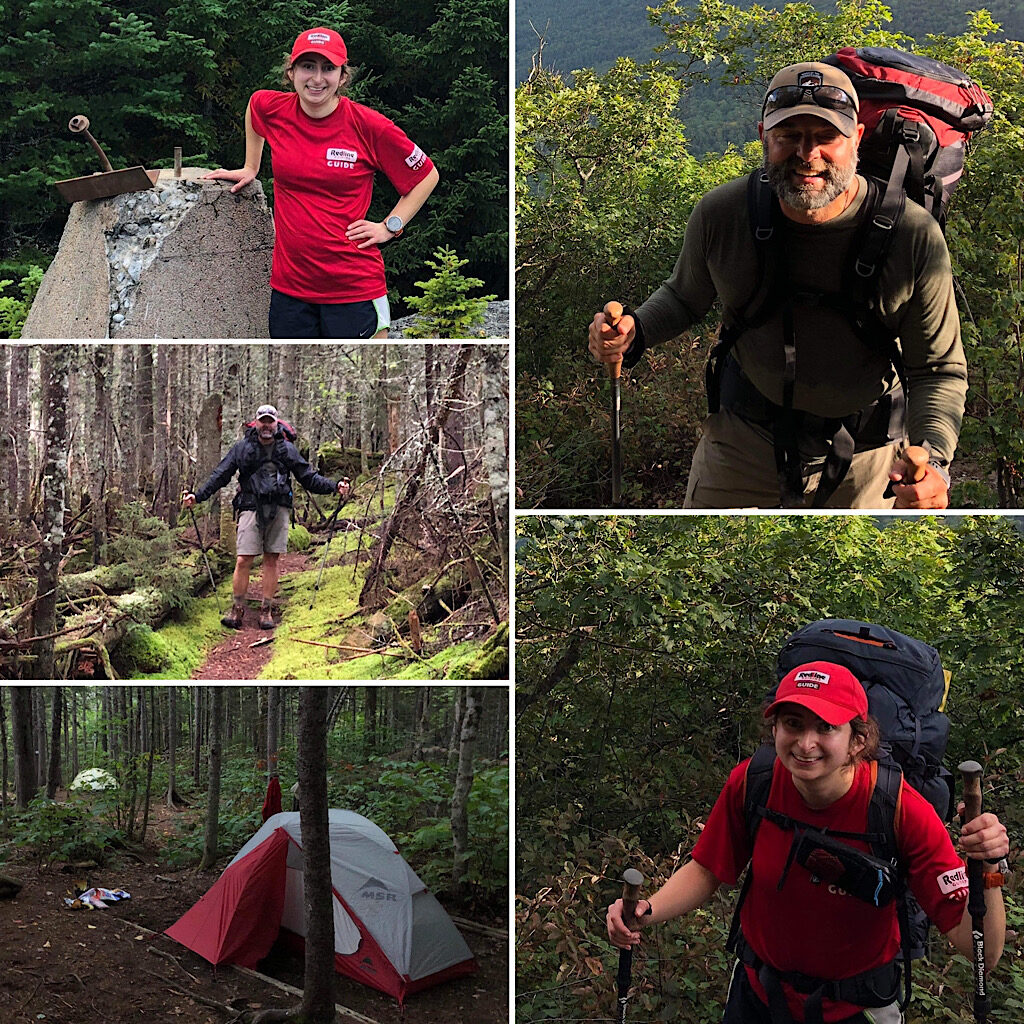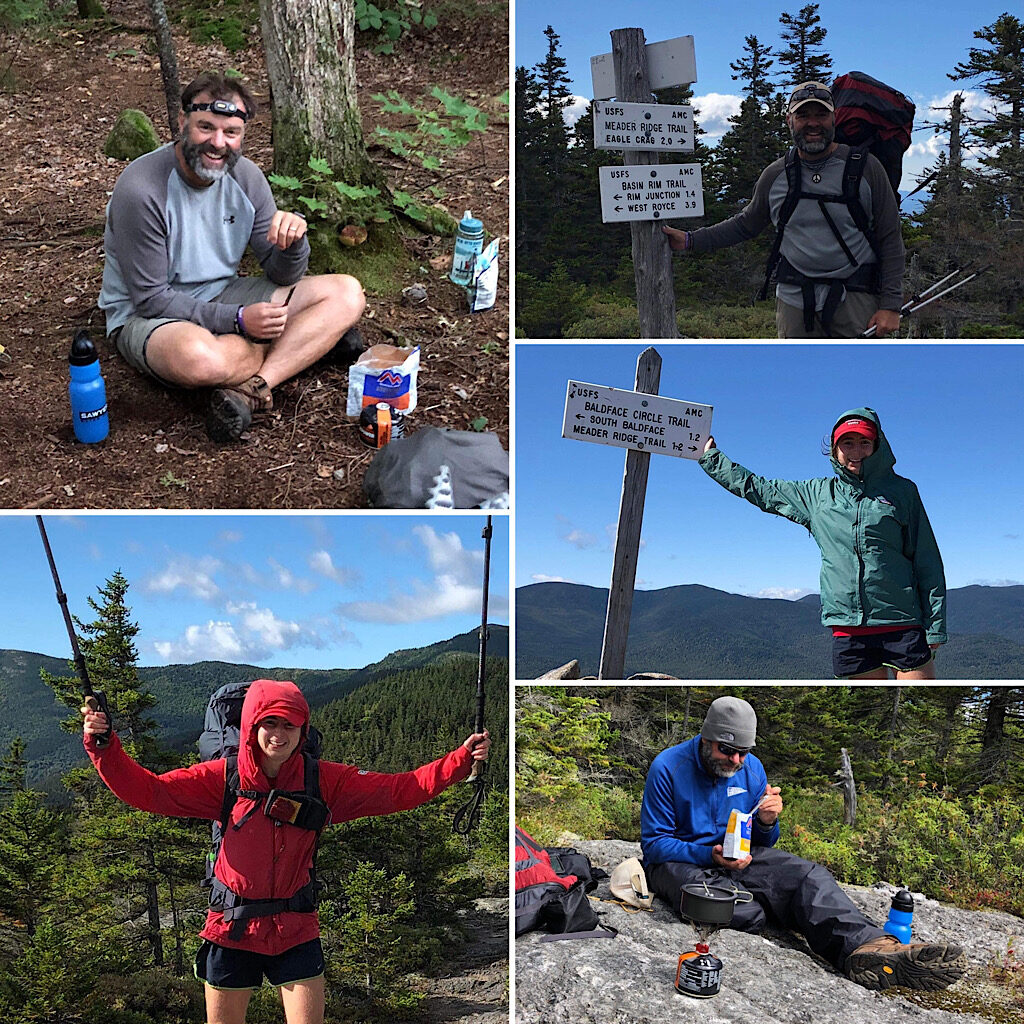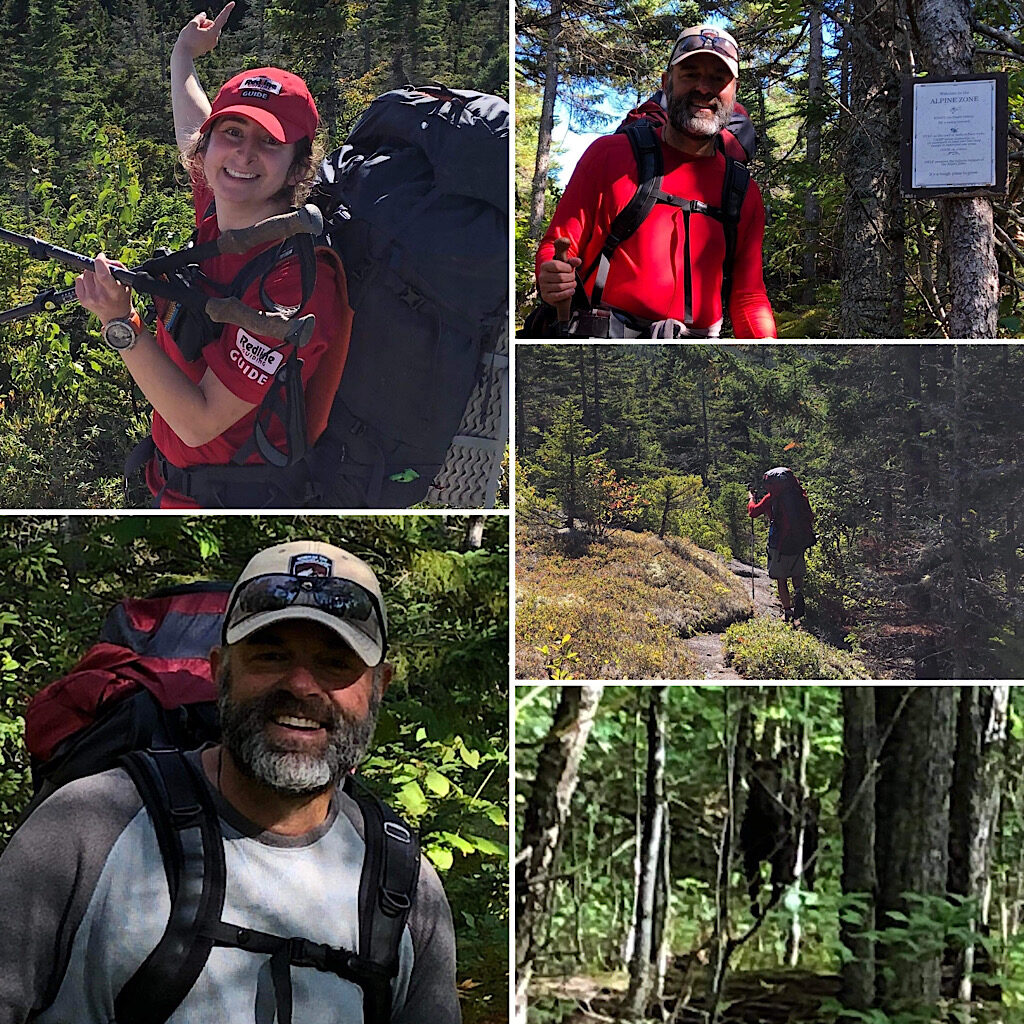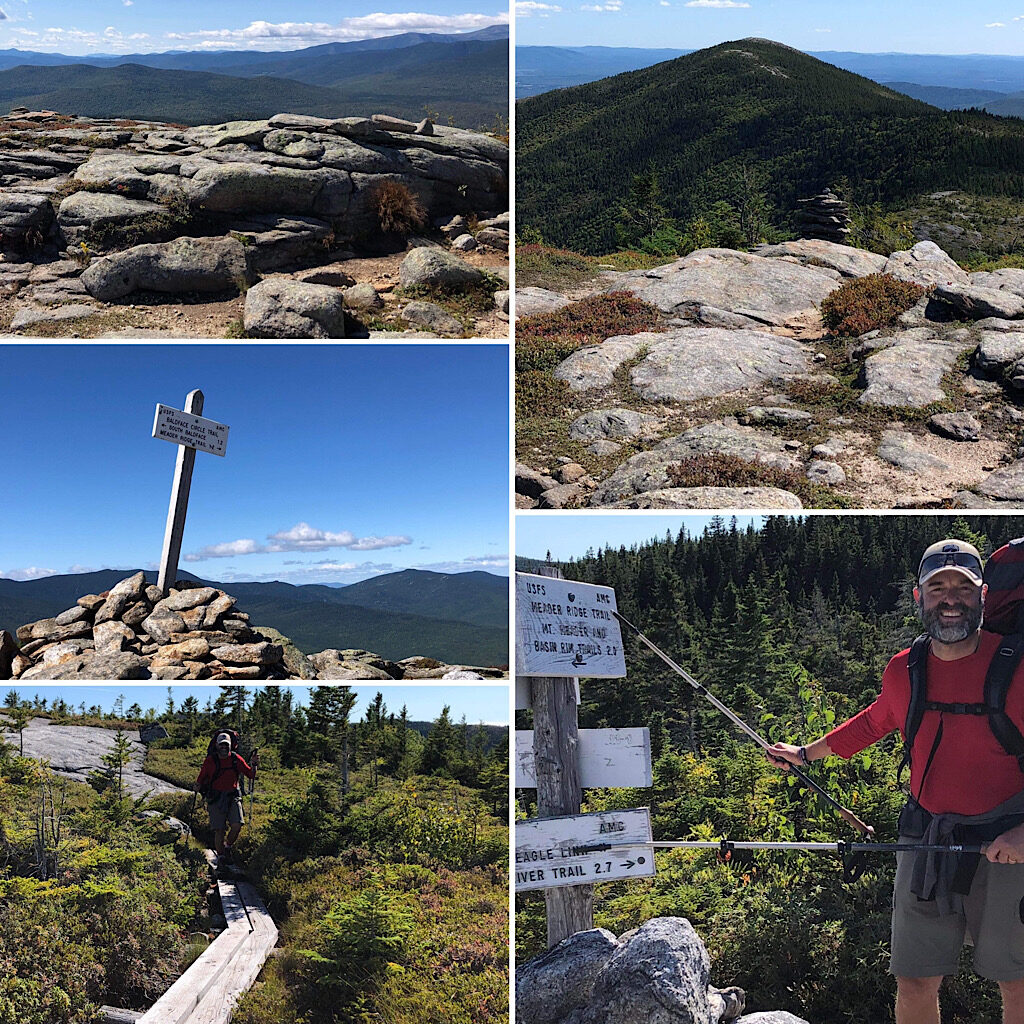 Great choice, Phoebe, and to our guest, thanks for getting wild with Redline Guiding!