Activity Description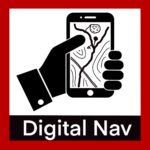 In this awesome age of computers, laptops, tablets, smart phones, satellite communications, the Internet, and a Global Positioning System (GPS), we may never be lost, ignorant, or out of touch again — provided, that is, our batteries hold out and that the precious yet seemingly tenuous connection to these critical systems is constantly maintained (which is why also knowing traditional map and compass is still a must-have fundamental). And also provided, of course, that the hiker/user possesses the right knowledge of how to best utilize these systems in emergencies as well as during work and recreation. If the world of digital navigation and modern communications is not your strong suit, we are here to help you by shedding light upon the magic and to assist you in attaining a stature of digital confidence. In other words, if you really want to finally know how this geeky stuff works, please step right up, this course is for you. It's very likely that Google has delivered you to the right place. Welcome.
Activity Offerings
This is a full-day class lasting 6-8 hours hours of mostly classroom with some hands-on, feet-on-the-ground field operations in the afternoon. In this course students will learn about apps such as Gaia GPS, services such as CalTopo, learn to work with GPX files, plot and follow courses, store waypoints, use tracks, create routes, download/upload, saving, sharing, and syncing, and how to use devices from smart phones, to GPS units, and products like the inReach Explorer. Also understand the basics of the UTM position format and choosing the correct map datum. Of course, being that our programs are custom-tailored we are fully prepared to do it your way so please include any special objectives or learning desires you may have, if applicable, in the comments box of our Booking Form.
What to Wear
This course takes place mostly indoors with some activities happening outdoors, albeit not too too far from the urban world. In any case, you will want to be dressed to hike/walk and with respect to the season. The information below will help you with this:
Think layers, plan to be outdoors having insulating and protective layers at the ready. These layers should be independent of each other — and you should have a pack to carry them in. Having our "Ready Pack" will help, if needed, but it shouldn't be with the right planning.
Protect your eyes, being that part of this course will be outdoors in the woods, safety glasses are recommended (and available to rent if needed, see below). Sunglasses, if sunny, and prescription glasses will usually work.
Don't forget head and hands, bring a hat and some gloves when it's chilly out.
For footwear, in warmer months wear hiking boots, trail runners, or even sneakers. In the colder months you'll want winter hiking boots.
Necessary Gear
For your digital navigation course gear needs, we offer three options. Click to expand.
Gear Option 1 - Open
Rent our "
Ready Pack
" for
$55
/person/day. This option will satisfy
all
your gear needs to include all your layers from mid-layer up, everything, even your food and water needs for the duration of the activity, including
all specialty gear
. This only leaves a need for personal items such as…
Laptop computer or moused/trackpadded tablet (THIS IS NOT REQUIRED BUT IT IS STRONGLY RECOMMENDED).
Capable smart phone (THIS IS NOT REQUIRED BUT IT IS STRONGLY RECOMMENDED).
Gaia GPS app installed (THIS IS NOT REQUIRED BUT IT IS STRONGLY RECOMMENDED).
Note-taking materials.
Personal first aid kit/meds.
Personal hygiene items.
Camera/phone (weather-protected).
Lip balm, sun block.
Sunglasses/safety glasses.
Insect repellent.
Insect headnet.
Proper footwear (see information above).
Proper clothing layering (see information above).
SPECIAL NOTE: You may get a "Ready Pack, Lean" without food and water for $40/person.
SPECIAL NOTE: You can also order just food and water for $15/person. (Available with any option.)

Gear Option 2 - Open
Bring your own pack containing, in addition to the items above, the gear shown in the list below, as needed per the season and practice objective, but rent any necessary
specialty gear
items in the sub-list below that…
A lined pack with hip belt and room for the items below (~20-30 liters).
Hardshell jacket and pants, or rain poncho (mountain weather can be quite wet).
Seasonally-rated mid-layer.
Food for the day, plus extra.
Water for the day, about 1 liter, plus extra.
Seasonally-rated hat, gloves/mittens.
Headlamp with spare batteries (or backup device).
Whistle or sound-making device (sternum strap whistles are okay).
Plus any of these applicable Specialty Gear Items, which may be rented…
Safety glasses, $5/pair/person/day.
Microspikes, $10/pair/person/day.
Trekking poles, $5/pair/person/day.
Snowshoes only, $15/pair/person/day.
Gear Option 3 - Open
Bring everything and rent nothing. In which case, you will need everything from the above lists appropriate to your activity and expected conditions. Contact us if you have questions, mention it on the booking form, or simply note it when we call to finalize your booking.

Okay… Let's Do This!
Here is the pricing and other information you'll probably want to know.
Full Day Course Pricing
For one person
$200
For two people
$325
Added people
$150 each
Nav Course Premiums
Make it private*
Add $75
Other Information
The difficulty of this activity is as requested but it's easy.
This activity has a 1:4 instructor/student ratio.
The maximum group size is 8 with 2 guides.
For parties larger than 8, please contact us.
Gratuities not included; 15-20% is customary for a good job.
* Private premium auto-applied to groups of three or fewer.
Fearful of slipping into the dark side? Maybe a traditional map- and compass-centric Wilderness Navigation course is more your speed — old school, we like it. But if you're feeling youthful, so to speak, go ahead and BOOK IT NOW!