How We're Different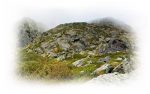 Instead of offering precisely the same activities as most of the other Mt Washington Valley's guides/outfitters, we decided to differentiate ourselves by offering smaller-bite, shorter-duration activities. Thus we are introducing short half-day sessions of 3-4 hours (which may be mixed and matched), in addition to the more standard 6-8 hour full-day offerings. We also chose to make ourselves available at short-notice for vacationing families and groups and, for our programs, we can provide all of the gear barring our participant's personal clothing. This includes food and water. The "Ready Pack" is born.
About Redline Guiding
Founded in 2016, Redline Guiding LLC is the brainchild of avid hiker and guide, Mike Cherim. The hope is to succeed at offering low-key outdoor adventures and educational experiences with many offerings geared towards those newer to these outdoor activities — those who may be less sure and less confident. The aim is to increase said confidence, thus offering safe independence. That said, other offerings will be attractive to those more in-the-know who really want to up their game or learn new skills.
---
Why the Name: Redline Guiding?
Many of the White Mountain maps available show the trails as red lines. We guide people on them. Plus a handful of people have hiked all the trains. Mike Cherim, the owner, is one who has completed this labor of love. The name stems from these.
Justice of the Peace
Mike Cherim is a Justice of the Peace in the State of New Hampshire whose commission expires on June 2nd, 2026 (will be updated in a timely manner. Through Redline Guiding he is offering mountain-top, wilderness, and remote-location wedding services for those so-inclined. To learn more, please check out our weddings page.
---
Stay in the Know: Get the Times