Activity Description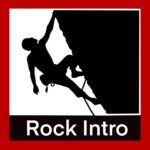 Whether you're brand new to rock climbing, wanting to transition from gym to outdoor climbing, or looking to brush up on basic systems, safety and movement up the rock, this intro to rock climbing course is for you. One may naturally think rock climbing is a riskier sport than, say, hiking, but with an intro course like this, climbers are helmeted, top-rope protected, and have guides to professionally oversee the scene so the opposite is probably true.
Activity Offerings
Learn the fundamentals of rock climbing in this course lasting 6-8 hours. Car to crag, get the basics of top-roping at one of several gorgeous locations local to the Mt Washington Valley. Learn etiquette, LNT, and get a complete climbing overview, body positioning, weight distribution, the "moves." Even learn to rest/relax using your body. This course teaches belaying, and belayed rappelling may be available if guests are ready for it. As with all our offerings, please include any special objectives or desires you may have, if applicable, in the comments box of our Booking Form.
What to Wear
Dress for the weather and to be outside in it all day. We won't climb in the rain so rain gear probably isn't needed for long, but think about sweat management, staying warm, etc. To ensure everyone's safety and comfort, we offer this important clothing information:
Think layers. Bring independent layers no differently than when you go hiking. As mentioned a rain layer problably isn't needed, but it's only if climbing on a very weather-stable day close to the car. Otherwise, there may be a hike in, then periods of inactivity. If in doubt, having our "Ready Pack" will solve the matter offering everything you need to stay warm and dry (even fed if wanted). Check out this gear and clothing information PDF, and of course please call if you have questions.
Be flexibile. Your clothing should allow you to move your body as freely as possible, with no constraints from thick material or constricting fit, including the hips. Stiff materials are not ideal. Stretchy, wicking materials will work, as will loose-fitting garments. We don't recommend any cotton materials, but some cotton blends like those offered by Kühl Jeans are fast drying, lightweight, and ideal for local climbing on a nice day.
Let's talk about footwear. There are at least two types of footwear you will need, and three you may want:

Approach footwear such as actual "approach boots" or "approach shoes" are best. Comfortable, made for scrambles, and grippy. Otherwise hiking boots, hiking shoes, even some sneakers can work. You cannot hike in with…
Climbing shoes. These are tight, have no tread, and are only needed when actually climbing so plan on getting in and out of them throughout the day. We have some climbing shoes available for rent, otherwise shoes are available for rent locally if we lack your size, and they may even be rented on your behalf as a convenience for $40 (plus the applicable rental fees).
Crag site footwear. Alternative closed-toe footwear like Crocs may be worn on site, but this depends on the site, how safe it is, etc. It will be your individual guide's choice to disallow this footwear so please be sure to ask them.

Consider bugs and sun. Depending on location there can be deep woods or open ledges so protecting oneself from the sun may be important. Bug protection may also factor into some of your clothing choices, especially from mid-spring to mid-summer.
Necessary Gear
For your rock climbing gear needs, in addition to your own layers, climbing pants with shirt, etc, and rentable footwear, as described above, we offer three options. Click to expand.
Gear Option 1 - Open
Rent our "
Ready Pack
" for
$55
/person/day. This option will satisfy all your gear needs to include quality safety layers as well as comfort layers, and rain and wind protection (hardshells), and your food and water needs for the duration of the activity, including
specialty gear
(but excluding rock shoes). This only leaves a need for personal items such as…
Personal first aid kit/meds.
Personal hygiene items.
Camera/phone (weather-protected).
Lip balm, sun block: SPF 30 min.
Sunglasses.
Bug/insect repellent.
Proper approach and crag site footwear (see information above).
Proper clothing layering (see information above).
SPECIAL NOTE: You may get a "Ready Pack, Lean" without food and water for $40/person/day.
SPECIAL NOTE: You can also order just food and water for $15/person/day. (Available with any option.)

Gear Option 2 - Open
Bring your own pack containing, in addition to the items above, the gear shown in the list below, as needed per the season and objective, but rent any necessary
specialty gear
items in the sub-list below that…
A lined pack with hip belt and room for the items below (~20-30 liters).
Hardshell jacket and pants, or rain poncho (mountain weather can be unexpectedly wet).
Rated insulated layer (crag sites may be colder than in town).
Food for the day, plus extra.
Water for the day, at least 2 liters, plus extra.
Seasonally-rated hat, gloves/mittens.
Headlamp with spare batteries (or backup device).
Plus any of these applicable Specialty Gear Items, which may be rented…
Headlamp, $5/person/day.
Trekking poles, $5/pair/person/day. (If needed for approach.)
Rock climbing shoes, $15/pair/person/day.
Climbing helmet, $5/person/day.
Climbing harness, $10/person/day.
Chalk bag, $5/person/day (if fresh chalk is wanted).
Midweight puffy (belay jacket), $20/person/day.
Hardshell pants and jacket, $35/set/person/day.
Gear Insurance, $10/person/day.
Plus any outsourced gear items, call for current pricing.
SPECIAL NOTE: If any outsourced gear such as rock climbing shoes is needed (IF we lack your size), we can rent it on your behalf for a convenience charge of $40 plus the applicable rental fees.

Gear Option 3 - Open
Bring everything and rent nothing. In which case, you will need everything from the above lists appropriate to your activity, objective, and expected conditions. Contact us if you have questions, mention it on the booking form, or simply note it when we call to finalize your booking.

Okay… Let's Do This!
Here is the pricing and other information you'll probably want to know.
Full Day Intro to Rock Pricing
For one person
$250
For two people
$375
Added people
$200 each
Premium Intro to Rock Options
Make it private
Add $75/day
Other Information
The difficulty of this activity is as requested though will offer tough moments.
This activity has a 1:4 guide/guest ratio.
The maximum group size is 8 with 2 guides.
For parties larger than 8, please contact us.
Gratuities not included; 15-20% is customary for a good job.
Not ready for this? Try out our Hiking Intro Course or maybe request a Nature Tour. Otherwise, BOOK IT NOW!