We hadn't yet had a Wedding at Mountain Pond in Chatham, but on October 3rd that all changed. That was the chosen location for a young couple, Michael and Annamarie, to tie the knot. The knot, we might add, that will be a real bear to untie if they ever try since it got wet during their rainy-yet-still-delightful wedding.
If you think we should probably be doing more weddings at this time of year, basing this assumption on the number of posts being published to this blog category, it's because we've had so many — and combined with our Adventures offerings — we can't possibly keep up. This wedding, however, as we were hired to document it on film (some couples love our work), was a must-post addition.
To Michael and Annamarie, congratulations on your awesome wedding!
And to the other newlywed couples we missed congratulating…
We would also like to extend a congratulations to the couples we haven't yet congratulated, namely: Peter and Lisa, Mike and Slone, Alisha and Mike, Stephanie and Daniel, Ben and Brittany, and Nicole and Joseph.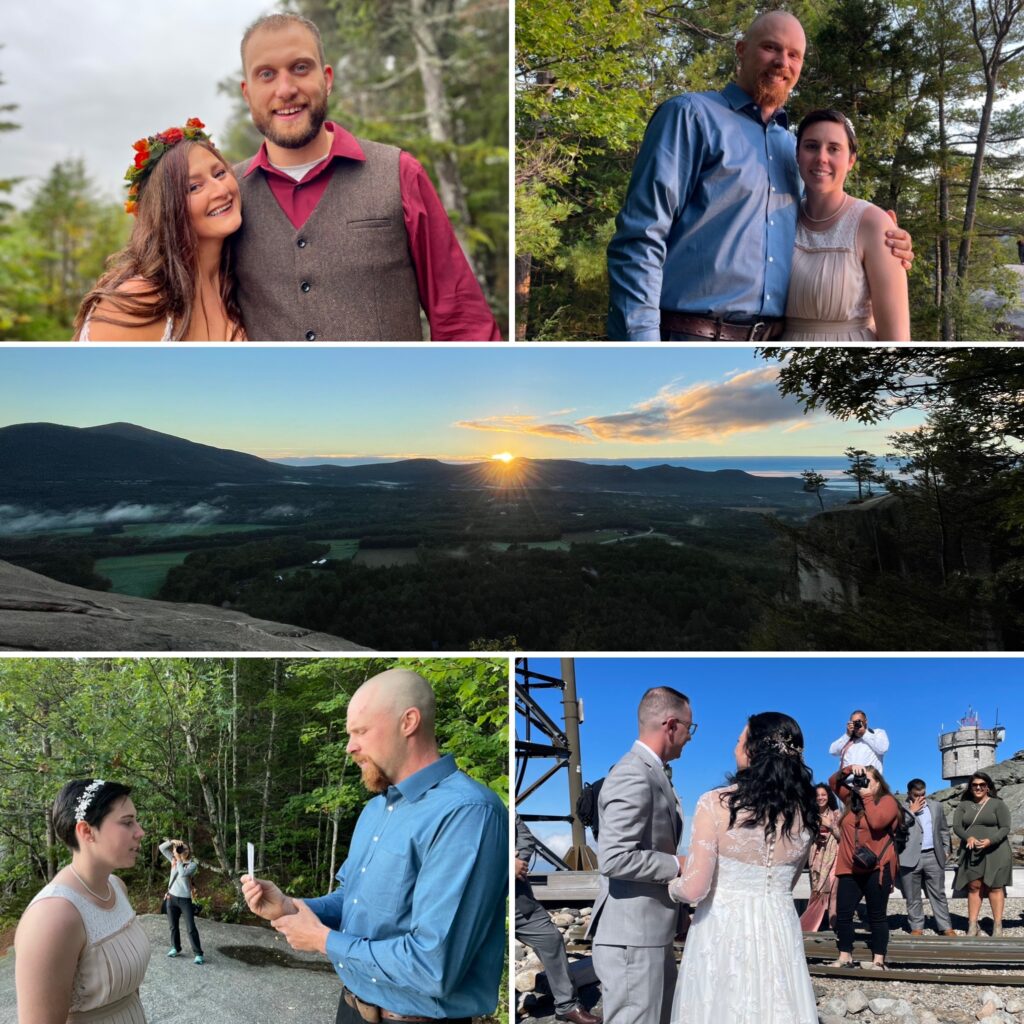 Congratulations!