Deep digging is what it took to get it done, summarized in one line: "What she lacked in speed she made up with grit and determination." This is what Redline Guide Jeffrey Shutak said of the guest he just led on a classic Franconia Ridge Loop hike. The team had a terrific day up there with some of the highlights present in the photos below. First, however, a report from Jeff.
Due to a variety of reasons we got a latter start than what I'm normally use to. Because of a previous experience with this returning guest, I knew in advance that it would be a long day and I forewarned my significant other not to expect me until late. As it turned out I did not get home until 10:00pm. But that did include a stop for burgers, fries, and a beer at the Omni Mt Washington Hotel. Not our first choice because everything was so expensive, but only place we could find that was still serving food at that late hour.

Due to the forecast we weren't certain which route to take but late on Sunday I checked again and the forecast changed with little to no rain. So we made the decision to hike the ridge. We arrived at the trailhead at nine and there were only two other cars in the lot. I guess that's one of the advantages to hiking in questionable weather on a Monday. We did encounter a group of seven from California who had flown out here to hike for three days, staying at the Greenleaf Hut overnight for one.

As expected the trail was in poor shape with wet rocks and mud. Our guest was anxious to try out her new shoes purchased specifically for this hike. Due to the recent rains the falls were absolutely spectacular! Mixed in with colors at or near peak the visuals were great. We took a lunch break at the shinning rock junction. At that point the group from California caught up with us and here amazed at the trail conditions. They asked if all trails in the Whites were this difficult with rocks, roots, and mud. I told them, yes. They were used to wide trails and switchbacks. Welcome to hiking in the Whites. We summited Little Haystack Mountain in the fog and mist with only the shadows of Lincoln in front of us. We slogged on and gradually the fog began to lift. By the time we reached Lafayette the fog and clouds had lifted and we were treated to an amazing view to the east to the Bonds and amazing color.

The trip down to the hut was uneventful except for the boggy area right before we got arrived. It was a muddy, water-filled mess, offering few options to maneuver around it. We made it though, howver, and our guest christened her new shoes in the muddy water. It was a very slow trip down and we ended up with headlamps for almost the last mile. Our guest was nervous and tentative but she hung in there. What she lacked in speed she made up with grit and determination. We arrived at the parking a little after eight. Eleven hours on the trail — a long day for sure. We were both tired and hungry, wet as well, but our guest said she would do it all again and will remember this for the rest of her life. —Jeffrey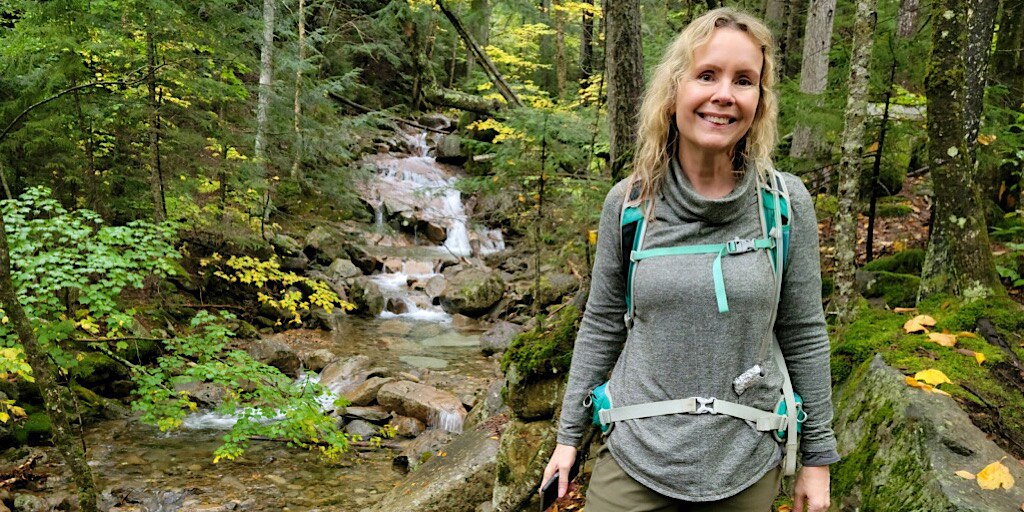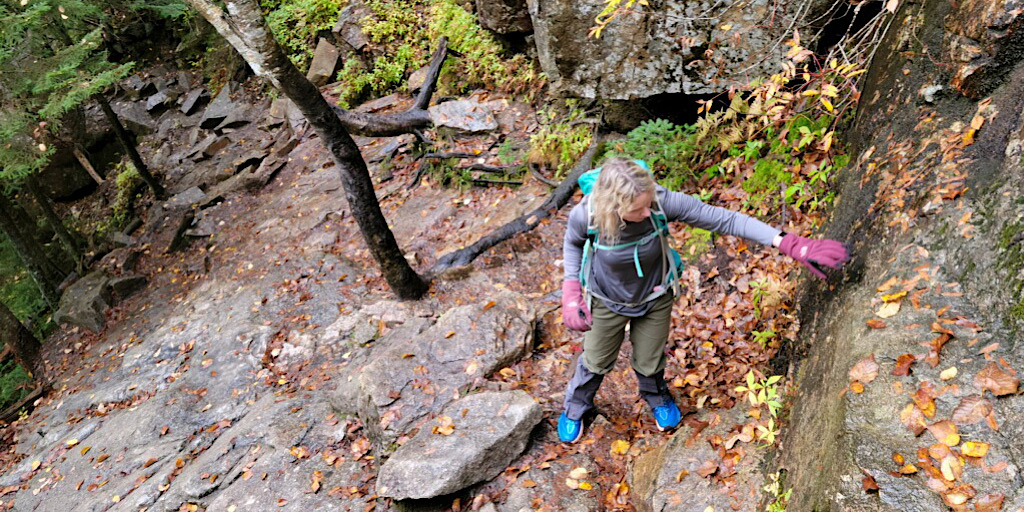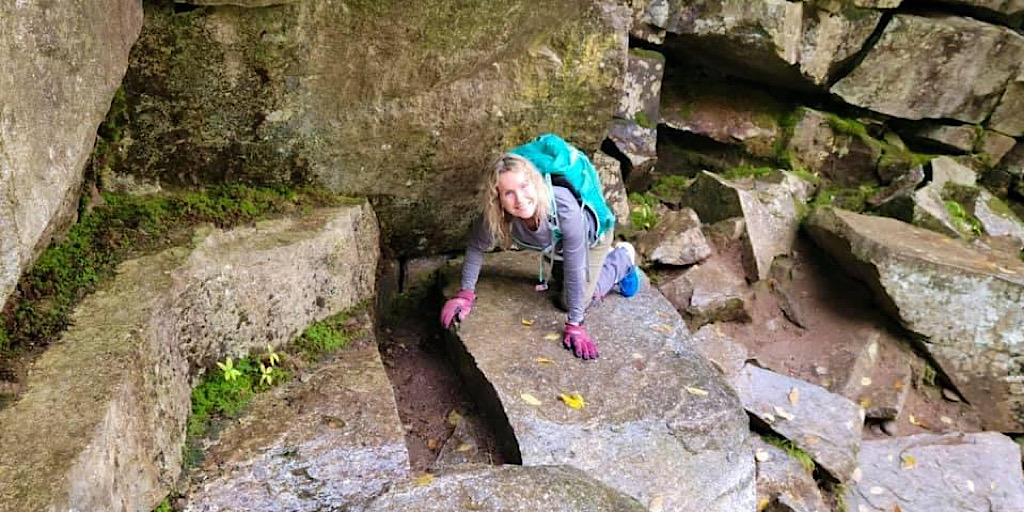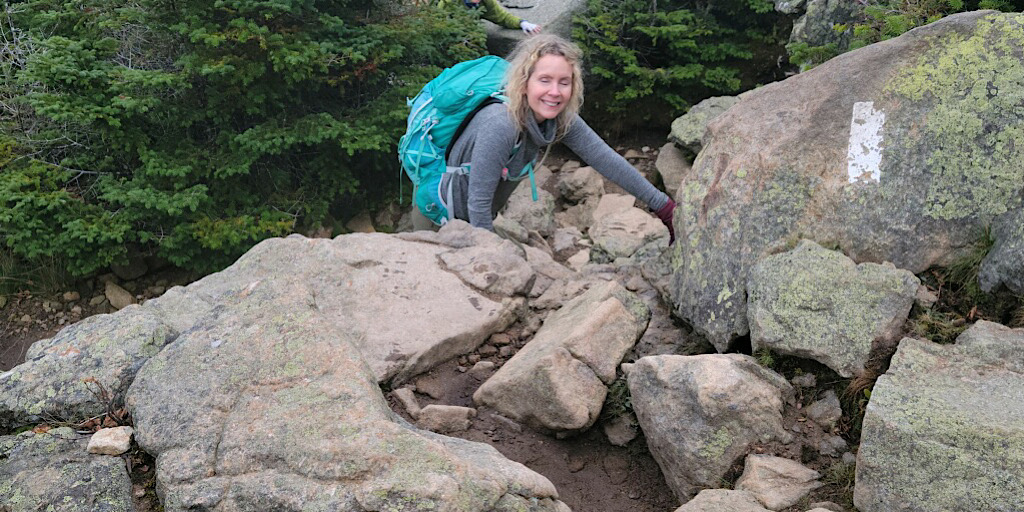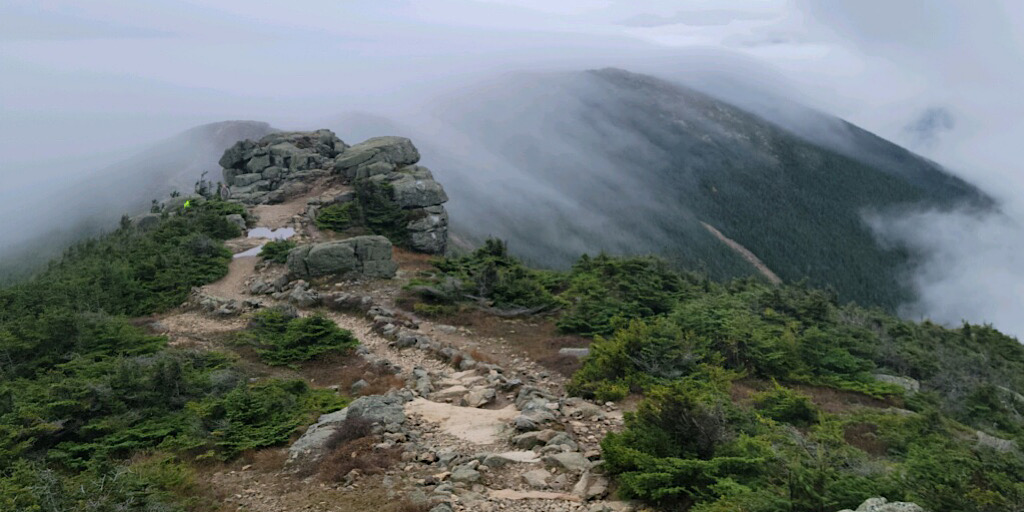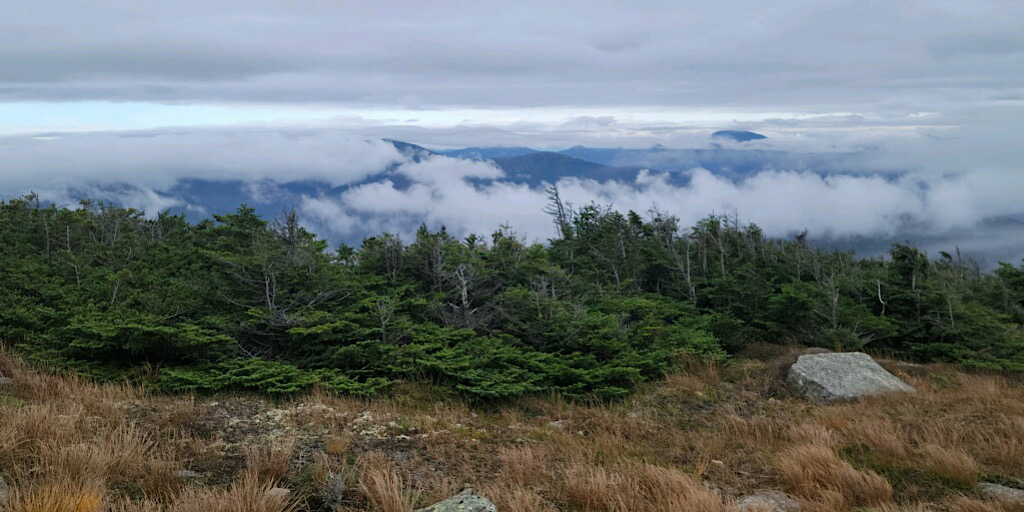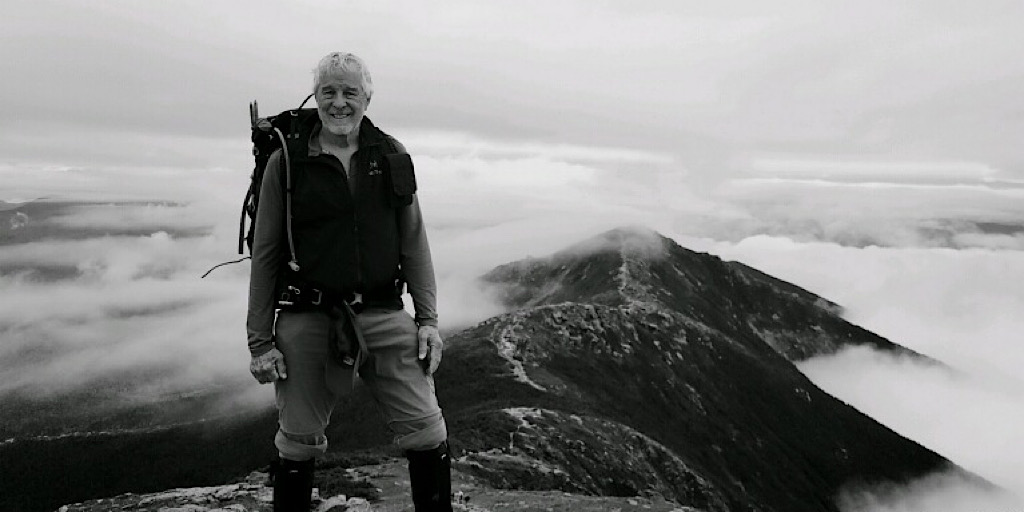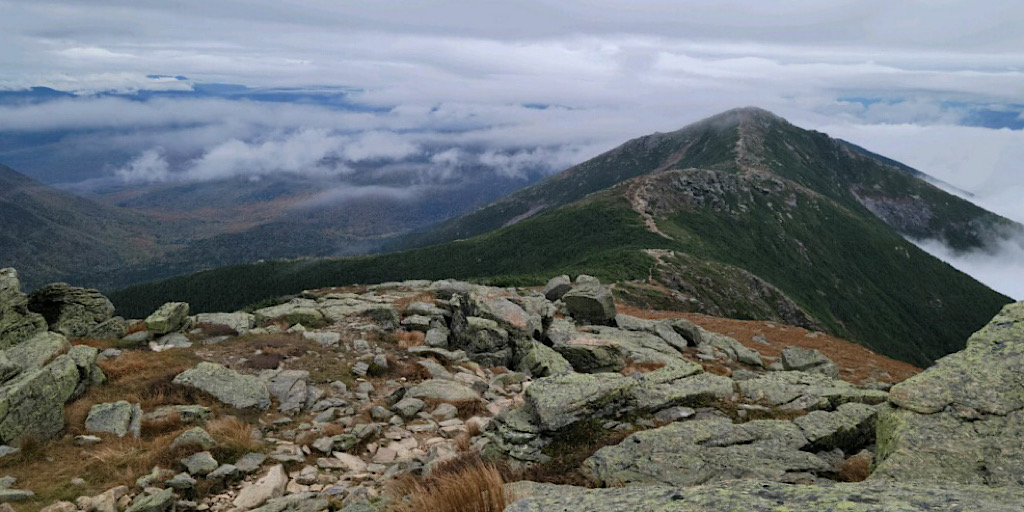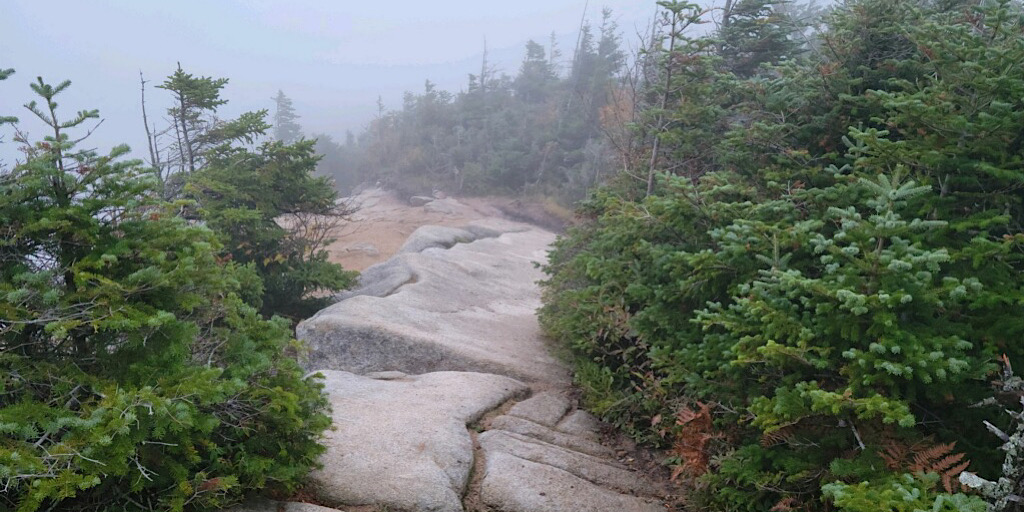 Great job one and all. Thank you for adventuring with Redline Guiding.