Six Fall Hazards Hikers Need to Know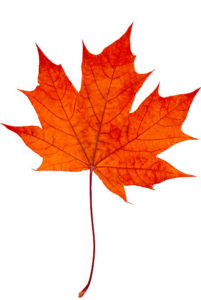 Hiking is a great sport at any time of year, and each season has something wonderful to offer. Winter offers up its easier-to-stay-cool temperatures, thinner crowds, and diamond quality views. It's less forgiving, but worth it to many. Spring gives us its new growth greens as nature's baby… it's a lovely time to hike. Summer is the carefree time, we can hike almost naked if we want and the dangers of the mountains are the least they will be all year. And fall, the season upon us now, is actually considered a favorite season to many hikers. There's a lot to like. The bugs aren't usually much of a problem (though keep reading as this topic, specifically, will come up again), the air is generally cooler and drier than in the summer months, and the foliage views here in New Hampshire can be jaw-dropping awesome.
Oh, the challenges…
The seasons also offer us unique challenges. While hypothermia is a serious year 'round threat in the Whites, winter can freeze us solid, literally, and is a pretty unforgiving time. Spring will cover us with mud, make us slip and fall on ice, crash through snow bridges, drown us in its cold, swollen rivers, and feed us to the black flies (one of the riskier seasons). Summer will drag us down in the heat and sweat out our clothes, all while turning us into mosquito food. Fall, too, offers us some difficulties to overcome. What follows is an simplified overview of six dangers fall hikers may face.
1.

Hidden hazards.

Fallen leaves will conceal rocks, roots, holes, puddles, and other trail hazards. Extra care must be taken when placing your feet at this time of year.

2.

Slippery leaves.

The same leaves that conceal those hidden dangers can also be slippery. And forget wearing microspikes. The leaves will just stick to them.

3.

Missing treadway.

The leaves can also get you lost. Some open woodland and wilderness trails can be really tough to follow without a visible treadway.
4.

Shorter days.

Consider the shortened days when planning your hikes. Though you should always carry a headlamp, anyway, the chances of needing it are increasing.

5.

Cooler nights.

The shortening days are cooling those overall temperatures. It's time to bring extra layers, even some "winter gear" is wise on some hikes.

6.

Yellow jackets.

Until we get a good frost, in-trail yellow jacket nests are the stuff of nightmares. They can be seen before stepping on them if you're observant.
It's not difficult to stay safe…
As was noted, fall is an amazing time to hike. And avoiding its dangers is not too terribly complex if we can simply identify the hazards and keep them in mind. Simple steps is all it takes: Slowdown; watch your step; plan and pack for the season and remember that mountain weather can be tricky and unpredictable; keep better track of your position as you hike; and stay observant to the trail ahead of you, specifically looking for flying insects. Twice this year we were able to avoid disturbing in-trail wasps nests simply by paying attention. You can, too.