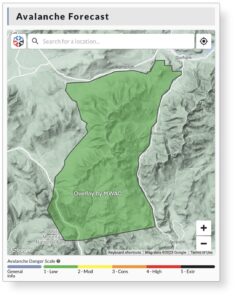 Spring backcountry skiing is upon us. Even though snow depths are reducing in the brilliant April sunshine, there's a ways to go. People know this, and seeing that the whole Presidential Range is in the green (denoting a low danger of avalanches at the time of this writing… see image inset (dated 4/11)), and observations of cracking or avalanching are also reducing, folks are getting after it up there. Skiing some killer lines that may be open for business.
This past weekend we had four small groups out there — random photos are posted below. Leading these adventurous souls hailing from Massachusetts, Illinois, and Quebec, Canada, were Redline Guides Phoebe Seltzer and Dominic Torro. They worked independently but were in radio contact. During the weekend, activities were focused on Tuckerman Ravine, including Hillman's Highway, and the Gulf of Slides to the south.
The weekend offered variable conditions as is the backcountry standard, at least here in the northeast, and that's part of the adventure. Conditions did improve throughout the period. As the weekend played out the last two groups became one led by just Phoebe — but that's a long story. She also skied personally Monday, taking on The Duchess. Go Phoebe!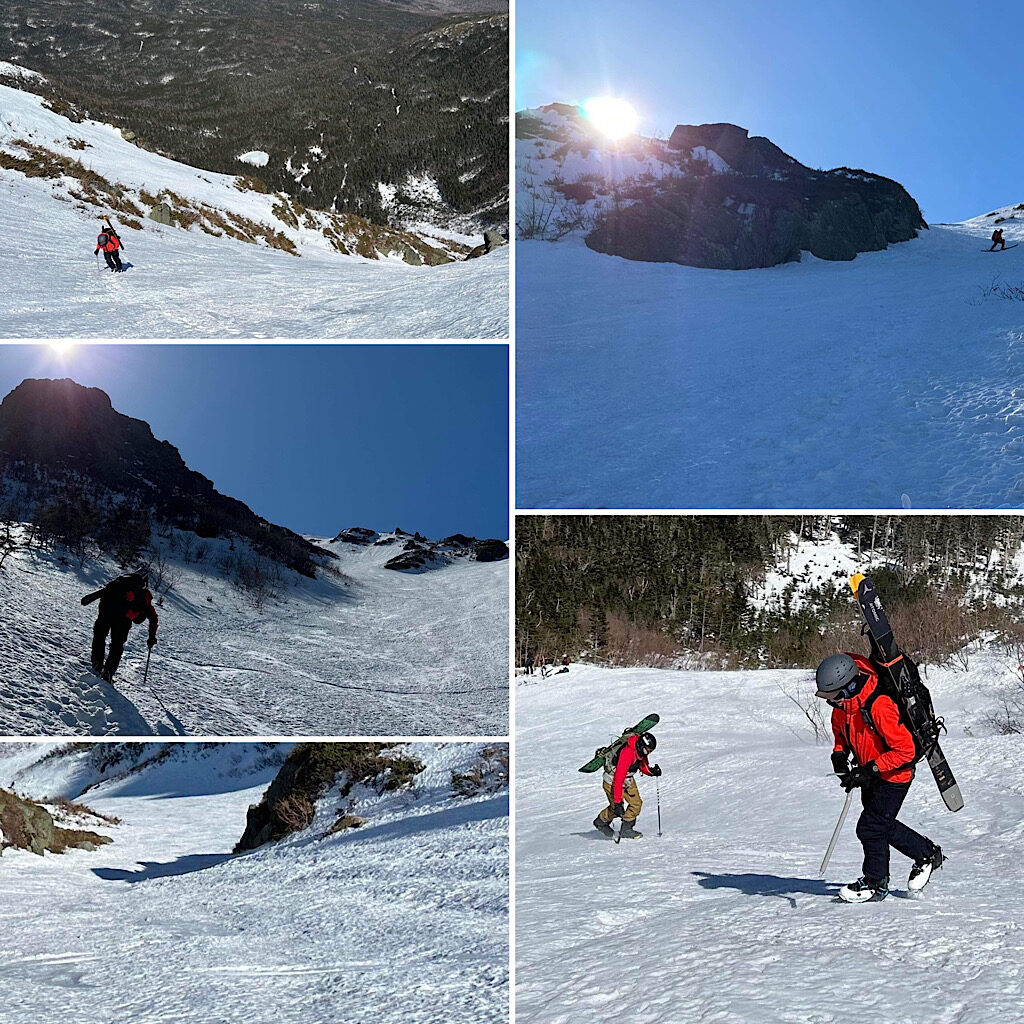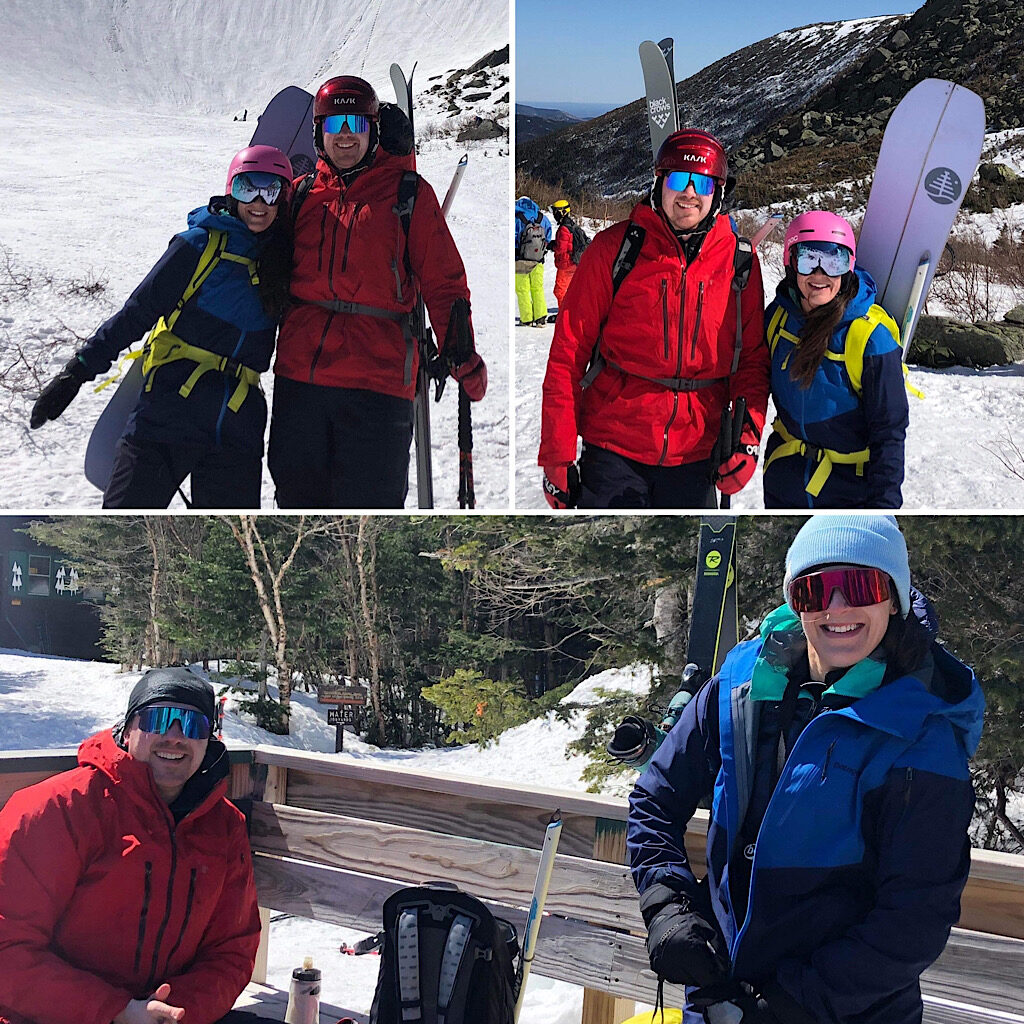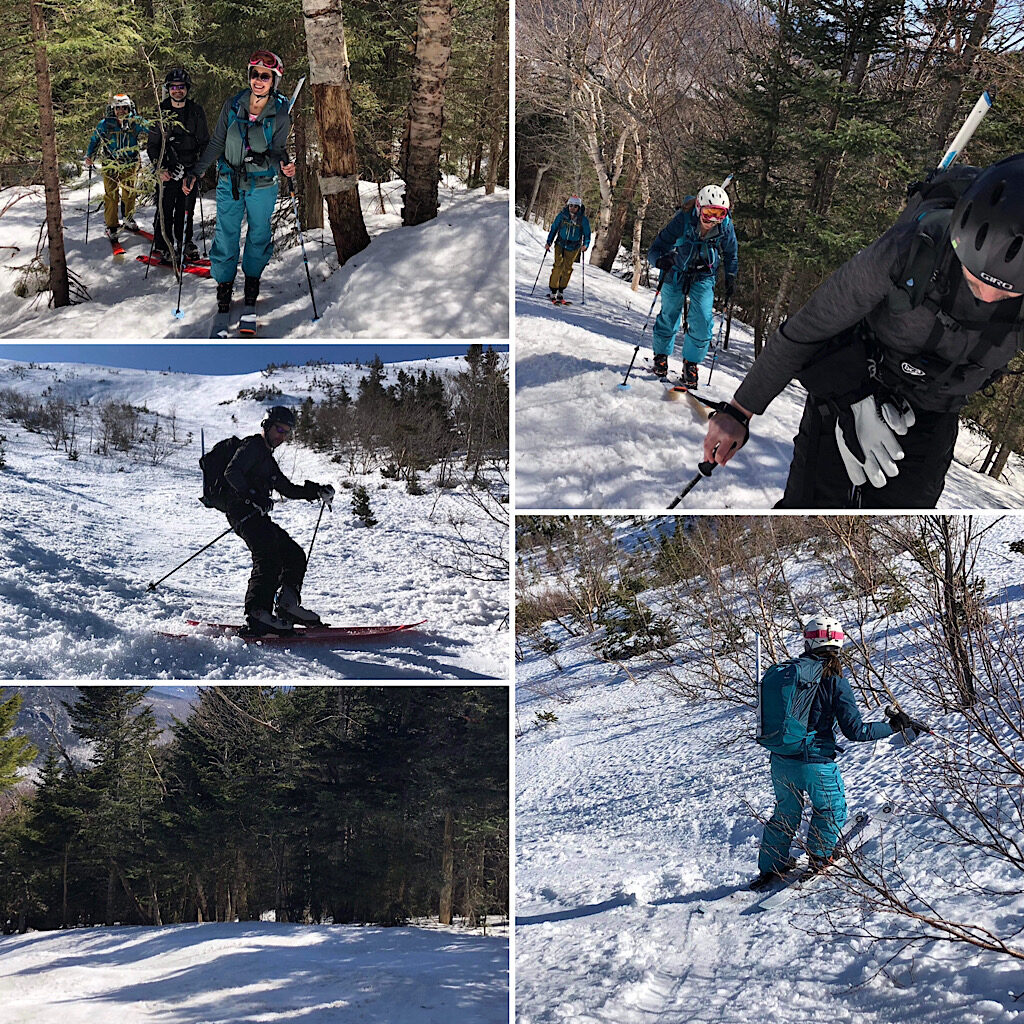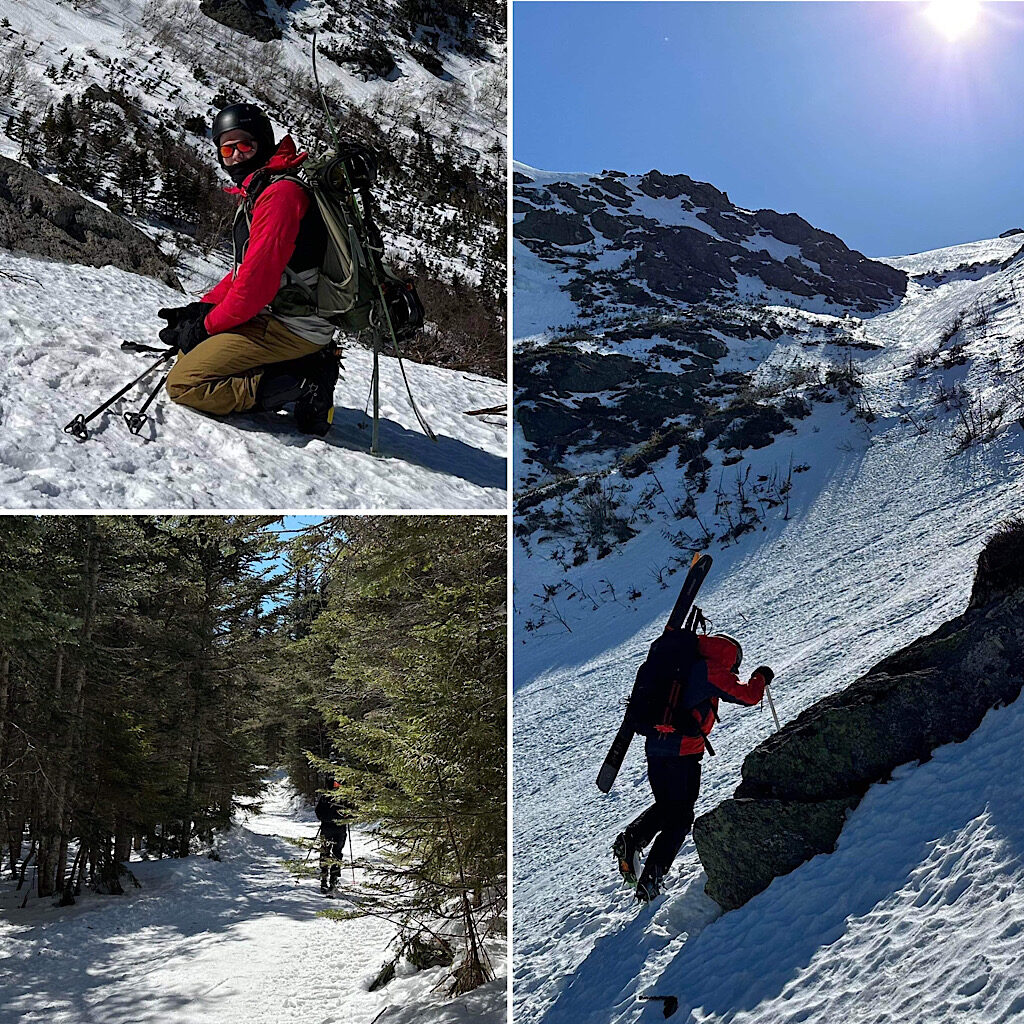 Great job, everyone! Thank you, all, for adventuring with Redline Guiding!