A returning guest — one who's taken our mountaineering skills and intro to ice climbing courses, and more (including some alpine ice) — wanted to get back out there and just do some ice climbing on top rope. To climb some laps so as to work on the mechanics, in lieu of overcoming trepidation. To tweaking body positions, etc., working on refinement of the base skills while also gaining strength and confidence.
On the job for this one was Redline Guide Mike Cherim. This was a late notice request and nobody was available, but Mike felt confident he could deliver the goods so he stepped up for the project. Mike is a self-professed "fair weather ice climber" so fortunately for him, the day was fair. Well, beyond fair. The sun was out, brilliant, the temperatures were in the 40s, the ice was solid and gave us some quality sticks with the ice tools.
Here are a few photos of the day taken by Mike and our guest (thank you).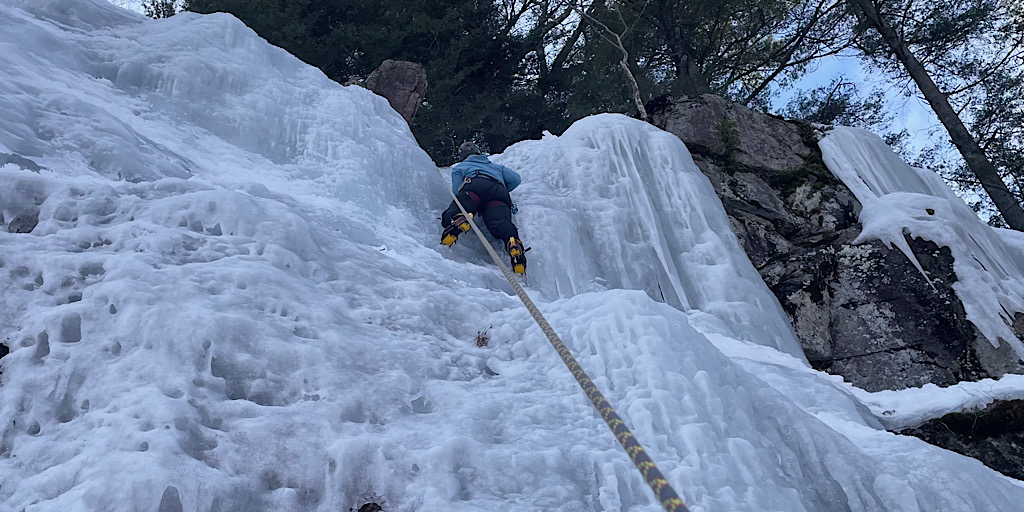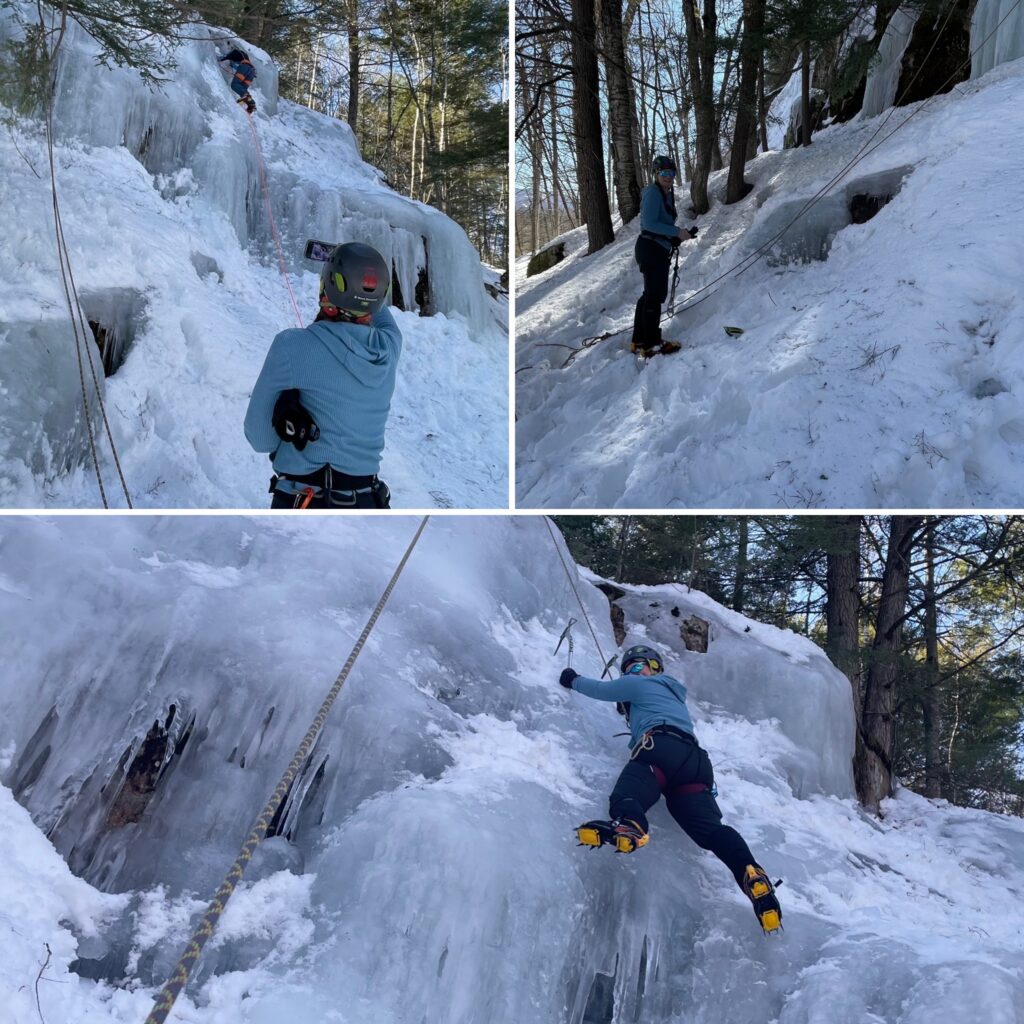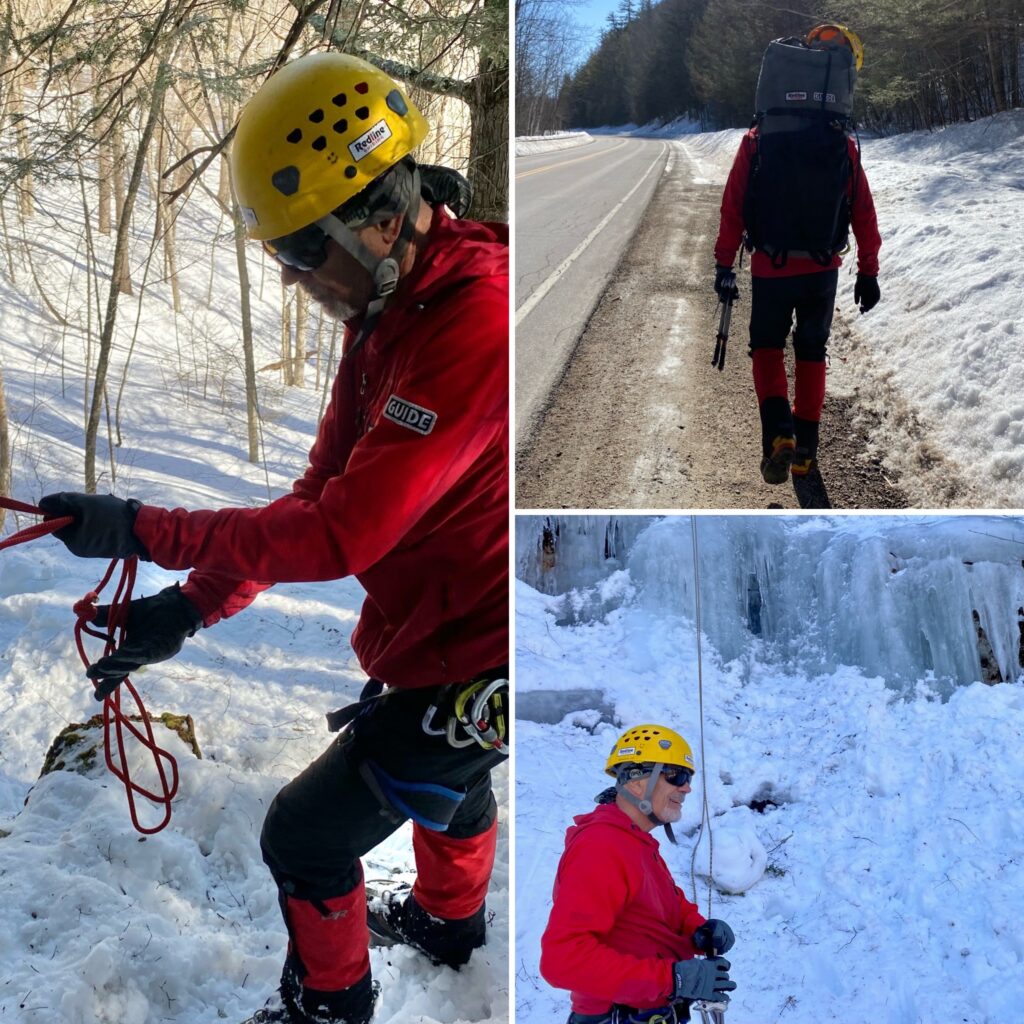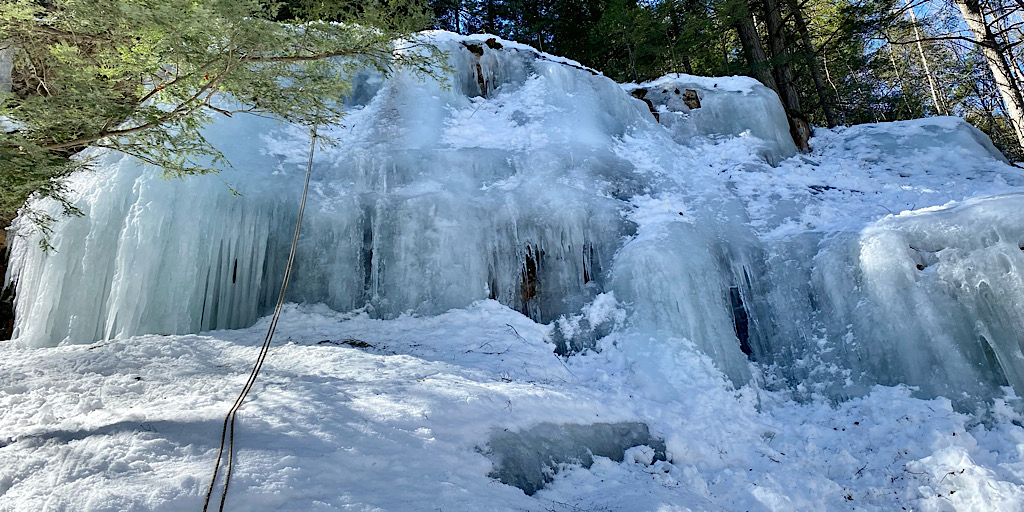 To our guest, great job out there, some pretty solid climbing. Thanks for choosing Redline Guiding!