One minute it's summer. Hot, humid, and windless, the sounds of insects alive in the air. Then a minute later the winds blow in from the north, make us shiver, and just like that the season feels like it changed. It hasn't quite yet. More nice weather will help ease the season in and make us again appreciate sitting in the sun, but the process has begun. The skies will become bluer as the sun pierces more of our own atmosphere. The leaves will change, the ground will stiffen, the snows will come. (Insert the whistle of a cold wind here.)
Out there, amid the changing seasons, was Redline Guide Arlette Laan, she with a single returning guest for an overnight. They were after the barely 4000-footer named Isolation. Arlette took some photos, some of which we posted below, and also penned this summary.
The Objective: Isolation The Itinerary: Rocky Branch Trail to Isolation (east) to Davis Path with the option to go out over Glen Boulder. With high winds in the forecast we decided to go Rocky Branch up, camp up high at one of the primitive sites, and decide the next morning if we wanted to go up and out above treeline.

The hike up was lovely. We set up camp and continued to the Isolation summit. The wind gusts were pushing trees and we saw the root systems lift off from the rocky ground. They would come back down but we wondered which gust would give the final push.

After the mud bog on Davis Path we climbed the last bit up to the summit. Above treeline we had a hard time standing up straight with the wind pushing us around. We also became quite chilled so we didn't stay too long. We soaked in the amazing views and soon headed down again. The tent site was protected enough for us to feel safe but once we climbed into our tents we realized how chilly it really was. Thank goodness we added our down jackets to our packs at the last minute. We both wore them to bed.

In the morning we concluded that a warmer sleeping bag would have greatly appreciated but we did have a solid night's sleep. With it still being cold and gusty we had no desire to go back above treeline and opted for an enjoyable stroll back out via the Rocky Branch Trail. —Arlette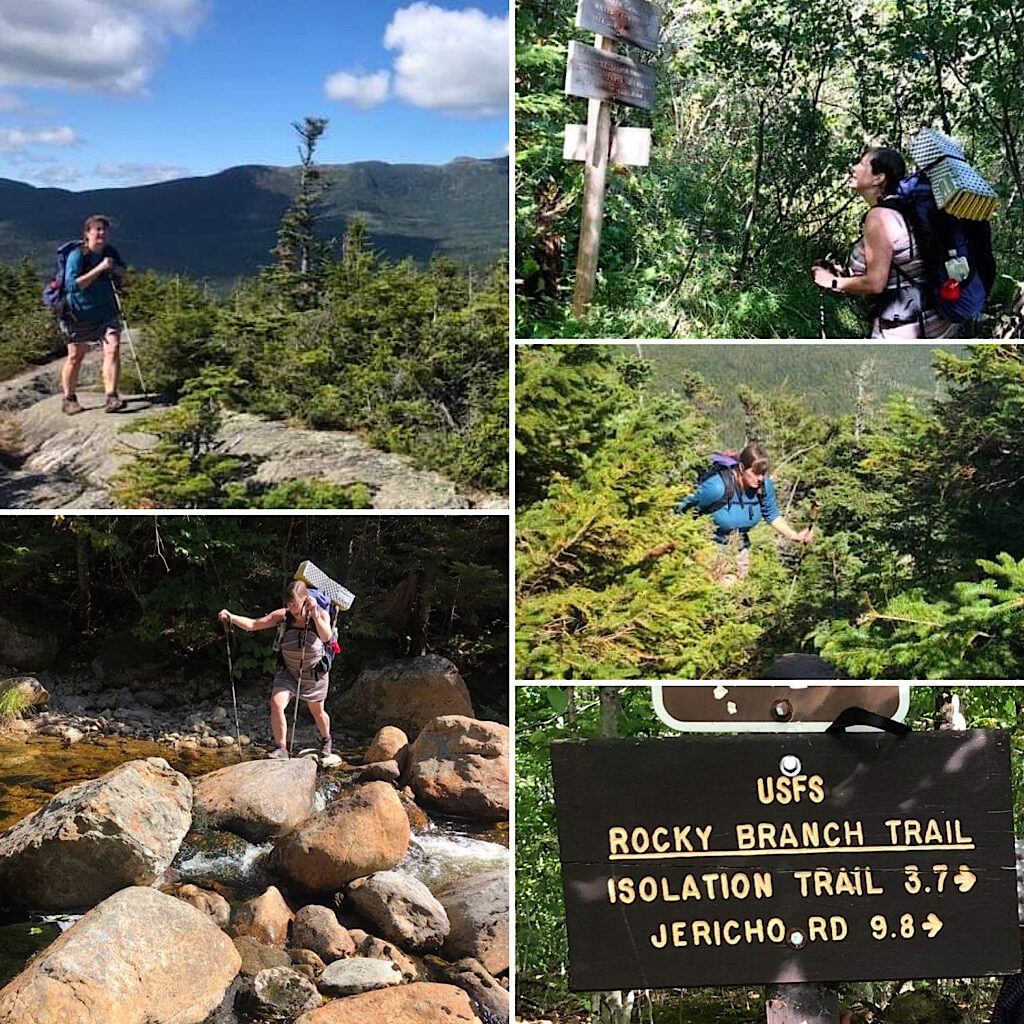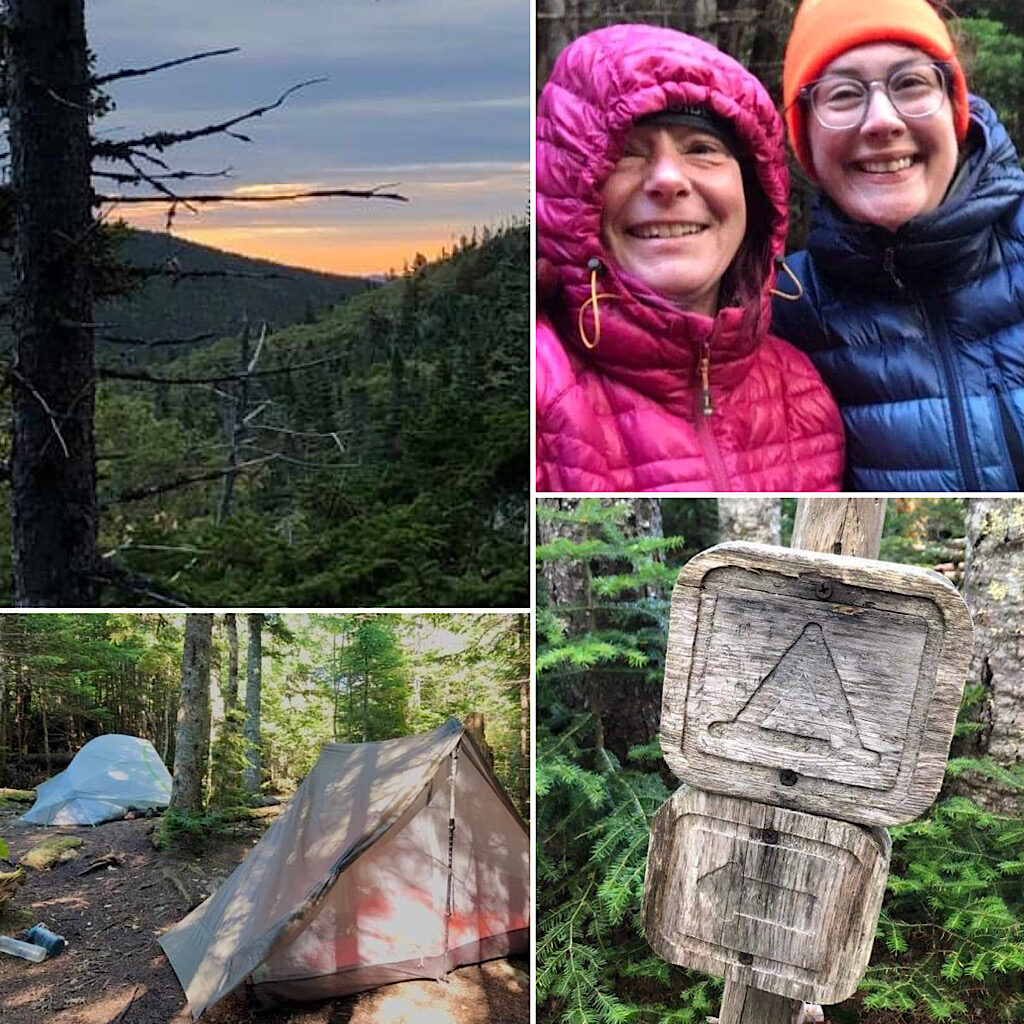 Great job, team! Thanks for adventuring with Redline Guiding!