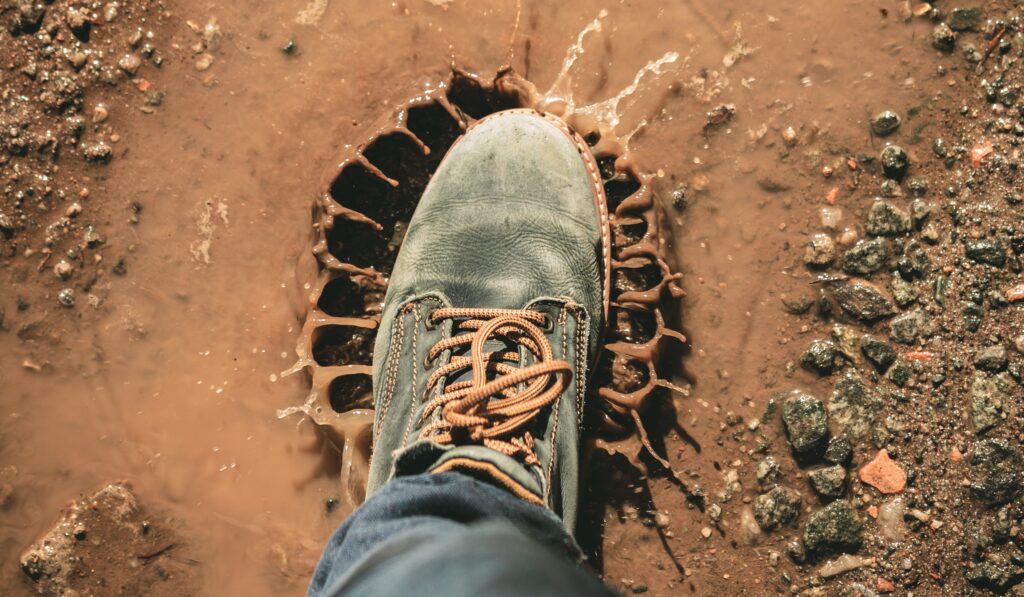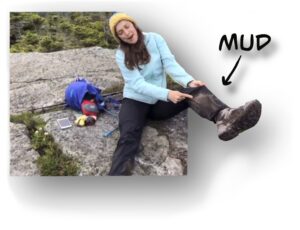 Sounds pretty interesting naming a hiking trail that's flattish in places and often muddy The Isolation Mud Flats, but really it's apt so we took some liberties and got creative on that front. Once you see the video, you should see for yourself a touch of the mud and agree with the naming.
This trip, led by Redline Guide Phoebe Seltzer, showed a many-time-returning guest the way to the top of the 4003-foot Mt Isolation. For her the Isolation summit represented number 44 out of the 48 on that NH 4000-footers list.
Mt Isolation isn't a hard hike, per se. Sure, the footing can be tricky what with wet rocks and roots, lots of mud in places, and a number of stream crossings. Access is, after all, via typical WMNF Trails. But despite all this, compared to so many other trails, harder trails, that hiking to Isolation is usually just described as "long." So long, in fact, that on this trip, the team broke it into two days creating a backpacker's basecamp where they stayed allowing for faster, lighter summit access.
Both Phoebe and our guest shot video and took photos. With which we were able to create this short documentary of their trip as a result. One thing you will likely note when watching this, or at least it's something we noted, is that the level of fun guide and guest were having, their interaction, was very funny. Very enjoyable to see. All trips should offer such chuckles.
Great job one and all. Thank you for adventuring with Redline Guiding!