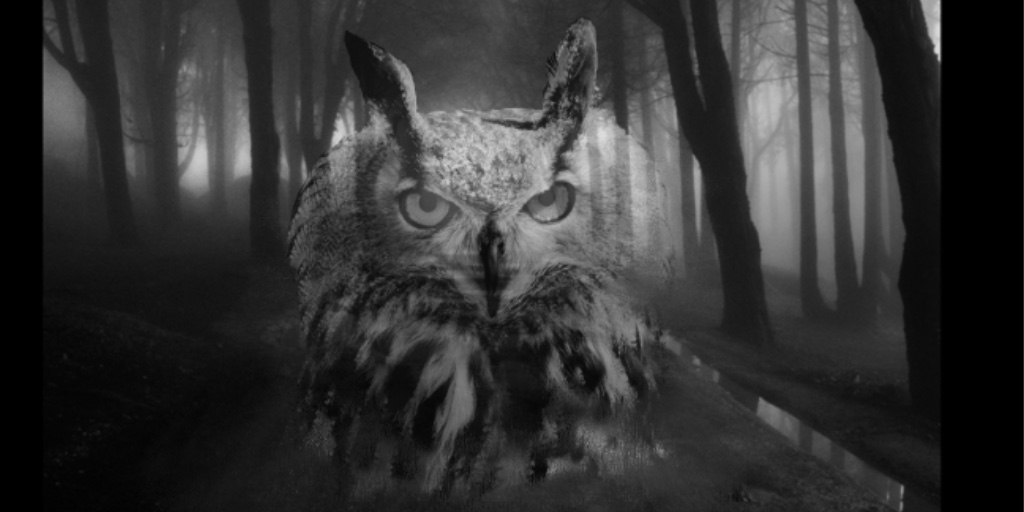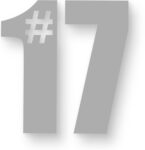 The distance and depth spark intrigue, there nestled deep within the Pemigewasset Wilderness, one will find Owls Head. At 4029-feet it's a stout 4000-footer, not the favorite to many, and it has a large footprint. It's the grand lump in the middle of it all. It's the mountain many people mention when pointing out other mountains. Cooler mountains. It's the incidental one. Owls Head is the one with the notorious crossings that hikers have bypassed over the years, enough so to create a "herd path" or two, products of the human herd. For safety.
For our guest this mountain was number 17 on the list and he just wanted a knowing companion to guide him along the way. On assignment for this mission was Redline Guide Brian Wasiewski. Brian provided this brief synopsis along with a few images — some photographic highlights of their day.
The rain held out on a muggy, buggy day, allowing us to have a quiet hike up to Owls Head. Slick rocks and bear friends on the trial, made it a fun fast day! Our guest bagging his 17th peak, with an amazing pace up and down the trail. —Brian

"Bear friends," he wrote. We immediately asked if he made a sighting, saw scat, some tracks, etc. Brian replied with this:
I got within 8 feet of a (teen) black bear coming down Black Pond Trail. I scared him away before the guest was close but he saw him, too. The guy was just walking up the trail and we were walking down. —Brian

We know you want one, dear reader, but sorry, no bear photo this time. Brian did get these cool shots, though: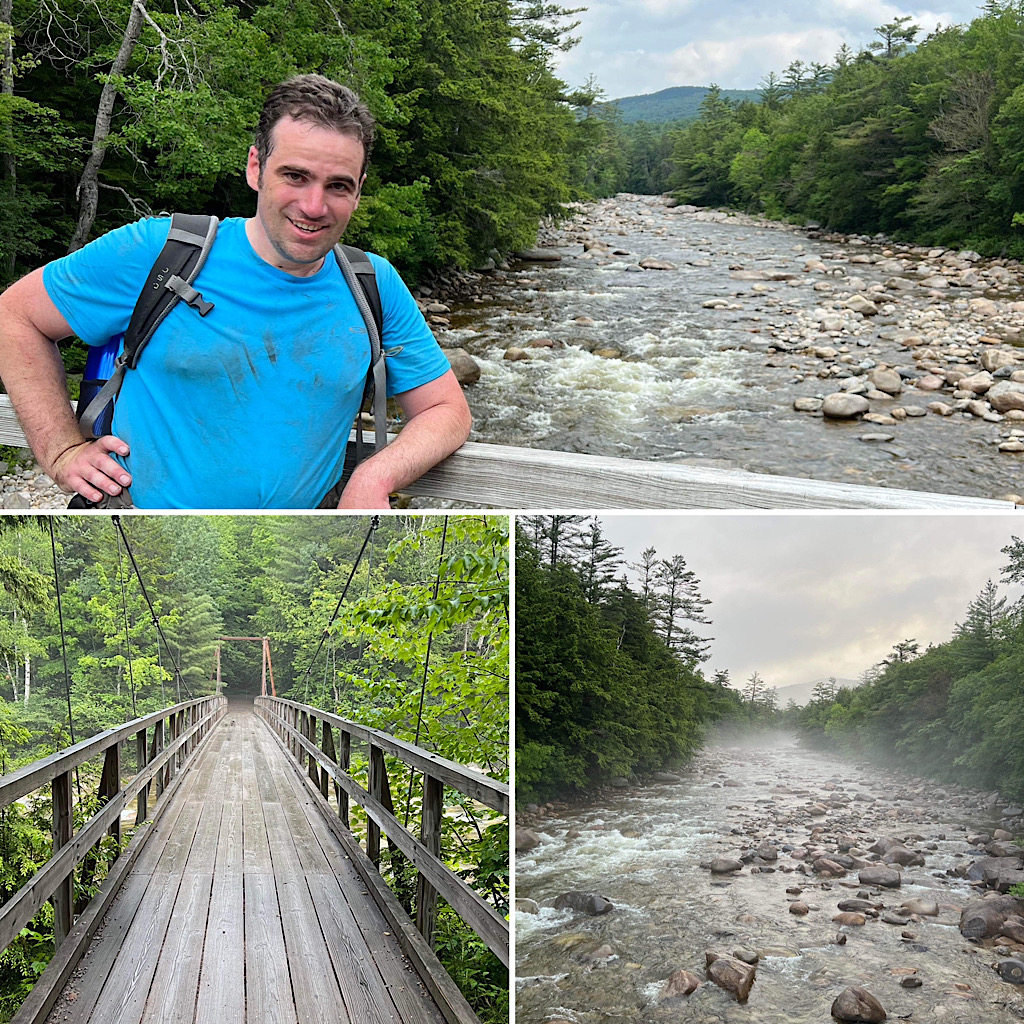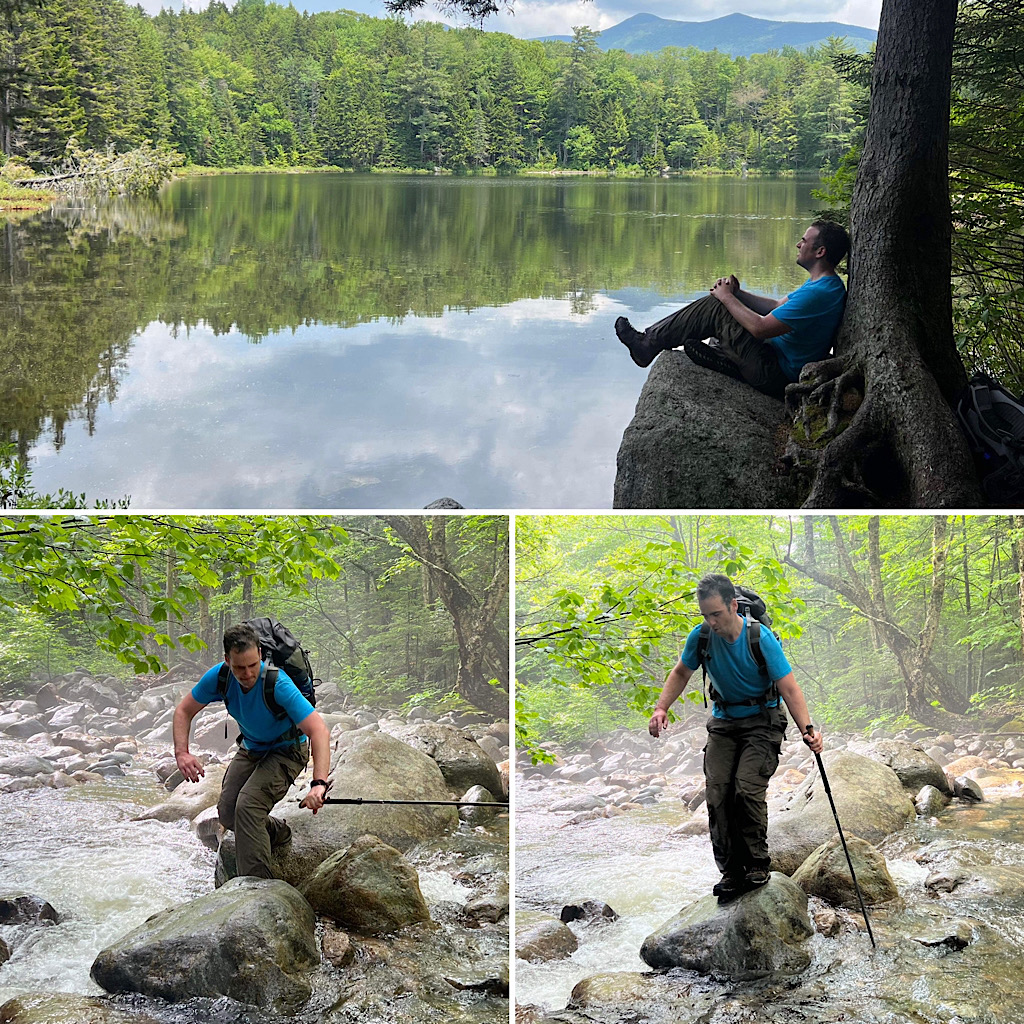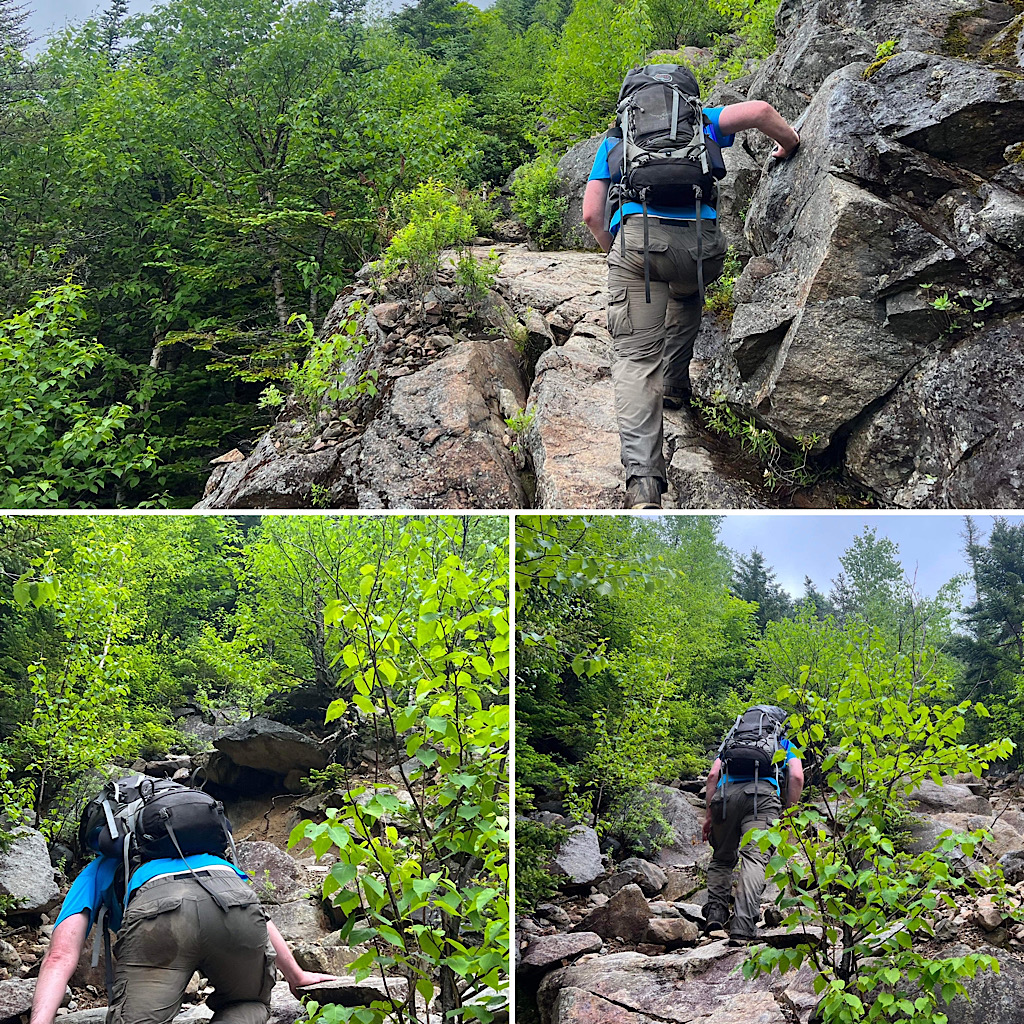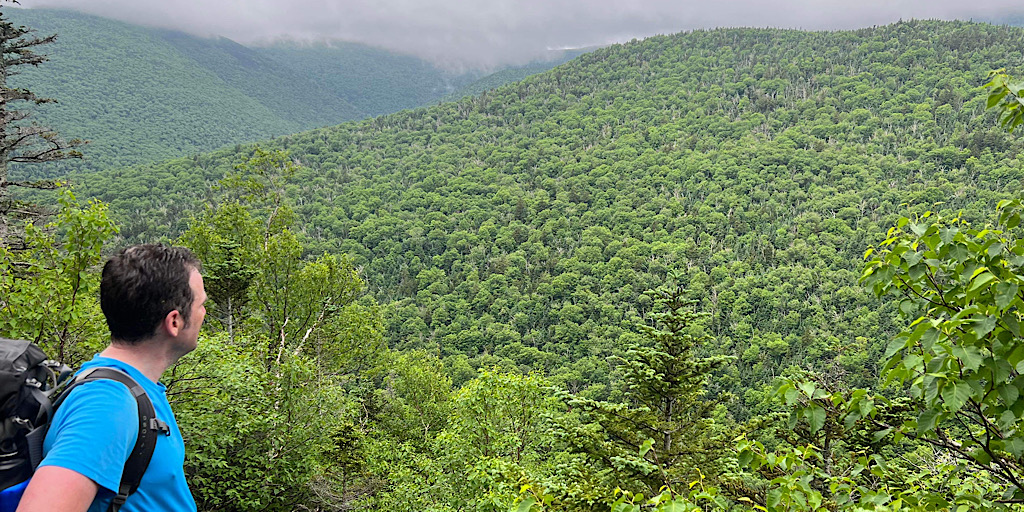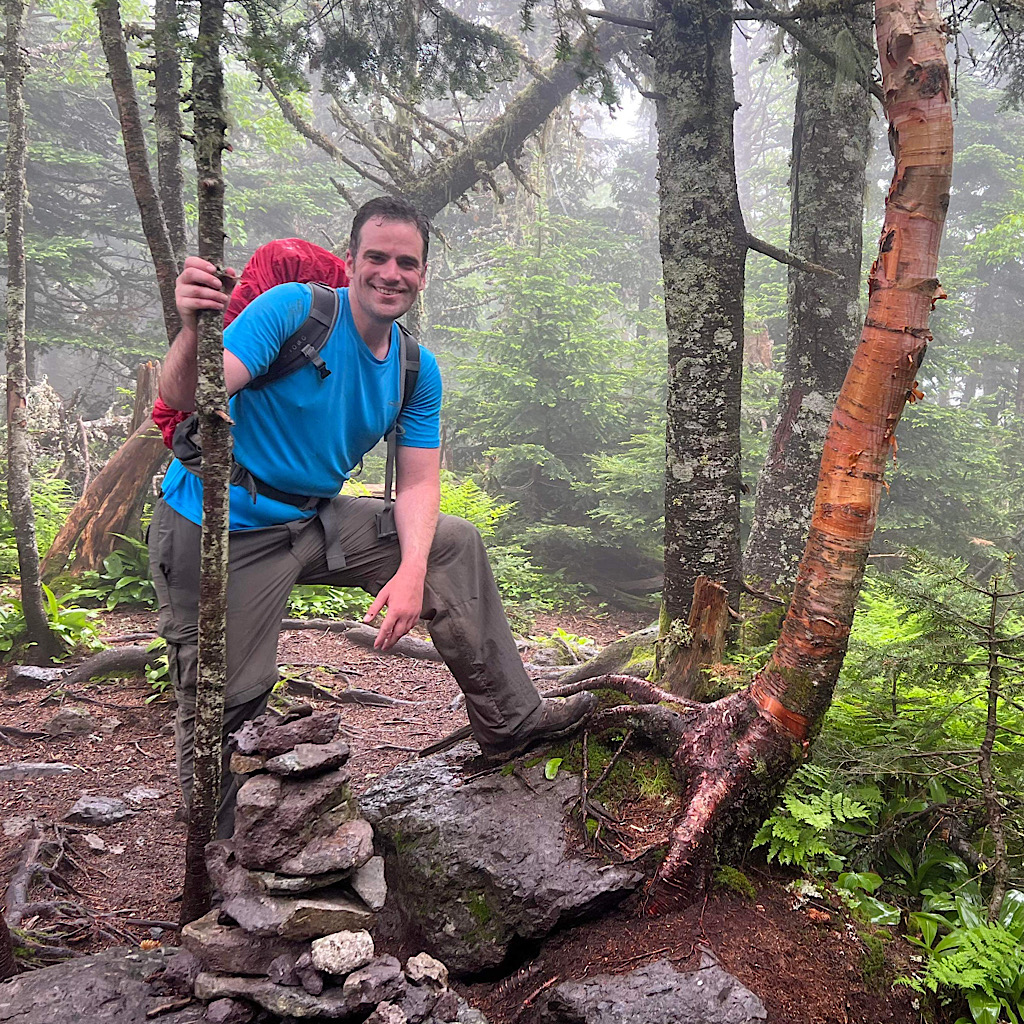 Great job, team! To our guest, congrats on #17 and thanks for adventuring with Redline Guiding!