There once was time that it was inconceivable that the thing that just happened happened. That thing being a winter ascent of the "steeps" on the winter route of the Lion Head Trail. And not just an ascent our guest survived, we should note, but there was fun mixed in with the other senses being stimulated. The steeps, as they're referred, are 3-4 "pitches" of very steep, rocky, icy, and/or snowy trail climbing through the woods toward treeline thus avoiding a potential avalanche hazard present in the regular route. The 3-4 pitches count will depend on who you ask. We consider the Wilcox Step (a.k.a. Mt Washington's Hillary Step) a separate pitch as we climb it as one. Some will continue up another 40 feet or so (our second pitch). In any case, the routing in general means business jetting straight up the ridge as it does. What is normally a 4.2 mile hike in gaining 4200+ in elevation becomes a 3.7 mile climb up gaining the same amount of elevation in a shorter distance. You do the math.
Making this climb wasn't an overnight progression. Success was earned. Learning to become confident in steep terrain takes time and a dose of spice or three along the way. Experience begets confidence and confidence begets more confidence and satisfaction in lieu of trepidation. It's not for everyone — it's type two fun. And the bridges built along this progression cannot always be built by just anyone. In this case, however, success is looming large. Our guest is learning to find peace in these wilder and riskier places.
This event, led by Redline Guide Brian Wasiewski, was during a snowstorm. The plan was to aim for treeline and maybe head up to Lion Head if they were feeling it. A Mt Washington summit — NH's favorite "4000-footer" — probably wasn't in the cards due to the weather. The purpose of the day, however, was to put our guest's prior training with us to use and conquer the notorious winter route then poking her head into potential alpine chaos that rises up into the clouds. Many come to us hoping to have this very experience. We're happy the mountain was able to deliver the goods. Check out the photos, offered by both guide and guest (thank you).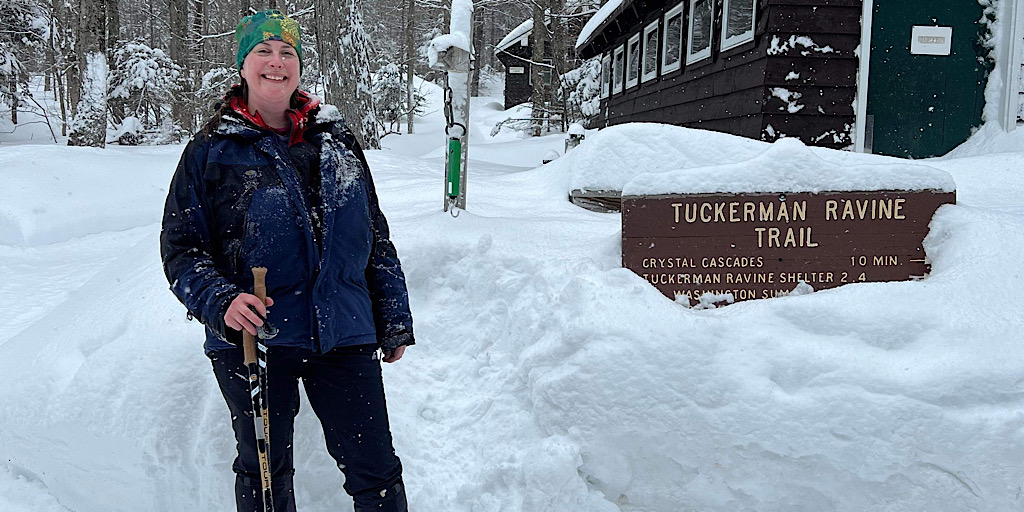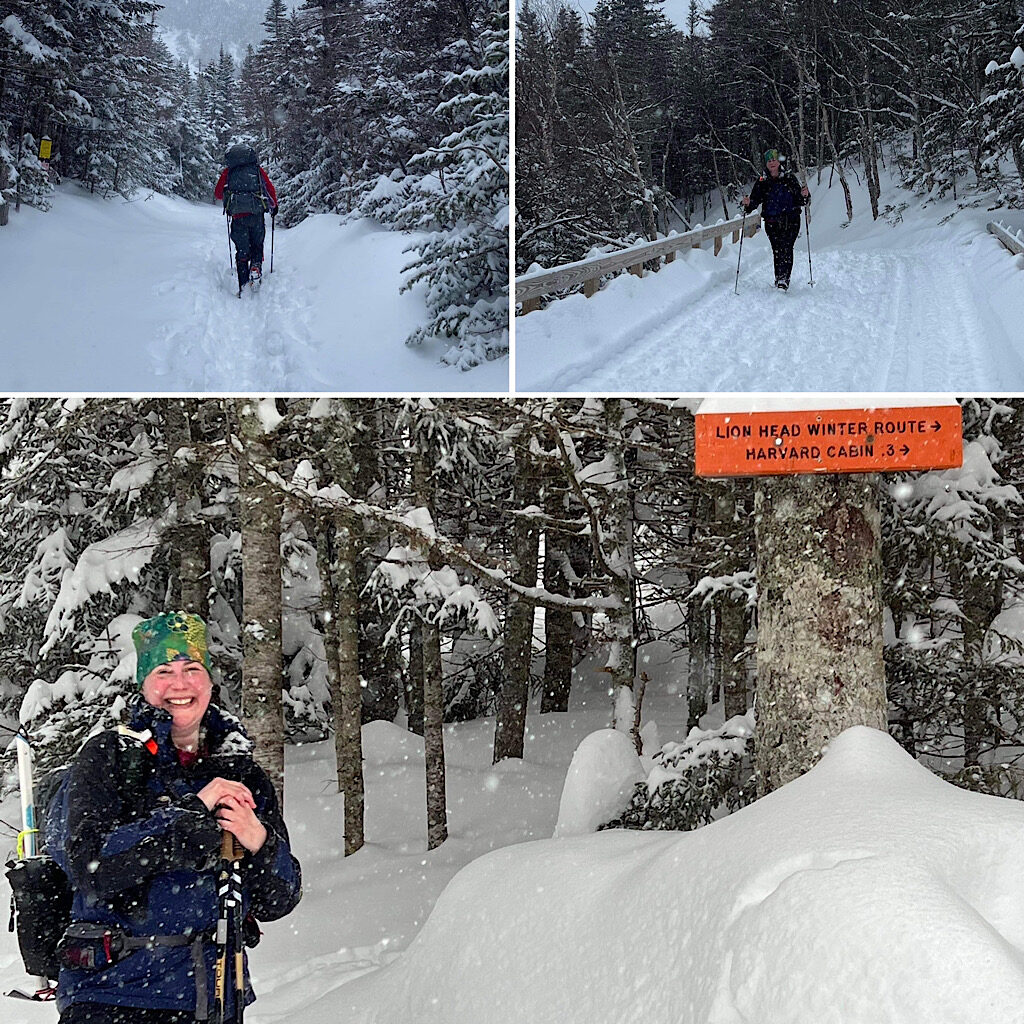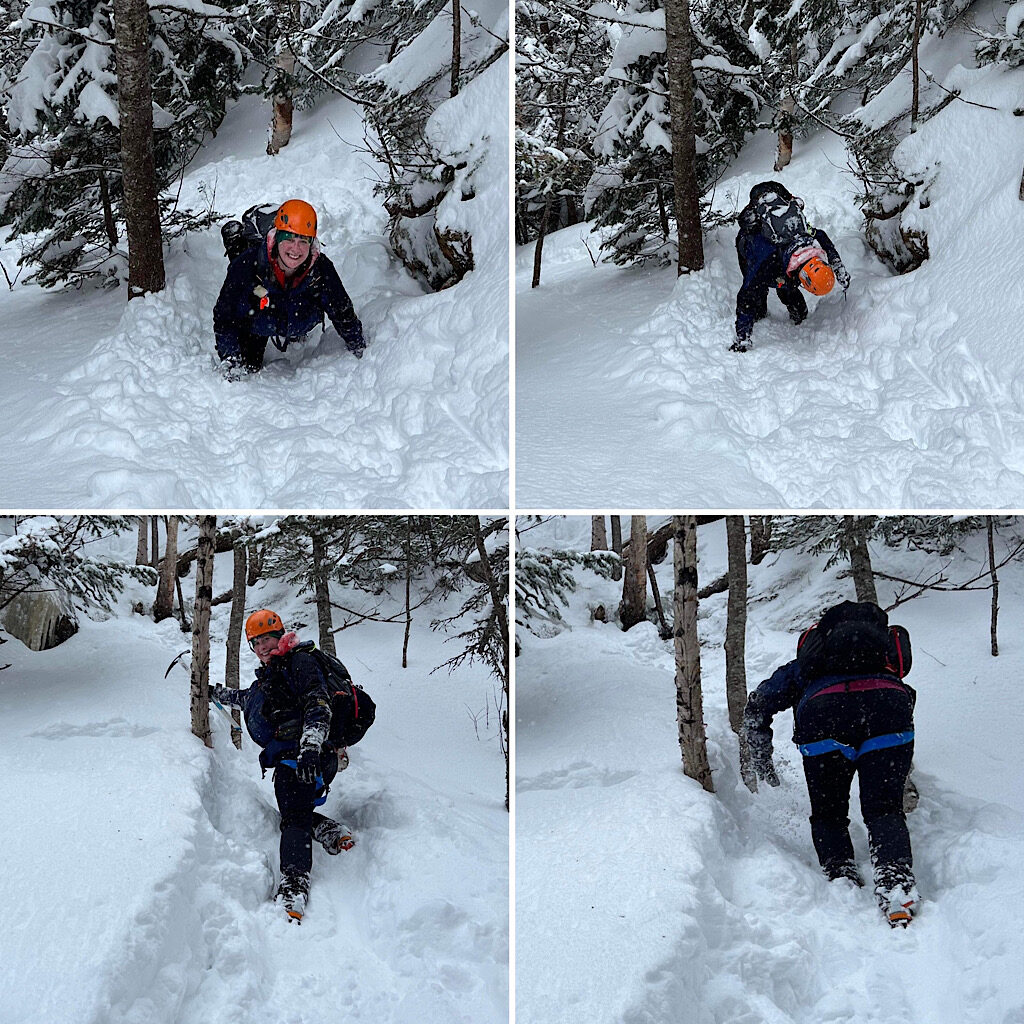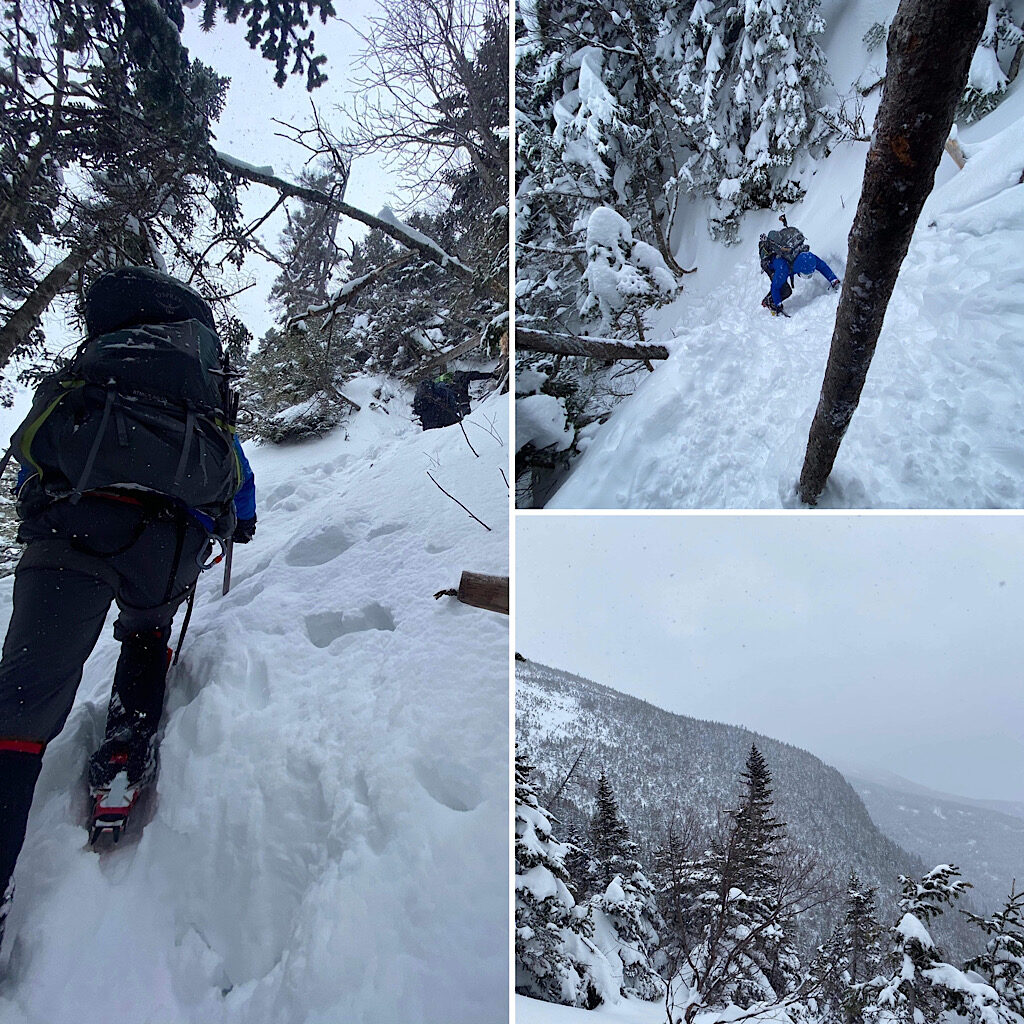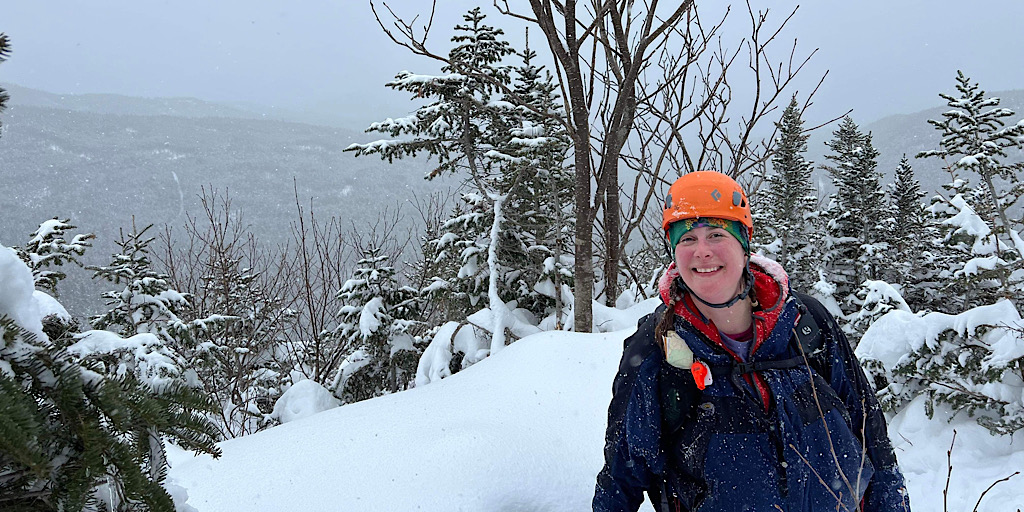 Fine lead, Brian, and to our guest, congratulations on taking on the steeps and making it a great day!