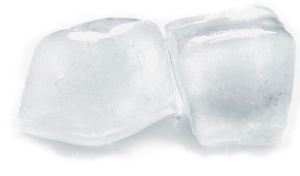 Just over a month ago a returning guest came to us wanting to have Redline Guide Mike Maciel show her how to manage oneself in some "spicy" terrain. Mike chose a King Ravine, Chemin Des'Dames, Airline Loop and they ended up having a great day. Having lived to tell her tale, she came back to us, this time looking for some icy early season training — pre-prep for a two day training and climb of Mt Washington.
Mike took a few photos of this half day ad hoc training event and for reasons both of logistics and steep and icy terrain access, they selected Cannon. They weren't seeking the summit, covering the needed content along the way. Mike took some photos and also penned a trip summary, both featured below:
Our returning guest was looking for some practice on icy stuff. Footwork. Safety. Techniques. So we went to Cannon for a half day hiking adventure on Franconia Notch's premier shoulder-season ice ball. As expected, the Kinsman Ridge Trail did not disappoint.

Our guest is signed up for a two day mountaineering trip on Mt Washington in January so I gave her an overview of some of the different mountaineering steps/techniques. Even if we were only practicing in microspikes, the varied methods will hopefully have her at the front of the class on training day.

We made our way up to the outlook, had some hot tea, and carefully worked our way back down. No summits today, but that wasn't the point. Our guest did a great job and everyone managed to stay upright the entire time. For the condition this trail was in, that's a win for the day. —Mike Maciel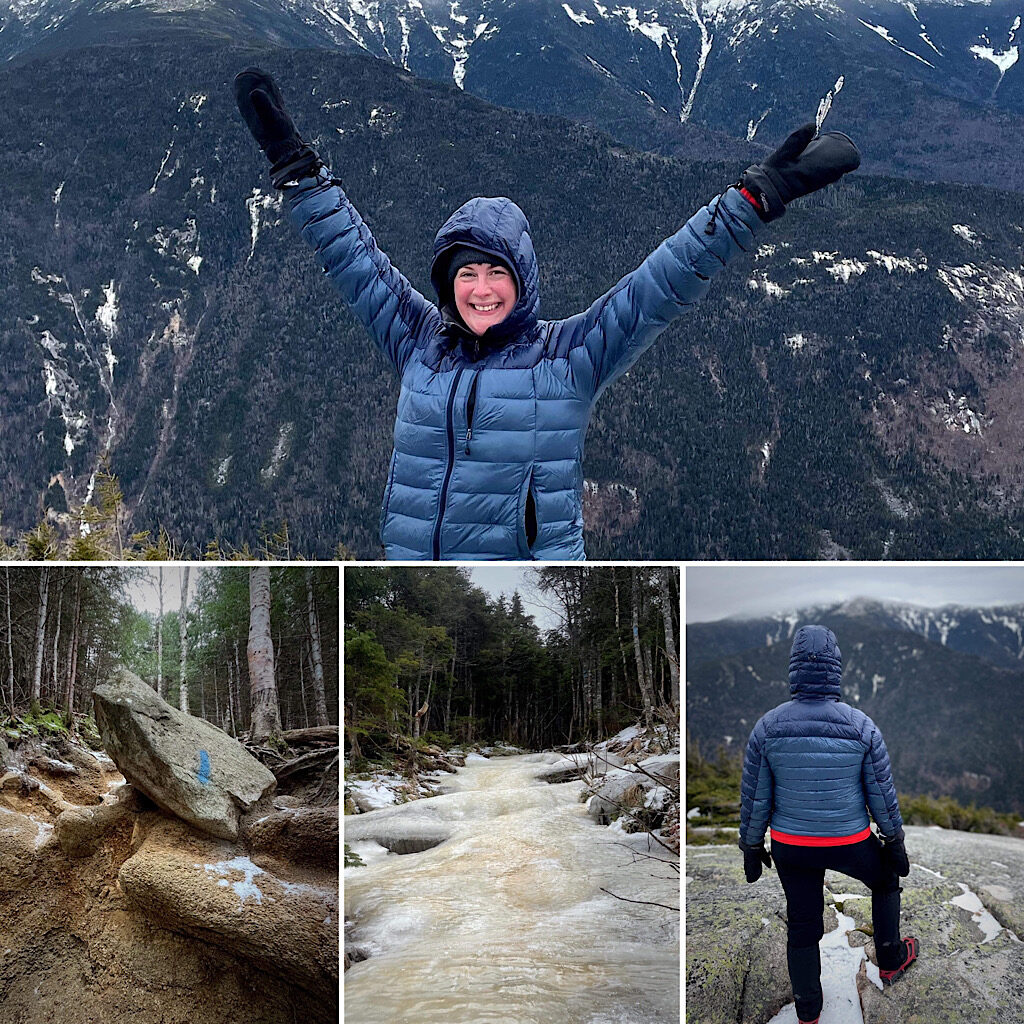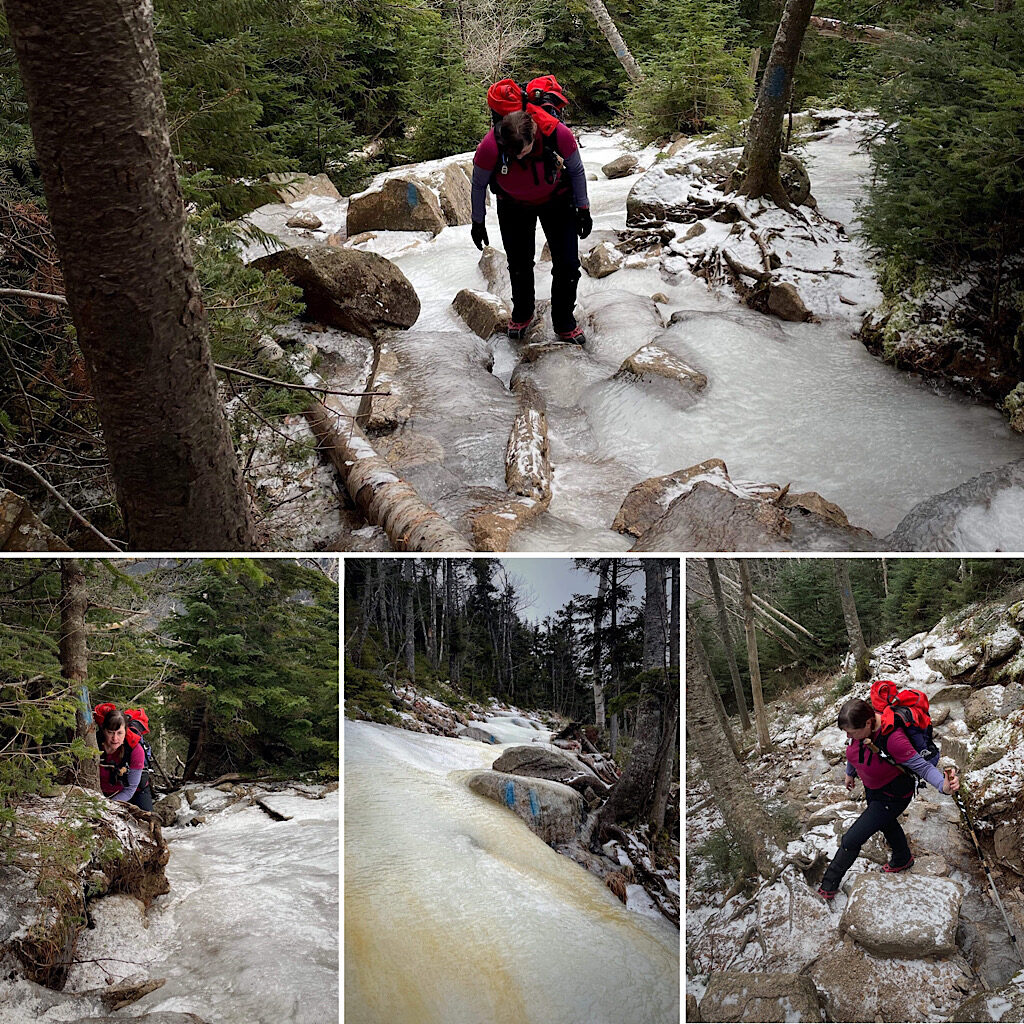 Cheers to positive experiences. Well led, well mastered. Thanks for adventuring with Redline Guiding!