Another duo came to us looking for adventure, coming from the AMC's Worcester Chapter. Specifically a Mt Washington flavored adventure. It's but one of the many adventures that we dish out regularly, and it's often requested. If you're wondering why people would ask for that mountain, well, it's the tallest mountain in the Northeast, offering rugged trails, lots of elevation gain, and some of the last alpine there is in our region — an unofficial wilderness, if you ask us. Not to mention the crazy weather up there. Some come just for that aspect alone.
These hikers, however, were not the nasty-weather-requested kind. These hikers also took note of recent Mt Washington avalanche mentions in the news — the medium apparently working in raising awareness and concern. This pair wanted their hike to be uneventful in these regards. If blown over, it needed to be from the views. (Spoiler alert: it was.) We were able to assure them explaining how the dangers may be minimized by selecting certain routes. We explained the concern was legitimate — they even got to see evidence of one small collapse high up on the waterway that feeds the Ammonoosuc River — and we appreciated their concern, but we knew we could minimize their exposure to danger.
The team was in good hands. They had their wish in terms of danger avoidance and as well as for getting some stunning views as Redline Guide Phoebe Seltzer took them up on a great day for! And you don't have to take our word for it. She also supplied some photographic evidence.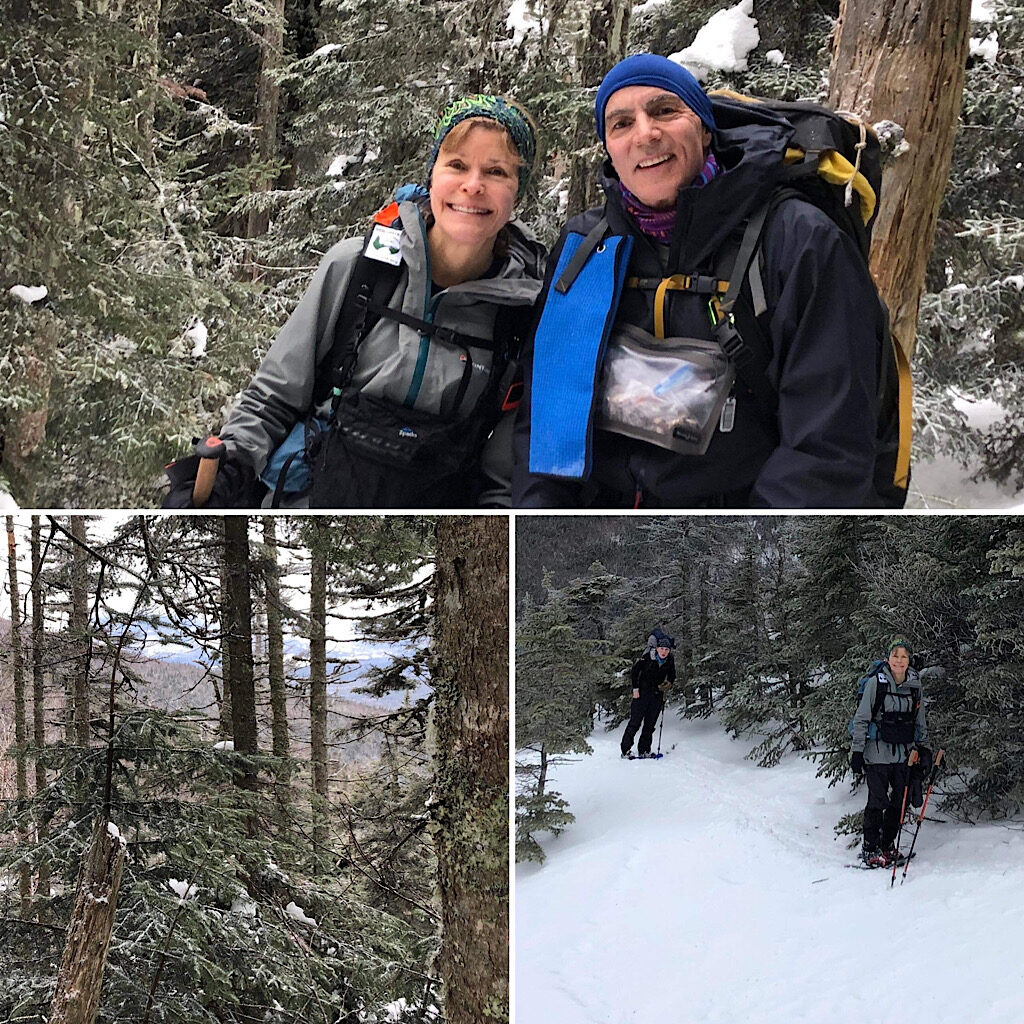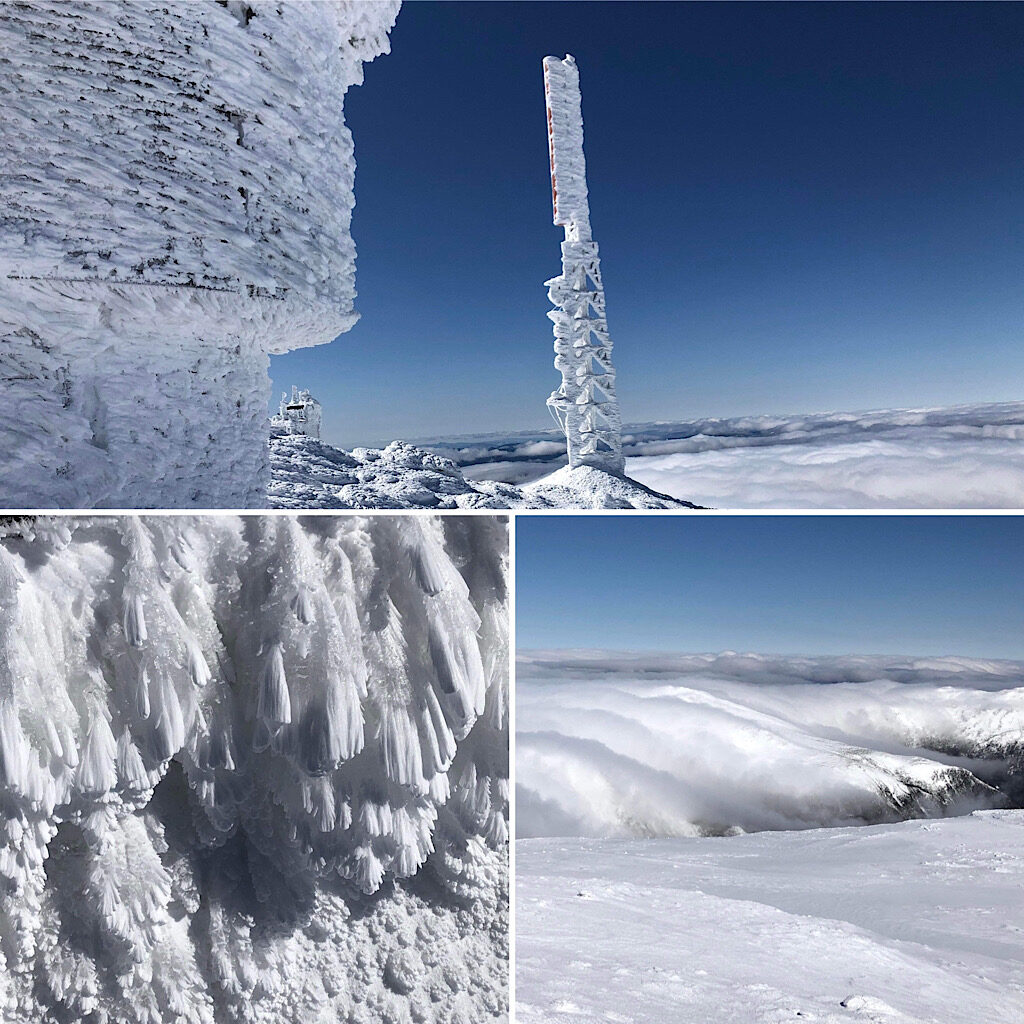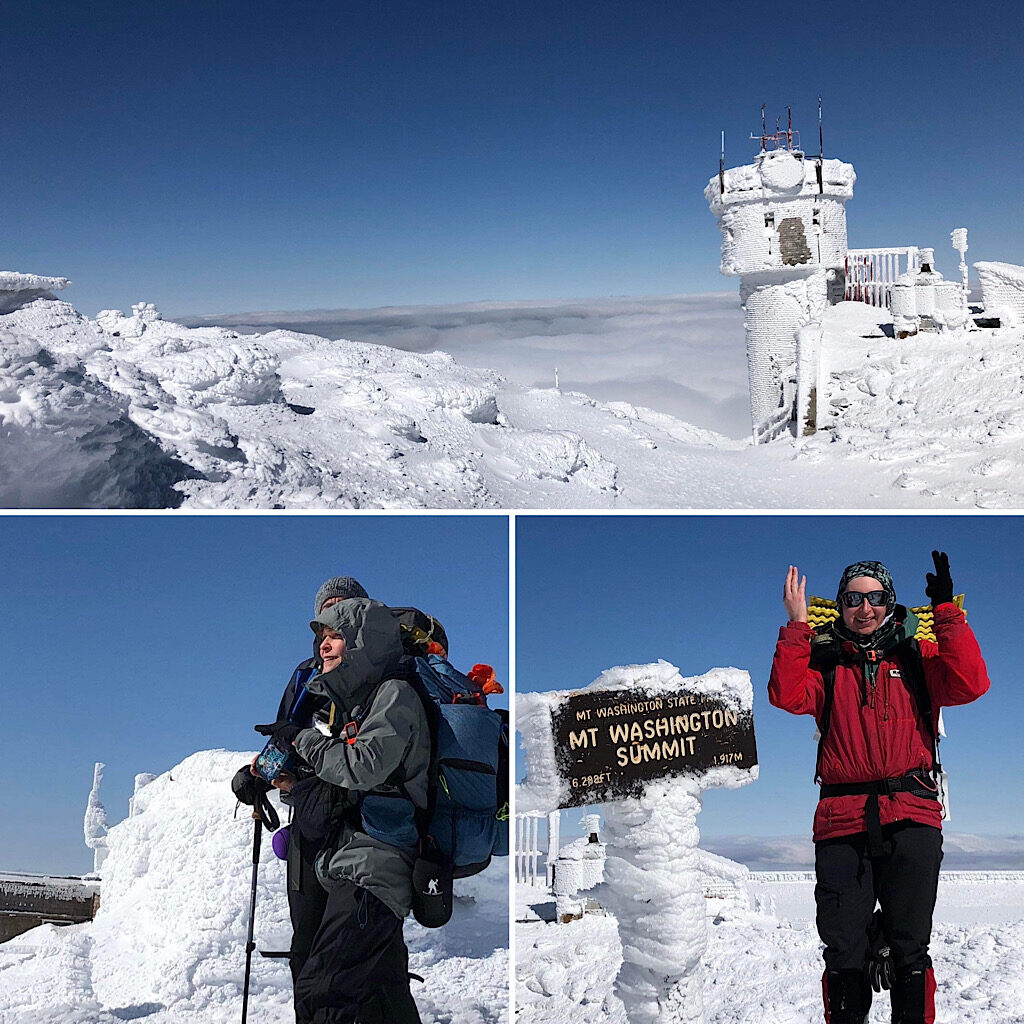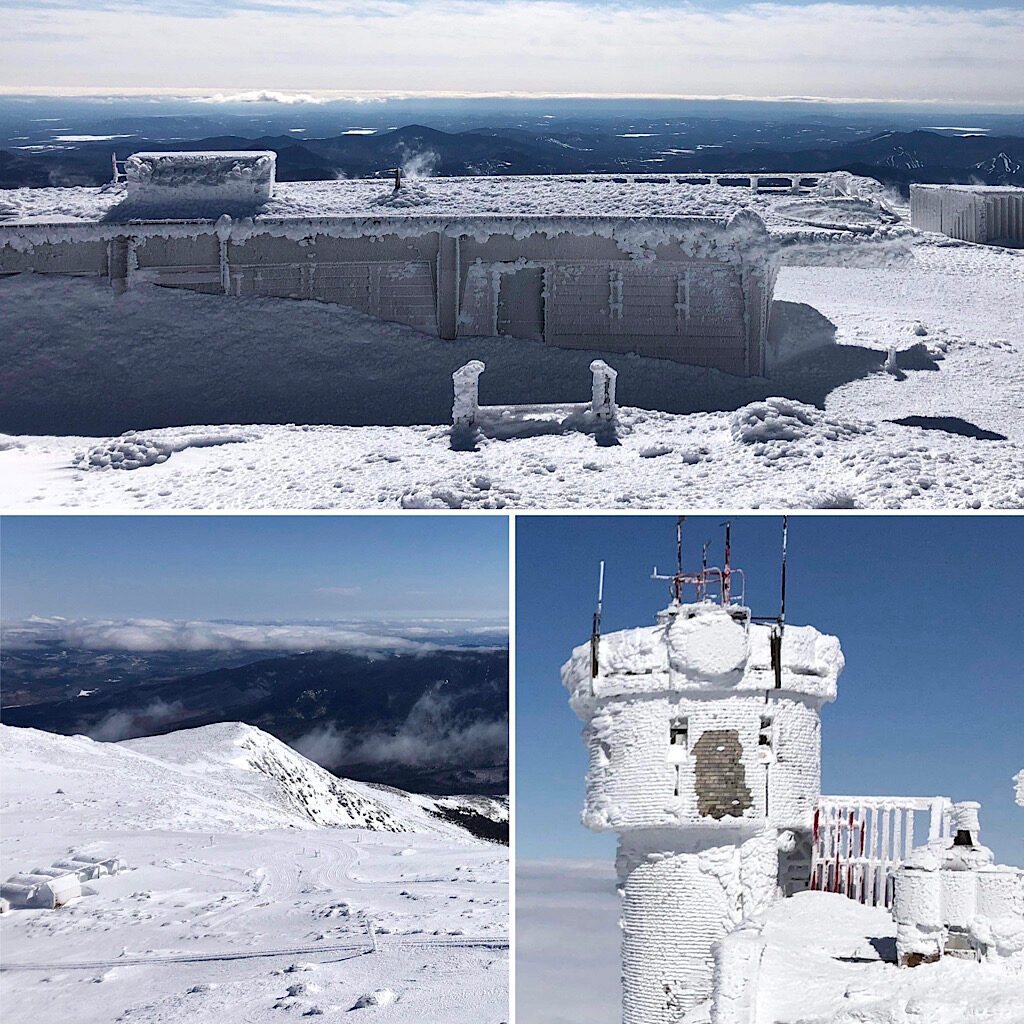 Great job all, and to our guests, thanks for adventuring safe with Redline Guiding!