We took out a group for a mellow backpack, the adventure led by Redline Guide Arlette Laan. Our guests wanted to revel in fall foliage while testing their gear in colder temperatures. Mid-October was chosen and what a great choice it was. Arlette decided on taking the team into the Wild River Wilderness offering a very remote experience. A scenic 2.3 mile hike to the Blue Brook Tentsite offered along the way a pretty gorge and a powerful cascade swelled with the past rains. They needed to ford a waterway which for some was a bit intimidating. Arlette demonstrated proper fording techniques and coached them across. On scene, it should be noted, were our friends over at NHPBS's Windows to the Wild. They interviewed Arlette at the start and one crew member followed along to the tentsite shooting tons of footage along the way. We've been fortunate enough to appear on the fine show three times prior (links below).
The team set up camp at the Blue Brook Tentsite, ate lunch, and continued with lightened packs to Rim Junction for a view. It was stunning, we were told. Fall foliage and the Basin down below. It's a great area. They made way to Mt Meader but it proved a bit challenging with the mucky trail and slick rock slabs so they turned around. They had enough. They were back at the tentsite for dinner and a nice evening.
An owl hooted loudly once all had settled in for the night, the stars shimmering brightly against a black velvet sky above.
The next day the team hiked out on the Black Angel Trail. A bit of a steep climb with water everywhere but then a nice downhill and a lovely stroll along the Wild River back to the cars.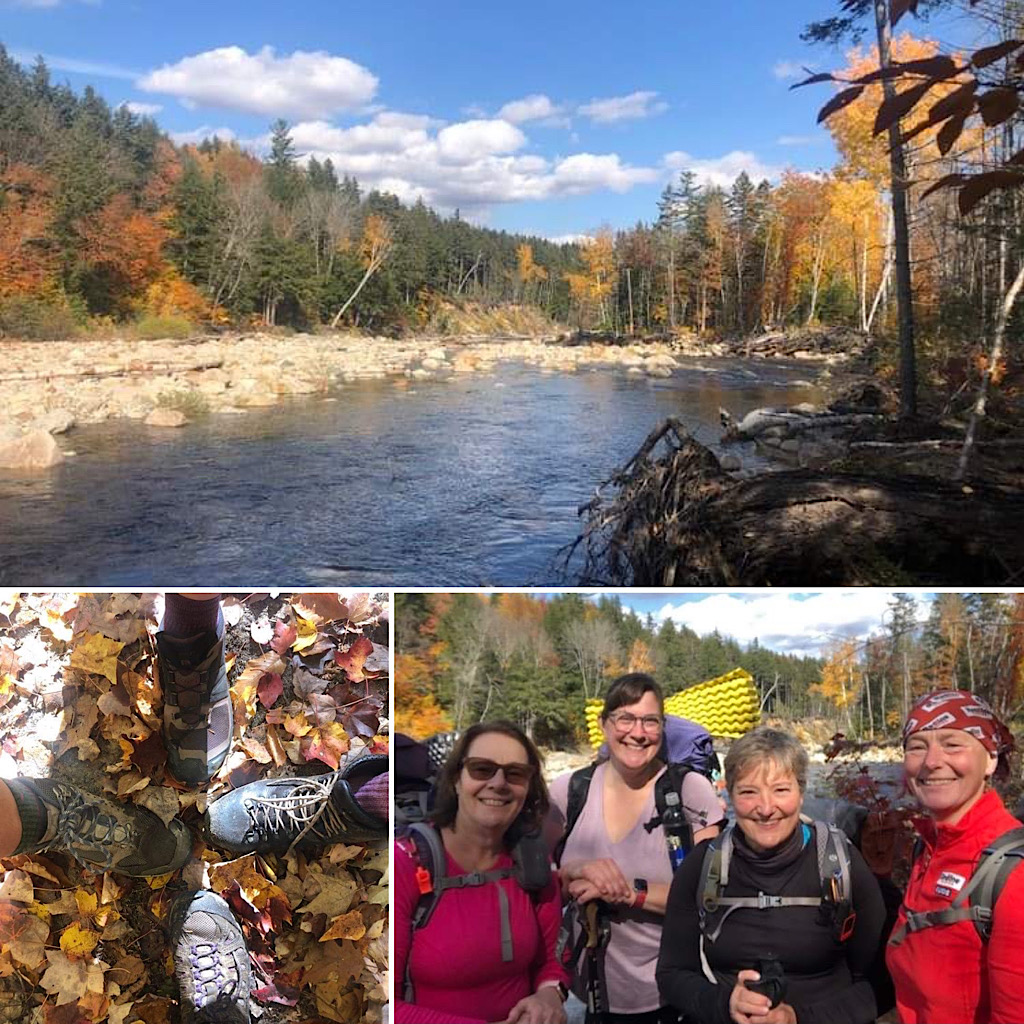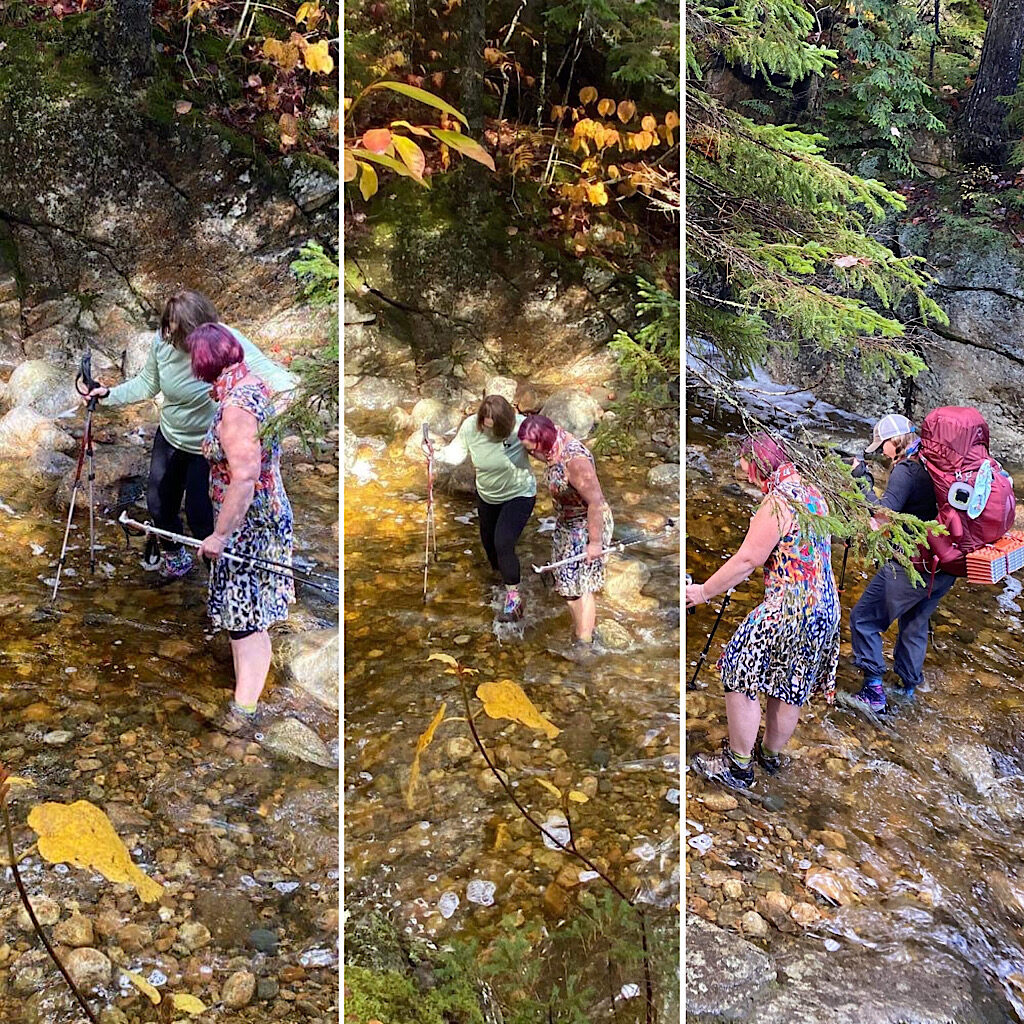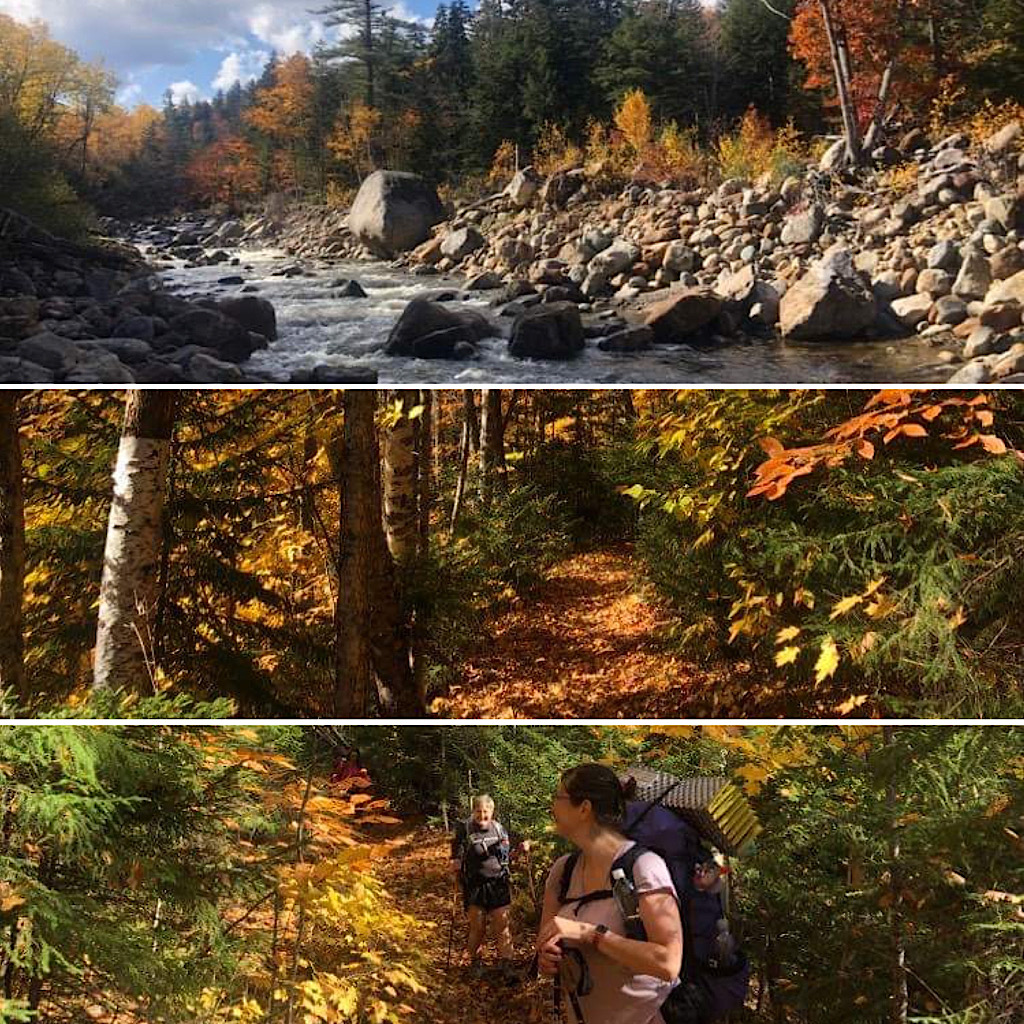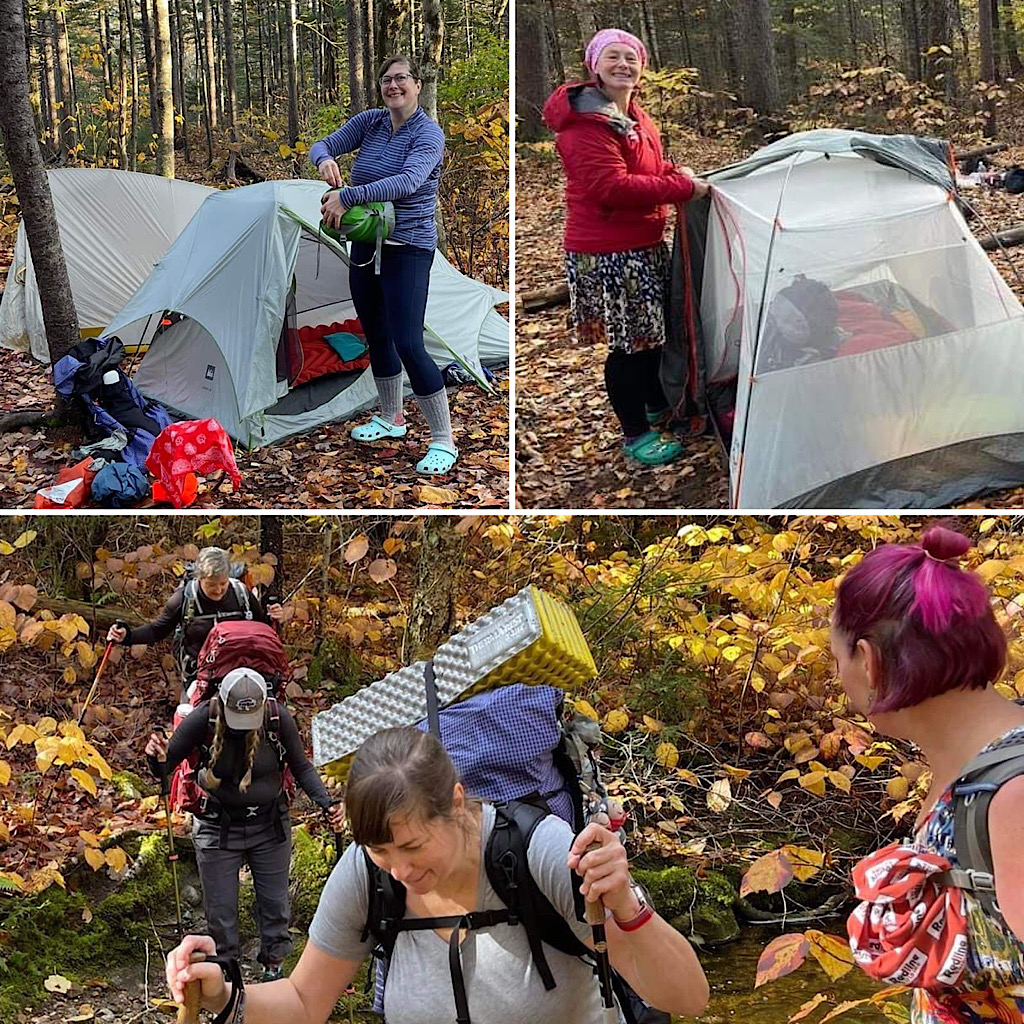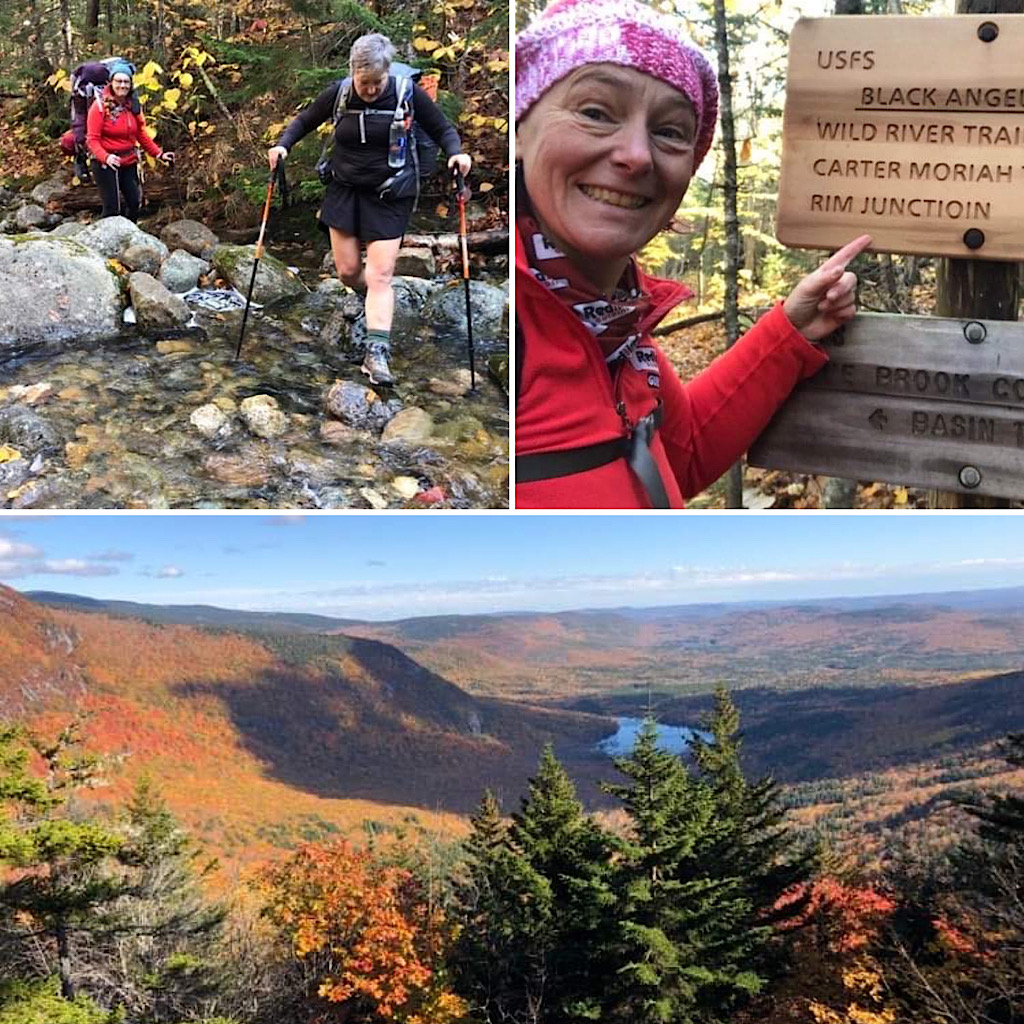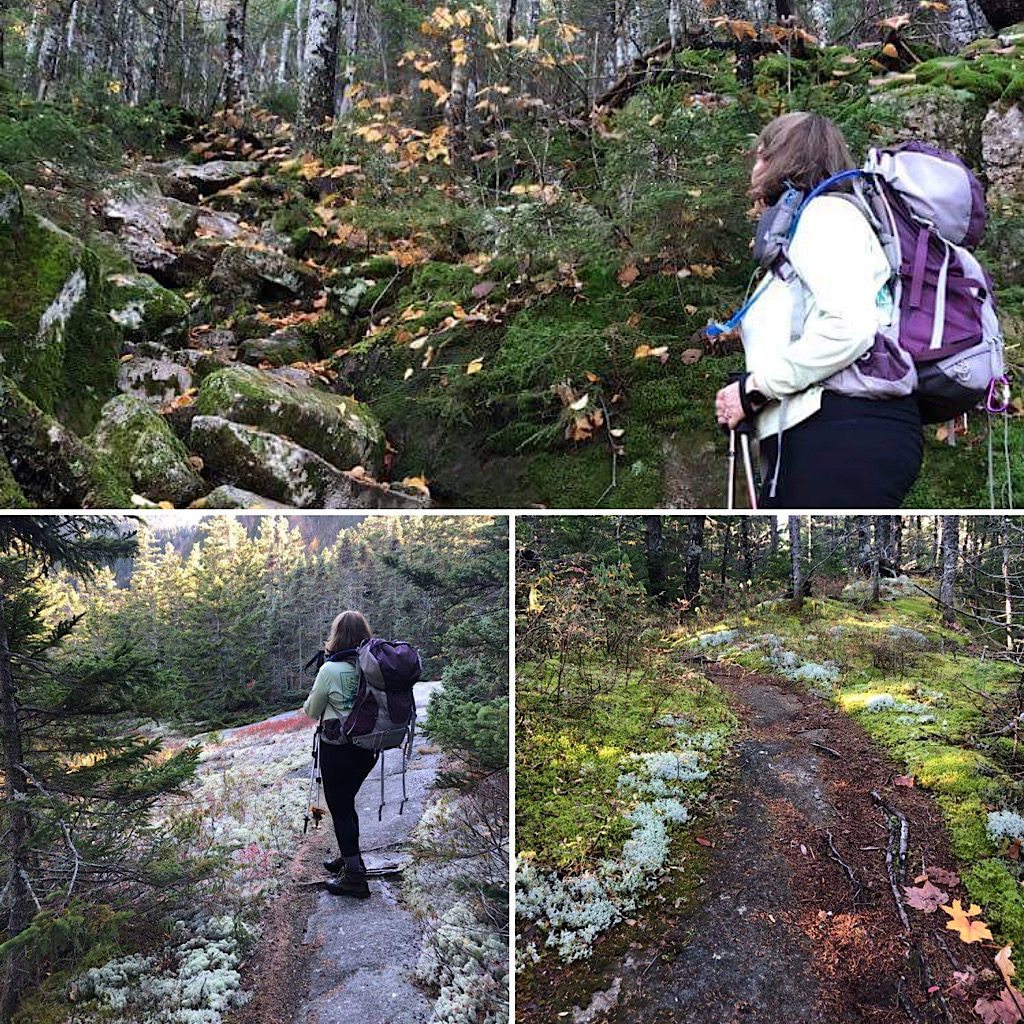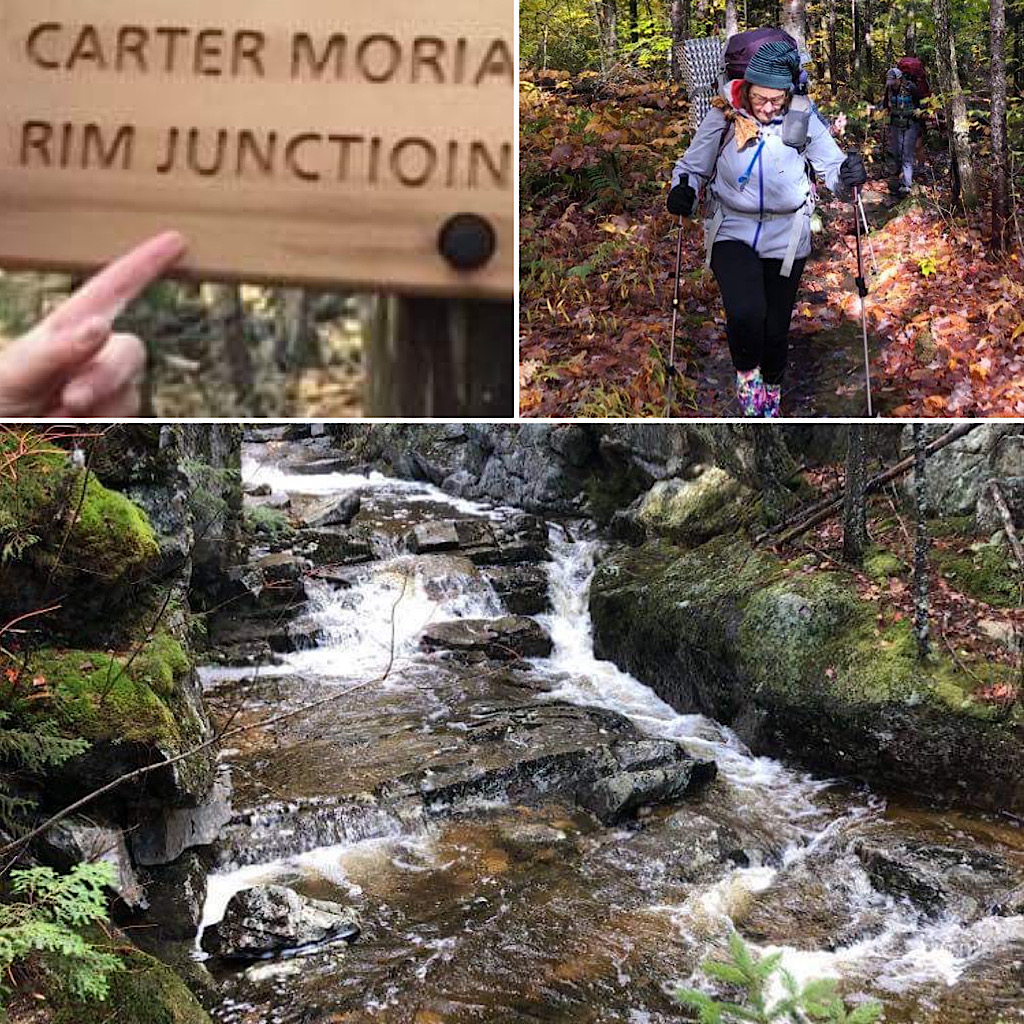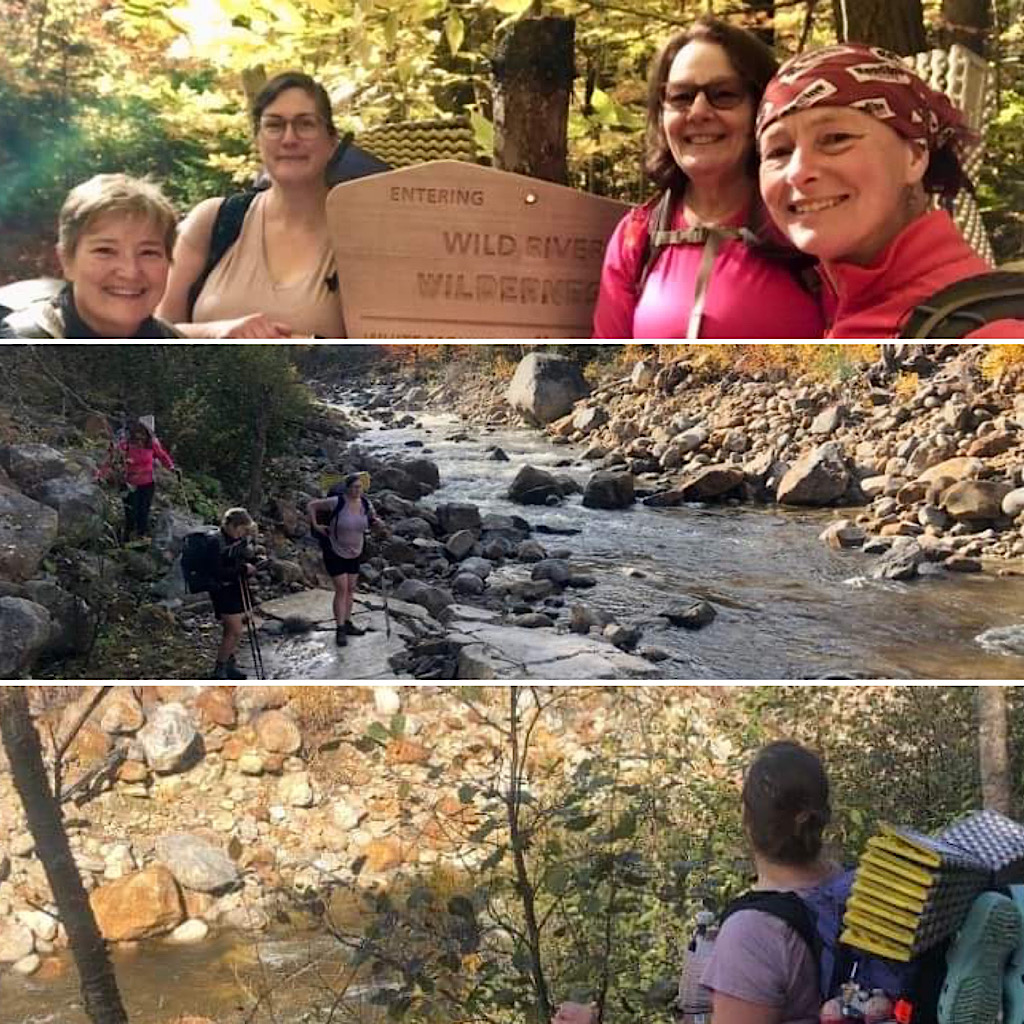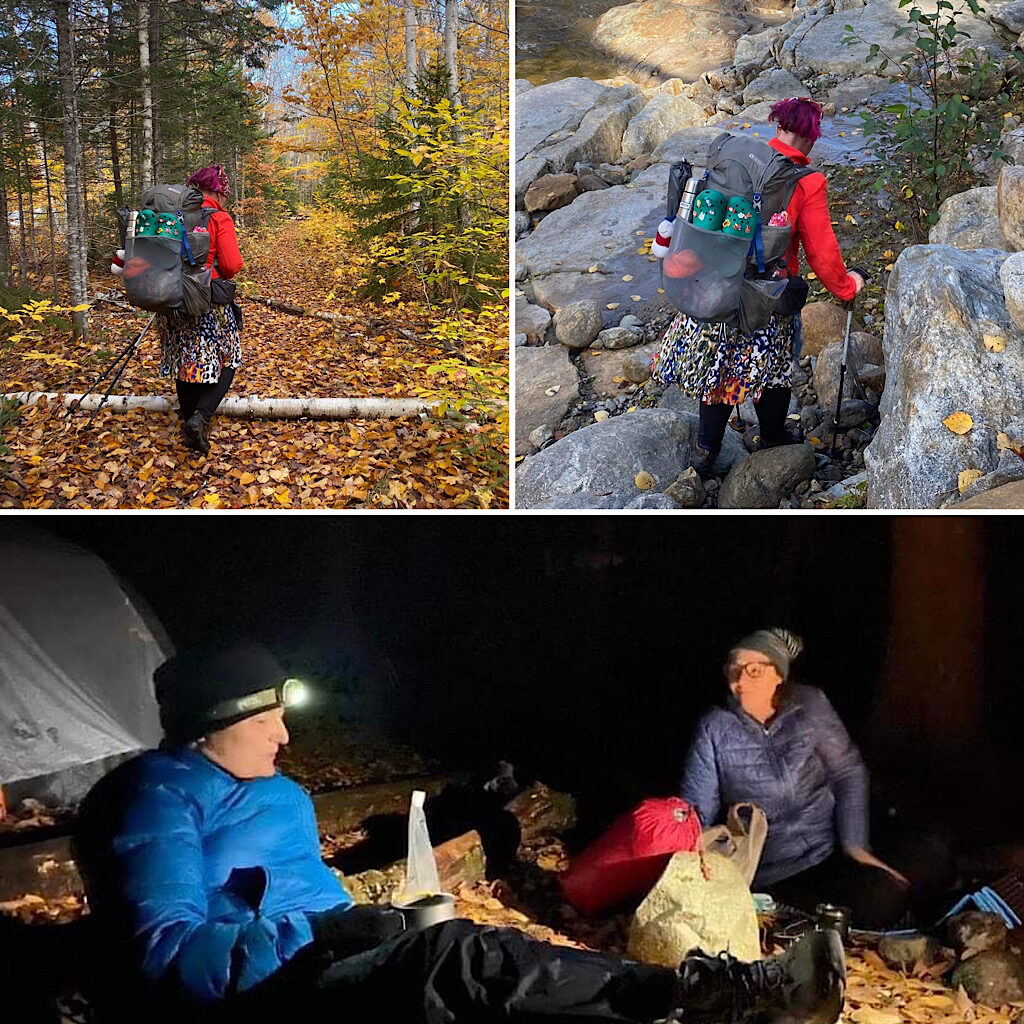 Great lead, Arlette and to our guests, thanks for adventuring with Redline Guiding!

Previously on Windows to the Wild…