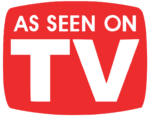 The producers of PBS's Windows to the Wild with Willem Lange reached out many months ago asking if we wanted to help them with a segment about a mountain top wedding. First they wanted to know if we knew of a bride and groom scheduled for a summit wedding who might be willing to share their day with literally anyone and everyone tuning into the program.
We reached out to the bride and groom of our next scheduled mountain top ceremony, but while they thought it was exceptionally cool, instead opted for privacy and intimacy. We totally understand. Next on the list was well-know duo from the White Mountain hiking community — a couple now known as John and Jen Clark — who booked with us a Mt Washington wedding. They were all for it!
So, to make a long story short, please sit back, relax, and enjoy the resulting video:
We would like to thank John and Jen for allowing this to happen and for the honor of officiating their wedding. We would like to also thank the show's producers and the many others responsible for putting it all together. It's a lovely piece.