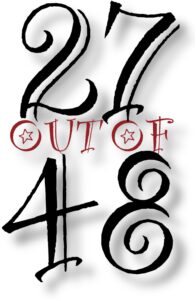 We could re-tell this story of trial and triumph supplied with such telling information, but we're instead going to let Redline Guide Mike Maciel convey his information directly to you. His narrative will be followed by a few photos that he took of their trip.
A many time returning seasonal guest has come back for another winter season as she works towards her 48 4000-footers.

After a stressful drive up in less-than-stellar conditions, the team decided to switch from a Fliberty (Flume and Liberty) Loop, to instead cleaning up an old loose end by bagging the 4285′ Mt Willey.

There are no easy days in the White Mountains, but we all know sometimes it's just not your day. Today was one of those days for our guest from the minute she left her house. A battle. The days when you hit the gas but there's nothing there. When every step feels like you have weights on your feet.

These can also be some of the most fulfilling days. When you think you can't, but then prove that you can.

She stuck with it, and now has number 27 of 48 to show for it. Well done. —Mike
Great work team, and to our guest who dug deep for this, you done good. Thanks for adventuring with us!