We all get by with a little help from our friends. Giving this help is something we've done and will keep doing here at Redline Guiding. Call it companion hiking, or whatever, it seems a number of people appreciate this type of service. We've done it a few times recently, most notably on New England Hundred Highest peaks since many lack actual trails. In other cases, we were helpful on more technical trails or on big traverses. Even on long, remote overnights. Speaking of helping out on long overnights, a handful of times we provided help to Appalachian Trail (AT) thru-hikers and section hikers. In this post, helping out 71-year-old returning section hiker "Bear Repellent" is what was on tap. This last week we took her out on three trips, two overnights and a day hike. These were all led by Redline Guide Ryan Mcguire.
The first overnight trip was to cover the missing bits of the Carter-Moriah Range from Rattle River Trailhead to Zeta Pass with a stay at the Imp Campsite. Next up after a "zero day" was the northern end of the Presidential Range. To begin they rode the shuttle to the summit of Mt Washington. This would position our team for success probably making it all the way over to the Madison Spring hut by dinner. They did. After staying the night they continued on the AT as far as Old Jackson Road. That section was complete. Unfortunately due to high winds, our team had to skirt Mt Madison on the Parapet Trail. Bear Repellent may have to come back to finish Osgood Trail over Mt Madison. The following day Ryan led our guest on a day hike covering a chunk of the lovely Ethan Pond Trail.
Photos from trip one…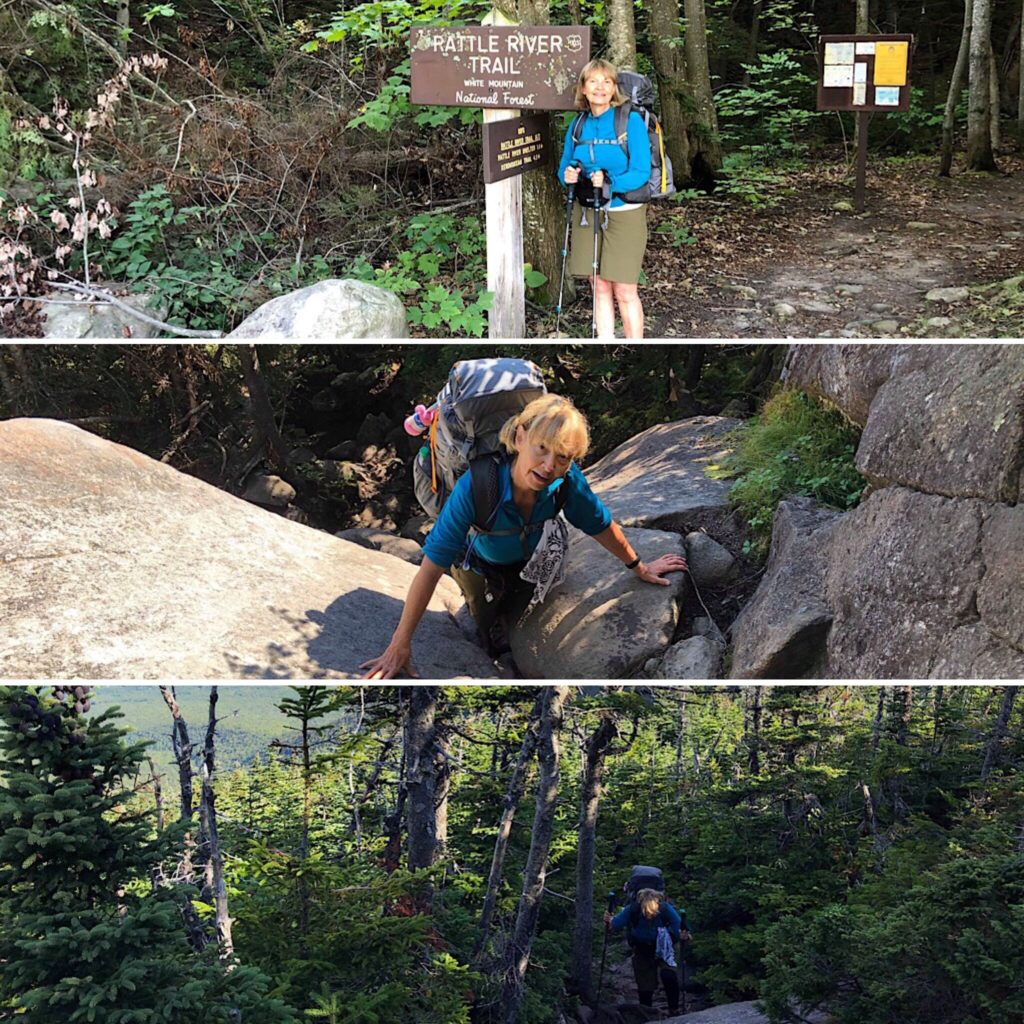 More photos from trip one…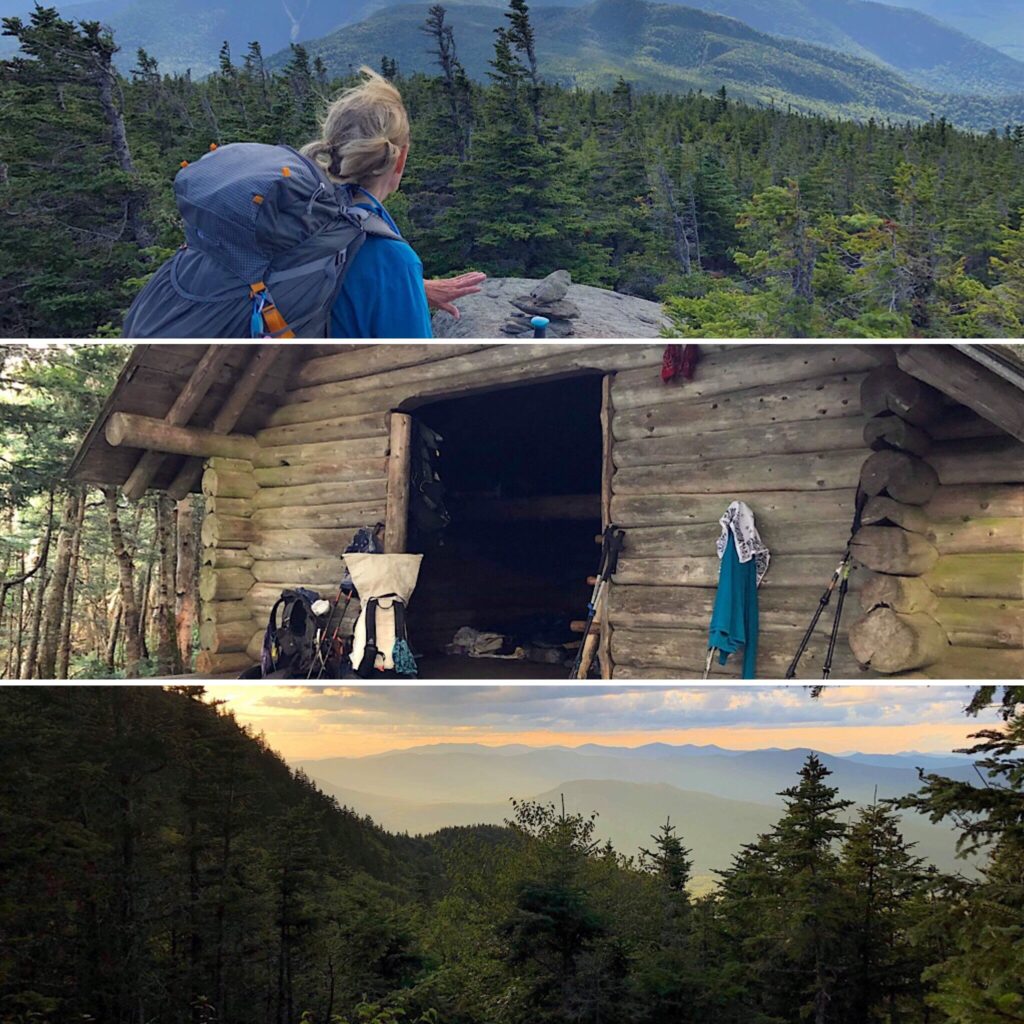 Photos from trip two…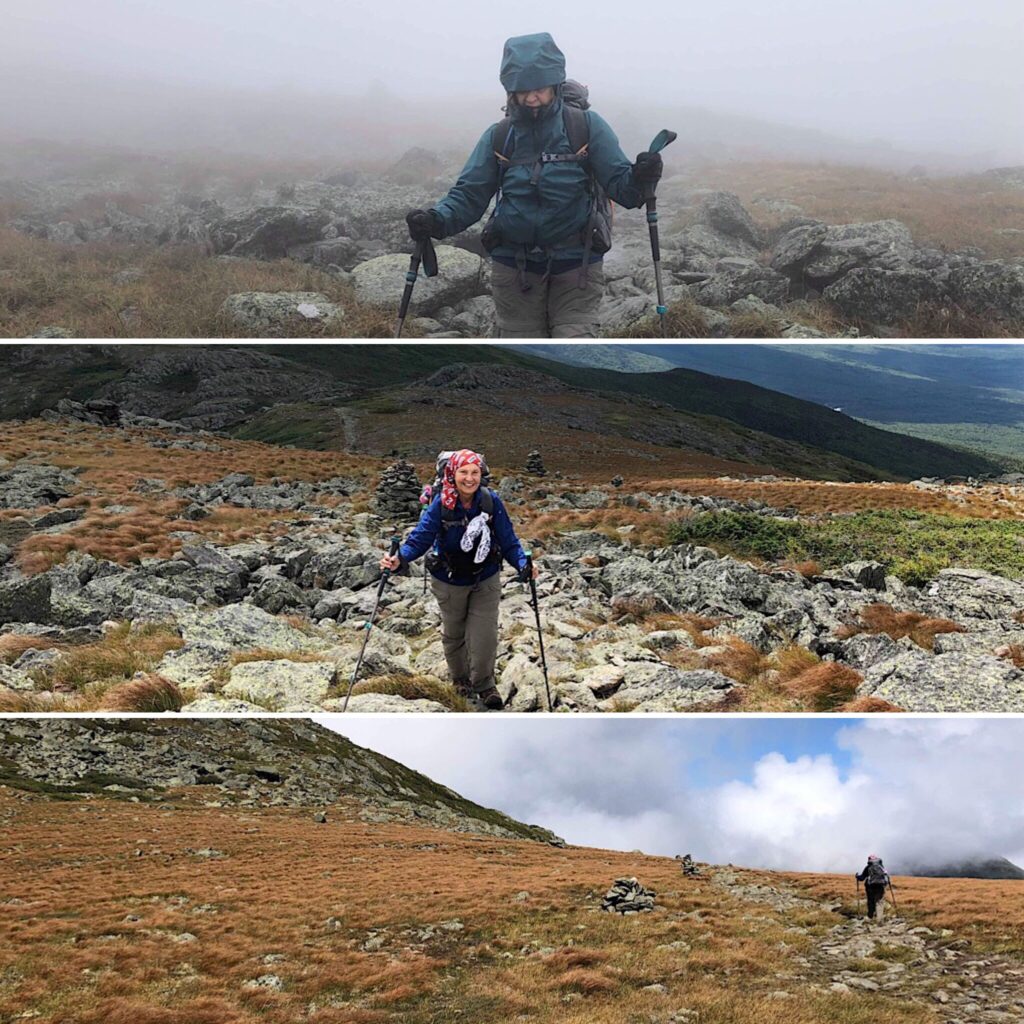 More photos from trip two…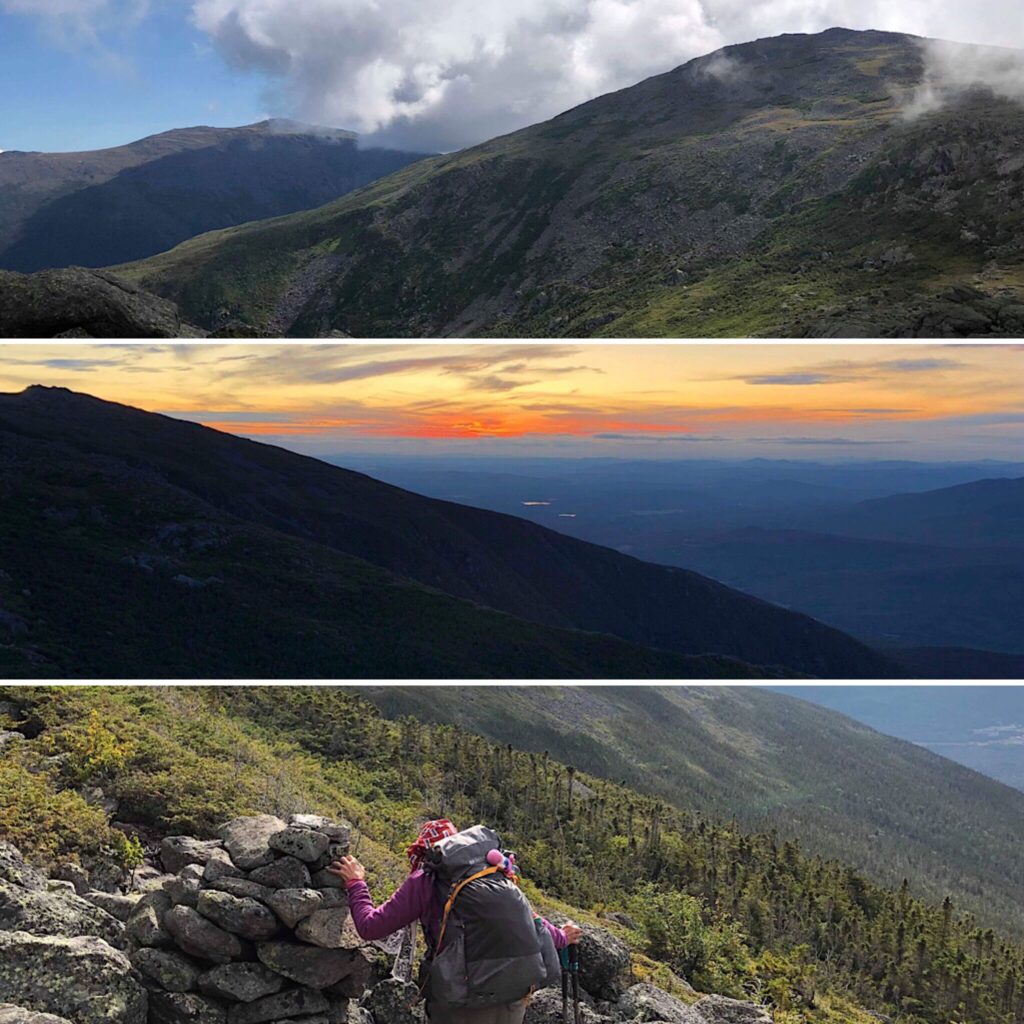 A photo from trip three…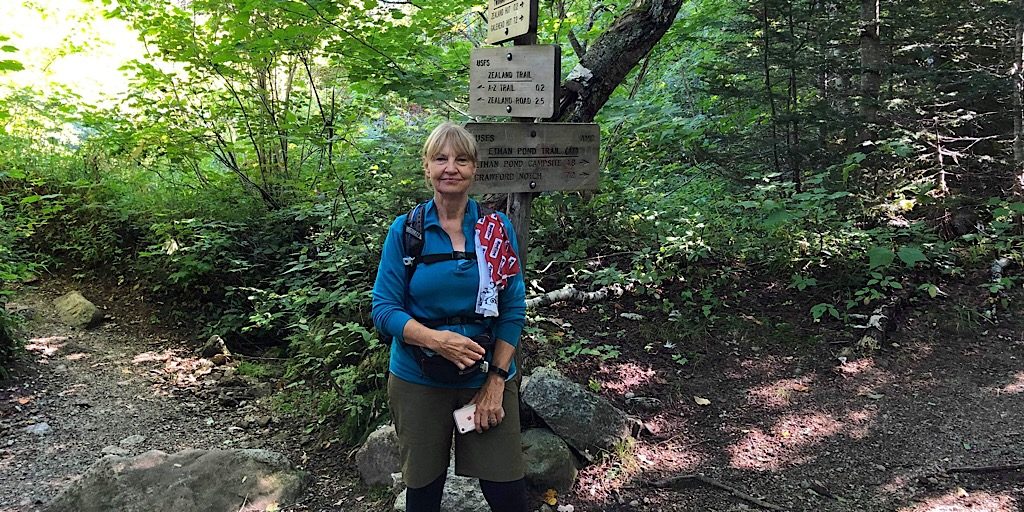 Good lead, Ryan! And Bear Repellent… you've got this! Well done! Thanks for choosing Redline Guiding.