The title is in reference to the weather up there. And by "up there" we mean the Northern Presidentials. "Pretty Wild" are the first words we got back from Redline Guide Dominic Torro upon completion of his two-mountain lead. Our guest was looking for a solid hike, something on the tougher side. We thought Adams and Madison was a pretty good call. Those are tough even on a good day. Throw in a 2-3″ thick rime formation on the rocks — definitely requiring spikes — and chilling winds blasting them out of the northwest, it was… well, pretty wild.
The team took on Adams via Airline Trail up then Dominic decided to drop down Star Lake Trail to have a shield to the winds. This option presents its own challenges, especially dropping in at first, but once in calmer conditions, the sense of urgency subsides. The team was able to better negotiate the terrain. Dominic reported that Mt Madison via Osgood was less exciting. Windy, still, but uneventful. Nothing wrong with that. We like uneventful. Both being a bit later in the day and Madison being a lower elevation, 5363′ vs. 5797′ for Adams, all helped them finish.
Dominic told us it was like fall turning into winter in a single day. Check out these photos!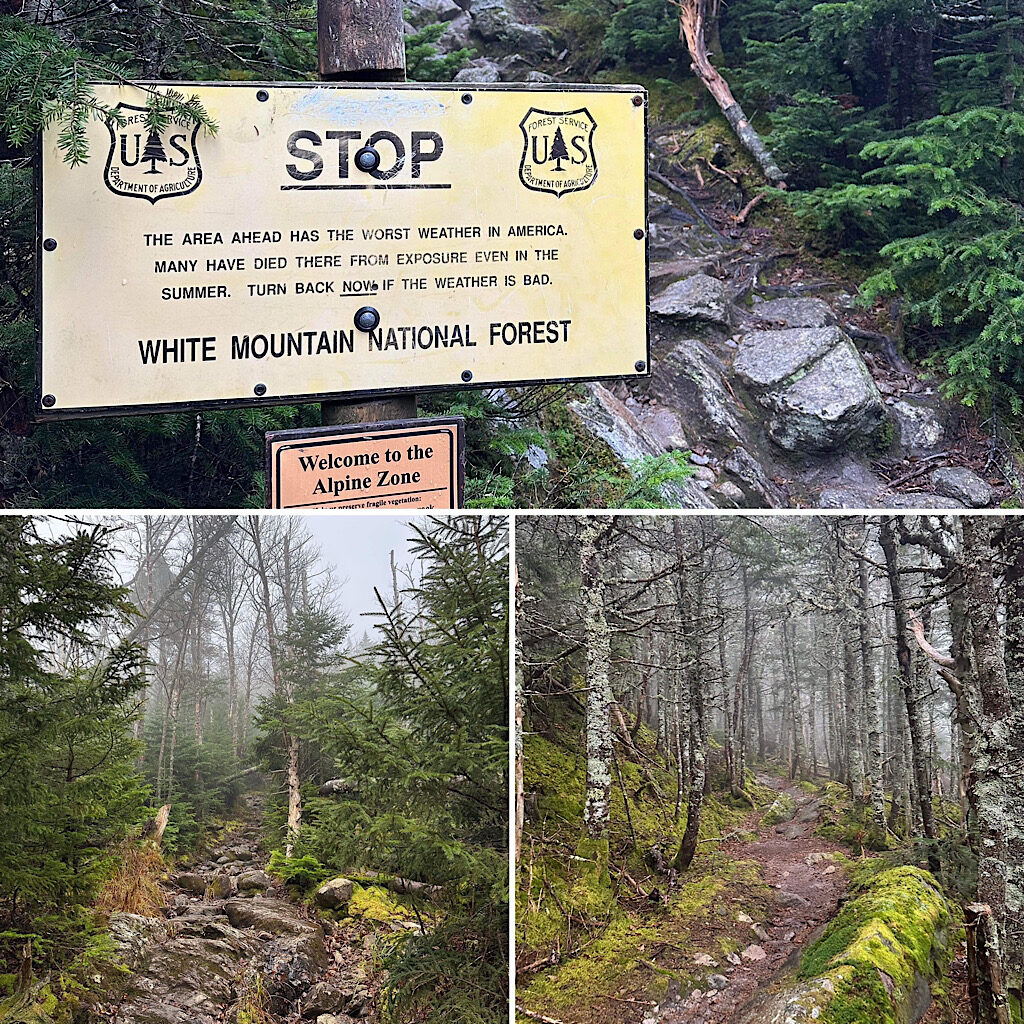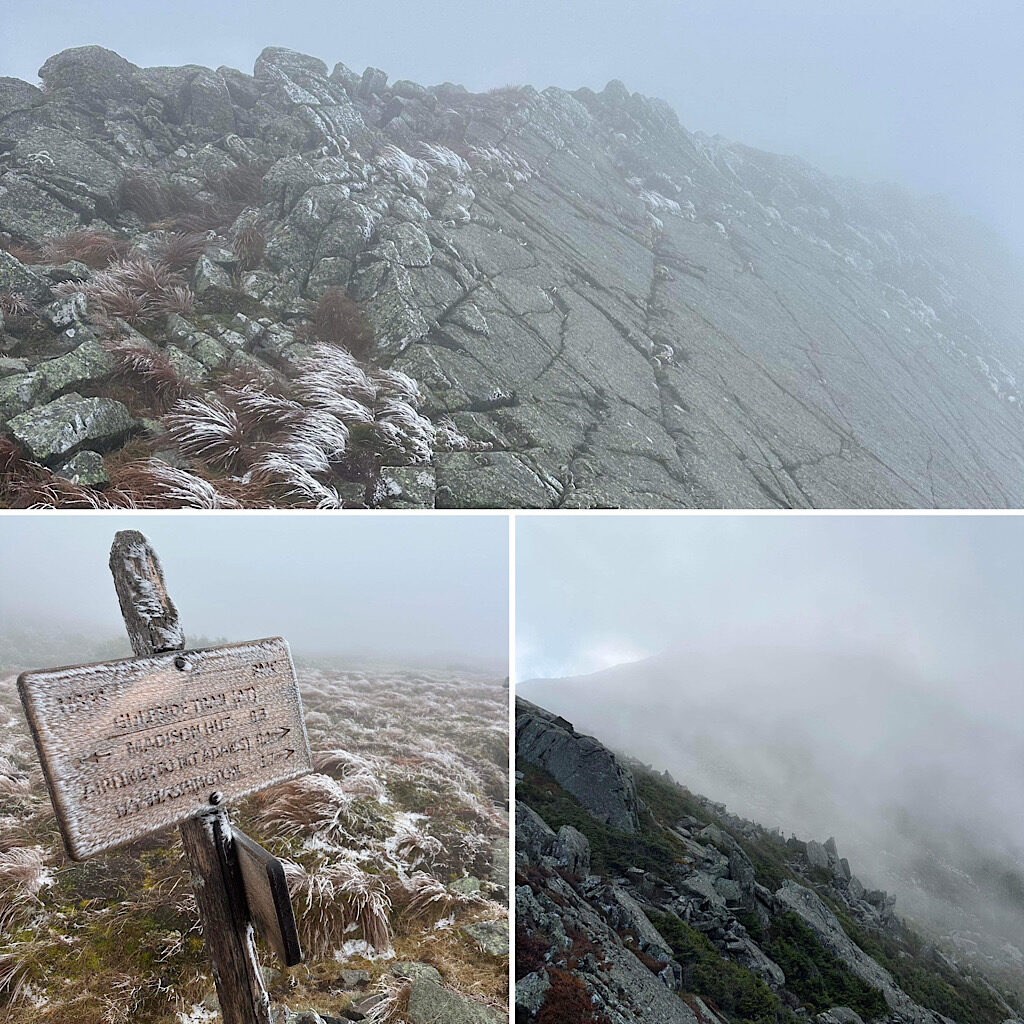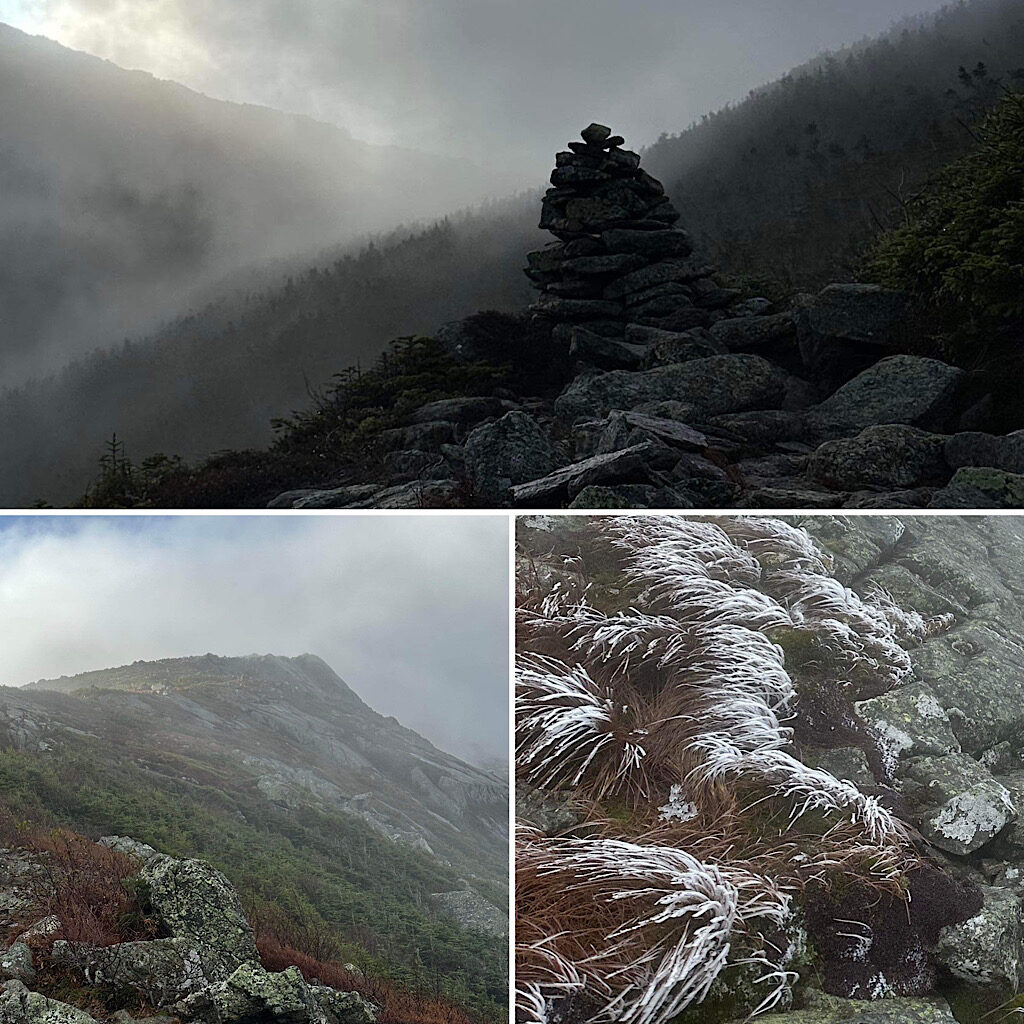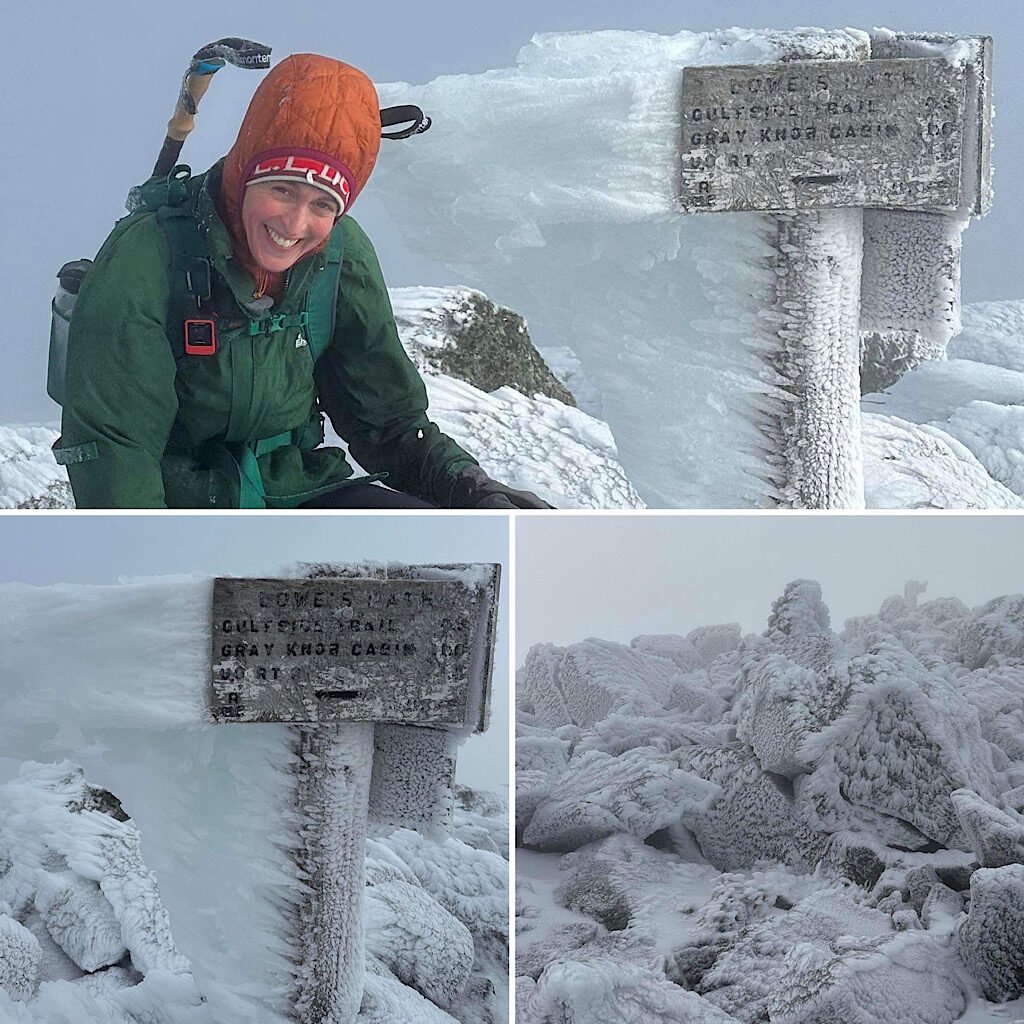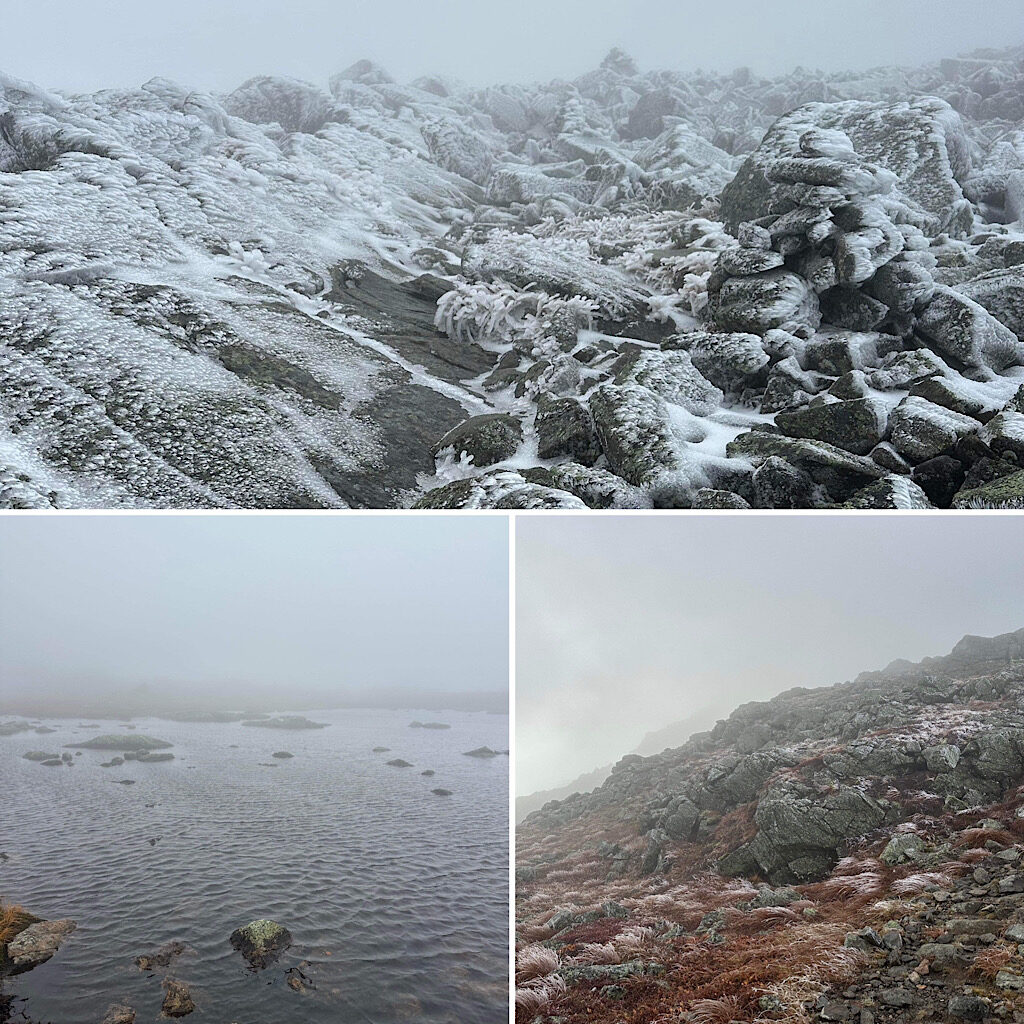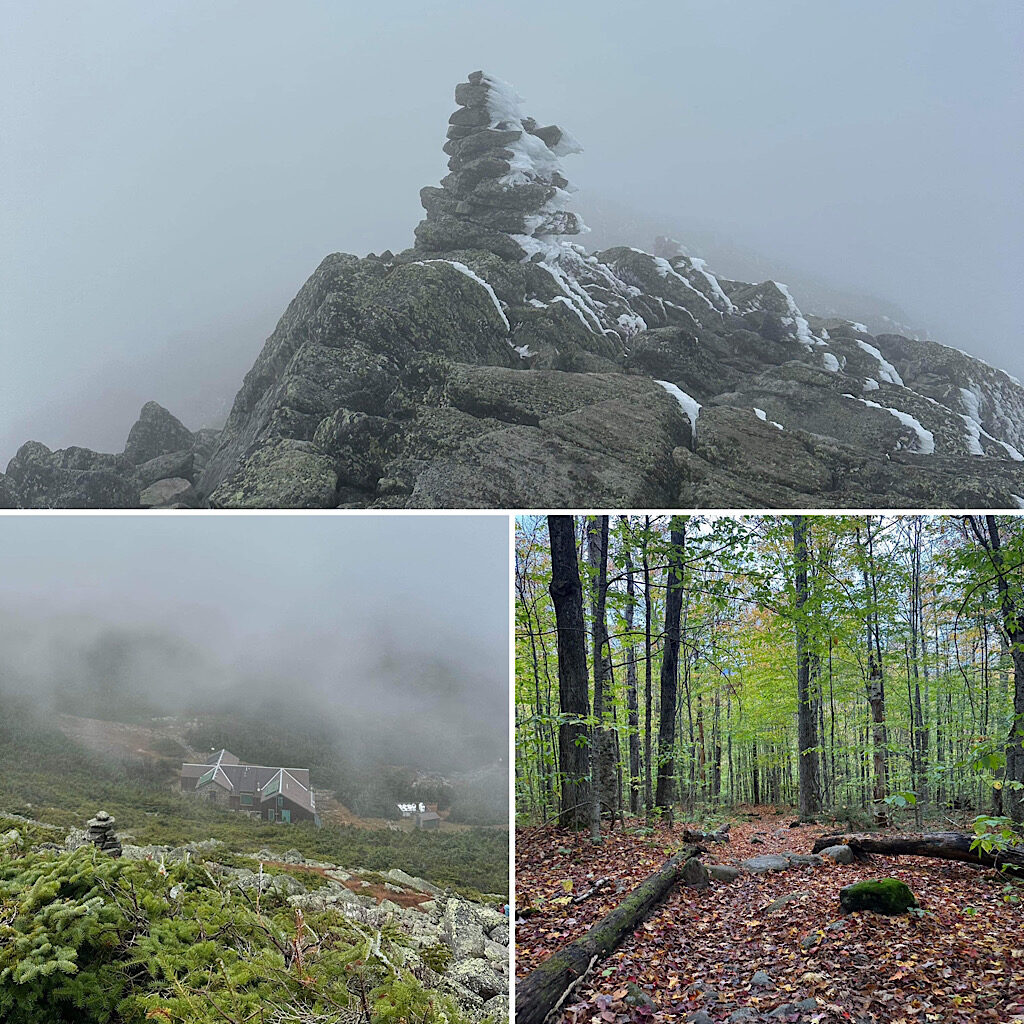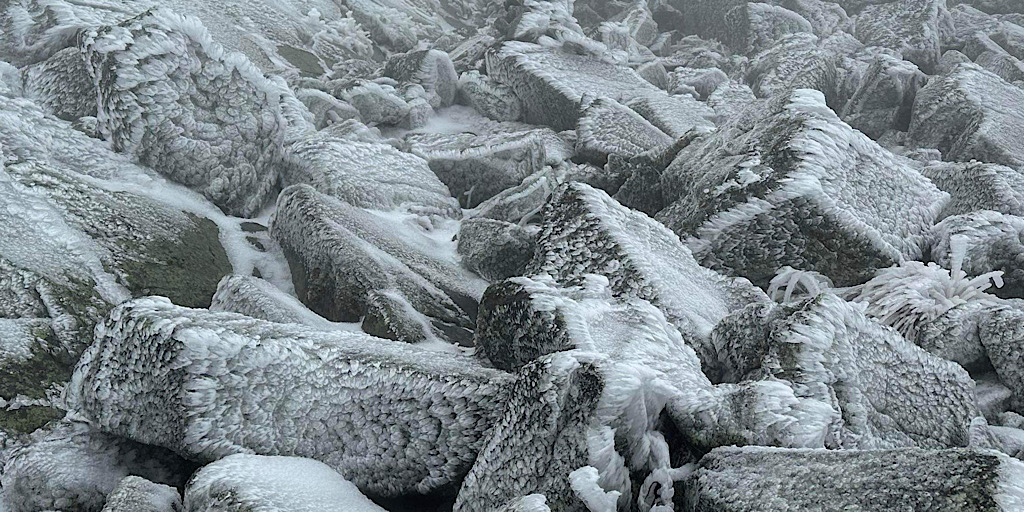 Great job, Dominic, and to our guest, we hope that satisfied your appetite for challenge and otherworldliness… for now!