Our brains are like sponges and we're never done learning. —BC
The group out there that many of you have heard about — the one called Hiking Buddies — started a thing. Inspired by tragedy, they decided to affect a change — or at least try to. The first order of business: Well, our Buddies don't solo and the aforementioned tragedy involved a person hiking on their own. So, in a way, this is one form of disaster mitigation in of itself. Next, our Buddies, wanted to be pro-education — informed people are less likely to run into problems. A recent fundraiser tackled this matter by generating enough money to buy some class time — and more. Our role here at Redline Guiding was/is to teach and since we are also pro-education, we decided to cut our fees in half. This, we felt, was our heartfelt contribution to a worthy cause (and the work goes on).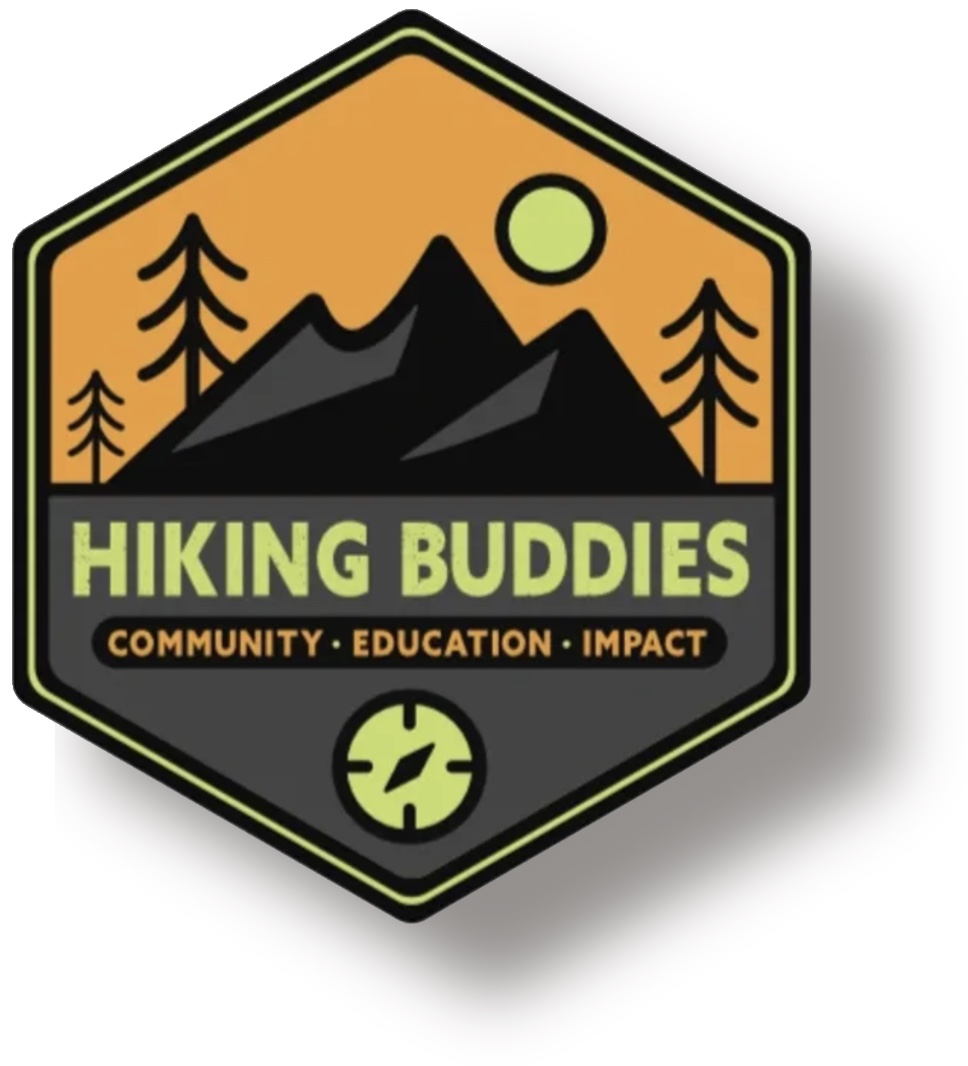 Our first group, working on their three-season Redline Guiding/Hiking Buddies certifications was for 17-25 year olds and was free of charge for them. The instruction over a two day period consisted of a partial Hiking Intro, Camp Craft, and River Skills course on day one, and a complete one-day Wilderness Navigation course on day two. Day one was co-led by Redline Guides Pat Ferland and Arlette Laan. On day two, Mike Cherim took on a co-lead, also with Arlette. Both days, despite rain on each, was a success.
Here are a few photos from this past weekend. Most were taken by Arlette.
Some Photos from Day One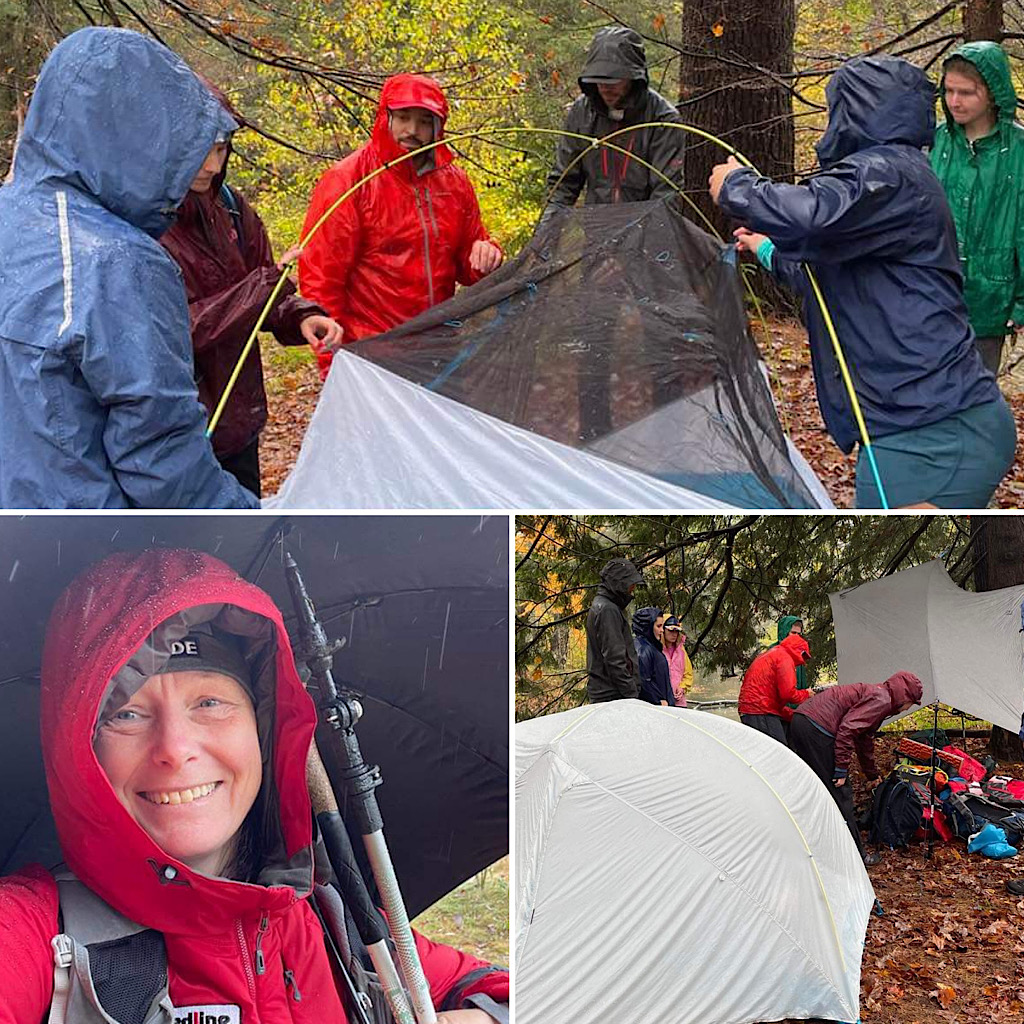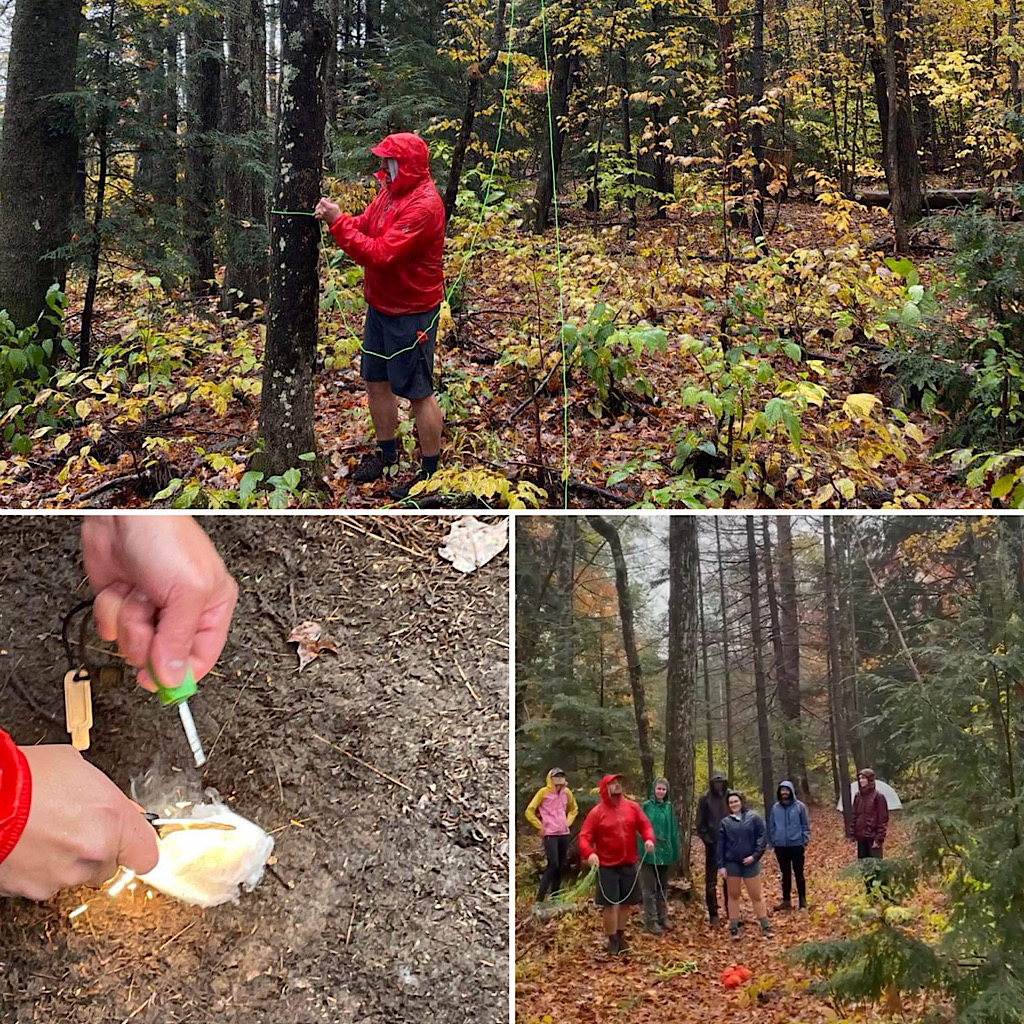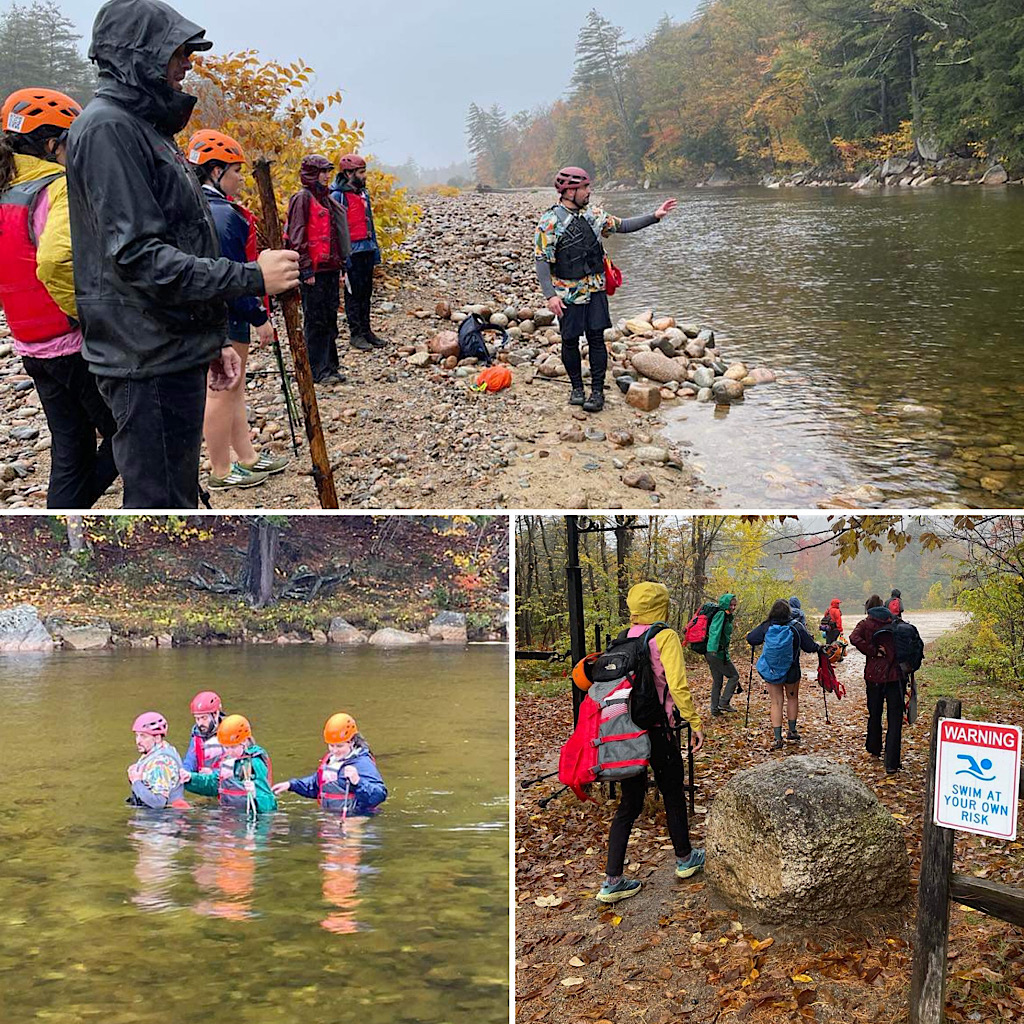 Some Photos from Day Two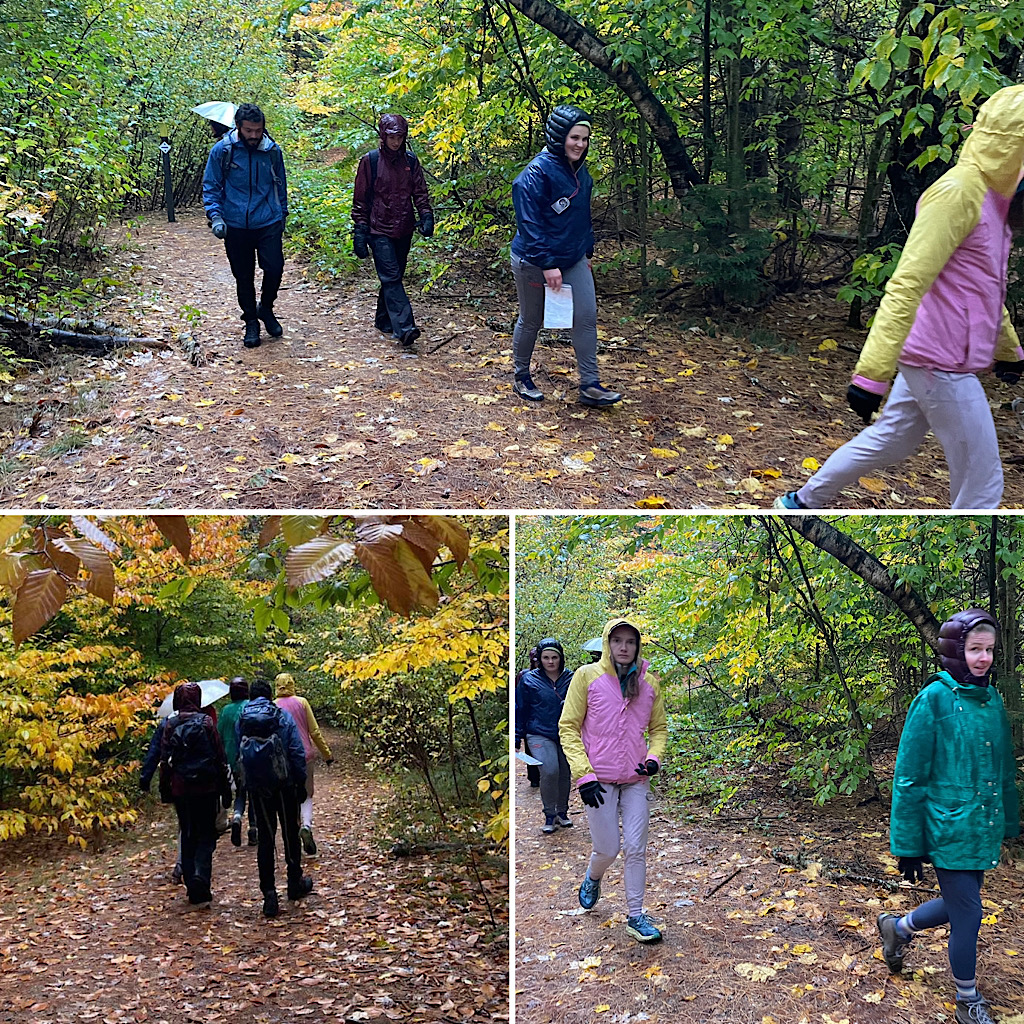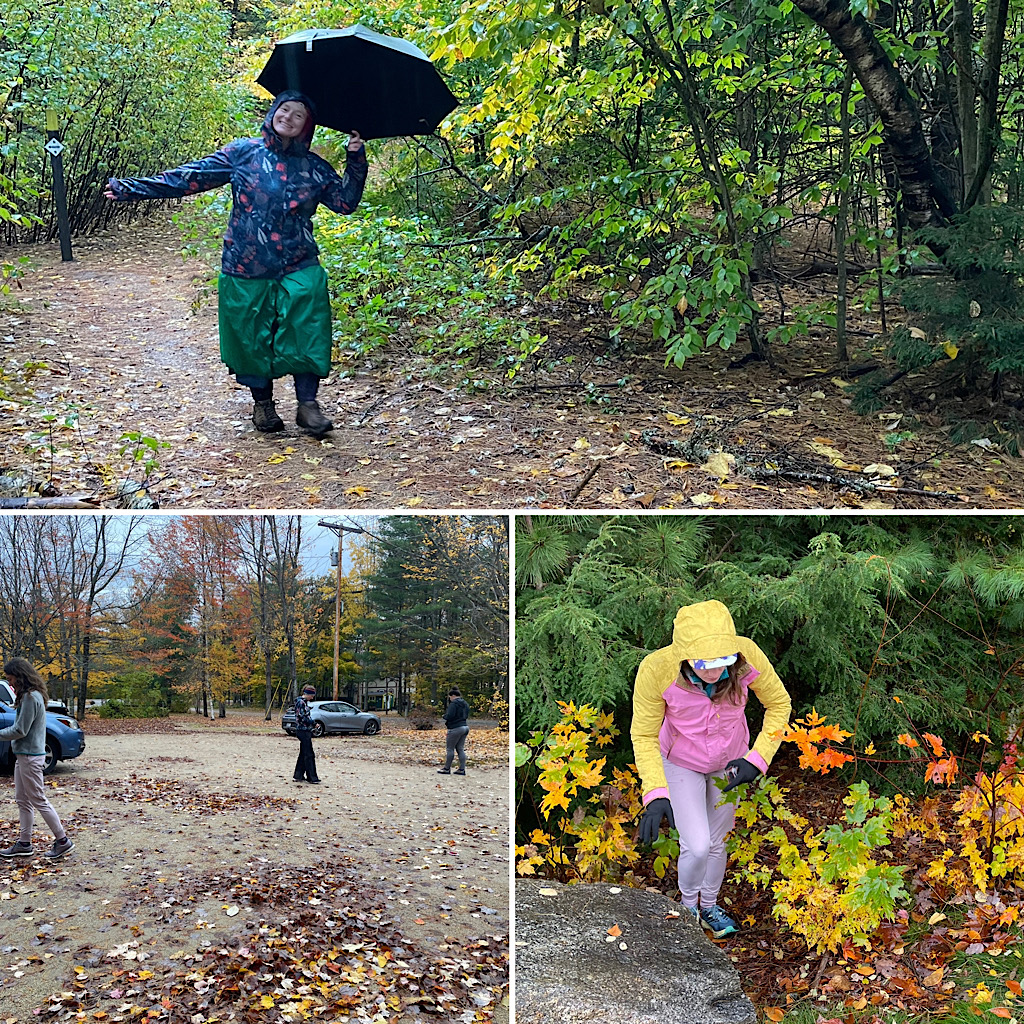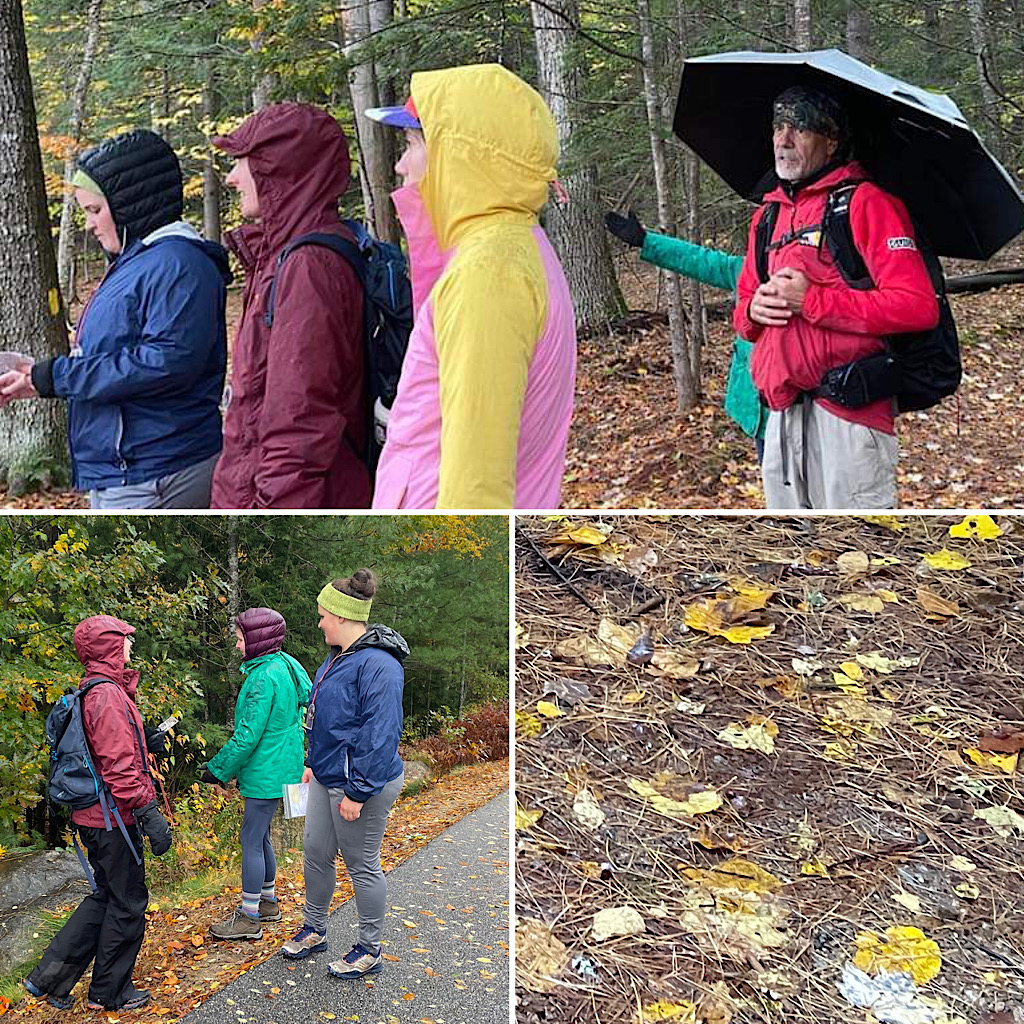 To our instructors and students, well done! Thank you for taking the time to become better, safer hikers!