We thought twice, then once more for good measure, wondering if not worried about the feasibility and safety of the hike coming up. It wasn't a bad one. It was the 4029-foot Owls Head Mountain, just a long one. One of the 48 — and it was the 48 for this guest (congratulations)! This tour was led by Redline Guide Dominic Torro. The questioning was present due to Hurricane Lee. While Dominic would lead the guest on the "Black Pond Bushwhack" skipping two dangerous crossings, the day after a hurricane — usually present with wind and lots of rain — the upper crossings could be unsafe and even impossible as well.
As it turned out, Tropical Storm Lee proved to be a lesser event, especially up here in the mountains. So the team felt safe going, confident they'd hike in all those miles and not get skunked. And, spoiler alert, they didn't. Here are a few photos of their awesome day.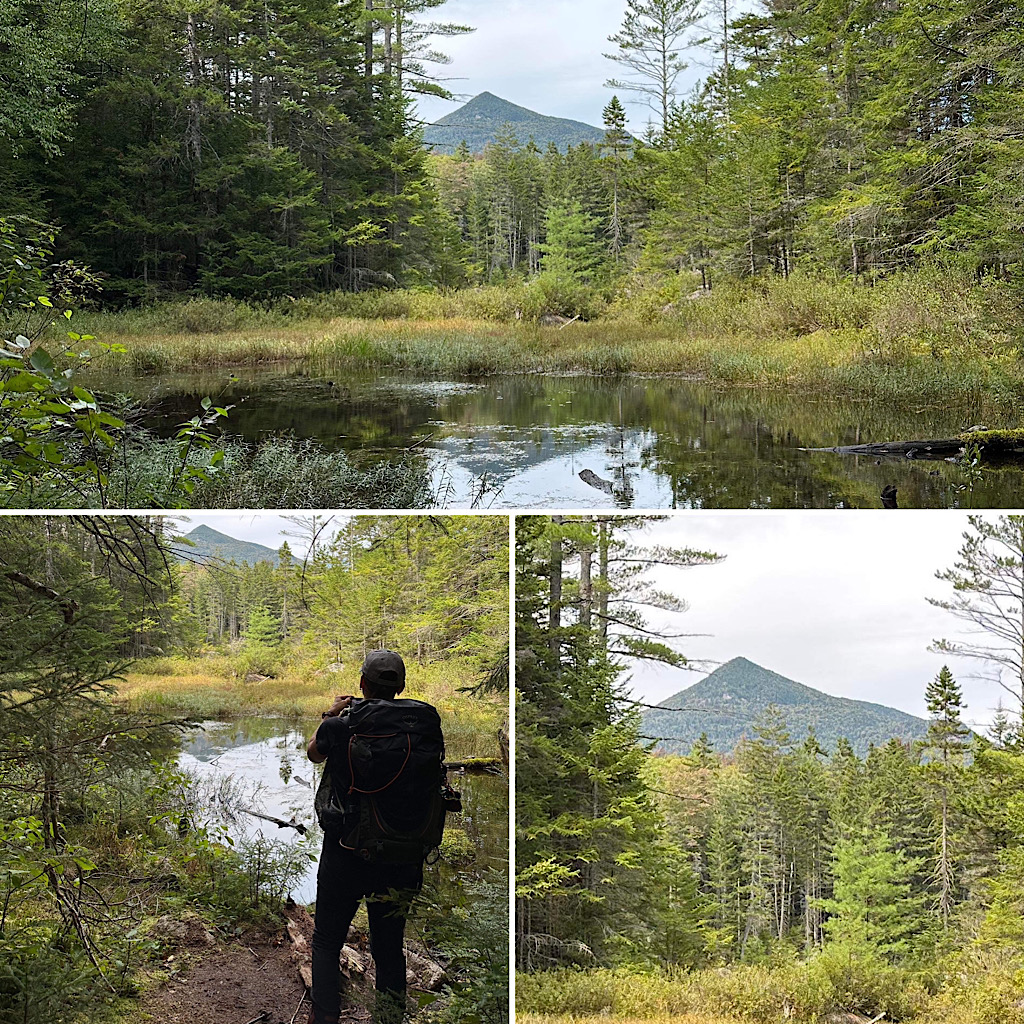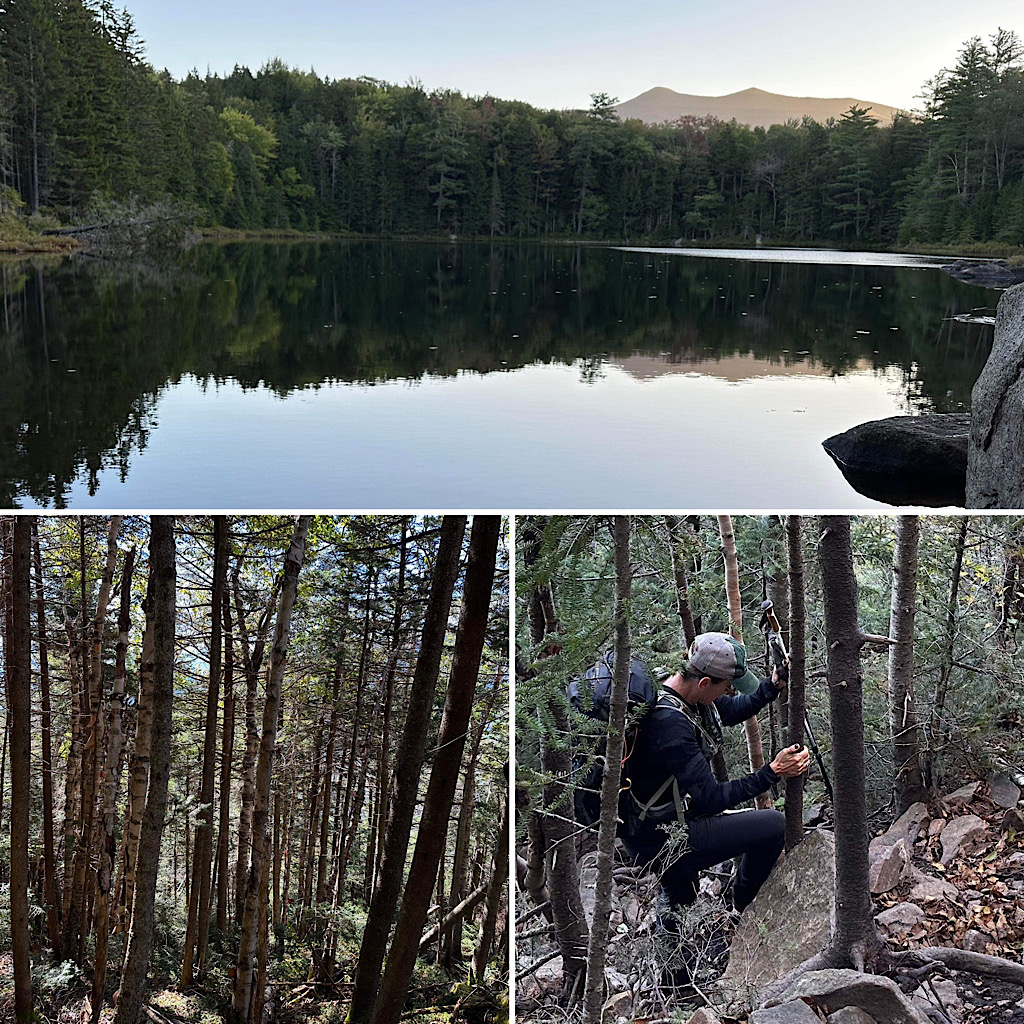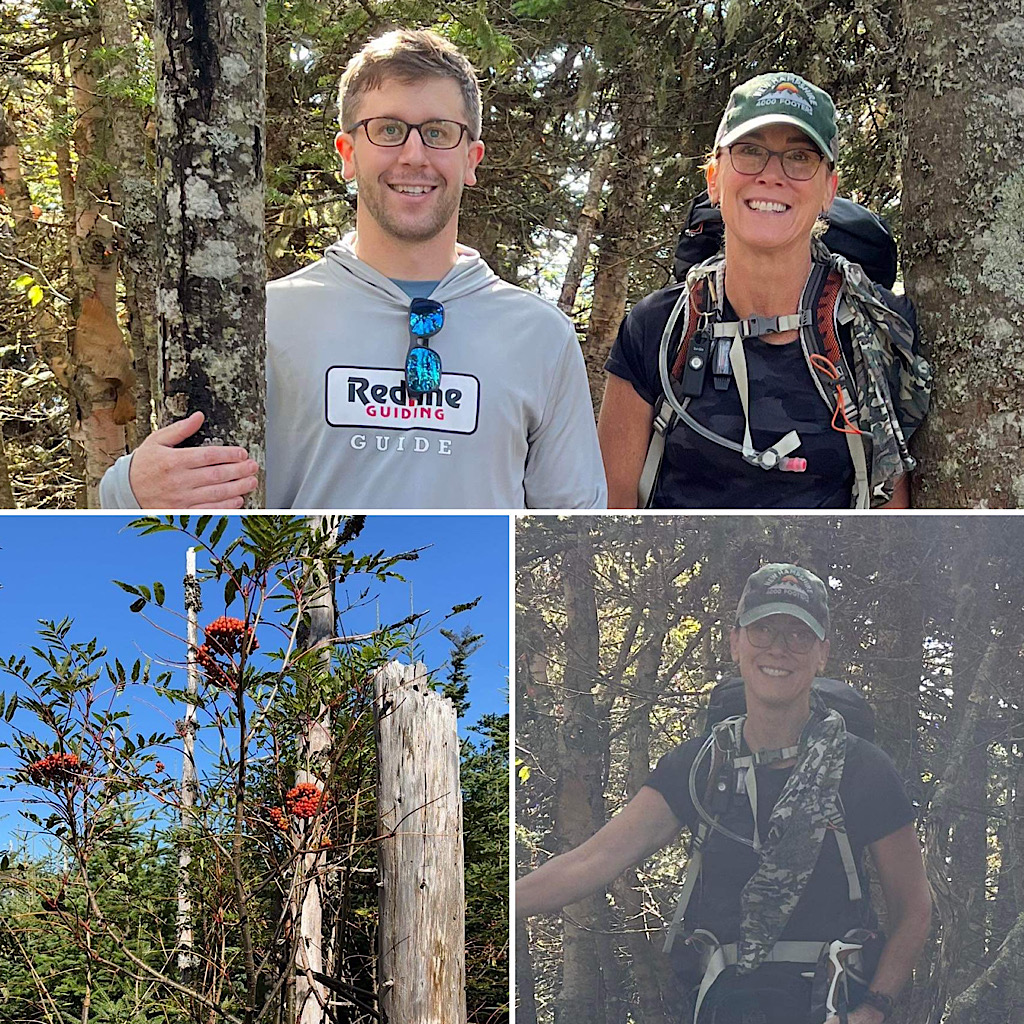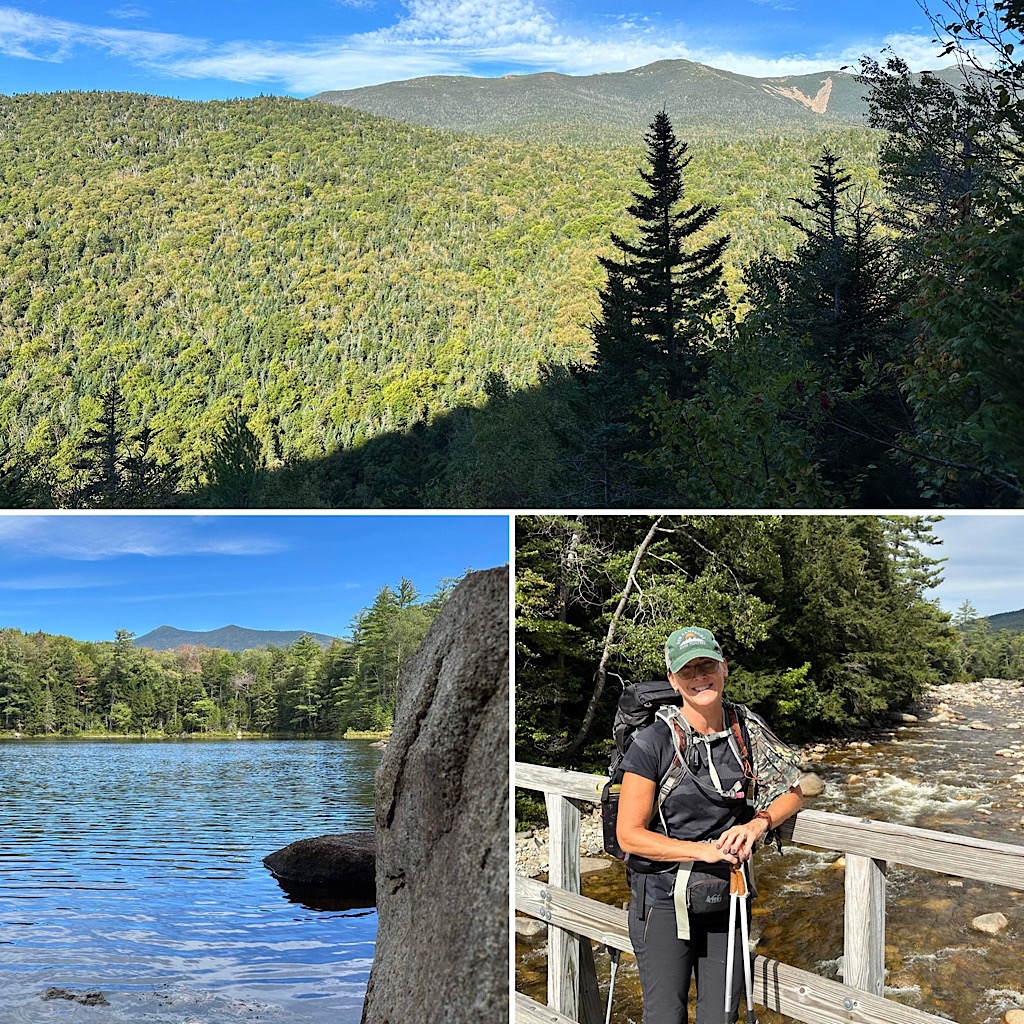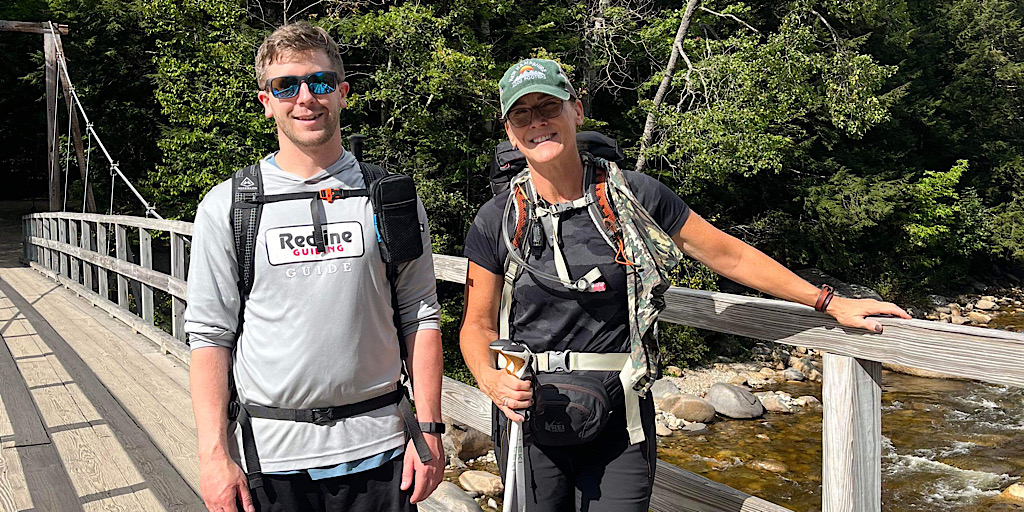 Great job, team. To our guest, thank you for letting Redline Guiding help you with your quest and congratulations!