World Peace… Grown Locally —Friends Forever International
For two days a large group broken into two teams studied two disciplines with us. Namely they took our Hiking Intro and Rock Climbing Intro courses. The group, visiting us again having undergone a youth leadership training day last month, is from the Friends Forever International (FFI).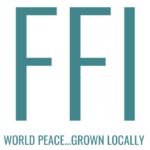 This youth leadership camp was cool and interesting, the way they carried themselves, introducing a vegan way of thinking and eating to the group, to challenging the campers with various areas of study from language to science, to what we do here at Redline Guiding. The staff surprised the campers along the way adding to the challenges, making them use critical thinking, molding them. During their visit, for example, two of the youths were tasked with giving an oral presentation to their pears. Both talks, for what it's worth, were indeed well delivered. As we understood it, they didn't have a lot of time to prepare given the task the night before. They were a terrific group.
Day one… was taught by Redline Guides Mike Cherim and Pat Ferland. The classroom element in the morning was given by both guides/instructors. We consolidated the teams for this part. In the afternoon Teams 1 and 2 went their separate ways. Mike with Team 1 taking them to Whitehorse and Cathedral Ledges making a loop from Sanctuary Road. Pat with Team 2 headed to Boulder Loop Trail. Both locations were a perfect fit. Not too hard, but also not too easy. This is always a challenge, especially for a large group. Fortunately, stopping for teachable moments is a great way to make it easier on some campers while not seeming to hold up others. We did this hike with a few clear break spots and that helped meter out the energy consumption as well.
Day two… was lead by Redline Guides Pat Ferland (again) and Will Murphy. Each guide/instructor took on one of the teams to the side and face of Jockey Cap in Fryeburg. For safety both groups were apart, but on the same crag. Each team climbed with two ropes for four ropes total. About mid-way through the day the teams swapped locations. They did well, we knew from the day before we had some gym climbers (and at least one trad climber on Mike's team). Pat reported that everyone got in at least four climbs. This is good for a large group. Ironically, having a bigger group leads to longer rests between climbs, and can ultimately lead to more climbing.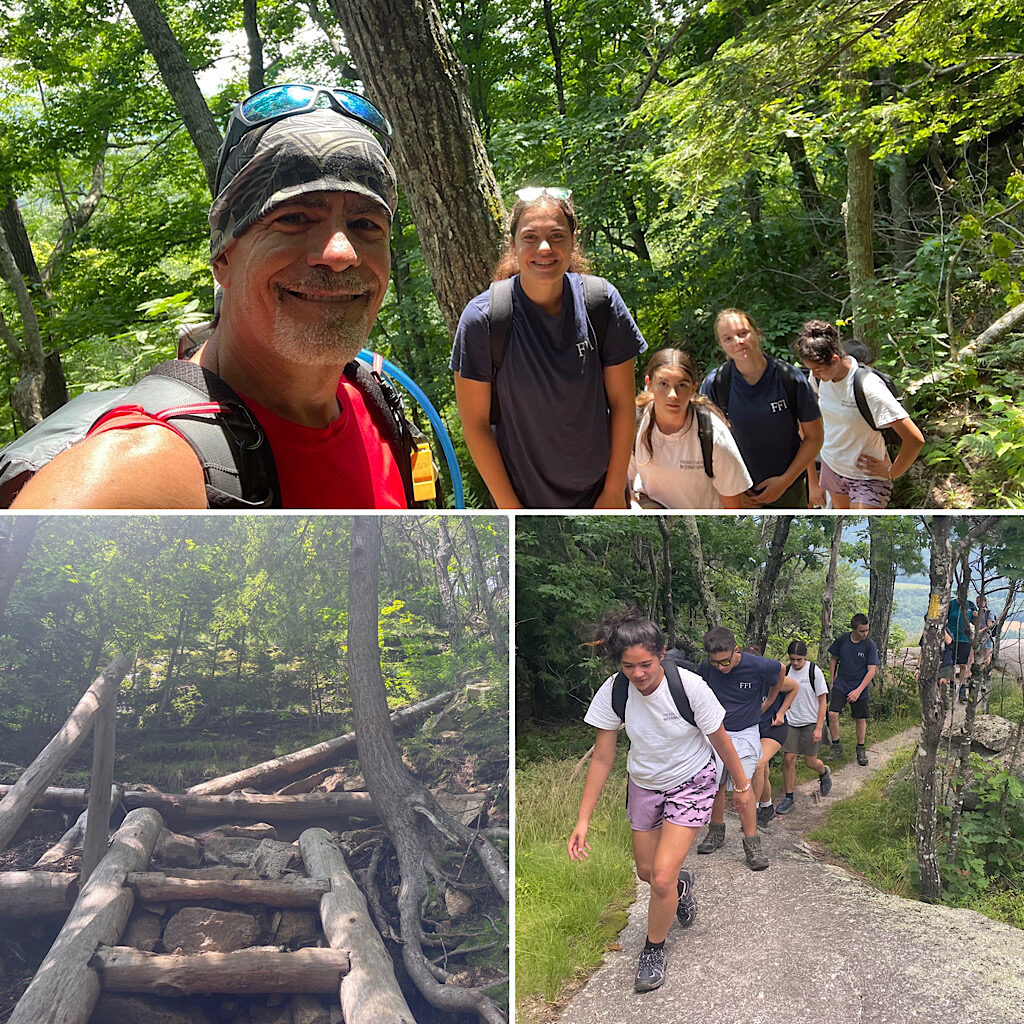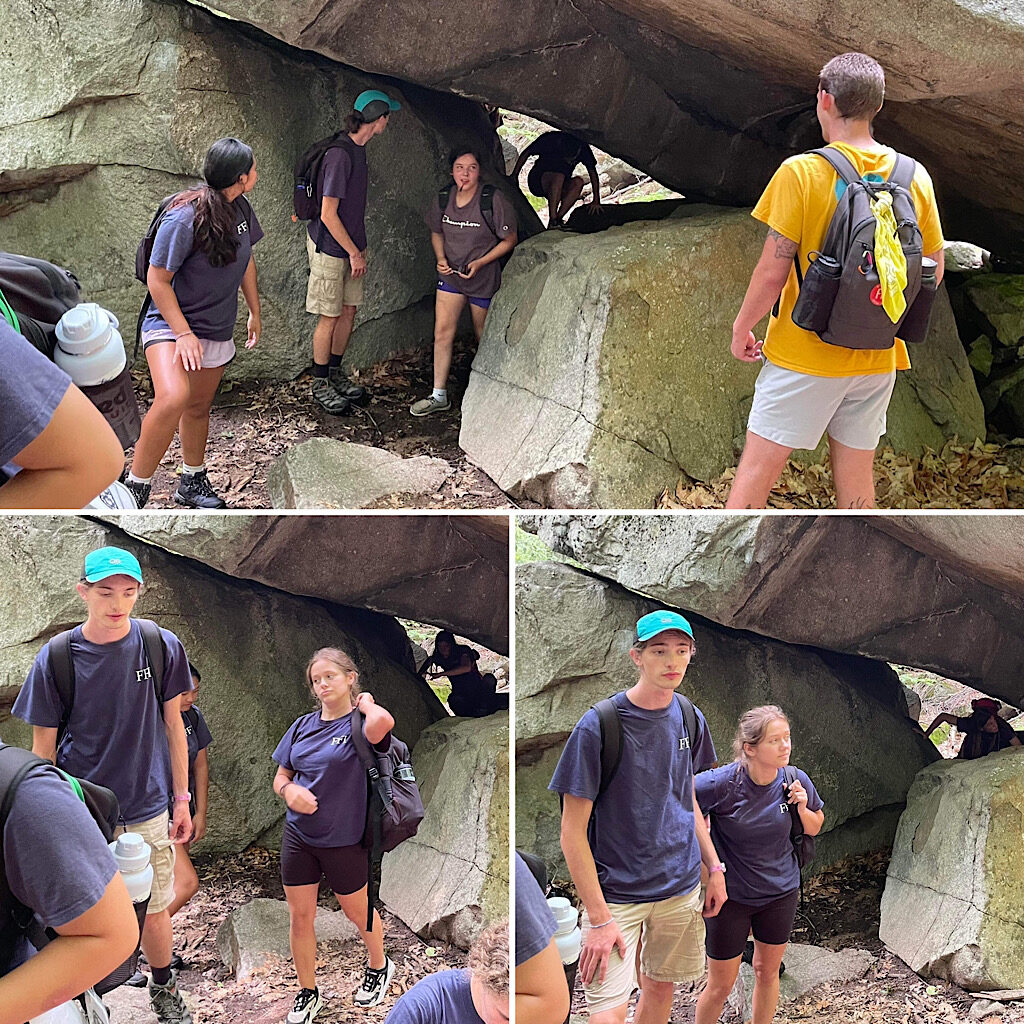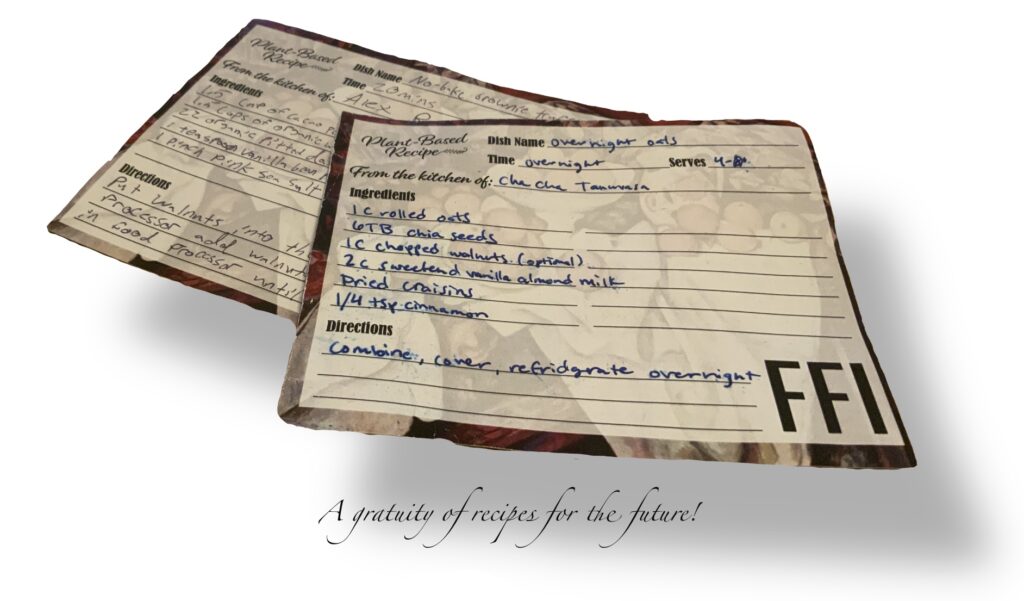 Great job everyone! To the FFI, thank you for educating and adventuring with Redline Guiding!