Three signed up for the experience by their returning grandmother, she wanting them to have an epic outdoor adventure. At ages 13, 17, and 19, this should be easily doable, right? There are myriad options to provide said epic experience, but climbing New England's highest peak, the 6288-foot Mt Washington, was a clear winner. For bragging rights, to be sure, and earned rights at that. We salute you. Since this tour was led by Redline Guide Mike Maciel, we're turning over the storytelling and photographing to him.
The Guide's Perspective: Family Business
Some of us must find our way to the mountains on our own, while others have the good fortune of an adventurous family leading the way.

Yesterday I had the pleasure of taking three brothers (ages 19, 17, and 13) for their first summit of mighty Mount Washington. The trip was a rite-of-passage type gift from their mountain loving grandparents, and part of an annual summer vacation combined with adventure.

The guys did great. It was endearing to see how much they cared about each other, looked out for each other, and supported each other along the way. There was no bickering or name calling. Instead of picking on the youngest, the brothers aged 17 and 19 looked out for him all day. Any time I heard the sound of a foot slipping or an ankle twisting, before I could even check someone was already asking if the person was ok.

These guys clearly have had some good role models along the way.

Inspired by that example, I mailed a postcard to my niece from the summit Post Office telling her when she was old enough I'd bring her up here.

They chased some waterfalls, smashed some PBJs, avoided tourists, had some summit pizza, dunked their heads in cold mountain streams, and eeked a dry day out of a semi-questionable forecast.

The boys even got to meet a legend of longevity, Georg Feichtinger, who was out with his own grandsons and his dog, Lucy. Georg has completed 2 GRIDs over 60, 2 GRIDs over 65, 2 GRIDs over 70, and 1 GRID over age 75… wow!

Their grandparents wanted them to head home with an experience and some bragging rights, mission accomplished. —Mike Maciel

To us it sounds like they met two fine new role models in Mike Maciel and in Georg Feichtinger. Now for some of Mike's amazing photos.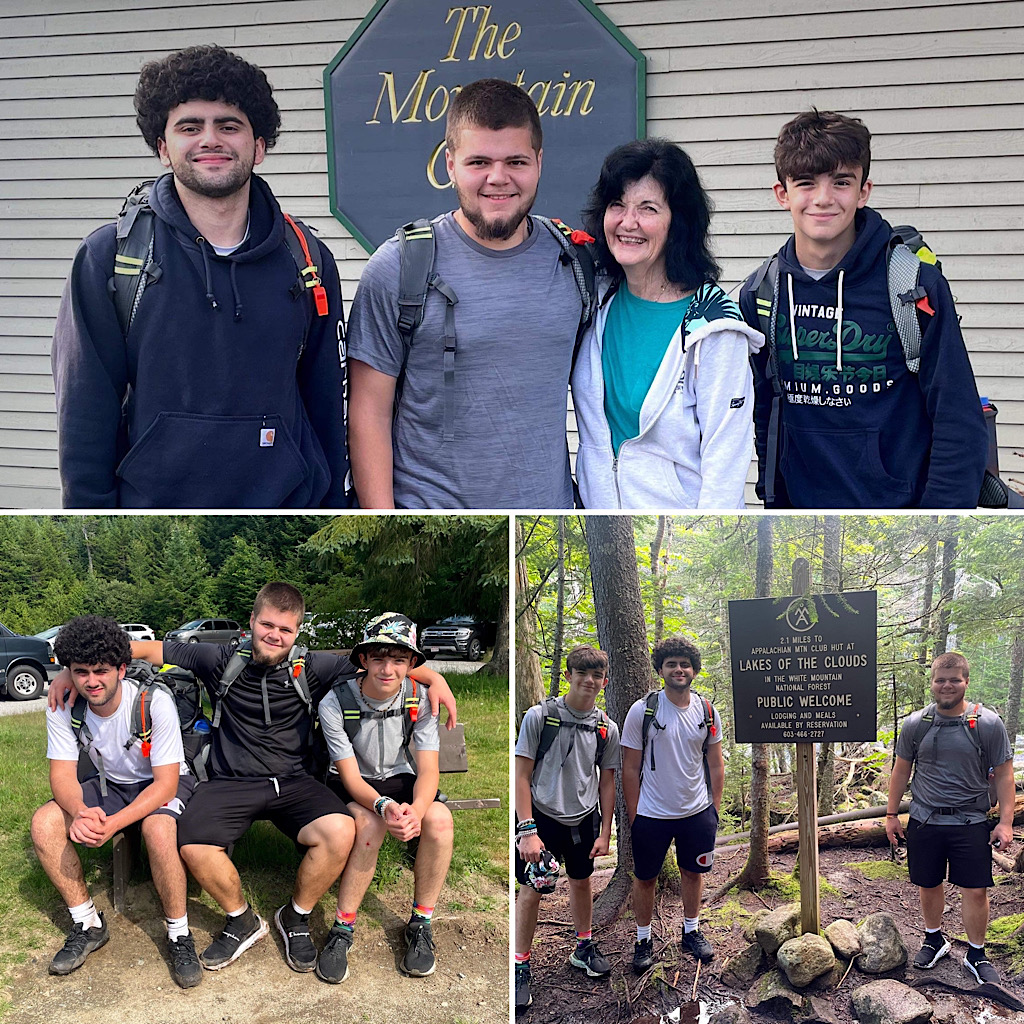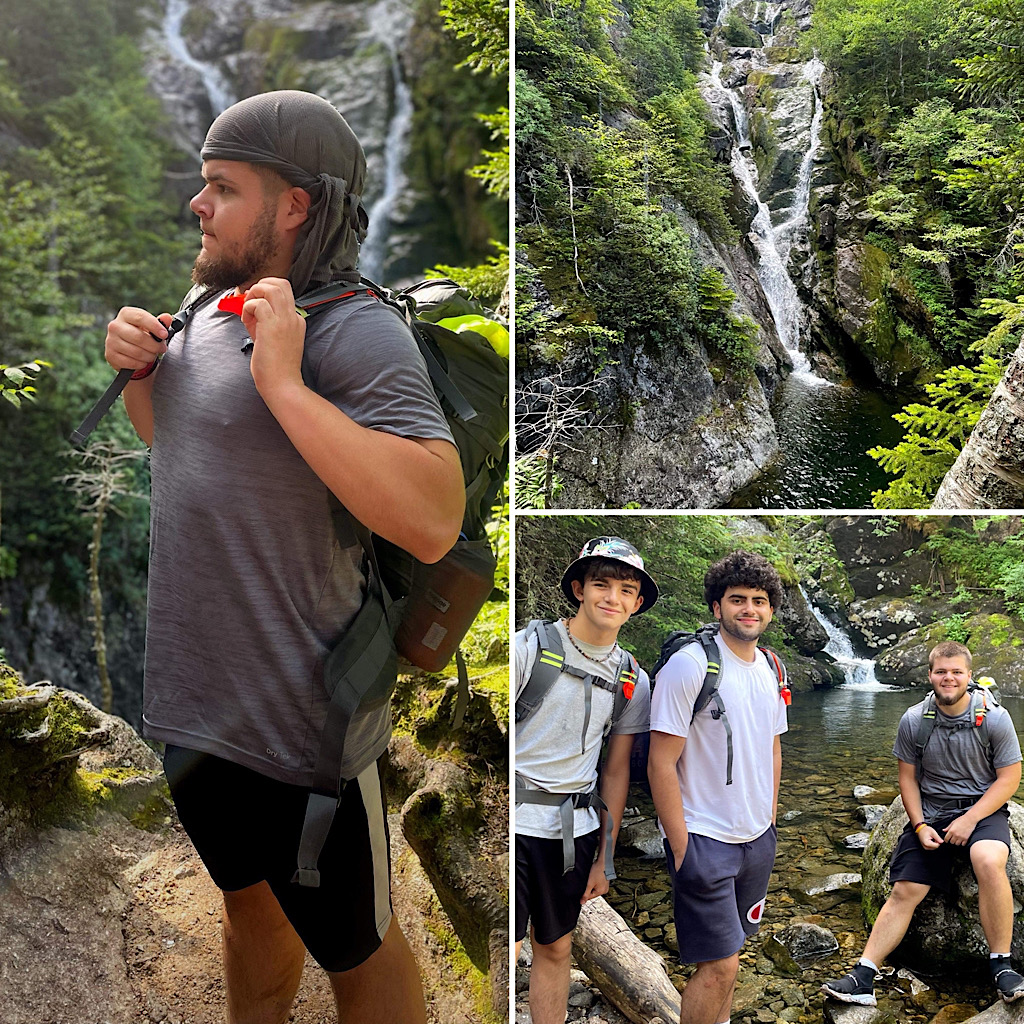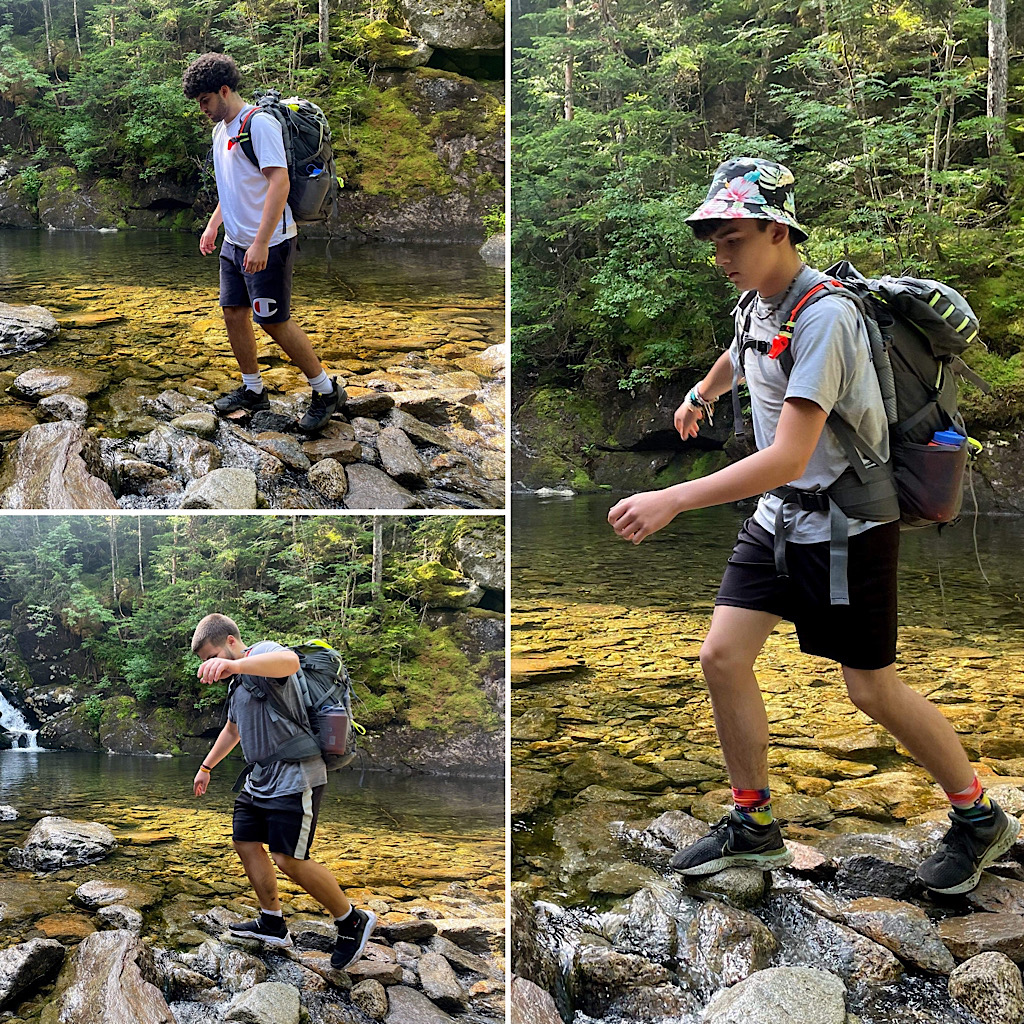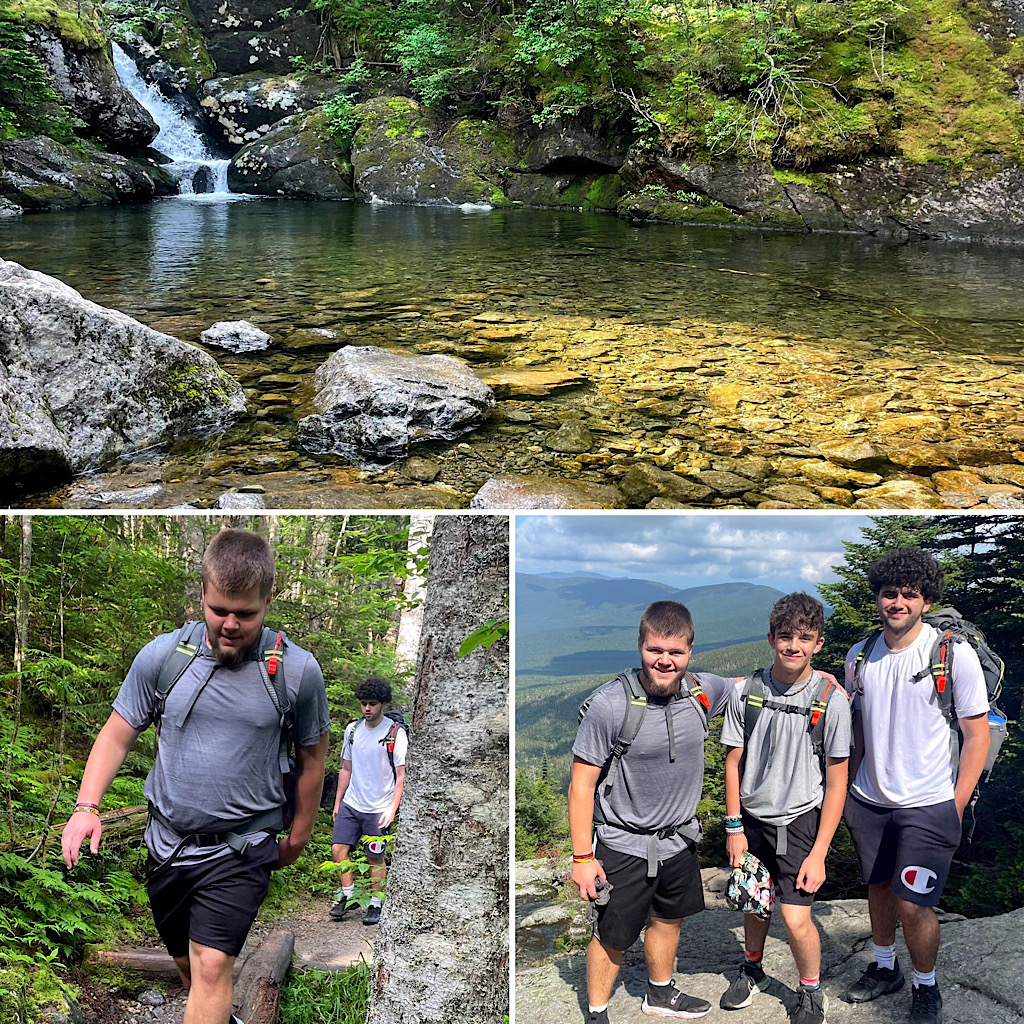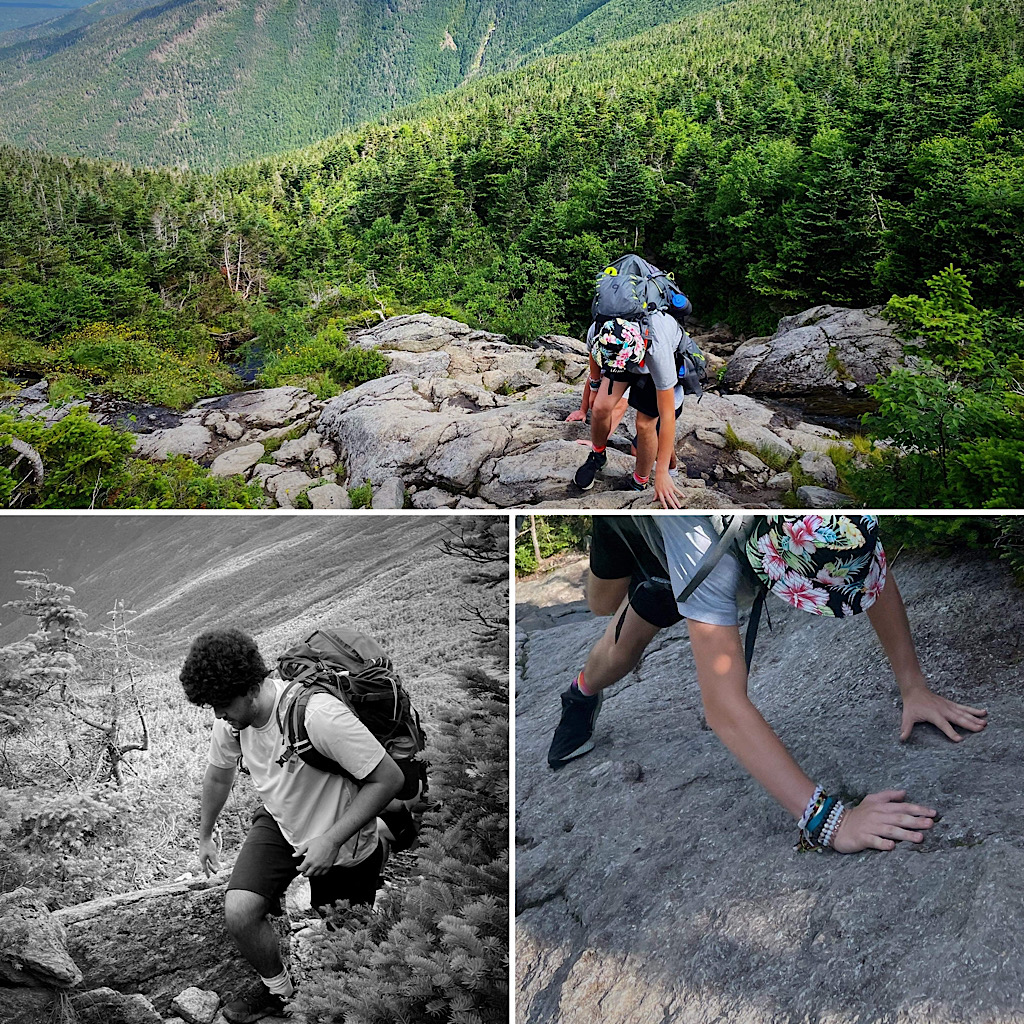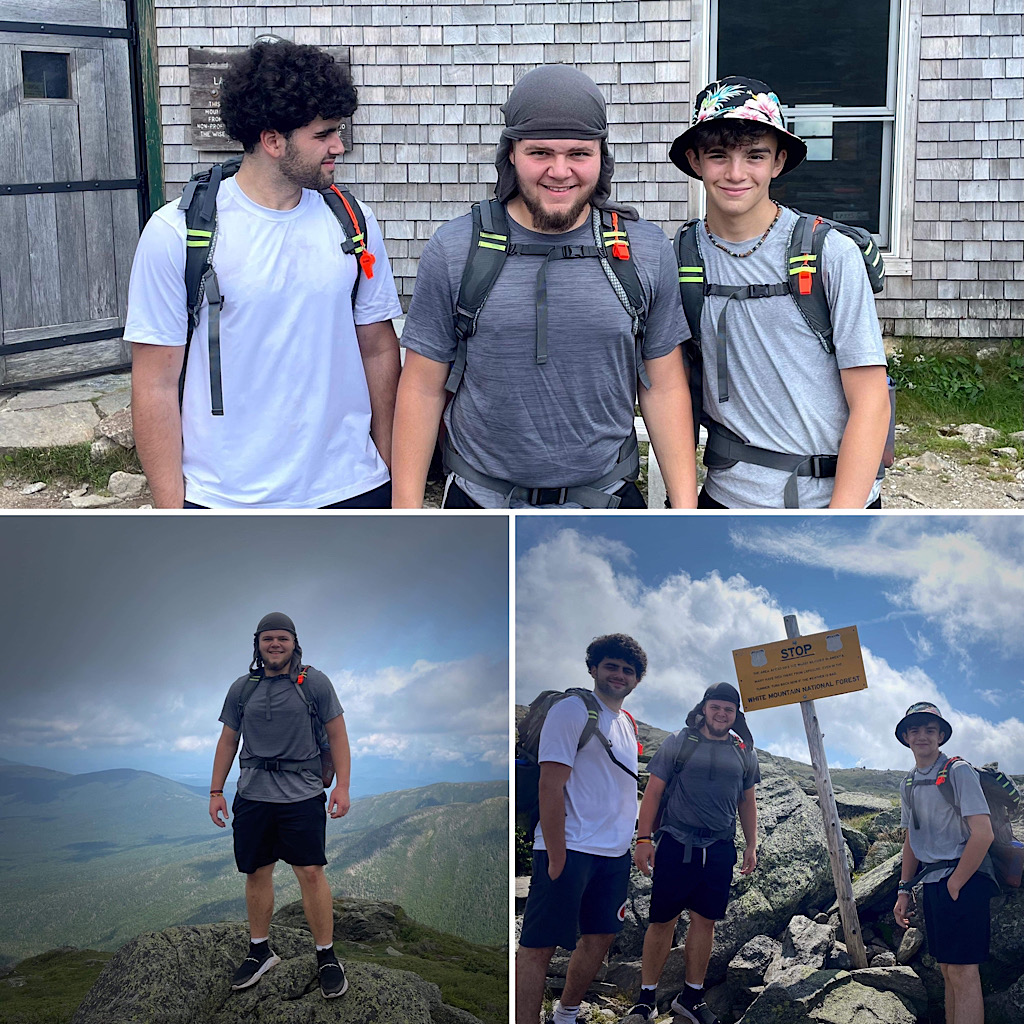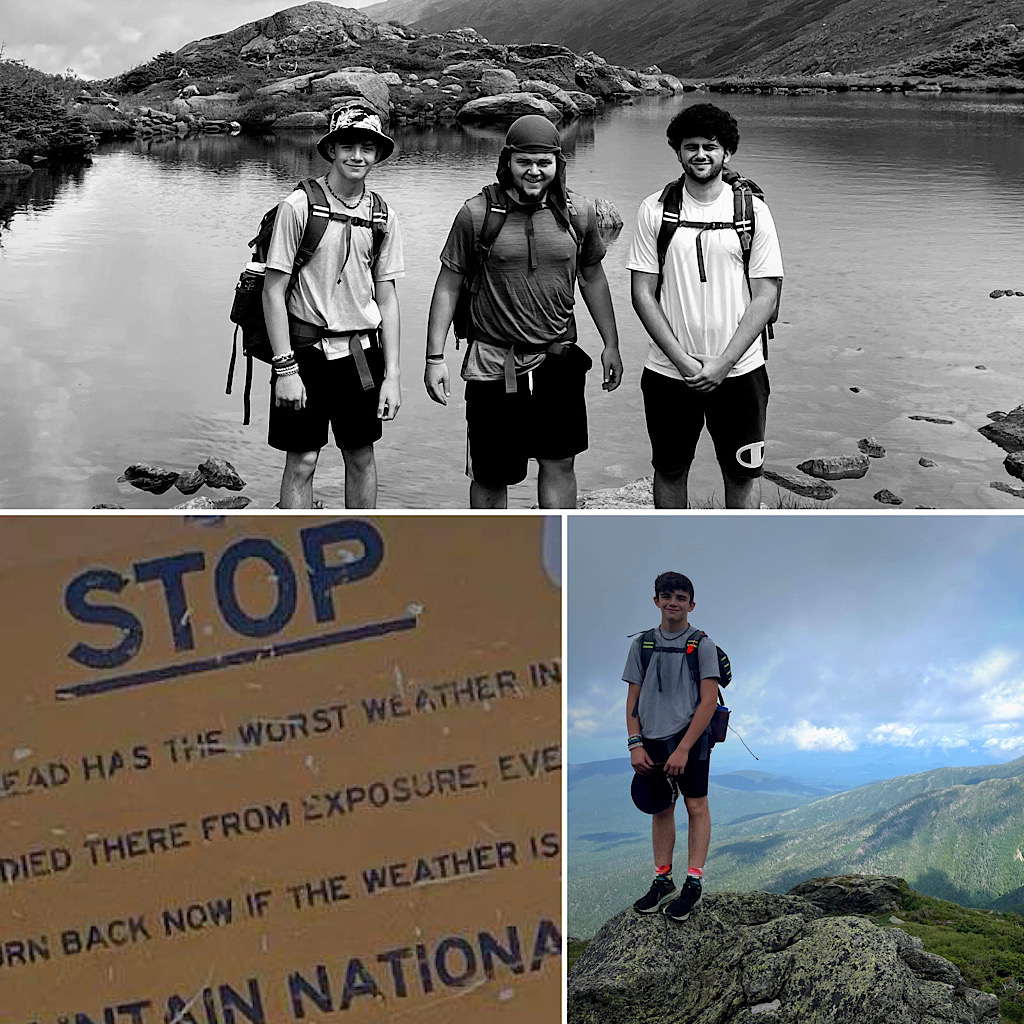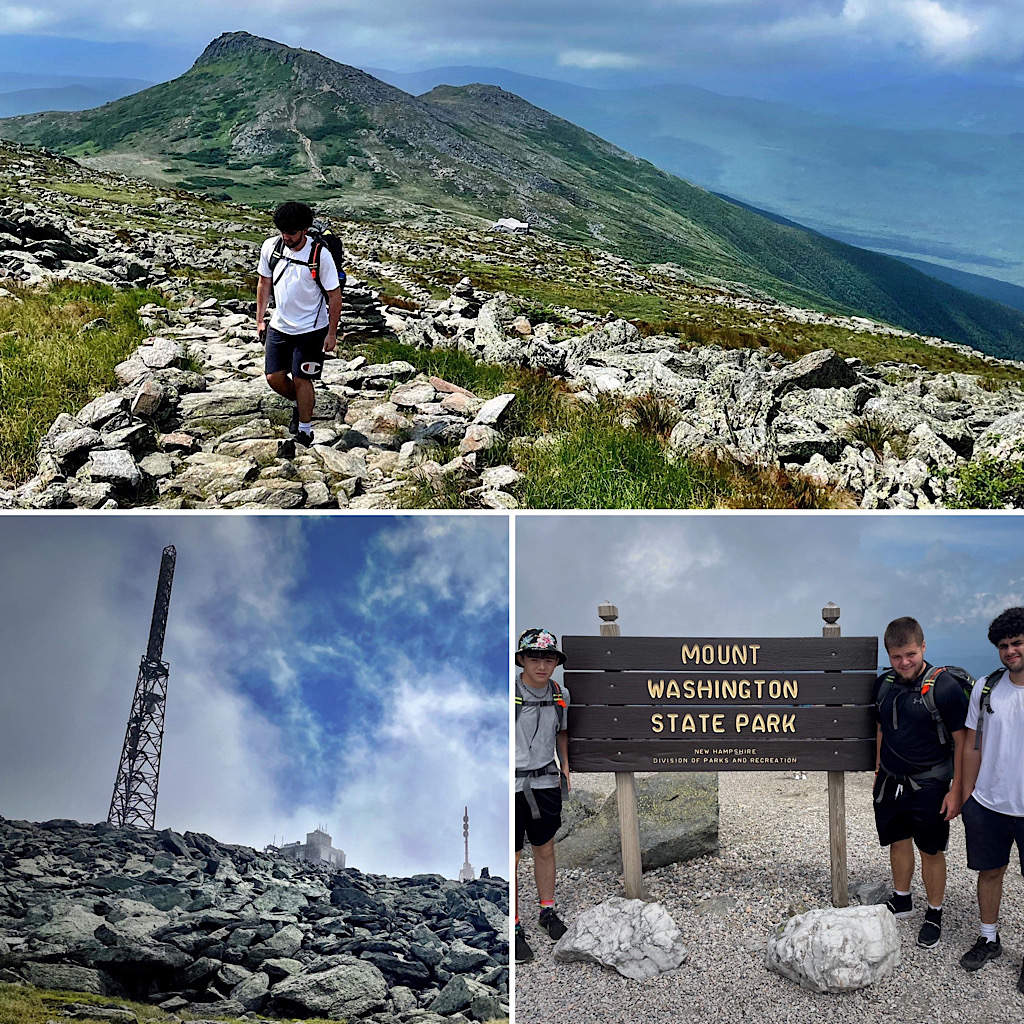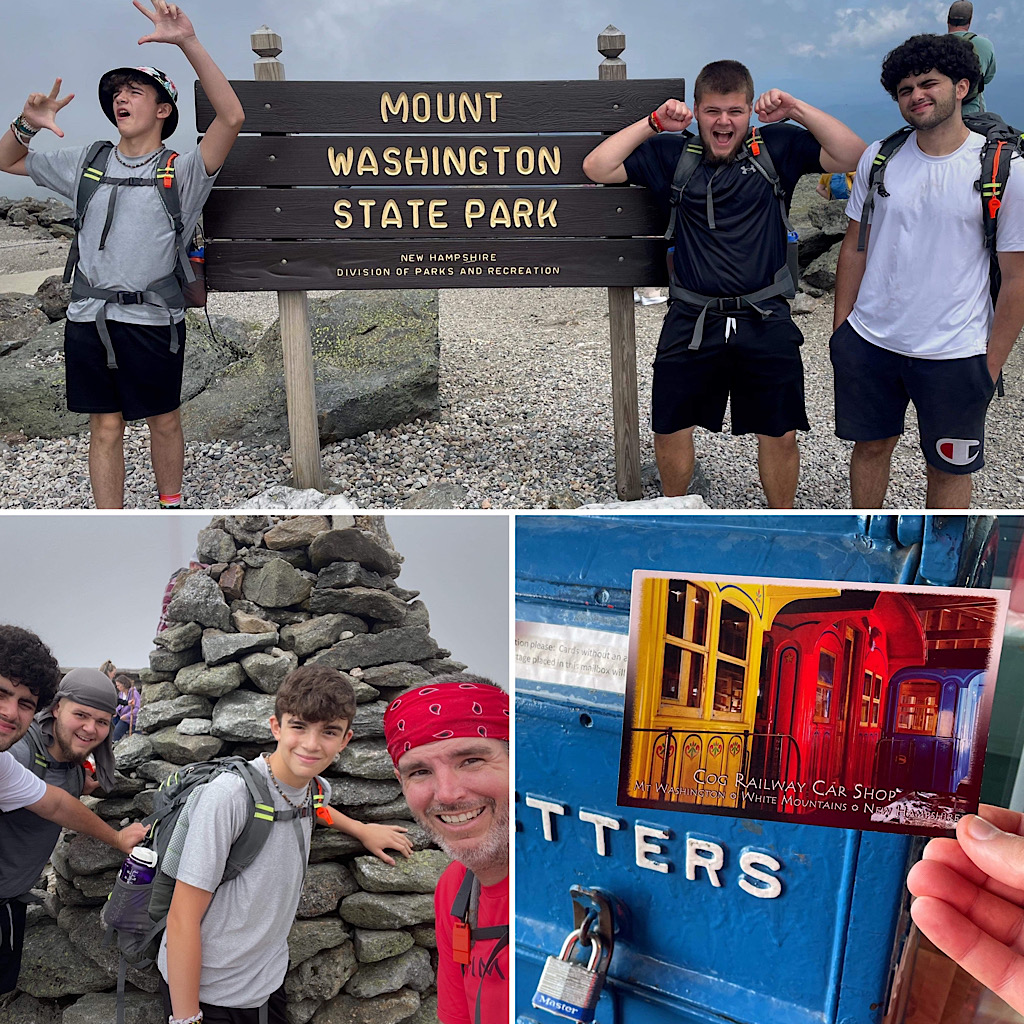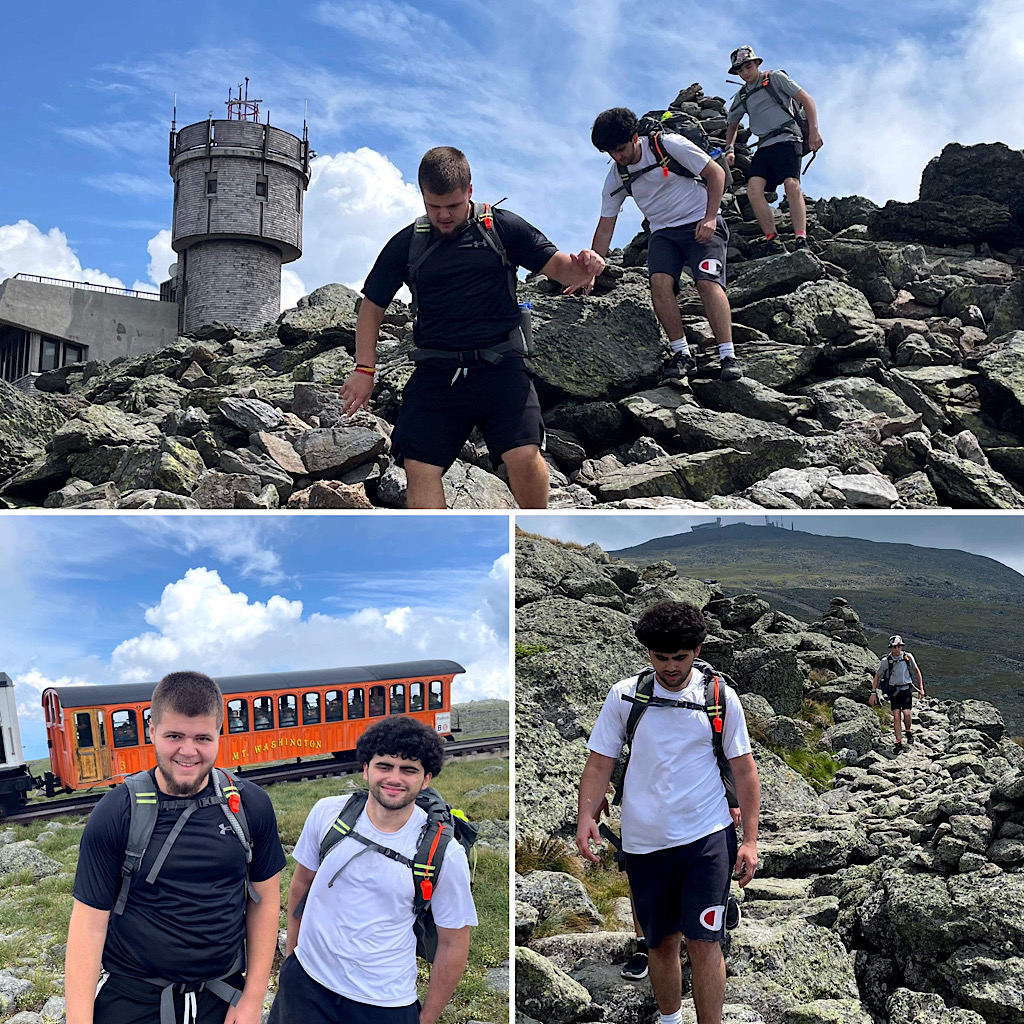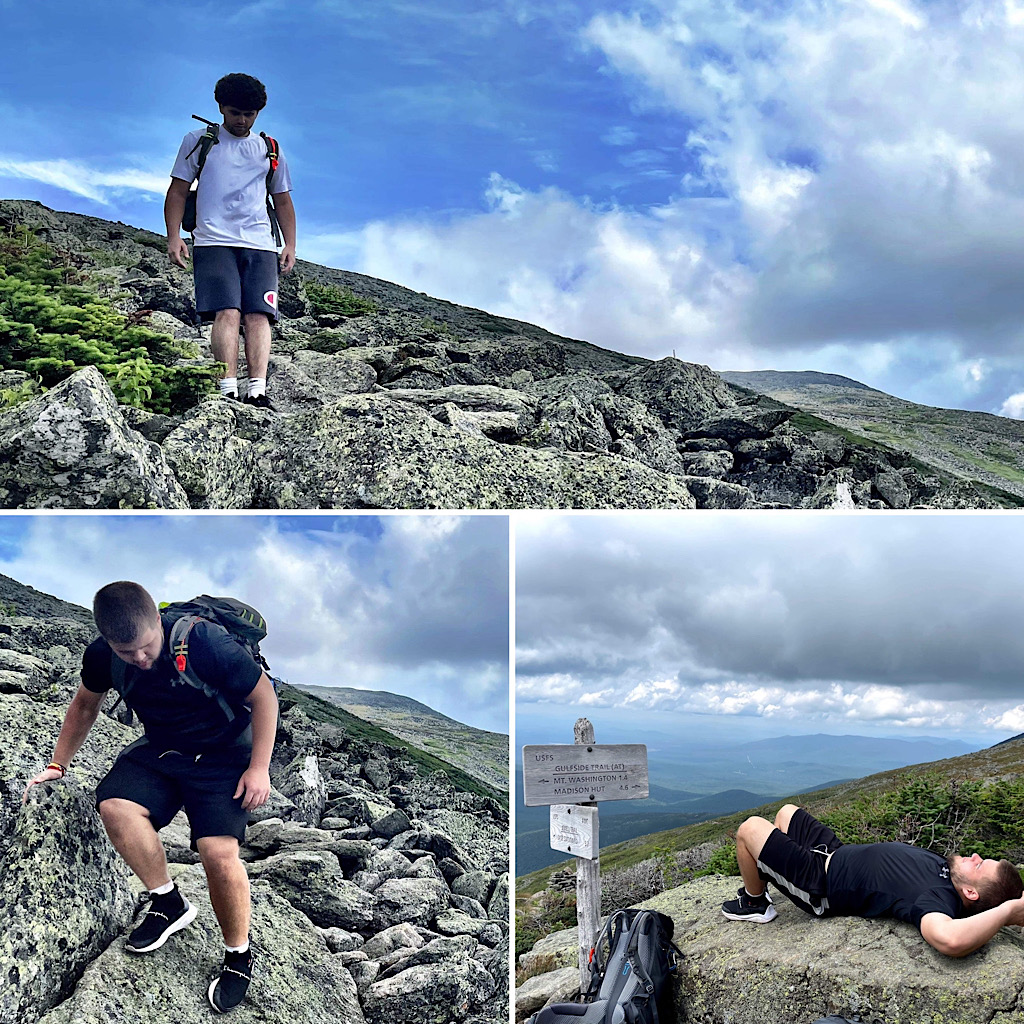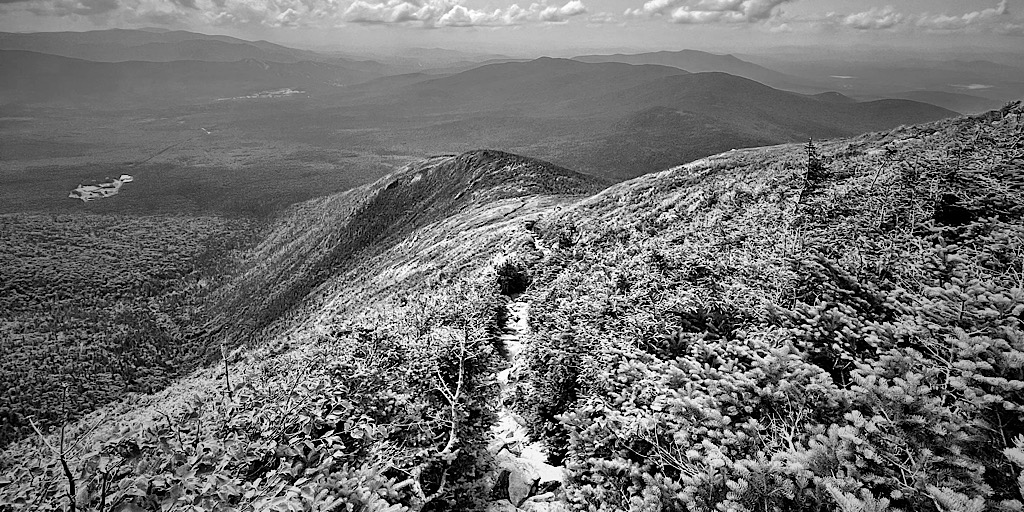 To the whole team… great job one and all. To the fam… thanks for adventuring with Redline Guiding!