Back at again, Redline Guide Arlette Laan just did two trips back-to-back. The first was a hike, the second a 3D/2N "Semi Pemi" educational backpacking trip. For those who don't know, a Semi Pemi is a shortened "Pemi Loop." In this particular case, the team skipped Franconia Ridge altogether. From this point, since Arlette kindly shared these details, we'll let her tell it.
DAY ONE: Lincoln Woods to Garfield Tentsite: The goal was a mellow first day with decent mileage but easy tread. It turned out so easy we got to the intended tent site of 13 Falls around noon. With us both feeling great I proposed to continue another 2.7 miles to the Garfield Tentsite. Now these were not to be easy miles but the guest was up for it. A true wilderness trail with the occasional route finding challenge and tread turning into creek boulders it was a fun climb. Then onto the Garfield Ridge Trail with some steep slab and the wonderful bouldery climb complete with small cascade up to the tent site. The guest loved it all. Tired but happy we set up our tents and went to bed early.

DAY TWO: Garfield Tentsite to Guyot Tentsite: We headed back down the tough but fun section and encountered some more slabs and fun stuff. The moss and plants abounded. At Galehead hut I had some tasty left over pancakes and eggs. Concerns about an achy knee made us look at alternate plans but in the end my guest decided to take the chance and keep to original itinerary going up South Twin. She promised not to complain too much if it turned out to be the wrong decision. It had been cloudy all morning, but as we climbed, clouds lifted and we ended up with amazing views from the summit. Then it was a pleasant walk along the Twin Way and a bit of a rocky jaunt to Mt Guyot. The tent site only had 5 people total which felt like a rare treat. With thunderstorms in the forecast we made sure to set up our tents really well and we probably spent half an hour figuring out how to have both our tents secure but also accessible as the tent platform had a big drop off and no railing.

DAY THREE: Guyot Tentsite to Lincoln Woods: We survived the nightly storms and woke up to some glimmer of a view. The walk to the privy even offered views to the Presidential Range. As we headed up clouds blew in again and Mt Bond was in a fog. Heading down to Bondcliff things cleared up again and we were delighted. What a trip! The long downhill and walk out on the Lincoln Woods was long as always but quite pleasant and we even saw a luna moth (see inset) and lots of lady slippers. All in all a great hike!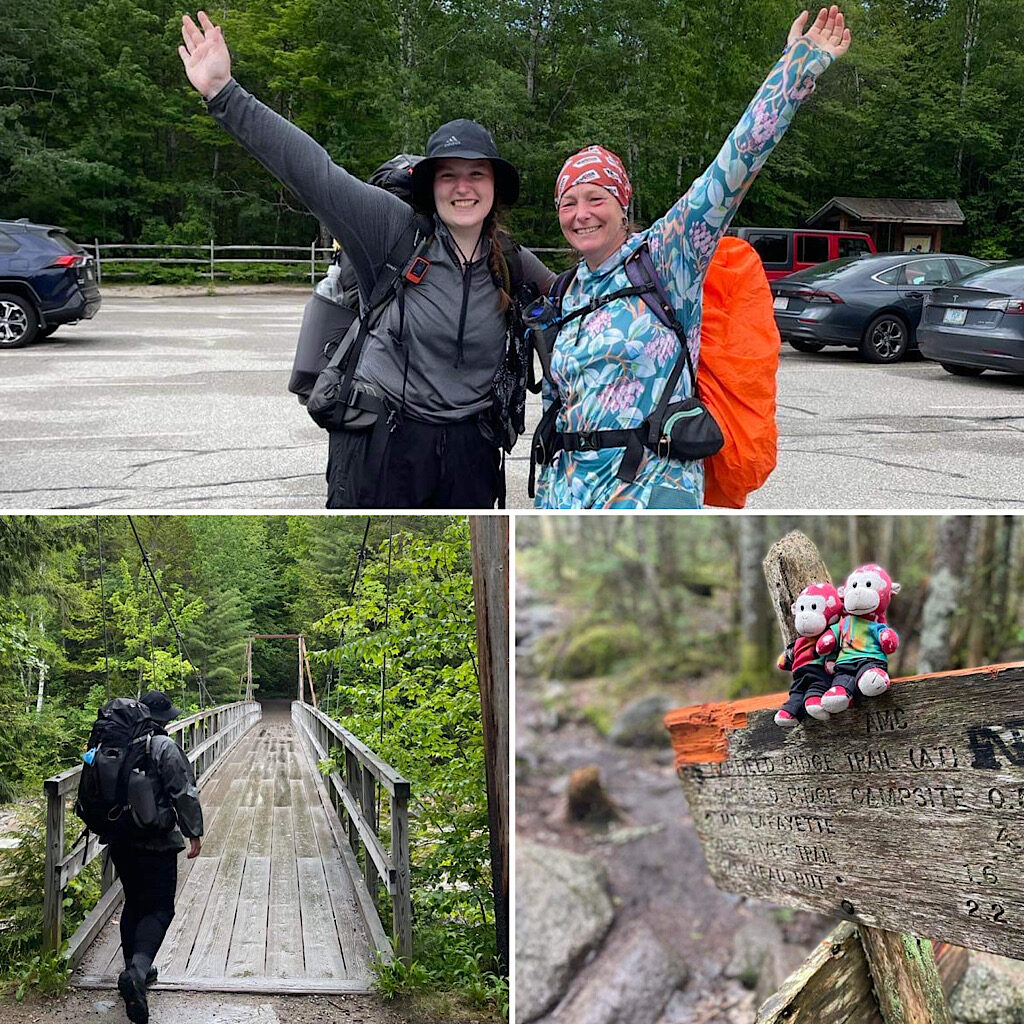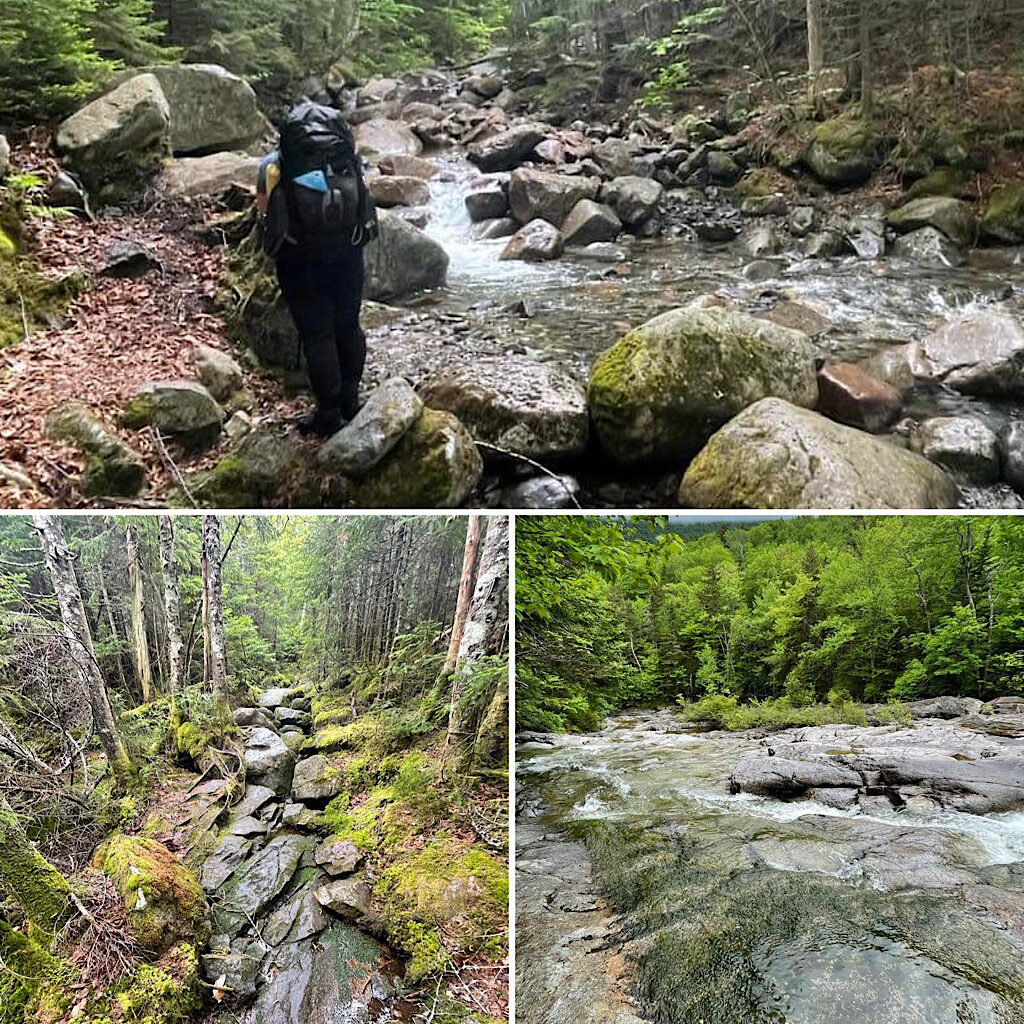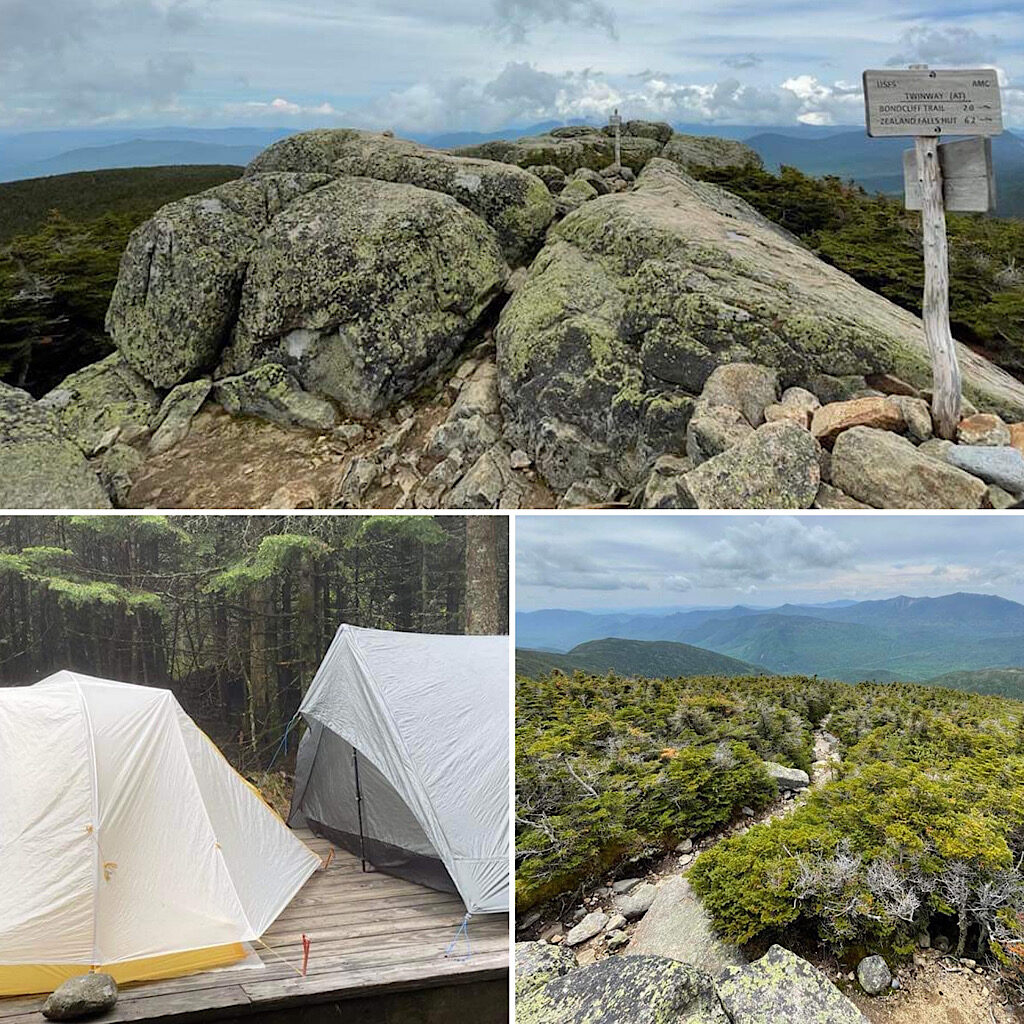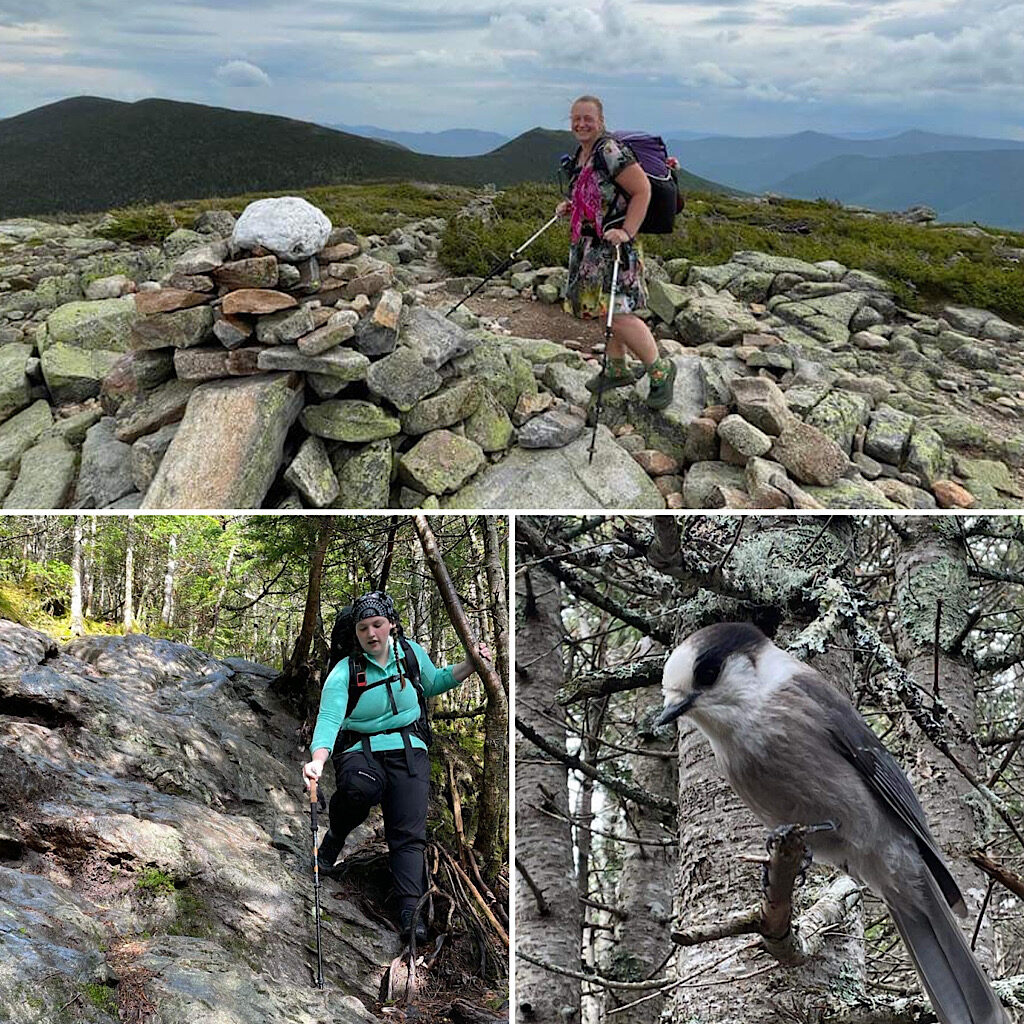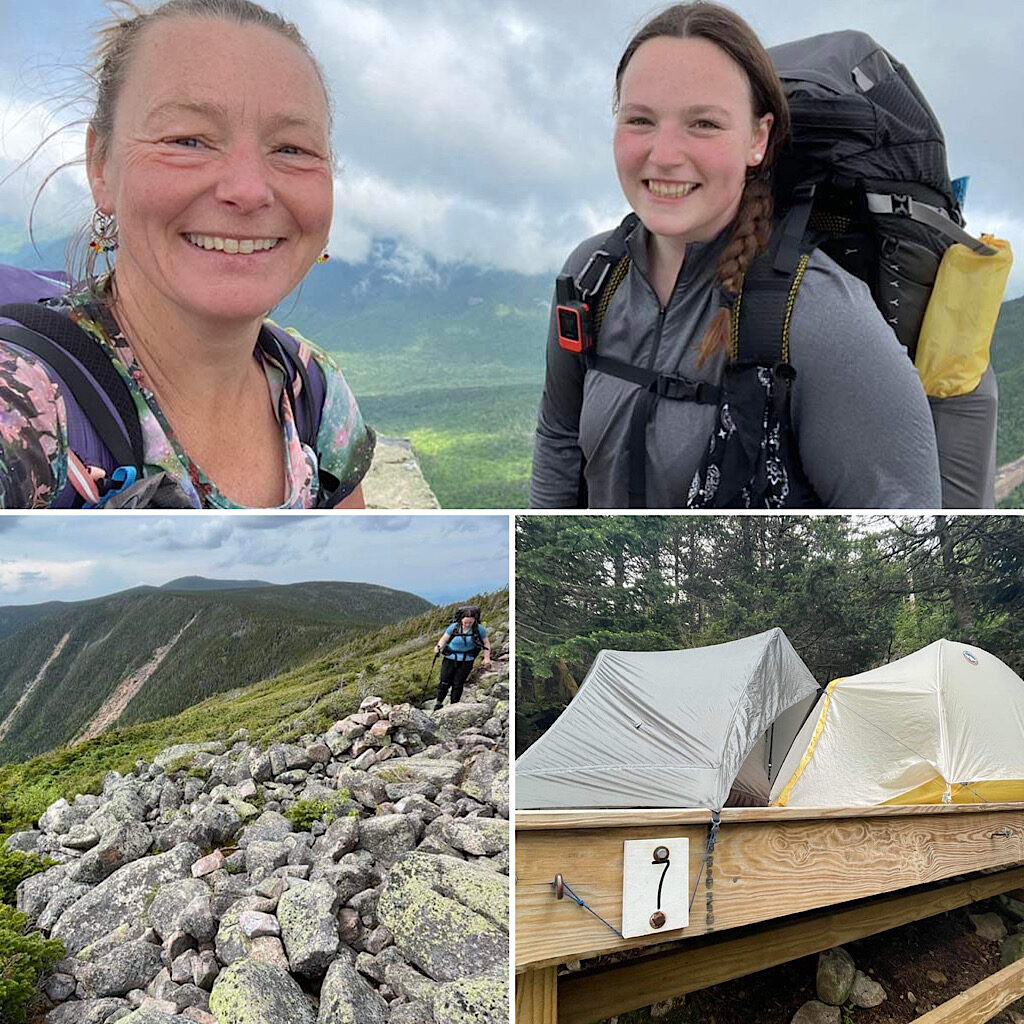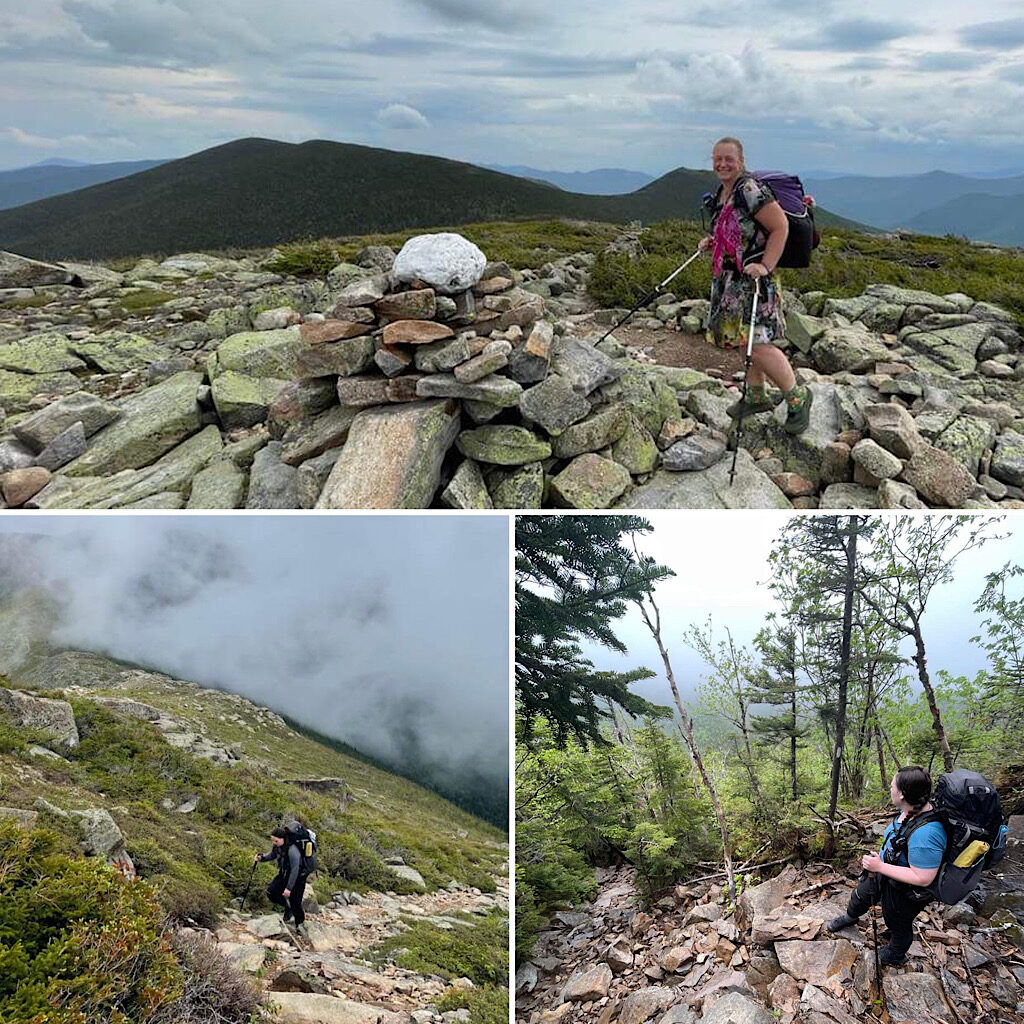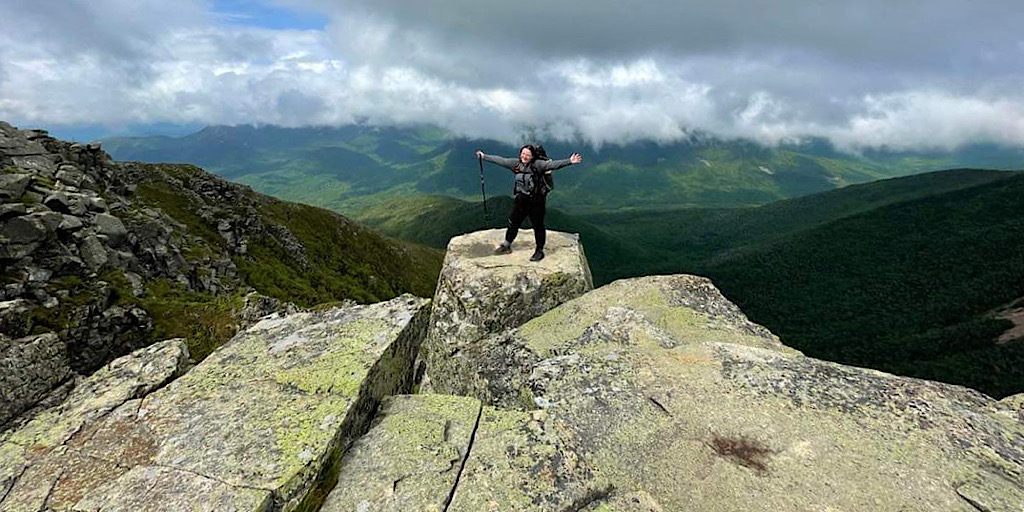 Great lead, Arlette, and to our guest, thank you for adventuring with Redline Guiding!