There are 48 mountains in New Hampshire that quality as so-called "4000-footers," even though some that exceed 5000-feet aren't prominent enough to actually count. It's complicated, as they say. If you really want to know the sordid details, you can find them here. In any case, hiking those 48 peaks begins the process for some. It's not just "Hiking the Whites." For many people, it is that list in particular — the most popular one of them all — that ignites a life-long passion. First it's the 48, followed by the 52 or the 67, or the 100, or one of the others worth struggling for. For some that involves hiking all the trails in the book, and for others still, that means sussing out only the scary ones. You do you.
For our most recent guest, led to the summit of Mt Pierce (4313′) by Redline Guide Arlette Laan, found that second 4000-footer within her grasps and yearned for more. Fortunately Mt Eisenhower (4763′) wasn't too terribly far away, and since the weather was amazing, improving in fact as the long day wore on, grabbing that added peak made three out of the 48 doable. So they did. Arlette grabbed these photos.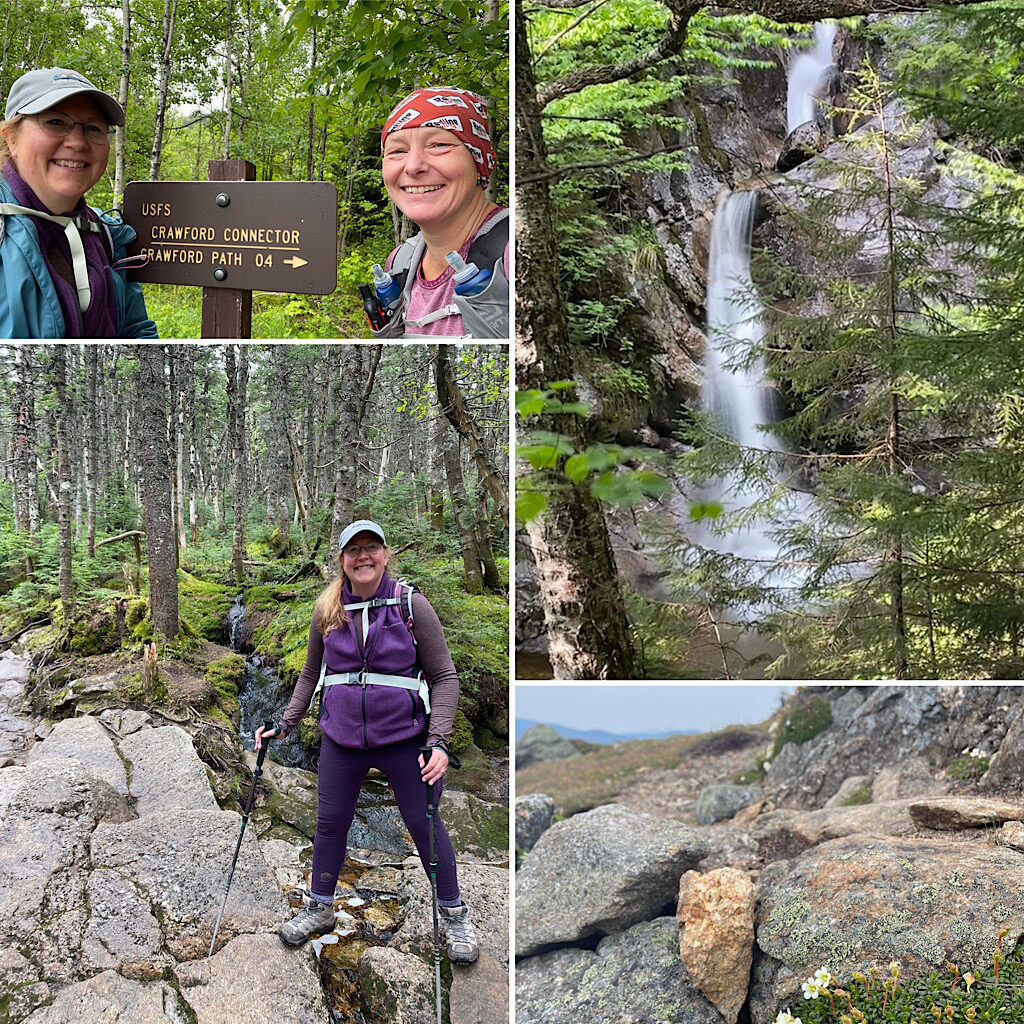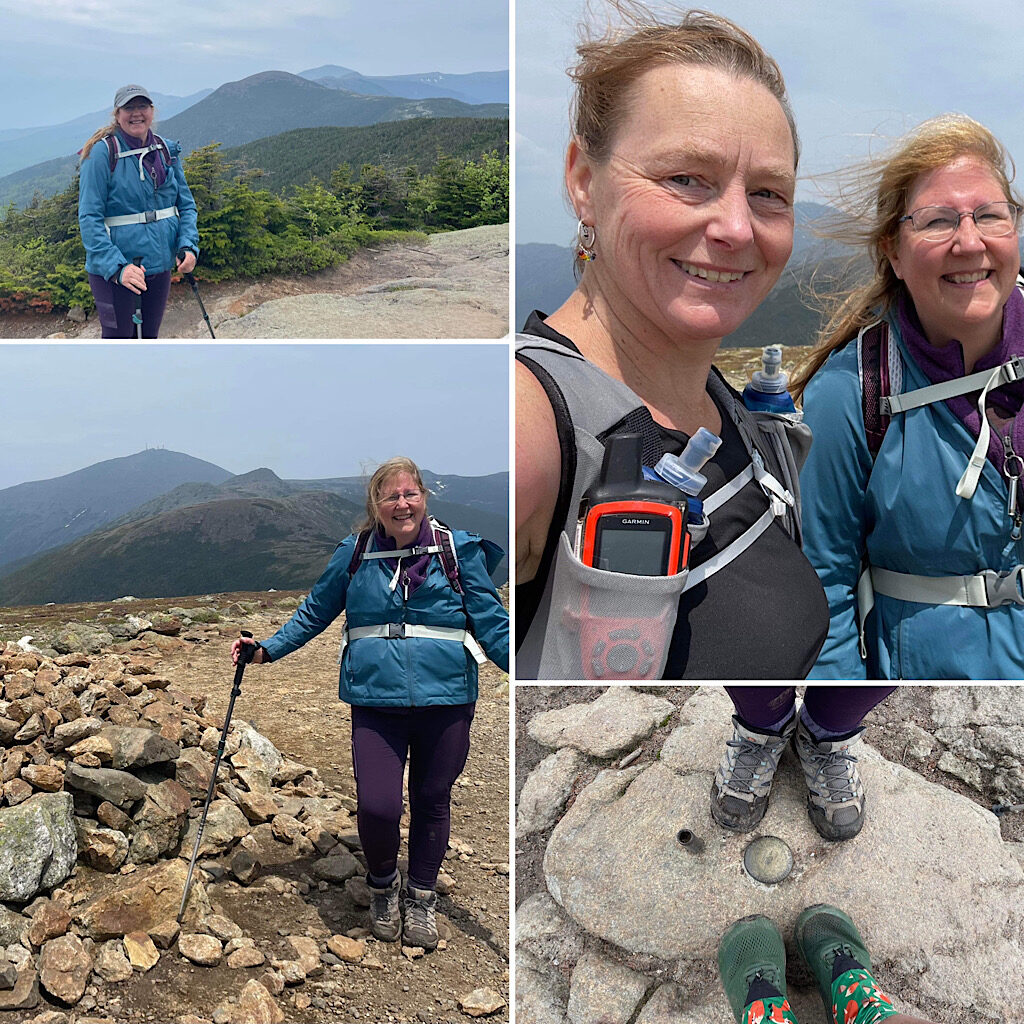 Great job one and all. To our guest, thanks you for adventuring with Redline Guiding! 45 to go!