Thank you. We learned a lot and had fun doing it!
Two people came to us, repeats visiting us again, in fact. They a young-at-heart couple married for a whopping 45 years, and with big things on their joint to-do list. Stuff like the Long Trail (LT) as a warm up, then the Appalachian Trail (AT) as thing one. Need more? Well, we'll ask them after they get warmed up. Although experienced hikers in the Whites, doers of those 48 (which they love), they wanted to know what they didn't know about potentially dangerous river crossings and the found feeling of knowing map and compass navigation. Day one was all about reading rivers and rocks, and day two about direction. She declared herself unteachable in regards to navigation from the start, but we were told we might have gotten through offering unique insights and practical usages designed to help. Both days were taught by Redline Guide Mike Cherim. Focused on teaching he didn't get as many day-two photos as he wanted to, but…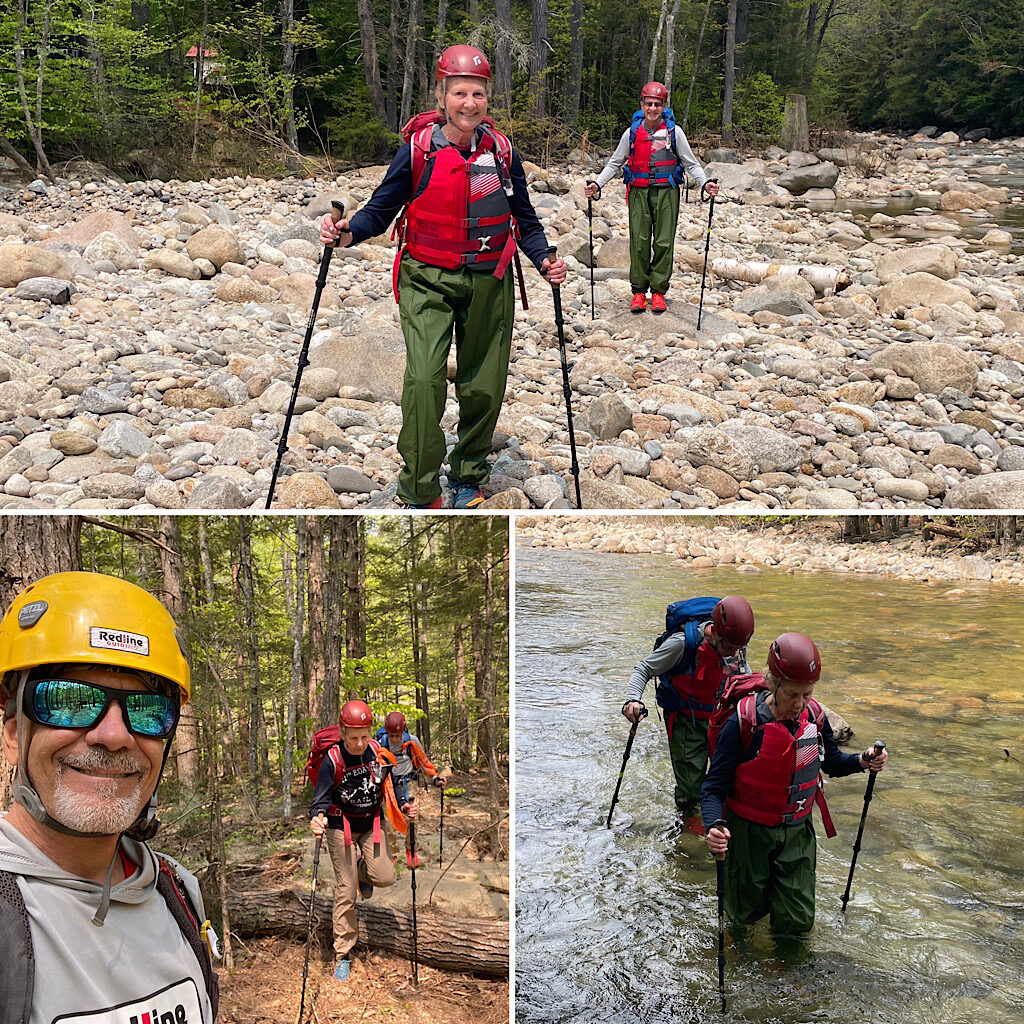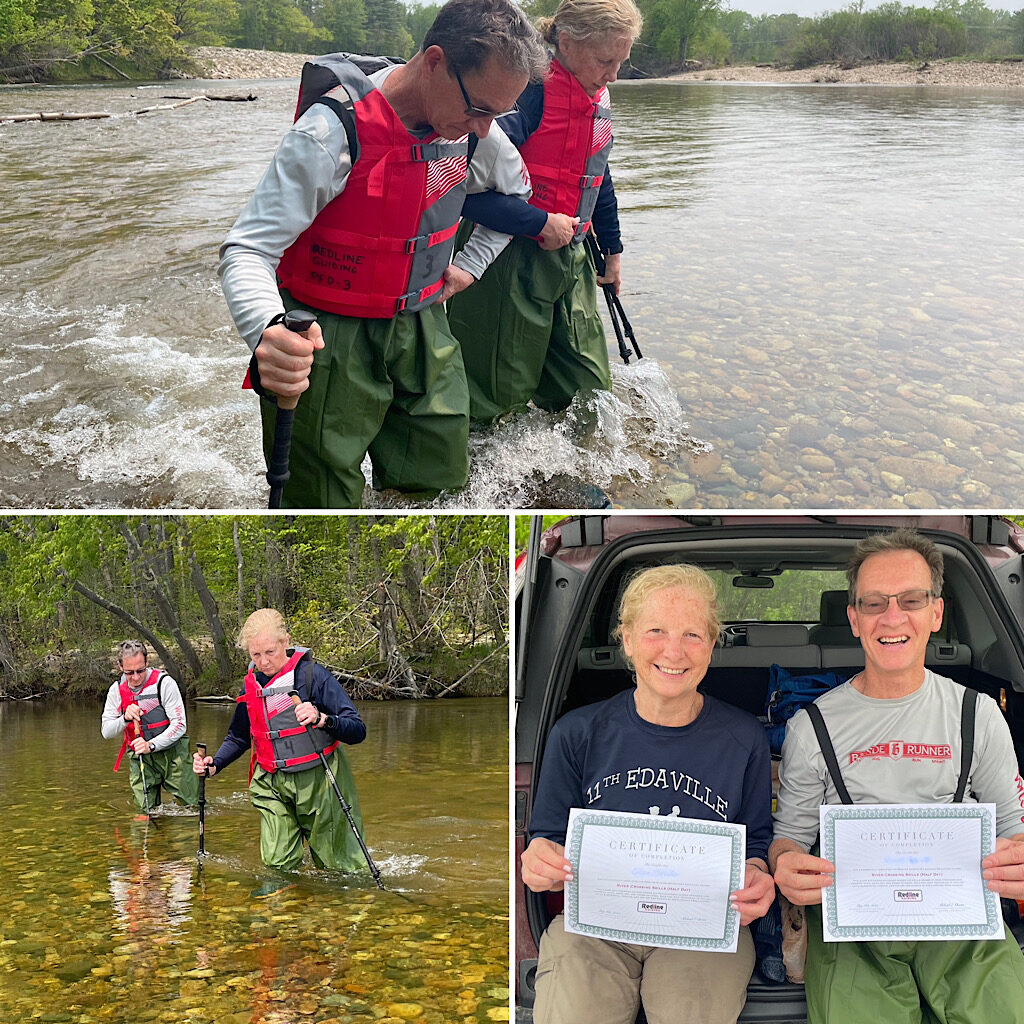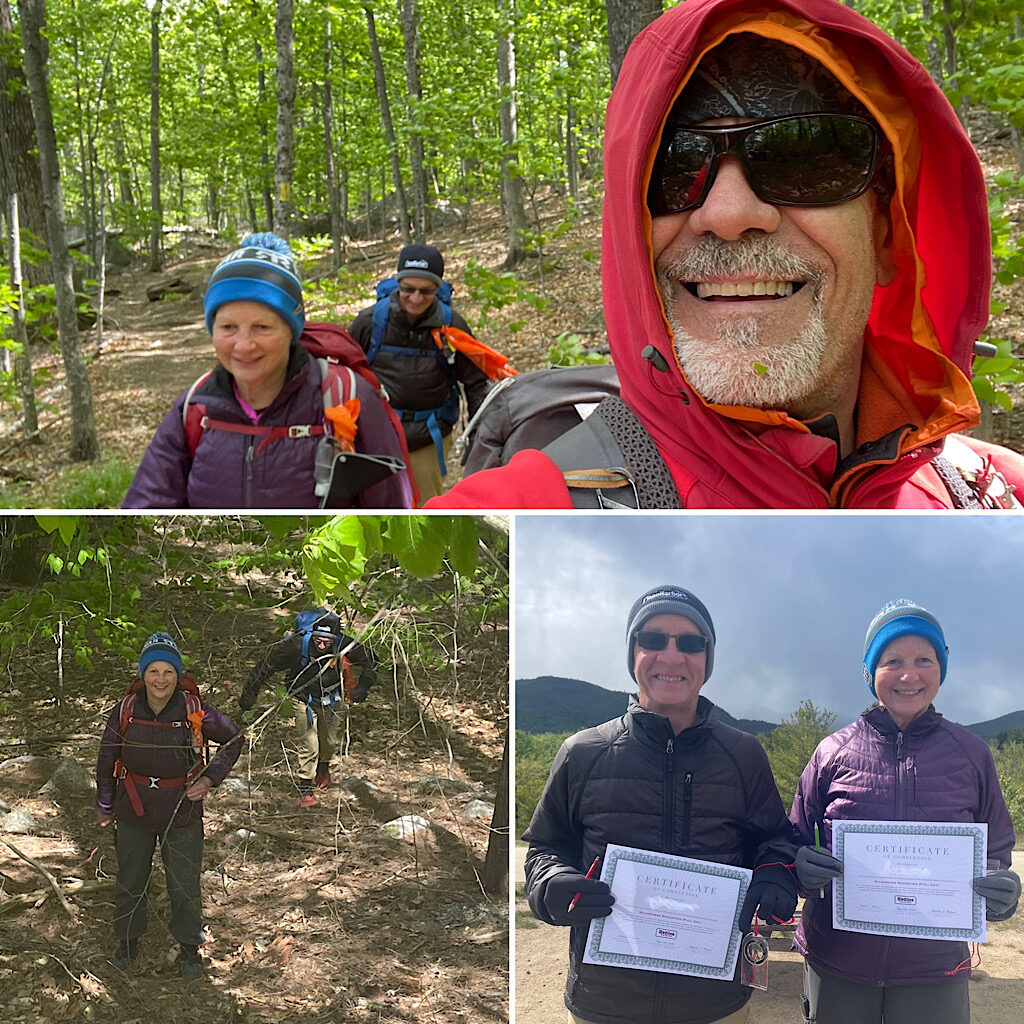 Great job everyone! To our guests and students, thank you for choosing Redline Guiding!