More and more people come to us every year looking for backcountry skiing instruction and backcountry ski tours — often with teachable moments taking center stage. Many we find just want to get up there and check it out with no agenda in mind. They seek a knowing companion. With respect to avalanche, hangfire, and sliding fall hazards, we're that companion.
As backcountry skiing looks to be a trend that will continue, what we're also seeing more and more is the emergence of split-boarders seeking the same thing as skiers. For those not in the know, a split-board is a snowboard that, as its name implies, is spit in the middle, lengthwise. Riders will attach each plank to their feet with special articulating bindings, adding "skins" for traction — just like the skiers do — allowing split-boarders a chance to "skin up" the mountain, too. Showing one such rider the goods was the assignment for Redline Guide Phoebe Seltzer, introducing one split-boarder to Tuckerman Ravine and the CCC's John Sherburn (Sure Burn) Ski Trail a.k.a. the Sherb or Sherbie.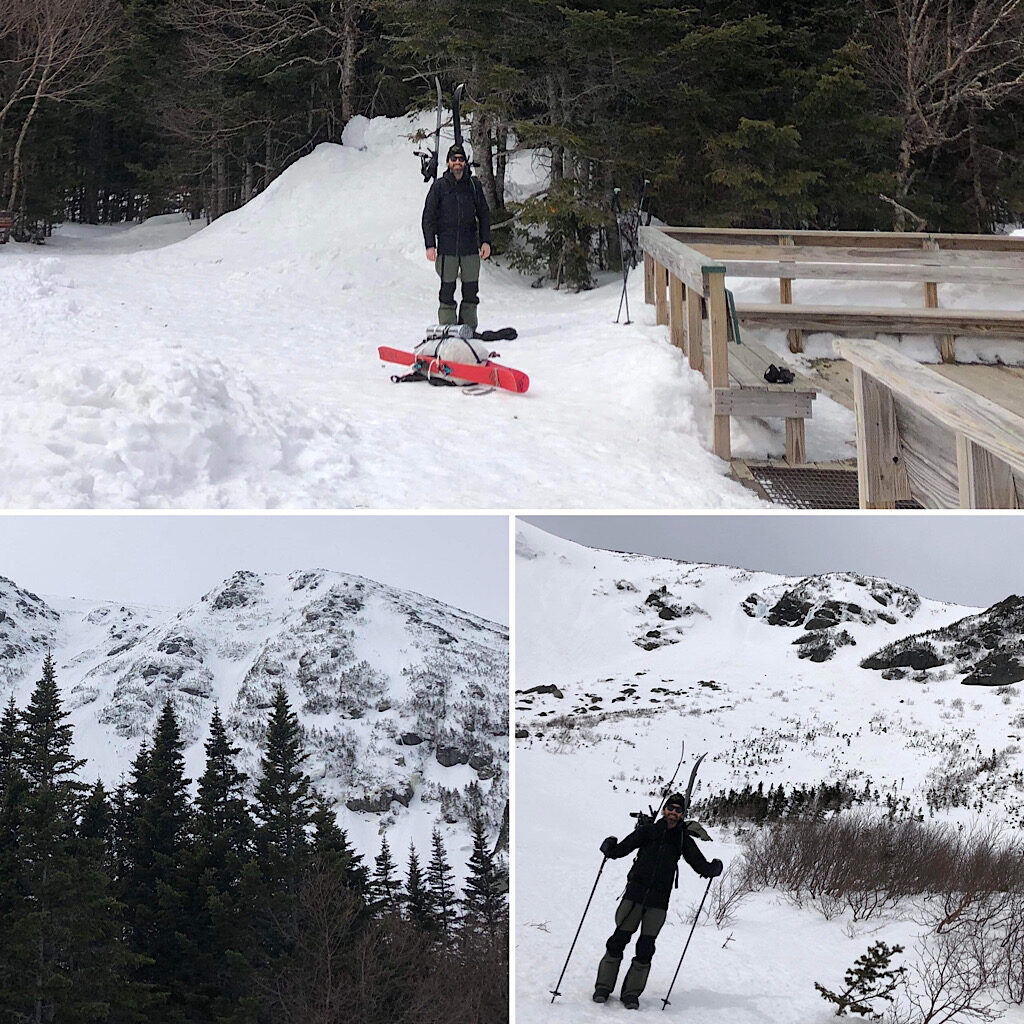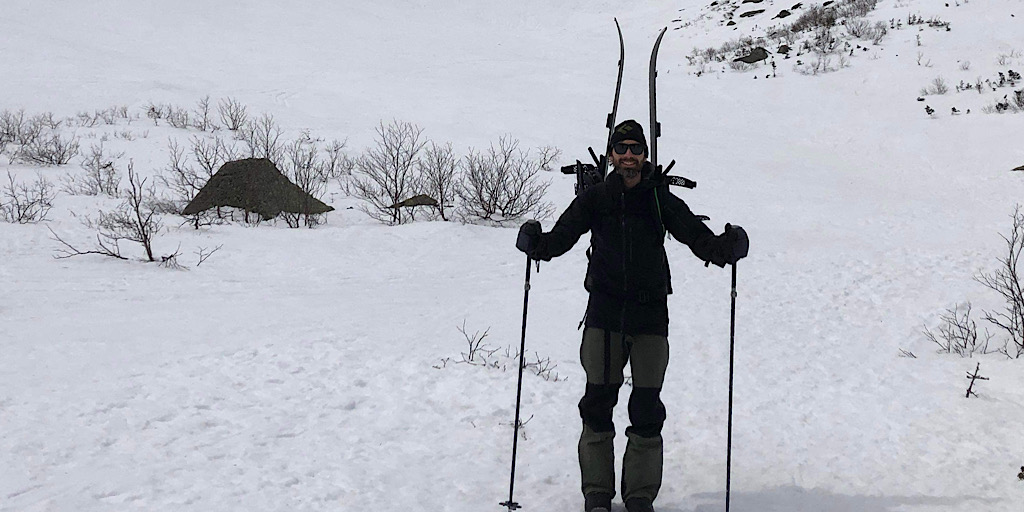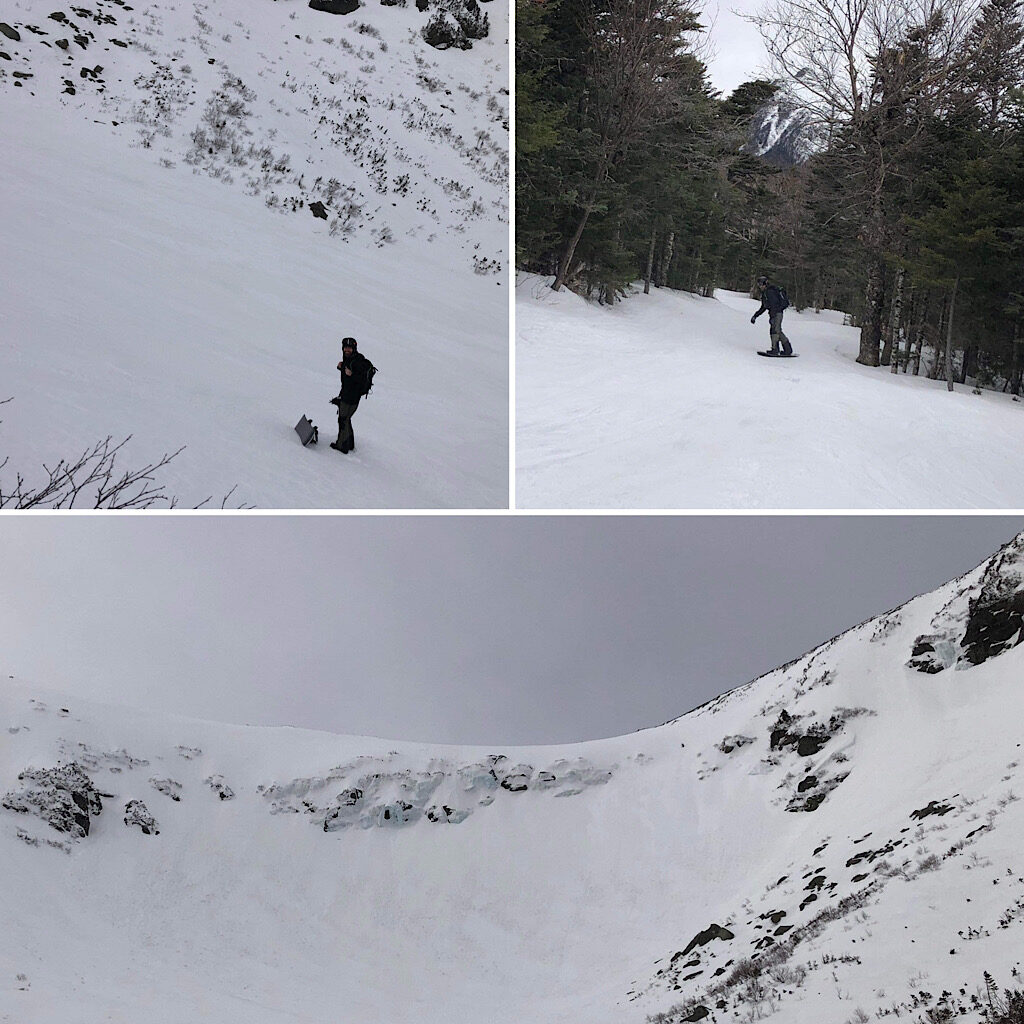 Great job one and all. And to our guest, thank you for choosing Redline Guiding!