The word "extremely" defines the day on many levels. It was extremely wild, yet extremely mild, all at the same time. Redline Guide Will Murphy summed it up in a message sent near the end of the day of their planned Mt Washington ascent. The short message simply read: "60+, 2deg, -33F" which we took to mean the winds were cranking at over sixty miles per hour while the ambient temperature was in the low single digits resulting in a bone-chilling, breath-taking wind chill. Will made other weather observations, but we'll get to that. Let's back up a bit in the telling of our tale. Our duo didn't begin their adventures in the alpine.
It all started with some self-imposed physical preparation followed by some technical training — namely our Winter Skills and Mountaineering Skills classes, all as part of what will probably be our final Winter Mt Washington program of the season. This segment was led by Redline Guide Ken Hodges as he has expertly done many, many times in the past, and carried out at our spring go-to for low elevation snow: the Black Mountain Ski Area in Jackson, NH (as always, thank you very much).
To document it all we'll begin with some photos from day one, the training, then follow up with some photos (and a video) of summit day action. In the latter set you may notice something odd: namely how clear the skies are. Granted it's extremely cold and extremely windy, but Will also noted it was extremely clear. Specifically he wrote: "The clarity of the sky and visibility was one of the best I've seen." Speaking of visibility, a nod goes out to Will for lending aid to a couple from Canada who were intimidated by the cold and wind. He talked them out of an ill-conceived escape plan and put them back on the track to success through safety. Nice way to represent, Will, both Redline Guiding and yourself.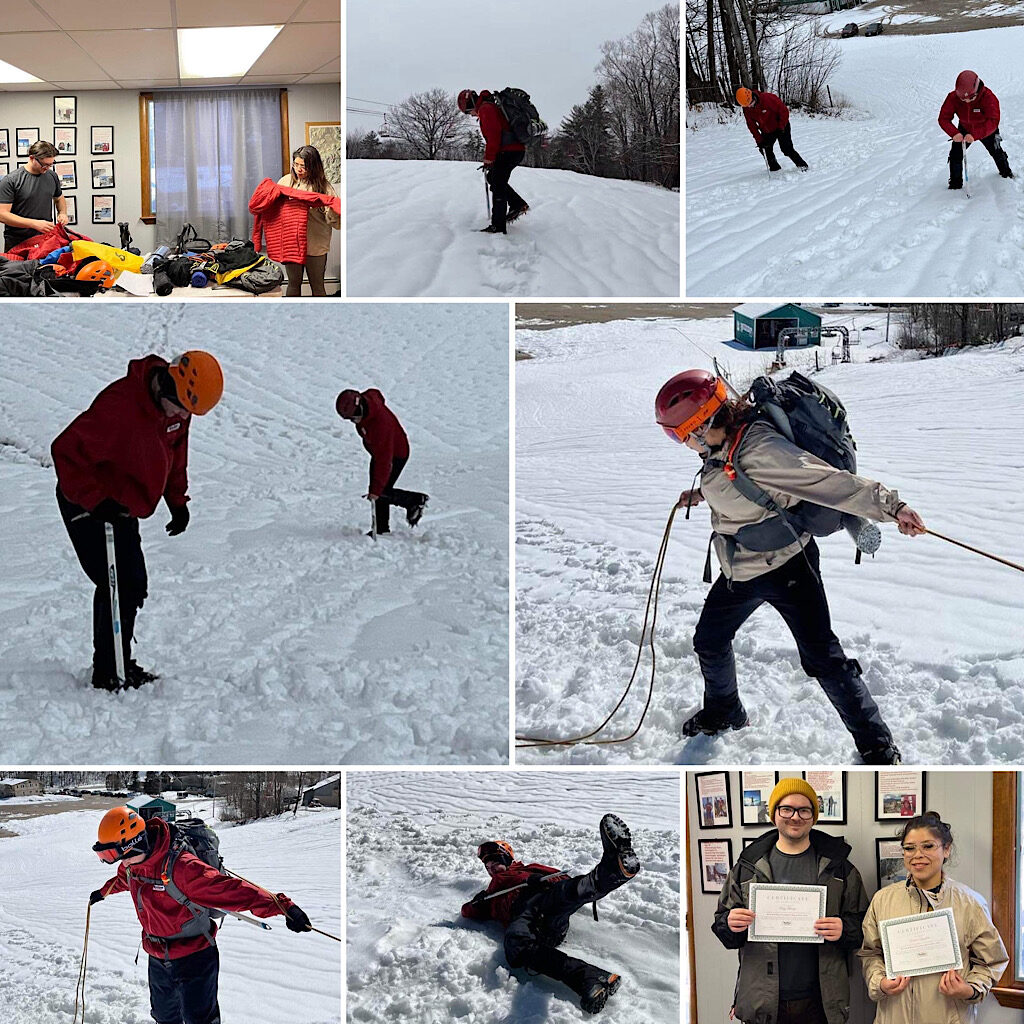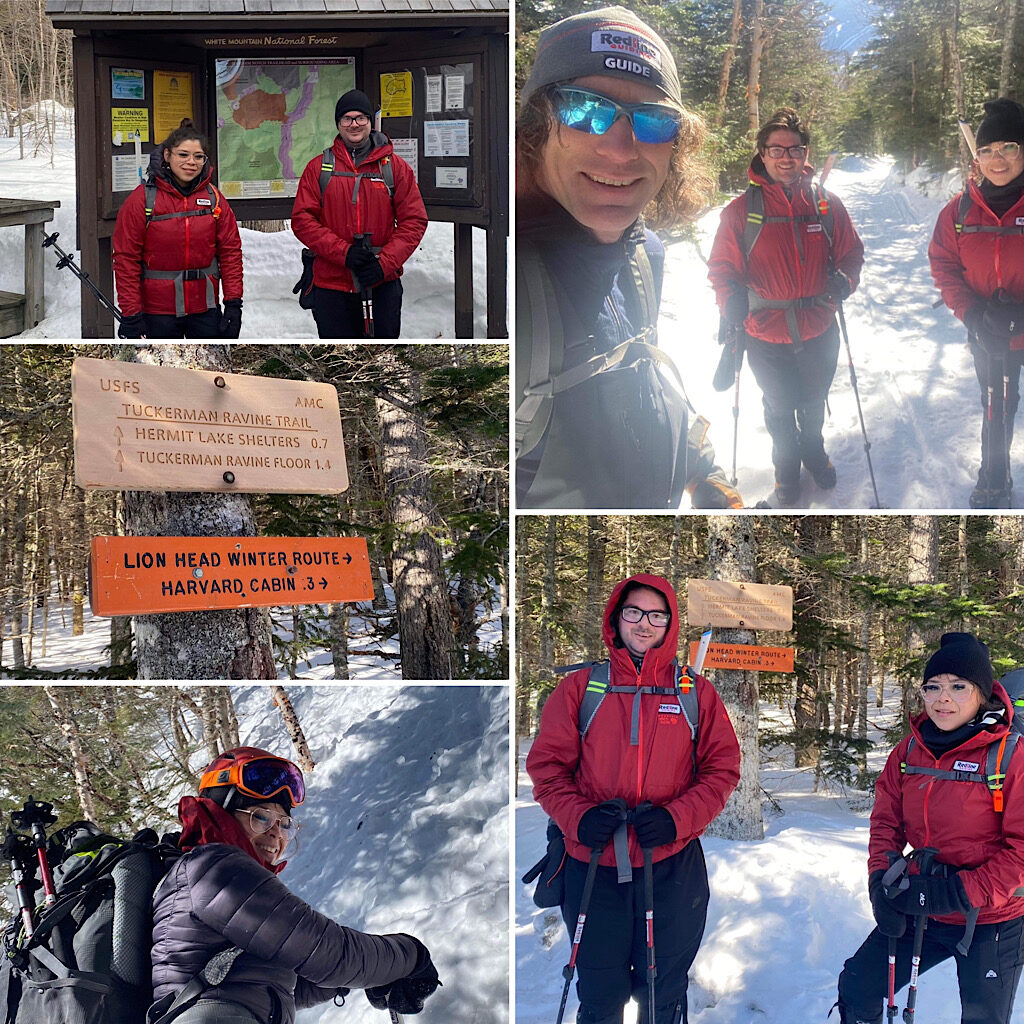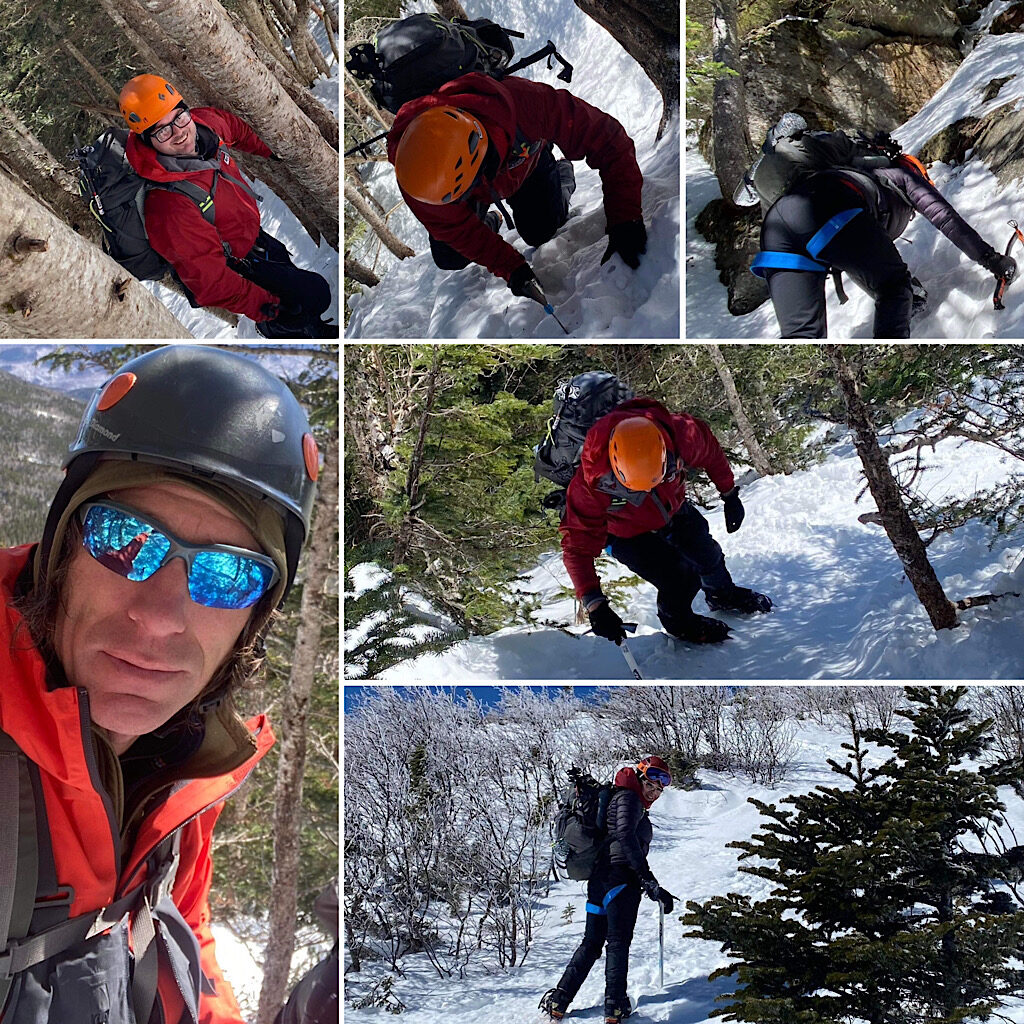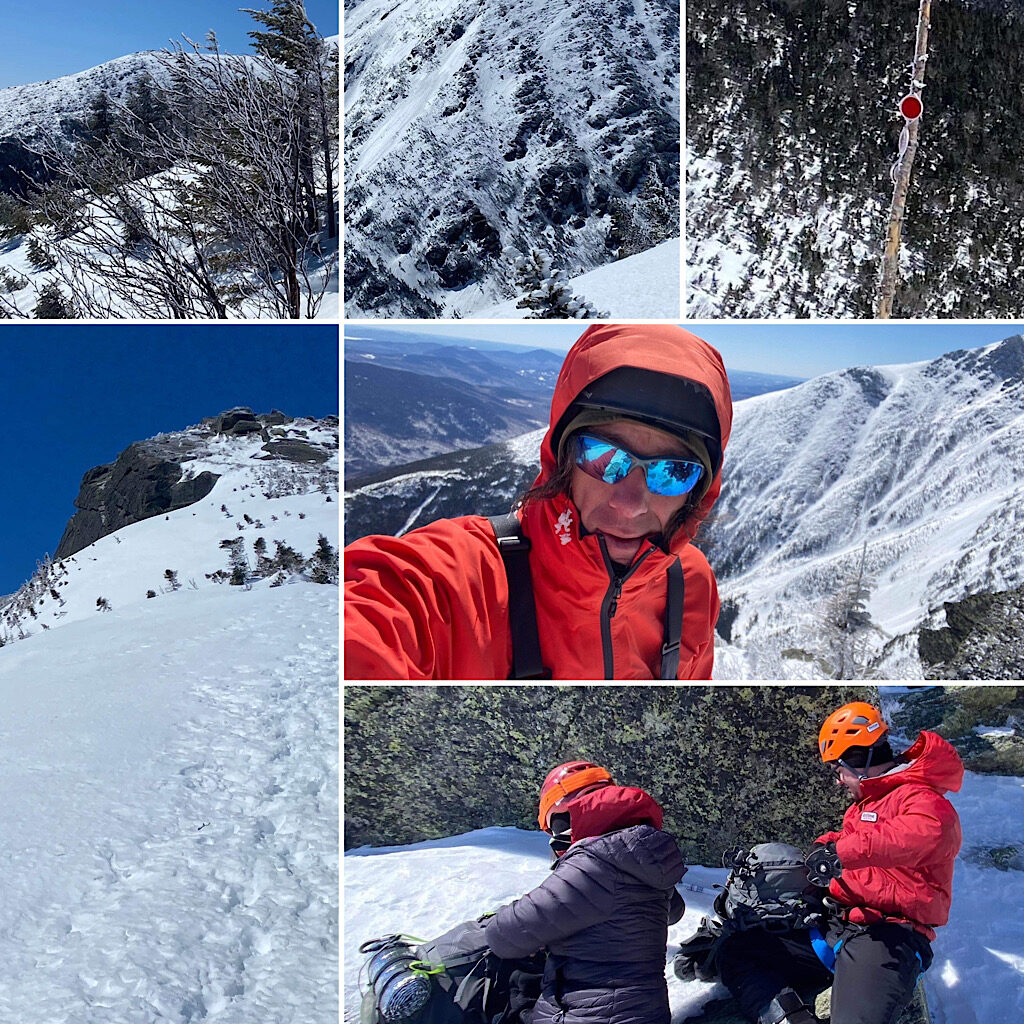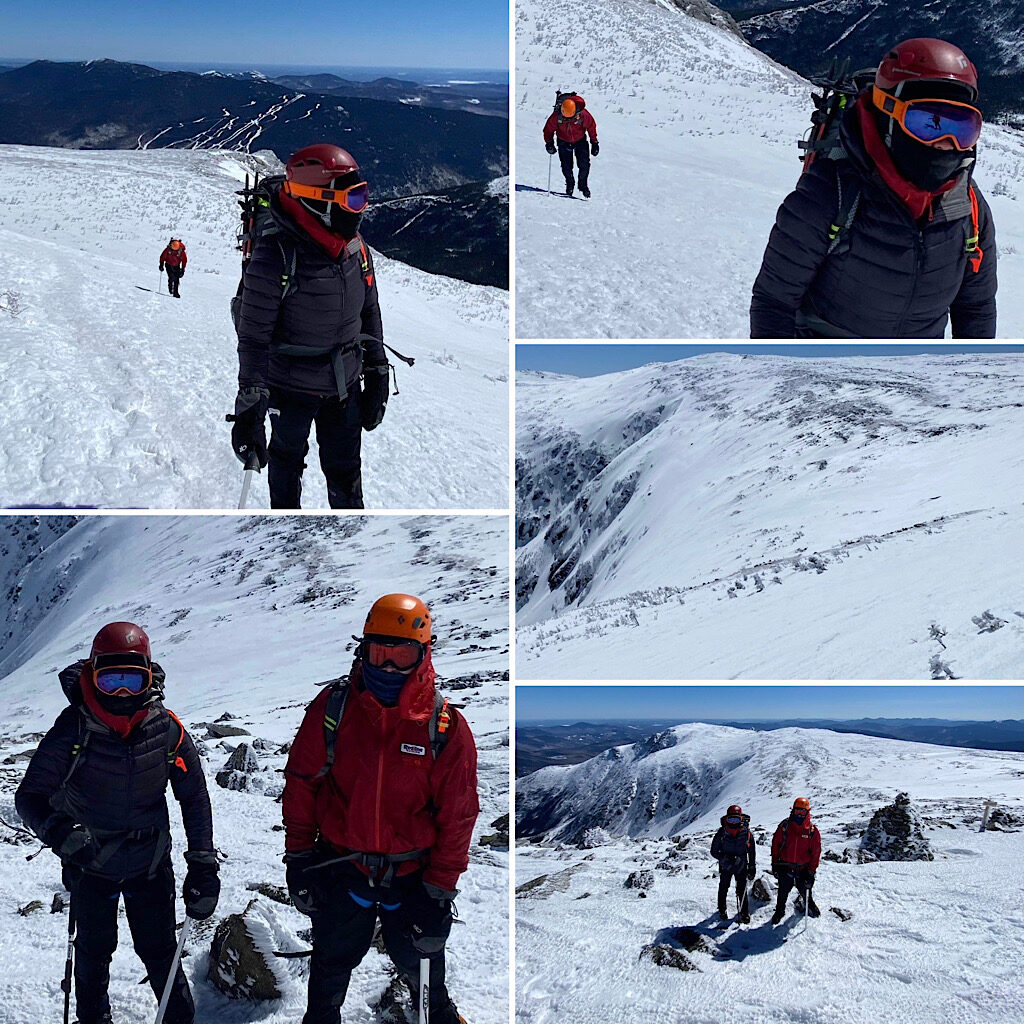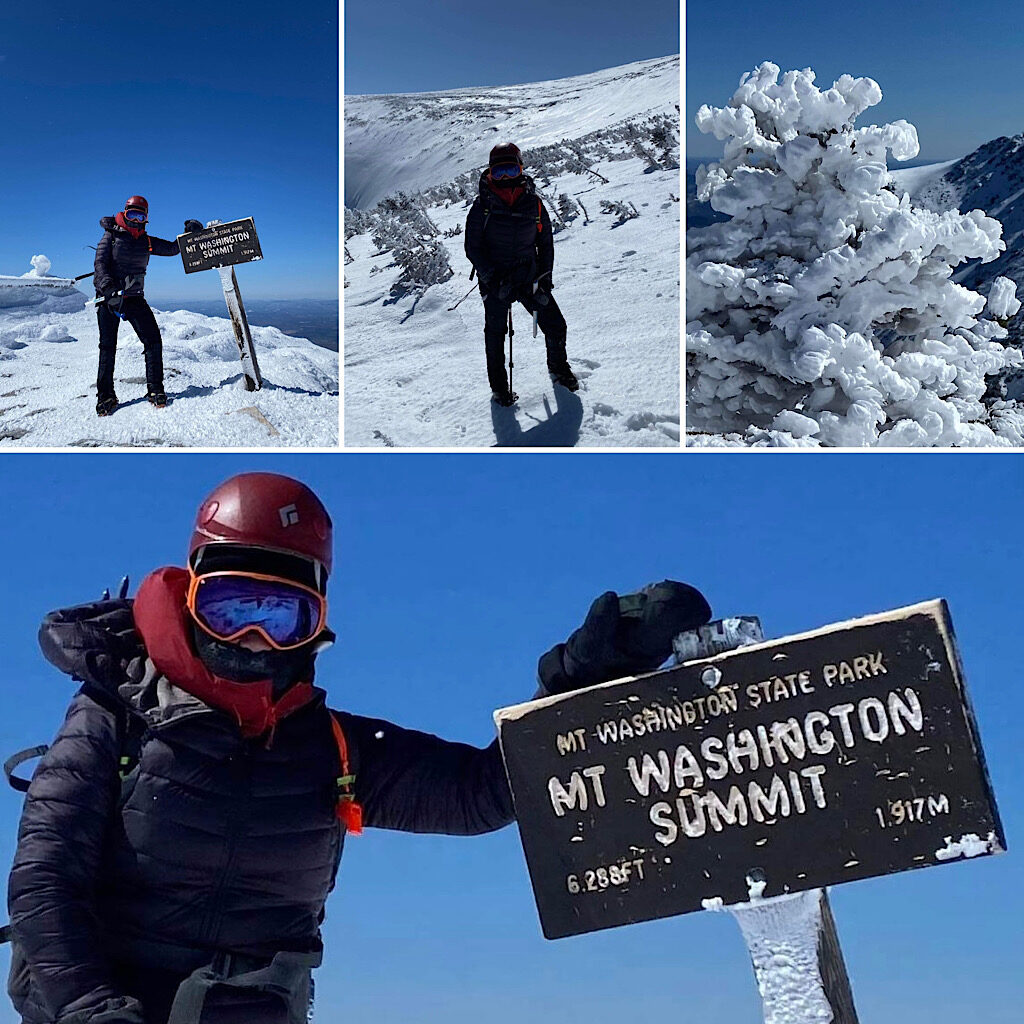 Great job one and all! To our guests, thank you for choosing Redline Guiding to learn and adventure!