It's the time of year where winter-oriented activities like backcountry skiing overlap with warmer-weather pursuits like learning river crossing skills. And other things like glacier skills become popular, as well, as people prepare to climb western volcanos this coming season. It's a fun time just chock full of variety. In fact we were only absent a hike and an ice climb. Oh, well. We did get those other things done.

Backcountry Skiing on Mt Washington
Redline Guide Will Murphy led three fellows, two novice backcountry skiers and one experienced split boarder, up into Huntington Ravine to do some skiing and riding. The team then skied the "Fire Road" and made their way to the "Sherbie" exiting via it on some awesome cover.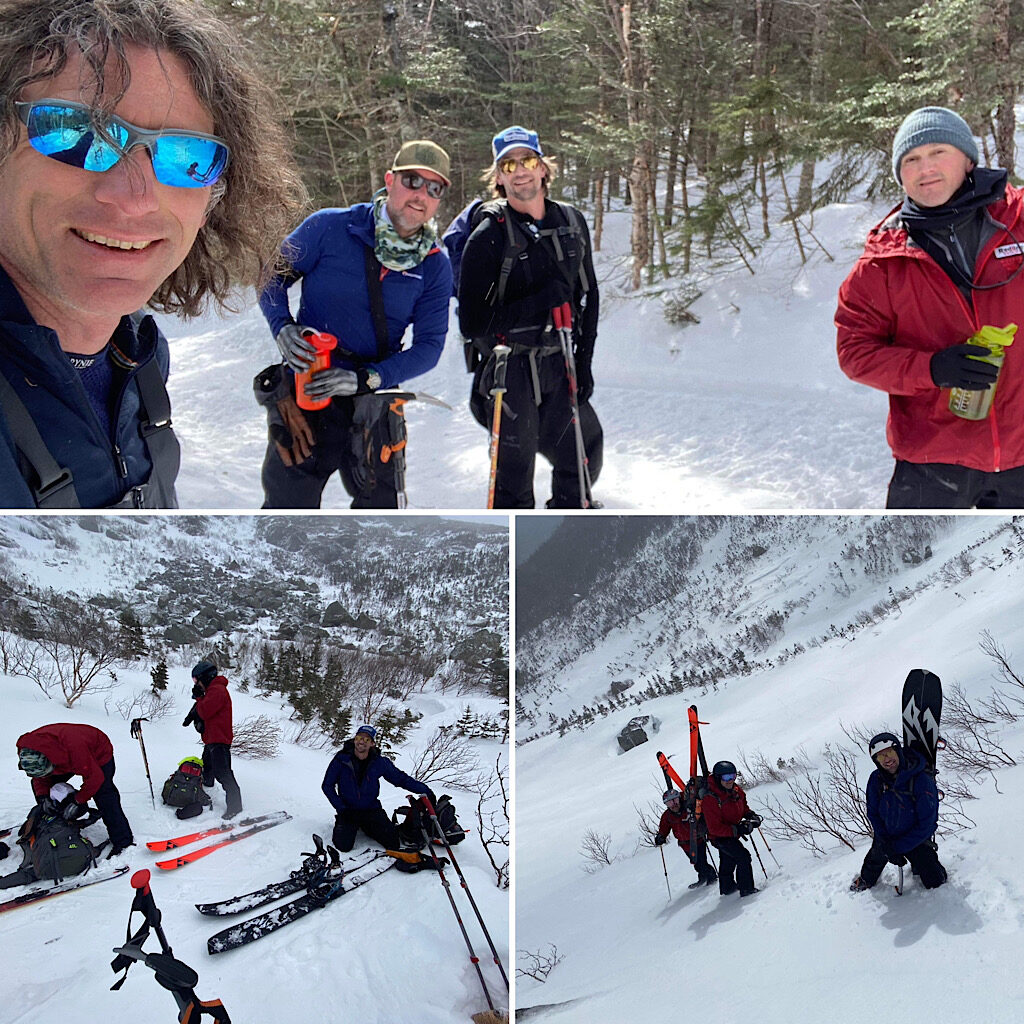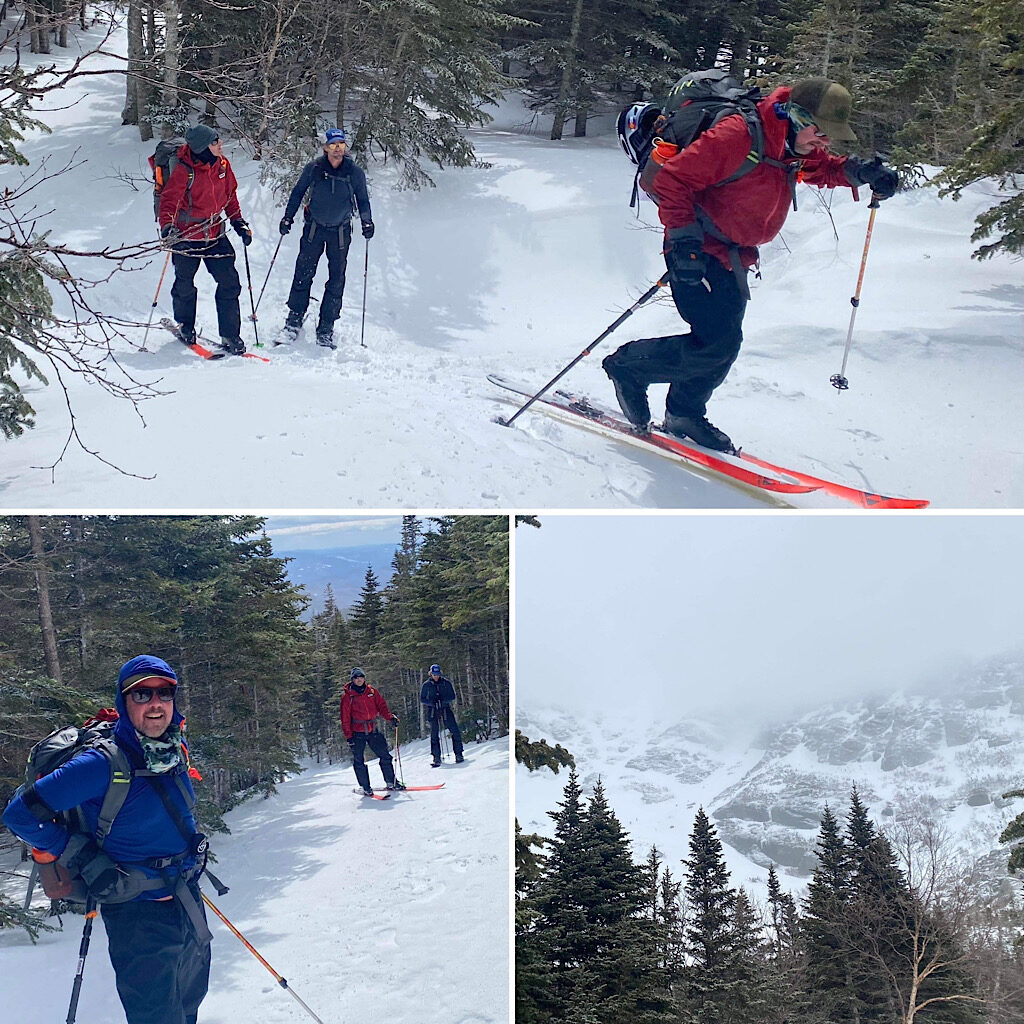 Learn How to Safely Cross Rivers
While gravity was having its way with Will's gang, Redline Guide Mike Cherim was the very next day avoiding being swept away downstream during a River Skills Course. This course, in particular, was extra exciting as the students really wanted to find their own points of failure — but while not dying in the process. Put it this way, our rescue throw rope was actually employed. Crazy kids now know where to draw the line.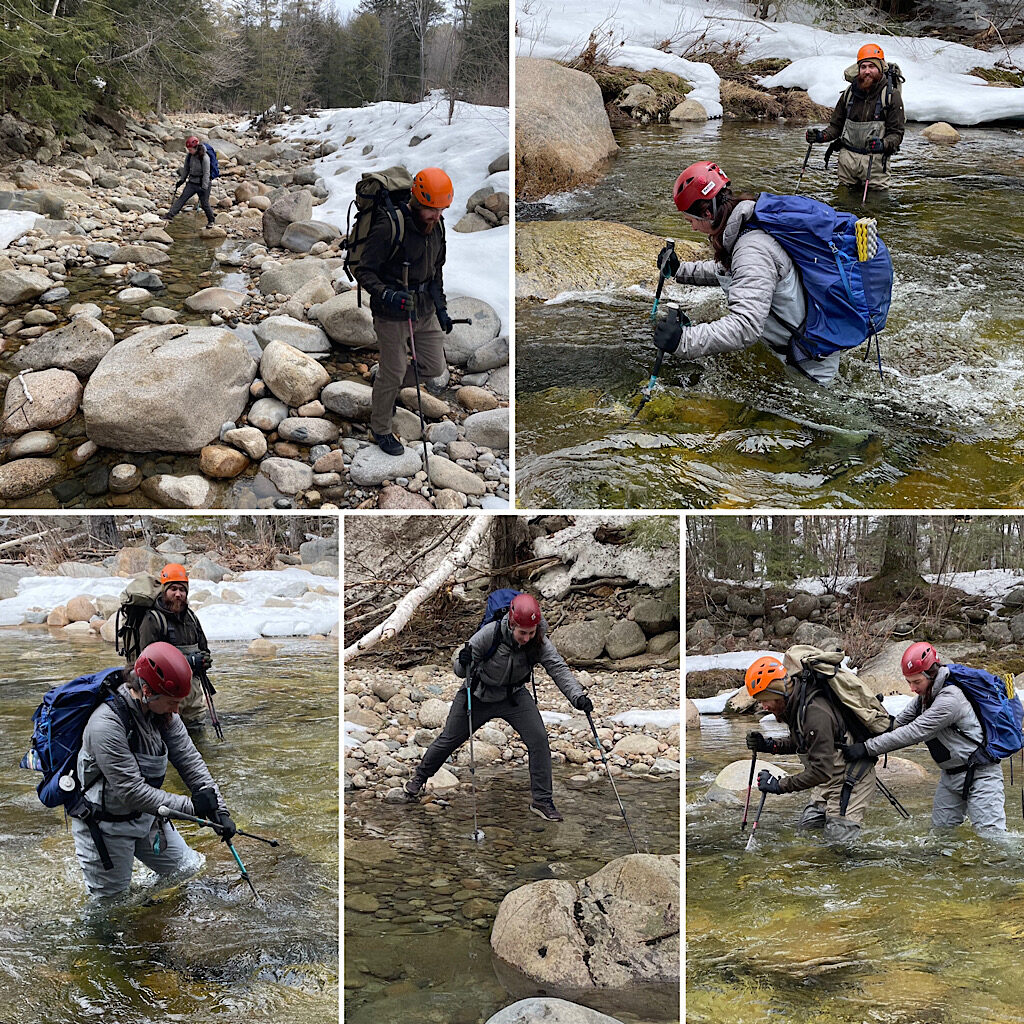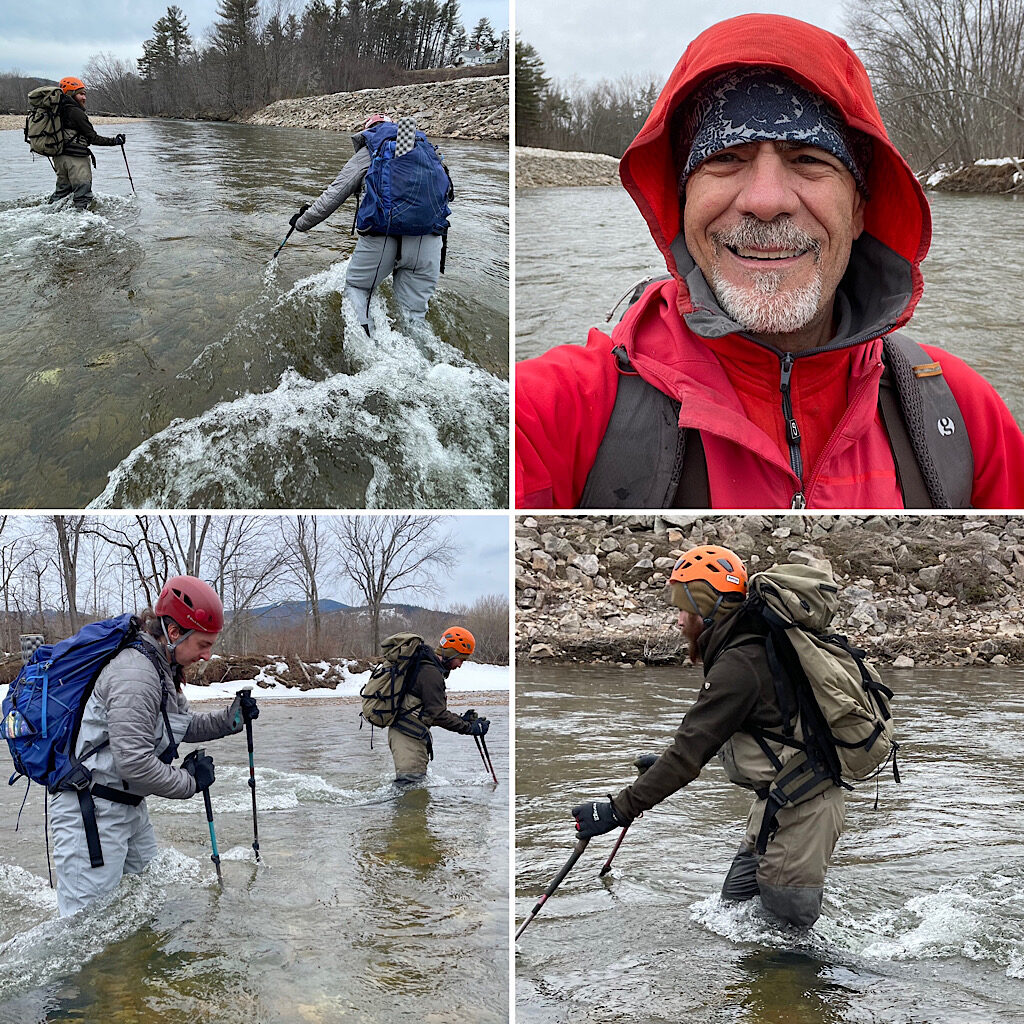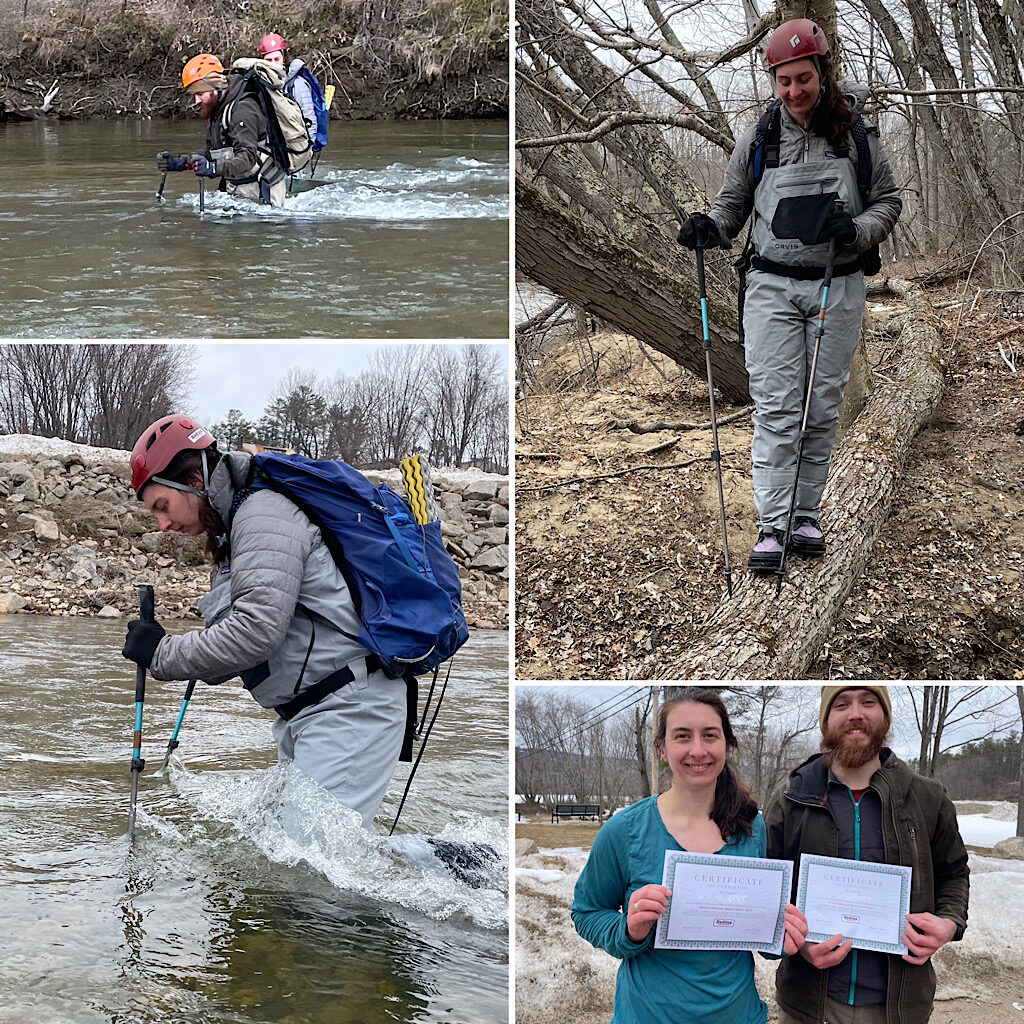 Prepare to Travel on Glaciated Terrain
To really round out the weekend significantly blurring the lines between seasons, Redline Guide Pat Ferland was out there teaching a couple of guests how to operate as a team on glaciated terrain. This was a particularly in-depth weekend-long offering, giving not one but two days of training. Now that it's done, combined with the team's mountaineering know-how, they're ready to take on some bigger objectives.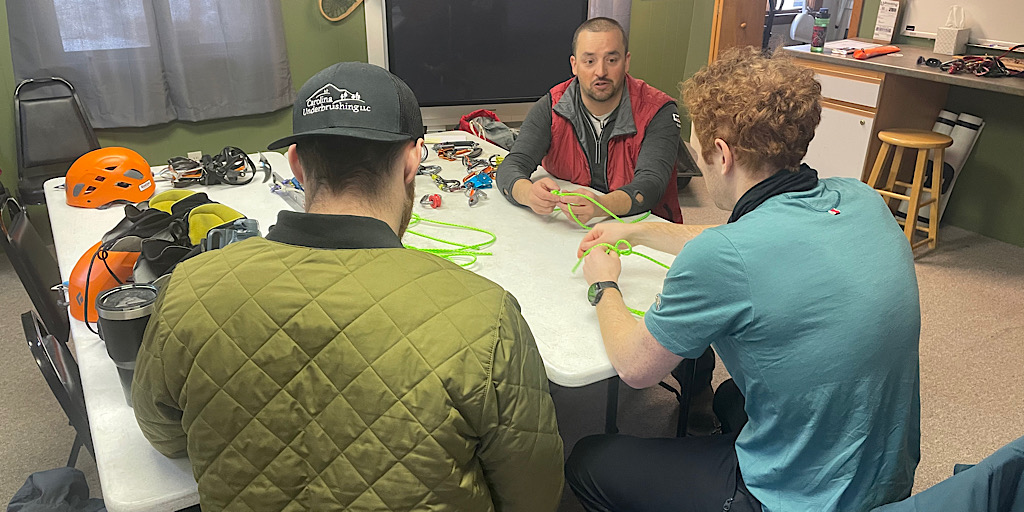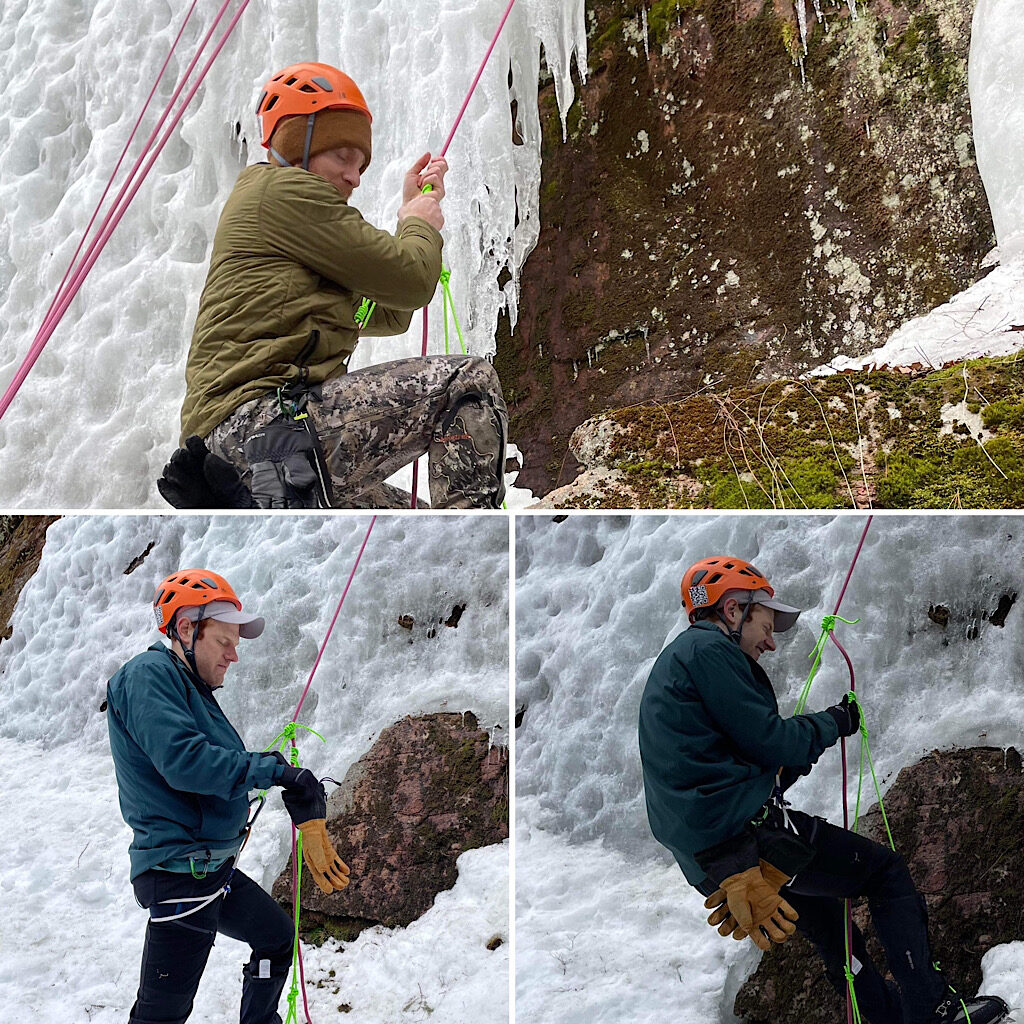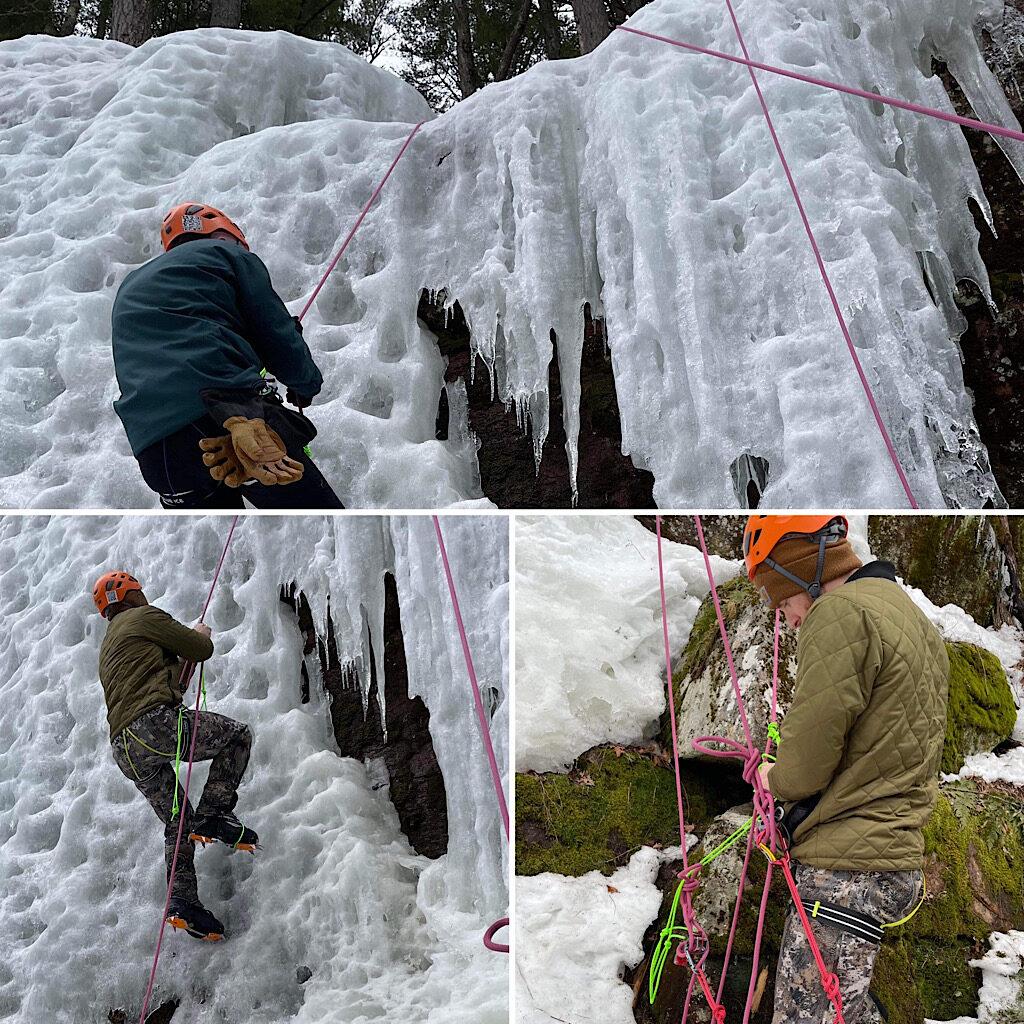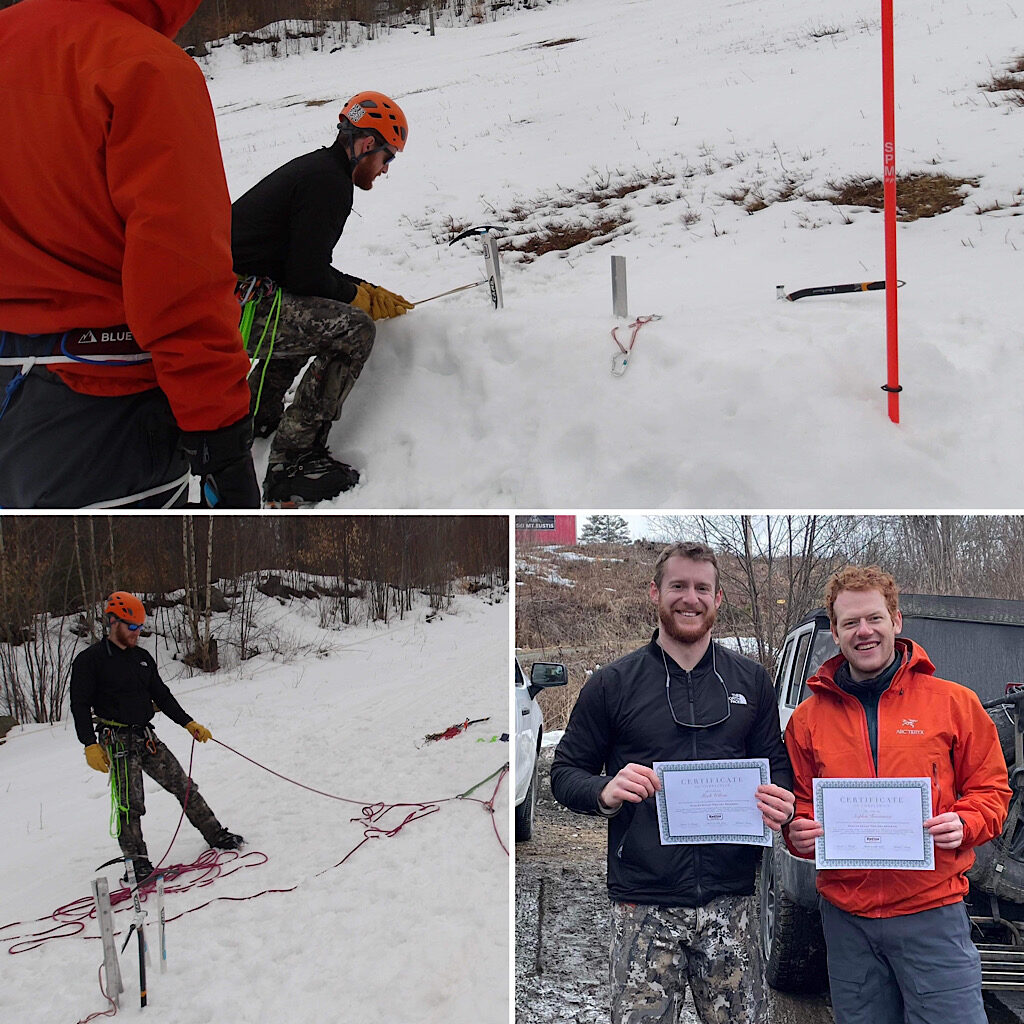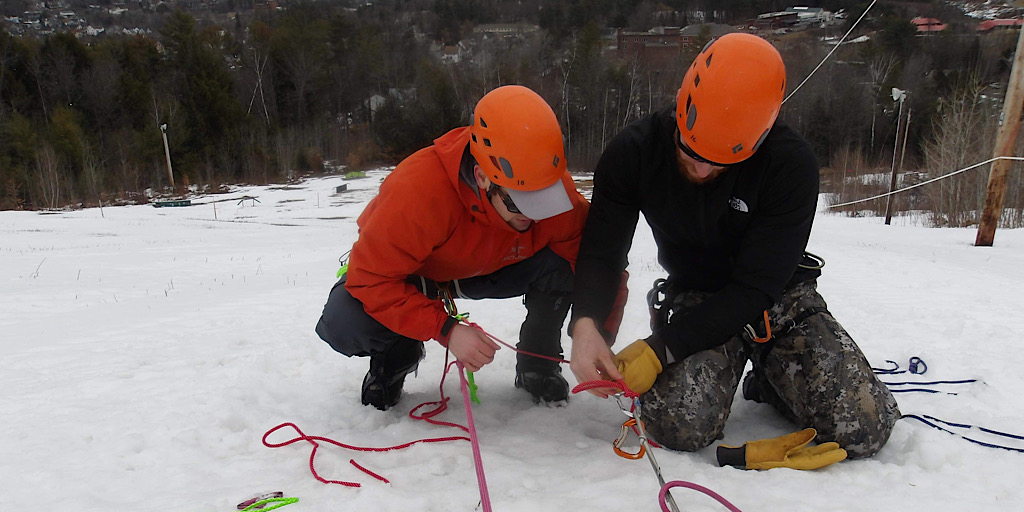 To all our guides and teams out there, great job one and all. To our guests, thank you for spending time with Redline Guiding!