The other night the coldest wind chill temperature ever recorded on Earth was recorded on Mt Washington. Go figure, that crazy mountain weather. The ambient temperatures had dipped waaay down — as far as -47 degrees Fahrenheit. It was dangerously cold, in fact. Even the Valley was frozen and shuttered for the most part. But it was that gosh darn wind that made everything so insane on the "Rock Pile" with gusts clocking in at 127 miles-per-hour. It knocked the bottom off the thermometer dropping to -108°F. Frigid free-fall! A local author and friend wrote about this event if you're interested to learn more. We're mentioning it because it is newsworthy and cool, but also so that you, dear reader, will better understand the influence the wind has on that mountain in particular. And the influence it holds over us. Our recent guests will tell you first hand as they personally faced some of these forces. Not the 127mph, but winds that proved their intensity nonetheless.
Redline Guide Pat Ferland was lead on this trip both as instructor and as guide. It was our popular two-day "Skills and Mt Washington" program so naturally the first day covered our Winter and basic Mountaineering skills material. All of this in preparation for the main event on day two: To reach that 6288-foot mark, summiting the beast — all while of course staying safe, having fun, and we'll add, looking good while you do it. That last one is one of the by-products of proper training, if you didn't realize. We think it's important.
The team was blessed with a bright and beautiful mountain. This plays a huge part, psychologically speaking, in the acceptance of the conditions up there. What intimidates people on a sunny day, terrifies them inside the clouds or at night. Naturally. So having a bright and beautiful mountain helps stack the odds in the climber's favor putting them in a good headspace. The temperatures, while cold, were reasonable (versus, unreasonable). But, then there's that wind again. It was no problem for Pat, he is used to such things in his work, in his play, and in his volunteering with AVSAR. But for our guests, experiencing what it must be like to be car surfing down the highway at high speed. It's not for everyone. Our guests had their fill and the forecast didn't call for significant improvements in the short term so the team wisely headed back.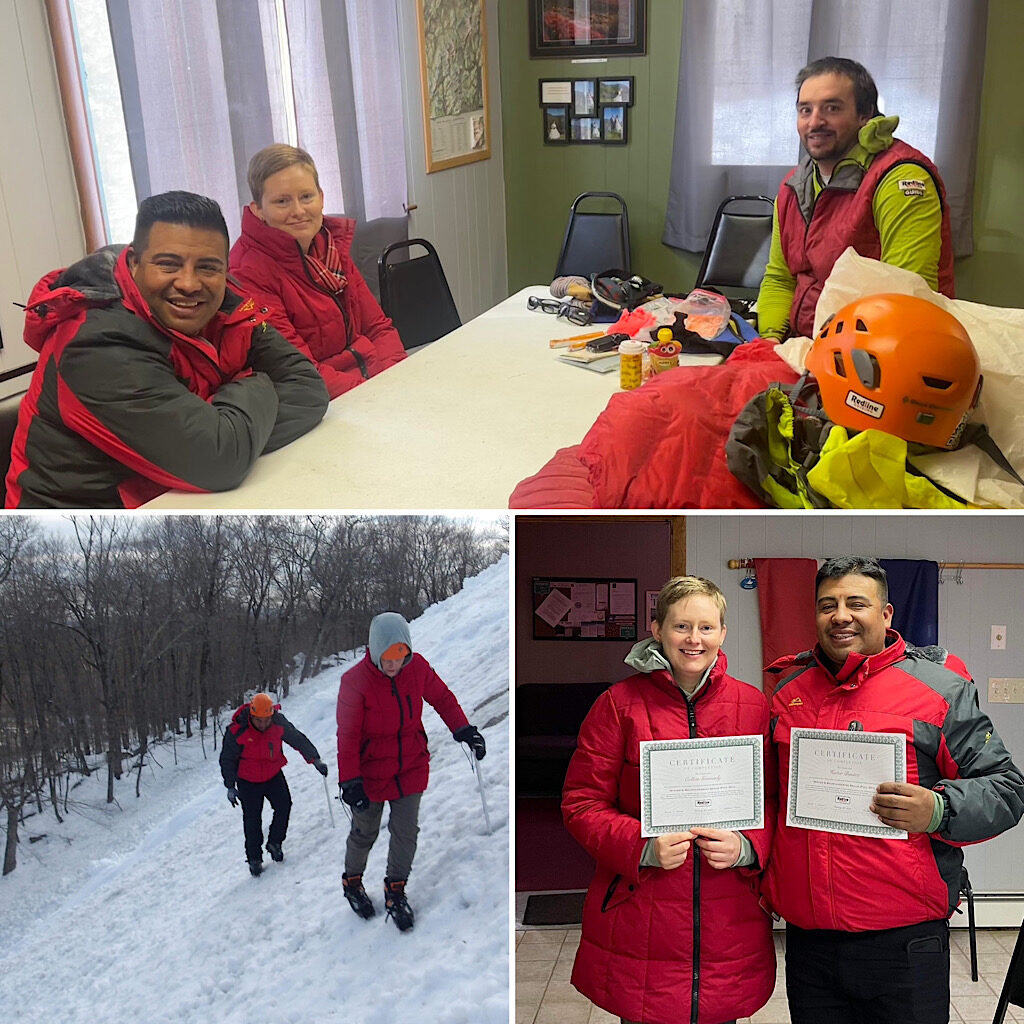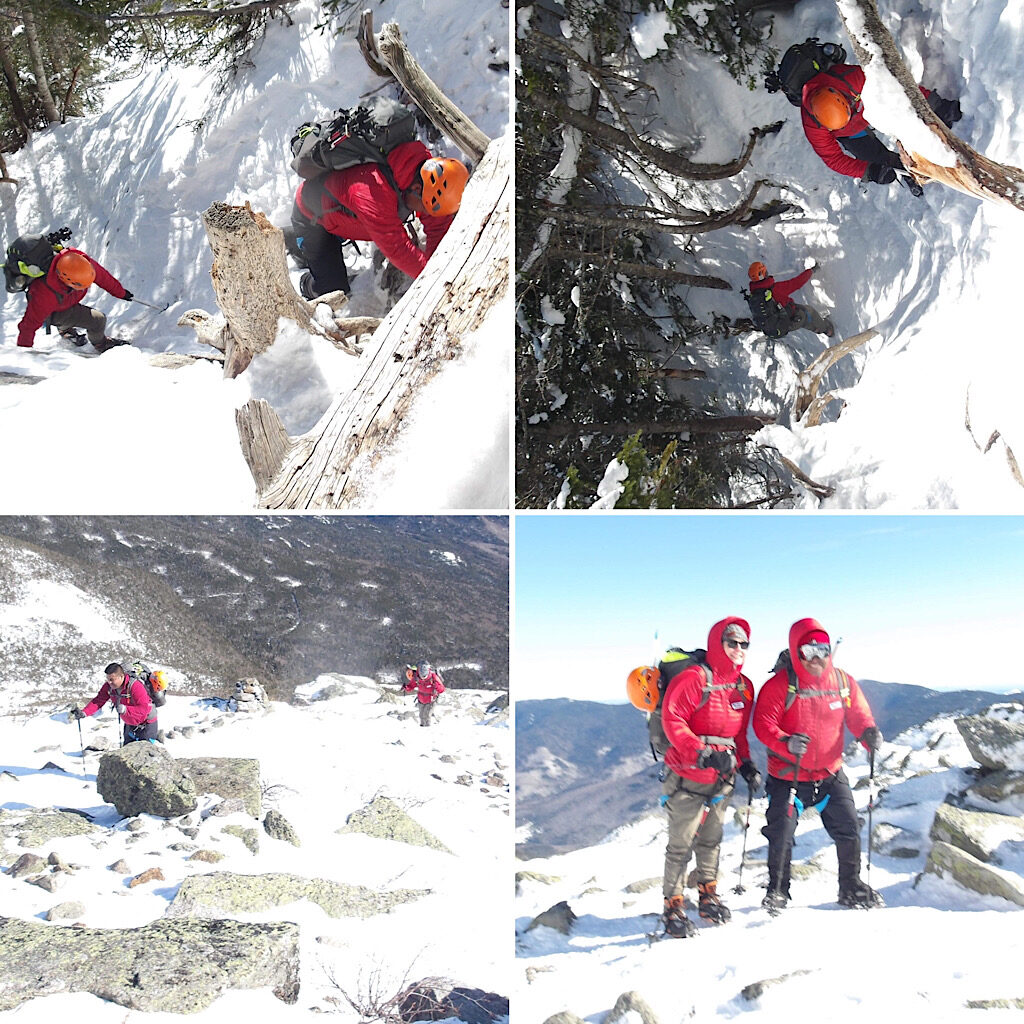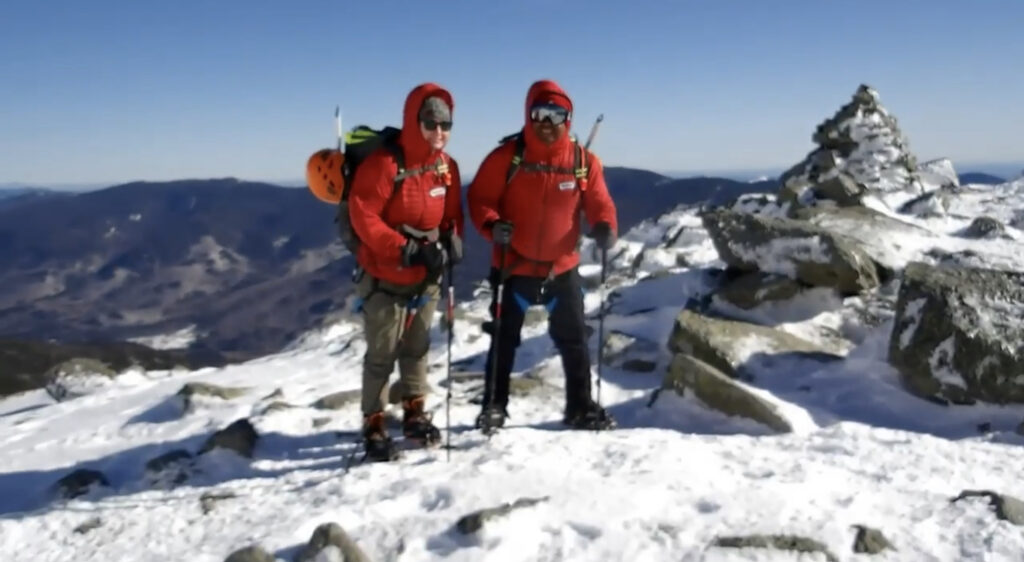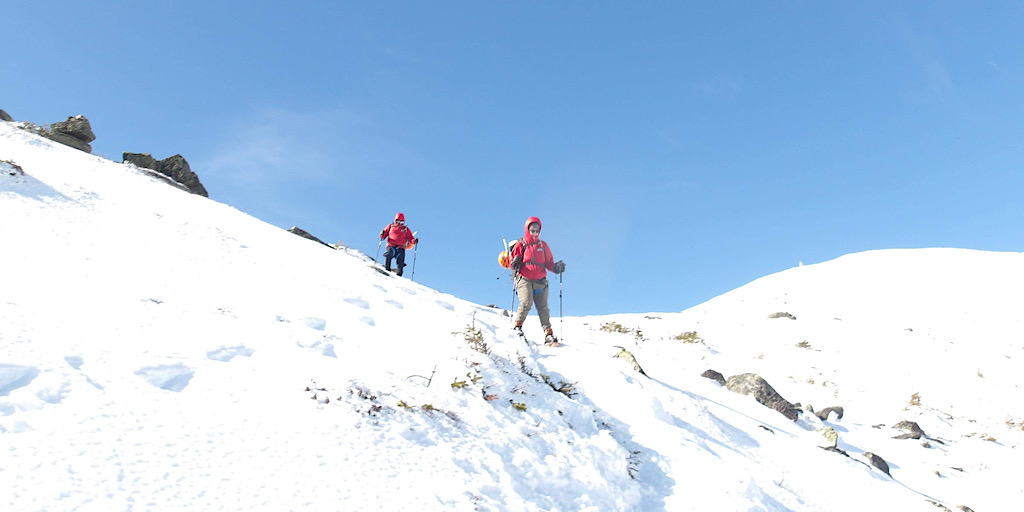 Great job battling to Lion Head, team. Thanks for learning and adventuring with Redline Guiding!