Our two-day mountaineering program has always been popular. There you train a day, then climb a day taking on the exquisitely-beautiful yet notoriously badass Mt Washington. Sometimes you reach the 6288′ summit, other times you don't. And other times still you just don't dare — nor do you care. The weather, you see, is often the destination. Climbers will stand atop Lion Head — an extremely exposed rock knob on the east side of the mountain — and they will raise their trekking poles or ice axe in the forceful winds and let out a long whoop. Few will hear it as the winds rip away their voices quickly, but we see this all the time.
There are few places as accessible as this mountain yet able to provide such an extreme environment. But this accessibility is a fickle thing. What's tempting may be deadly. Newbies and pros alike will agree: Mt Washington earns its respect.
What follows is a collection on photos by Redline Guide Pat Ferland. As per the course, Pat taught our students — two open groups, joined (see scheduling for opportunities) — on day one, then led two of them up the mountain the following day. The team didn't summit the main peak as it was just too gnarly, but they did have that Mt Washington experience. Always an epic!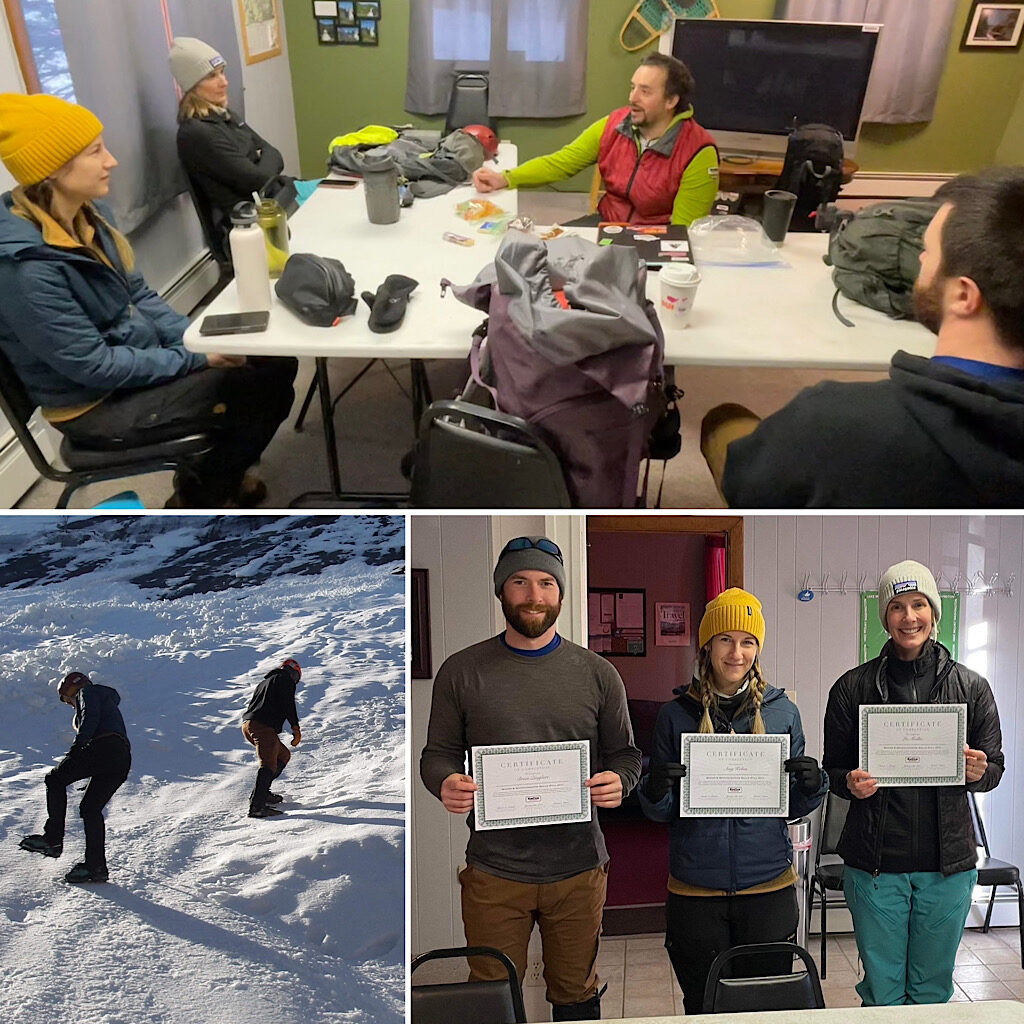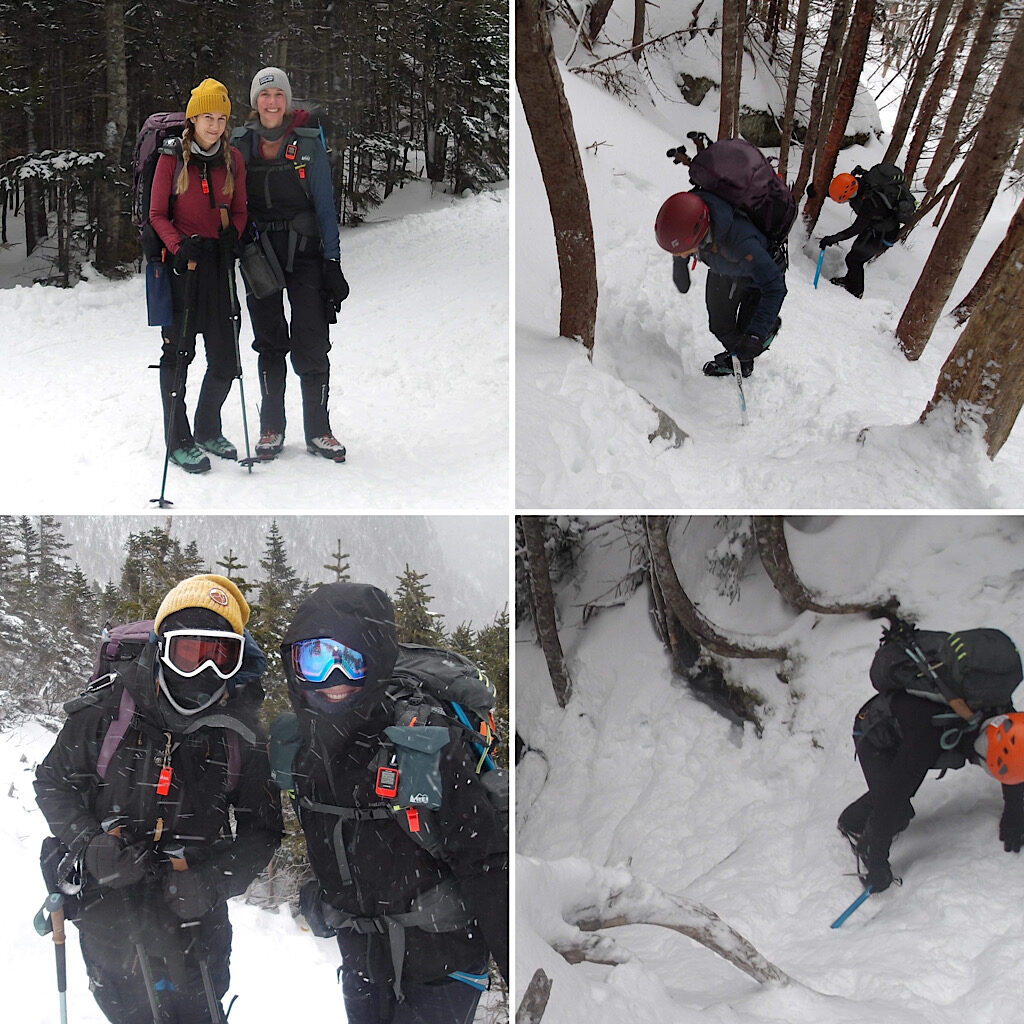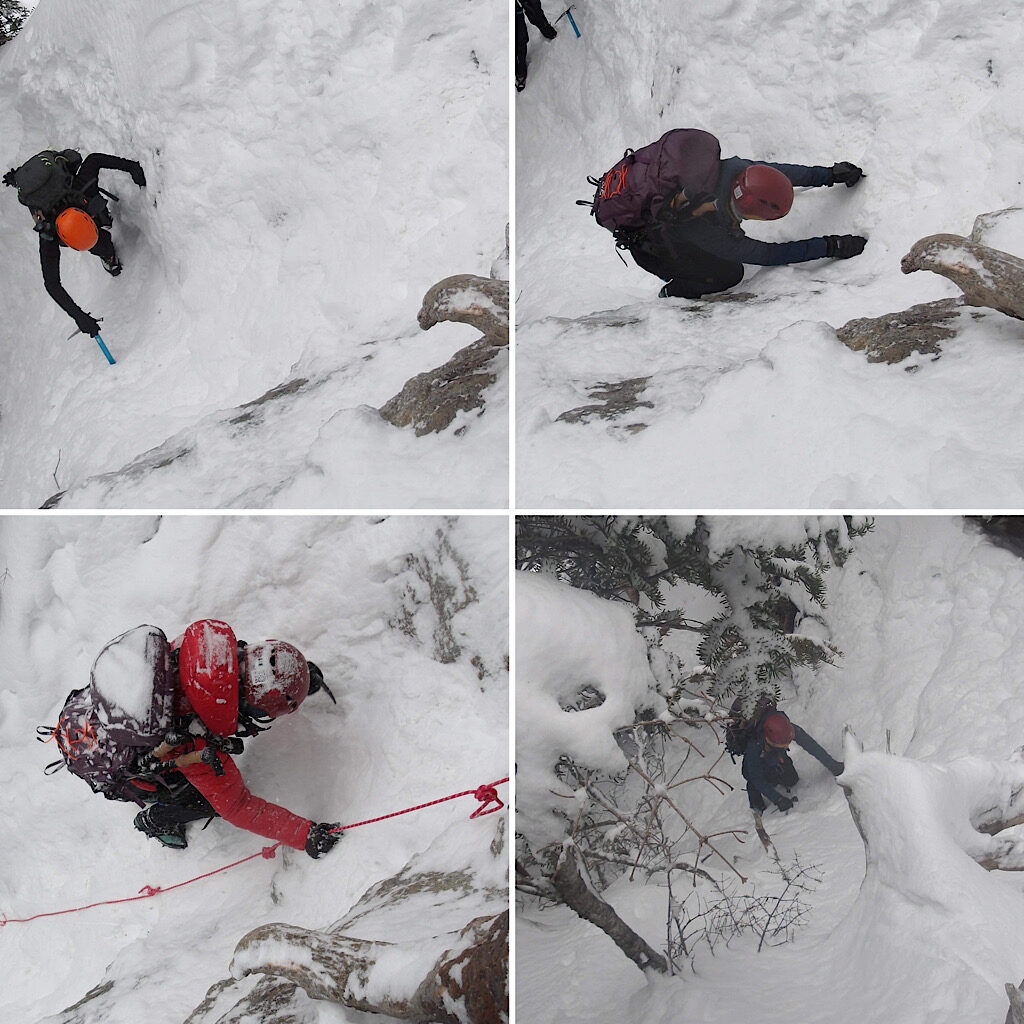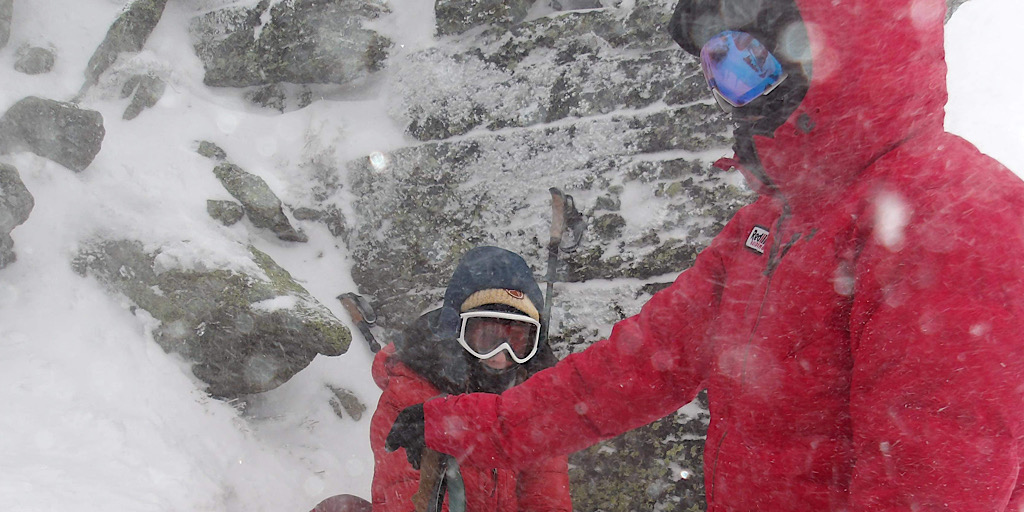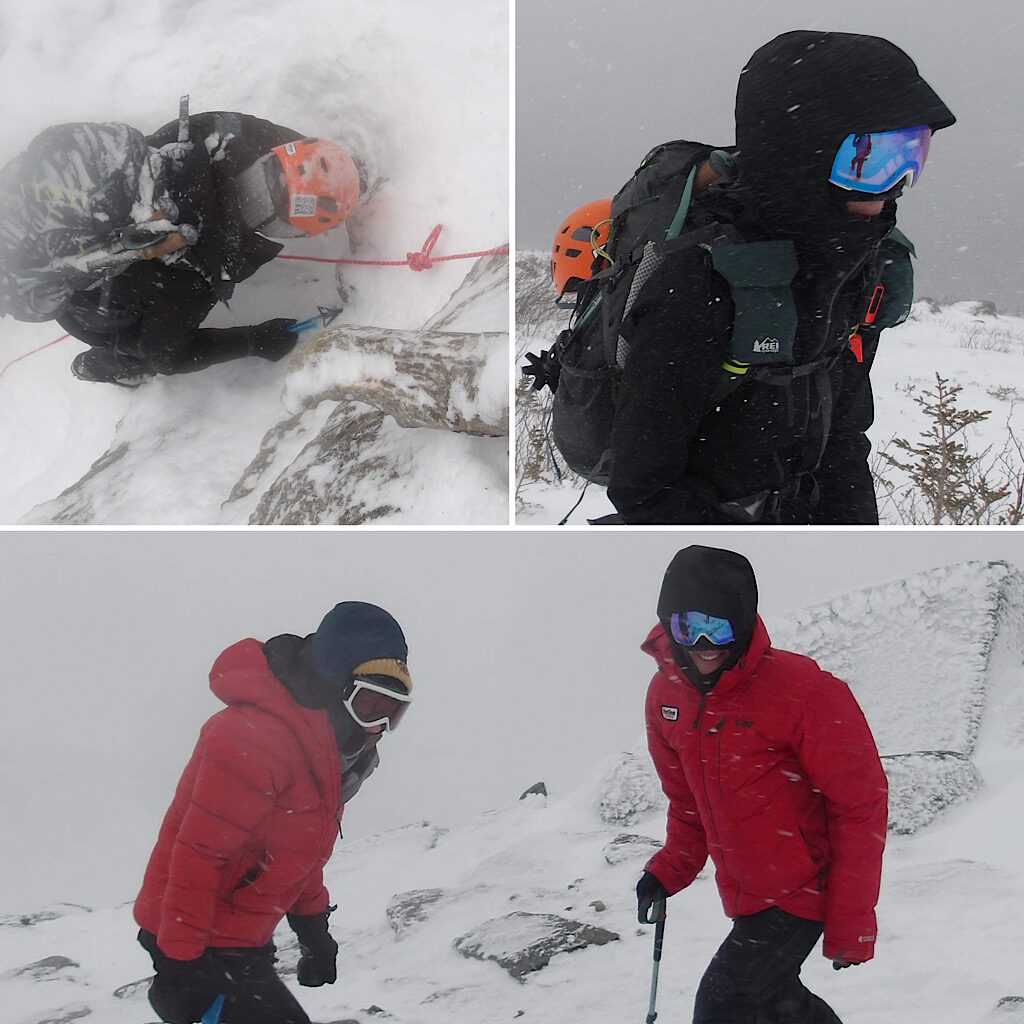 Great job, team. Thanks for learning and adventuring with Redline Guiding!