Friday was a training day for one of our guests. He would be attempting to hike the 6288′ Mt Washington two days later. This would be done in the shadow of yet another group we had heading up at the same time. This training, and the following tour, was led by Redline Guide Phoebe Seltzer. The day in-between Phoebe couldn't guide because she was busy winning (twice now) the Otto Rhode Memorial Skin and Ski race. (Way to go, "PhoBeast!") Sunday she was back on duty with at least Lion Head in her sights.
Phoebe is new to this, running the training and leading that particular tour. She'd been training for a bit now, preparing to take on that lead role on the Lion Head steeps and winter Mt Washington. She did it! She led one guest — we kept things simple — and had radio contact with the other group if something arose (thanks Pat). Nothing did arise, though she experienced challenges along the way. Challenges which she overcame.
But of course this isn't even about Phoebe, this is about our guest. He, too, experienced challenges that he also overcame. Let's face it, it's Mt Washington. Overcoming challenges is the name of the game. Inasmuch we're really proud of our guest and of Phoebe. He for making it to the day's summit, and she for winning the race, of course, but mostly for rising to the occasion. And this is just the start!
The team didn't summit! It was one of those turnaround days. On this day Mt Washington's nasty winds shrieked through the krummholz and everyone turned at Lion Head, though it was rumored one solo hiker did make it out and back. Probably not his best decision, but as we had no SAR call-outs that night, the plan apparently worked. Likewise for our guest who was trained, who was climbed, and who was alpinized. It's one of those things that more people can't do than can. He's one of the lucky ones and can be proud of that. Check out the pics…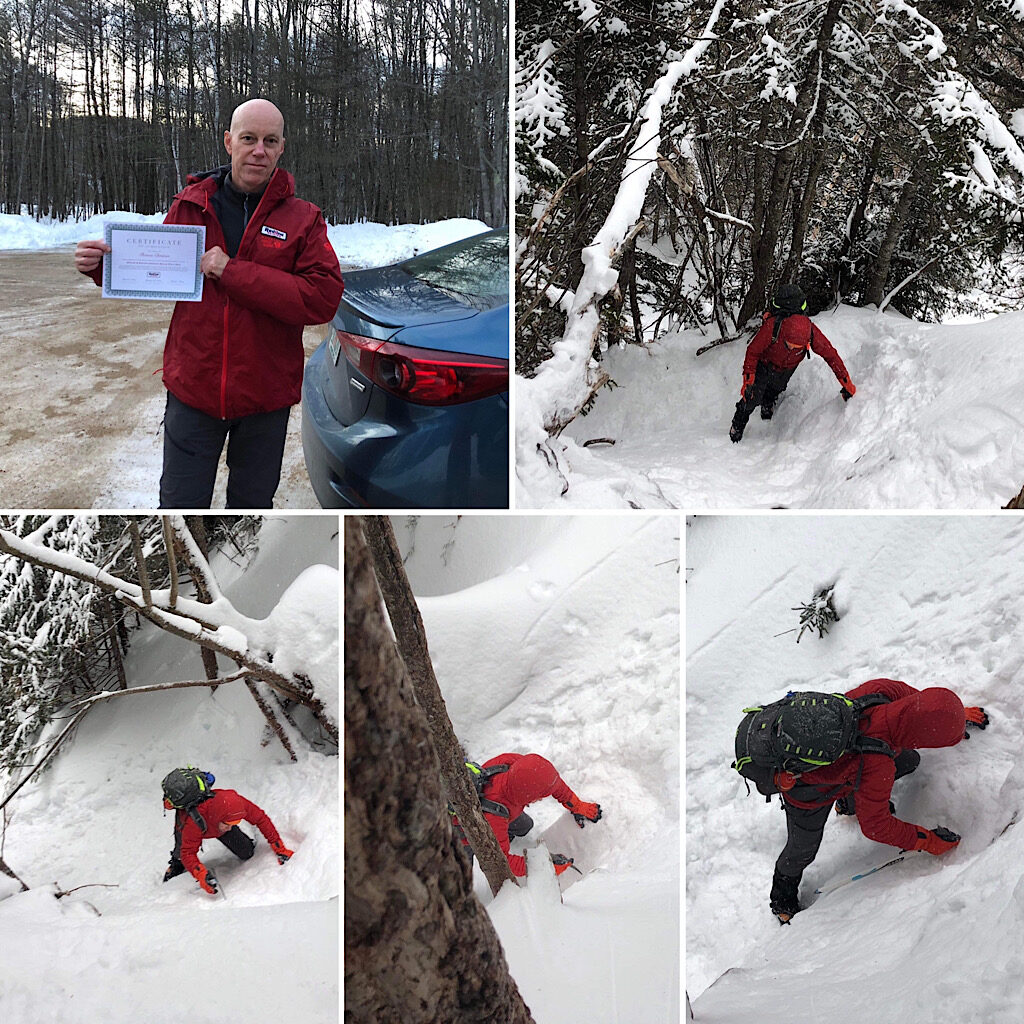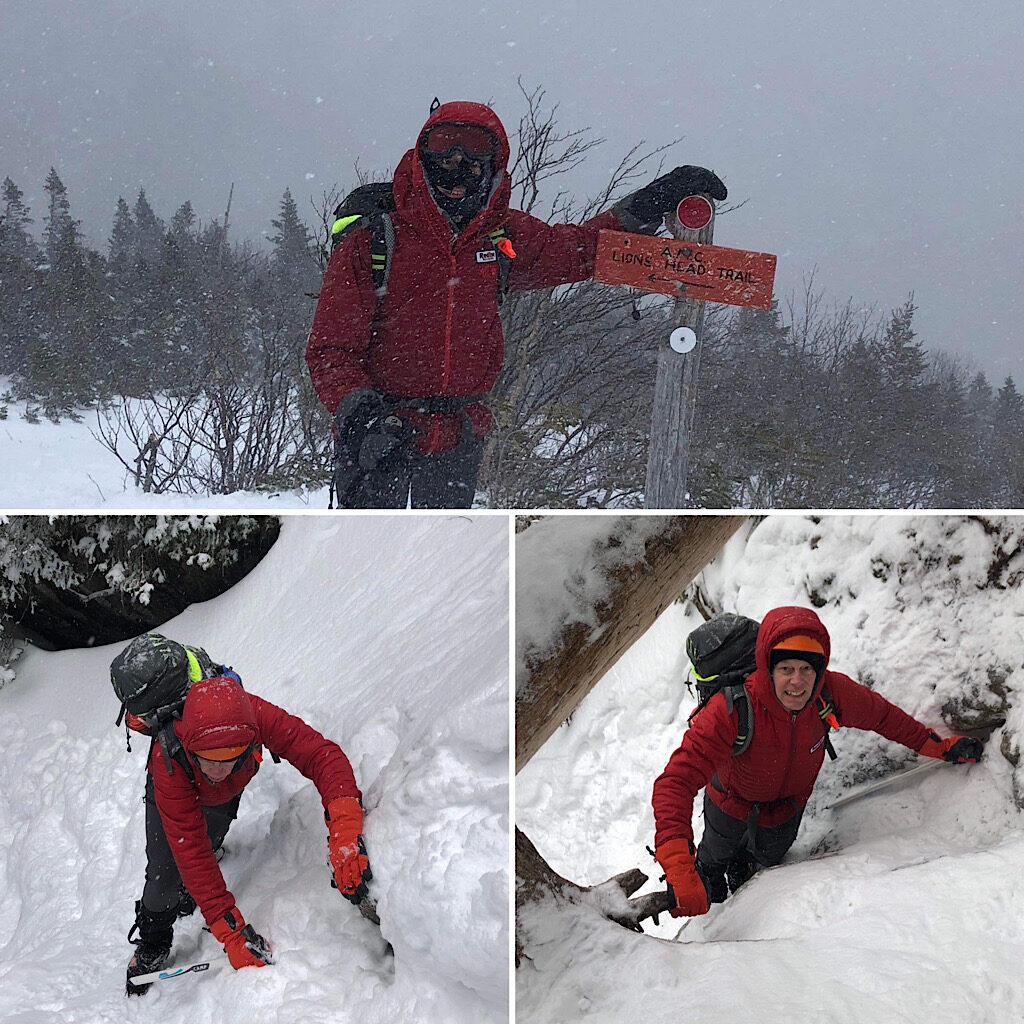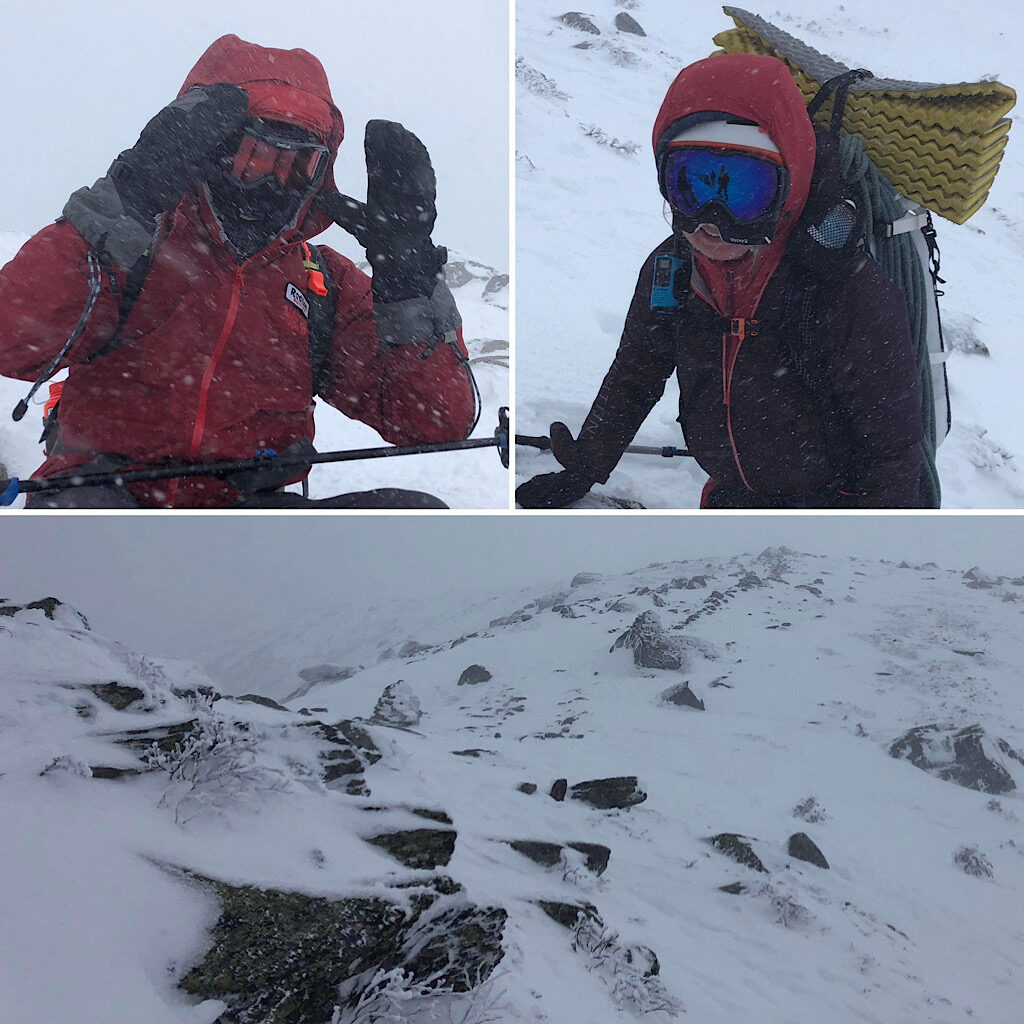 Great job one and all. Thank you for learning and adventuring with Redline Guiding!