Around here hearing someone mention "skills and Mt Washington" is not uncommon. It's a term you often hear in the Mt Washington Valley, at least in the guide community. It refers to a commonly-offered training-followed-by-summit-attempt model. The training being winter/mountaineering skills, and the summit attempt being on the notorious-although-only-6288′ Mt Washington, complete with its psycho weather. It wasn't like that on this tour led by Redline Guide Pat Ferland, but it can be nuts… really.
The first two photos — "Day One" — are of the skills day with Pat. The blonde in these photos will make her attempt the following day with Redline Guide Will Murphy, however… stay tuned for more on that but we'll hint that they did it right. Ahem, anyway… the brunette will take on, and get, Mt Washington with Pat. Their route would be via the beautiful "Ammo" Trail. Pat got a few photos of their day — "Day Two" — further below (including an avalanche crown line and debris field for those with a sharp eye).
Day One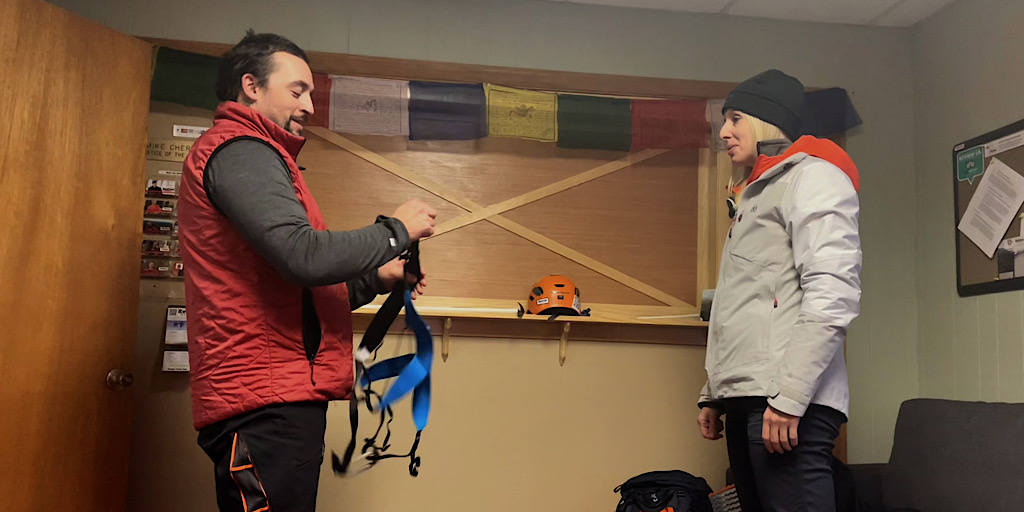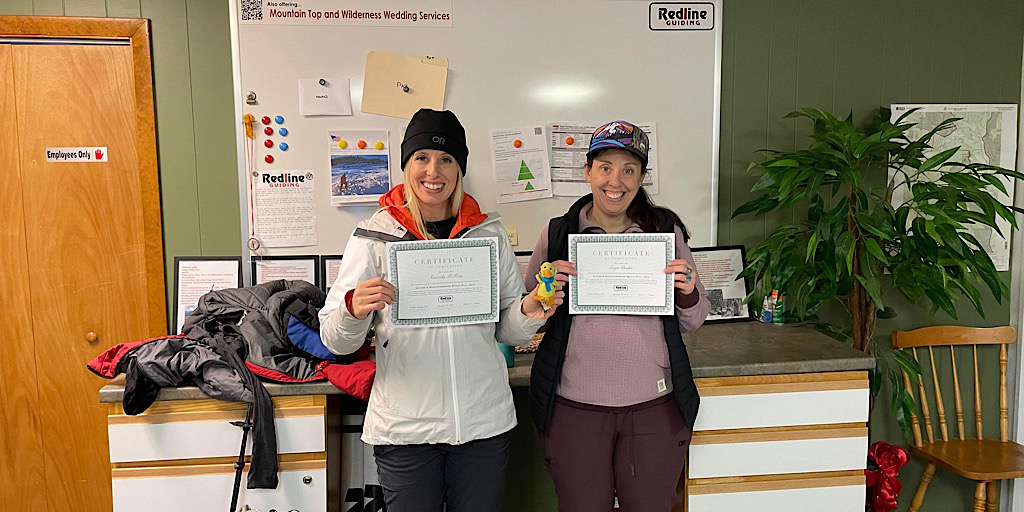 Day Two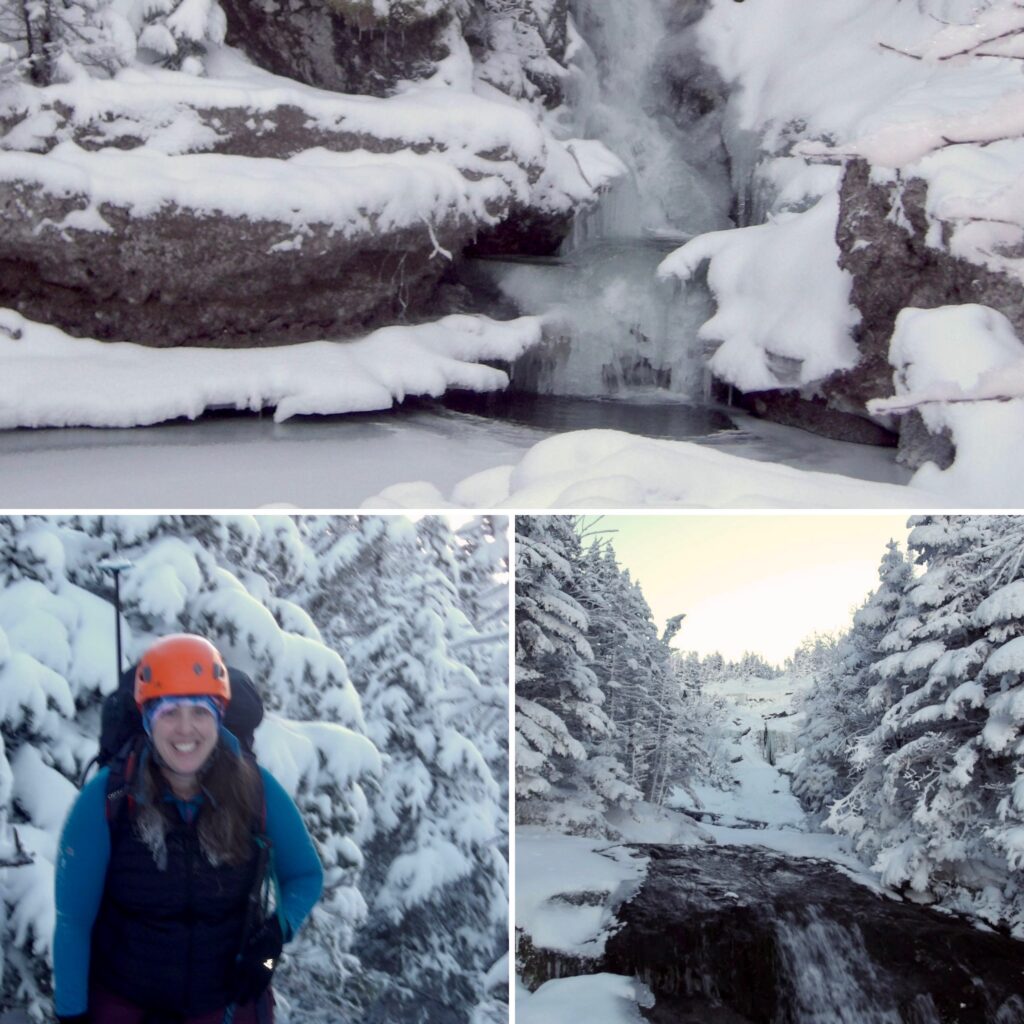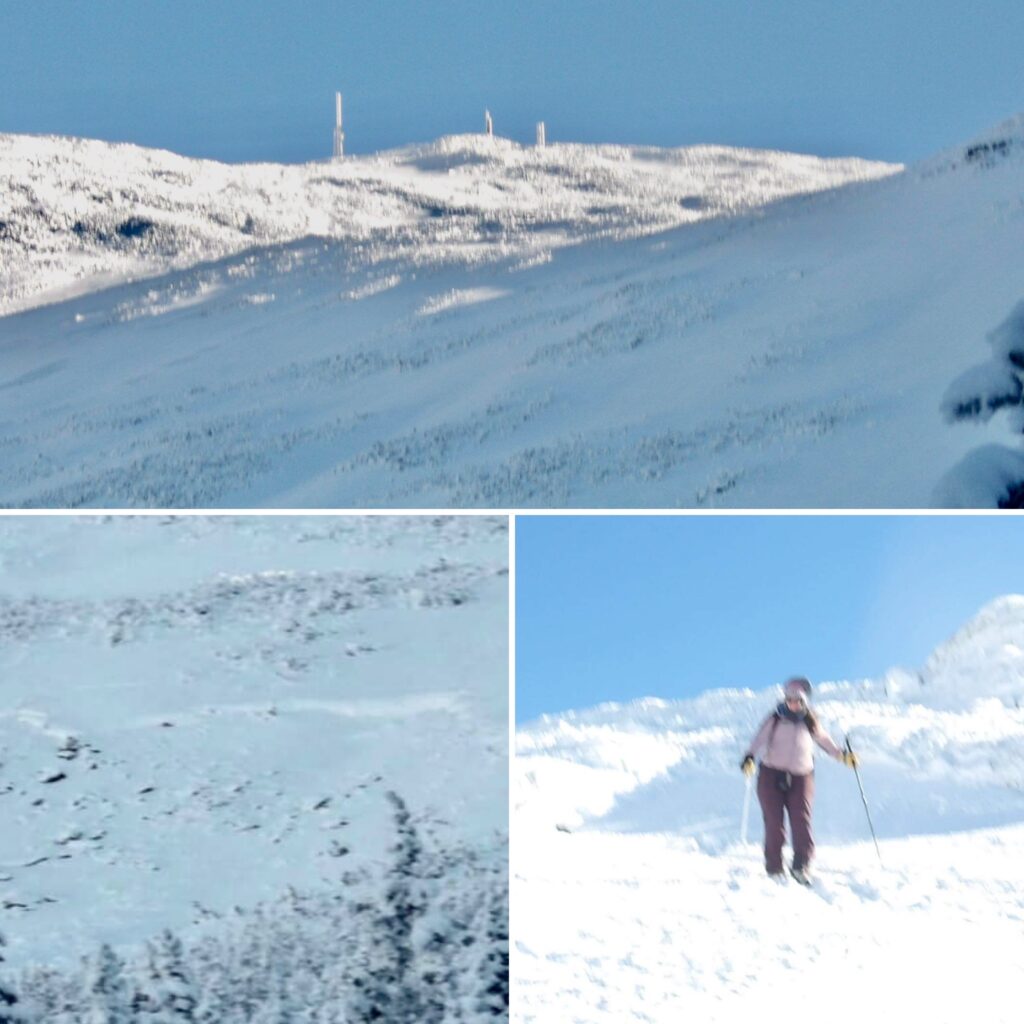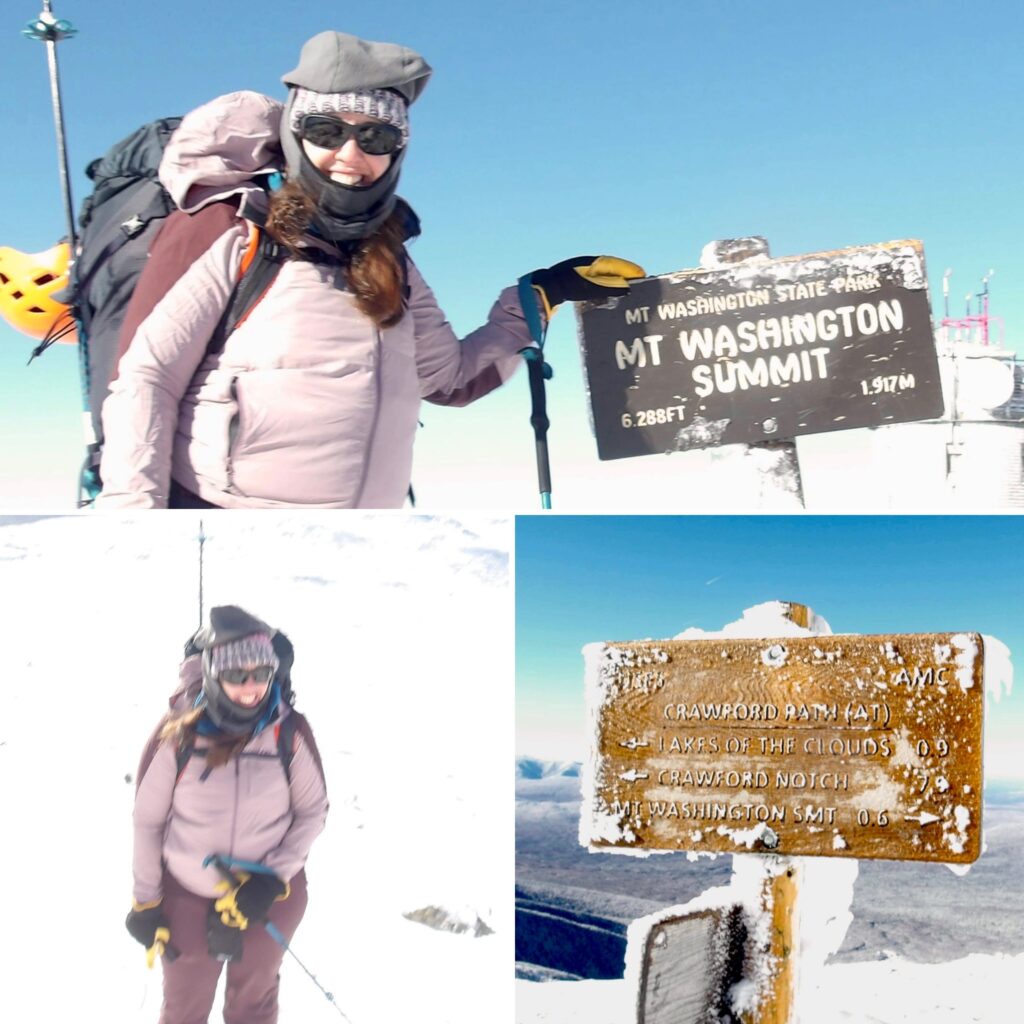 Stay Tuned for the other Day Two… thanks for adventuring with Redline Guiding and congratulations!