Several years ago Redline Guide Mike Cherim was in training mode, preparing for a new career as a mountain guide. He utilized several avenues in his education and approach. One avenue led him through the AMC NH Chapter's Trip Leader program. With this Chapter Mike took several classes, then later helped teach at Cardigan Lodge. He eventually became an AMC Class 1 Leader — meaning he could guide anyone, anywhere, at any time. Complete carte blanche. In the process of getting to that level, Mike had some go on six hikes. Three were simple AMC-led hikes organized by someone else. Mike was there to observe and learn. And the other three were mentored hikes where Mike assumed varying levels of leadership with the final trip being completely in his control. After that hike he was promoted, so to speak.
Now let's fast-forward to 2023 when one of his original mentors — a person he respects greatly — preparing for a special trip, books a half day mountaineering skills course with us. Specifically this was done in preparation for a winter trip to Baxter State Park in Maine (the home of Mt Katahdin and its otherworldly gnar). So finally, after all these years, the student has become the teacher.
To say Mike feels completely honored is a huge understatement!
On assignment with this class, besides Mike, was Redline Guide Ken Hodges, who's also well known amongst the New Hampshire Chapter's many elite Trip Leaders. He and Mike have often taught this course together along with our glacier skills offering. They both have experiences that apply and enjoy this sort of work. They grabbed the following images of their day at Whitehorse Ledge in North Conway.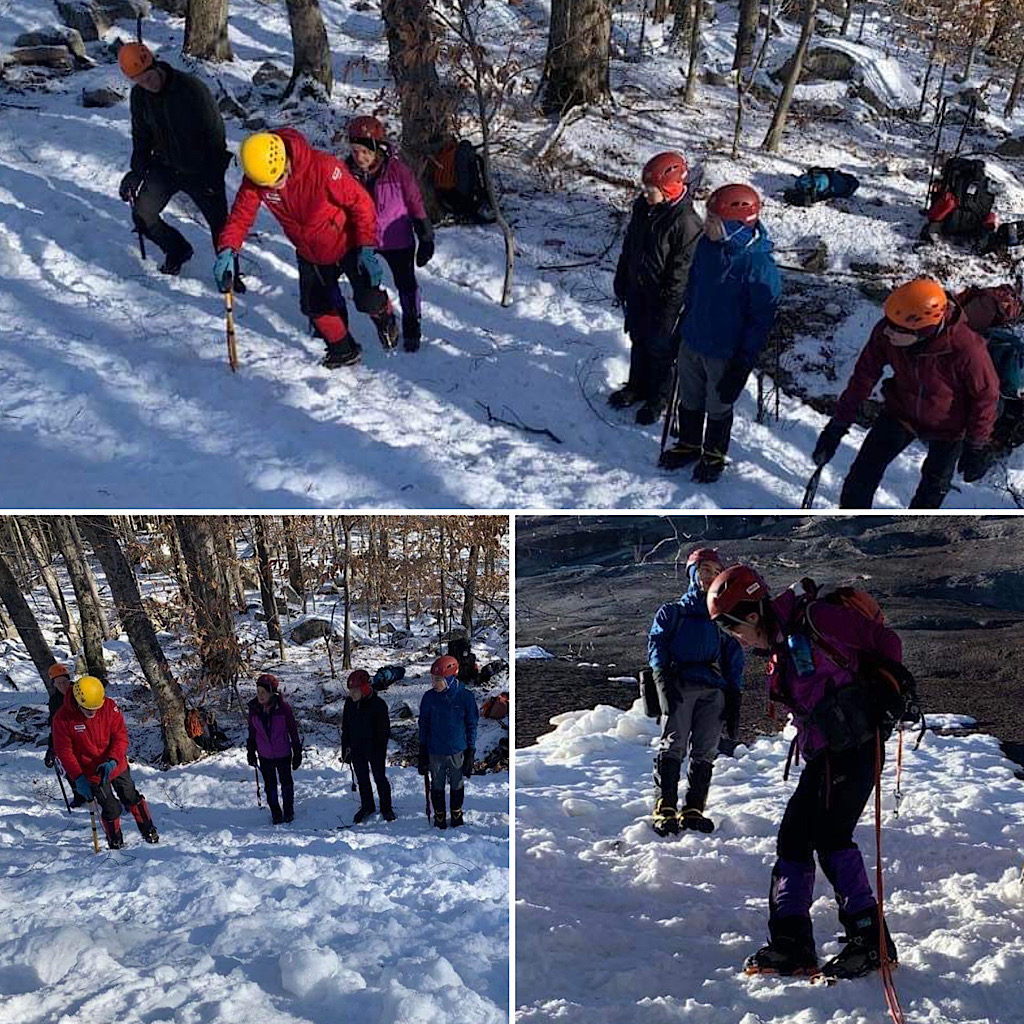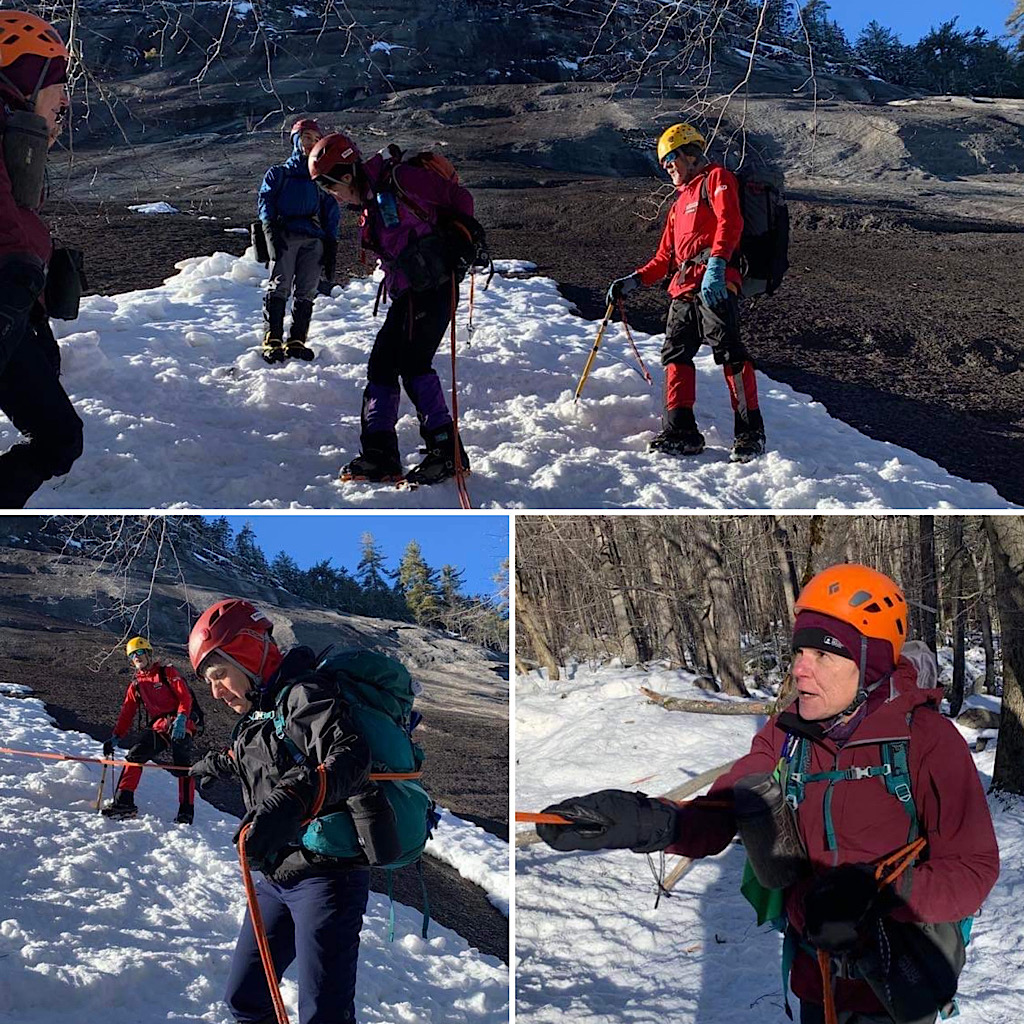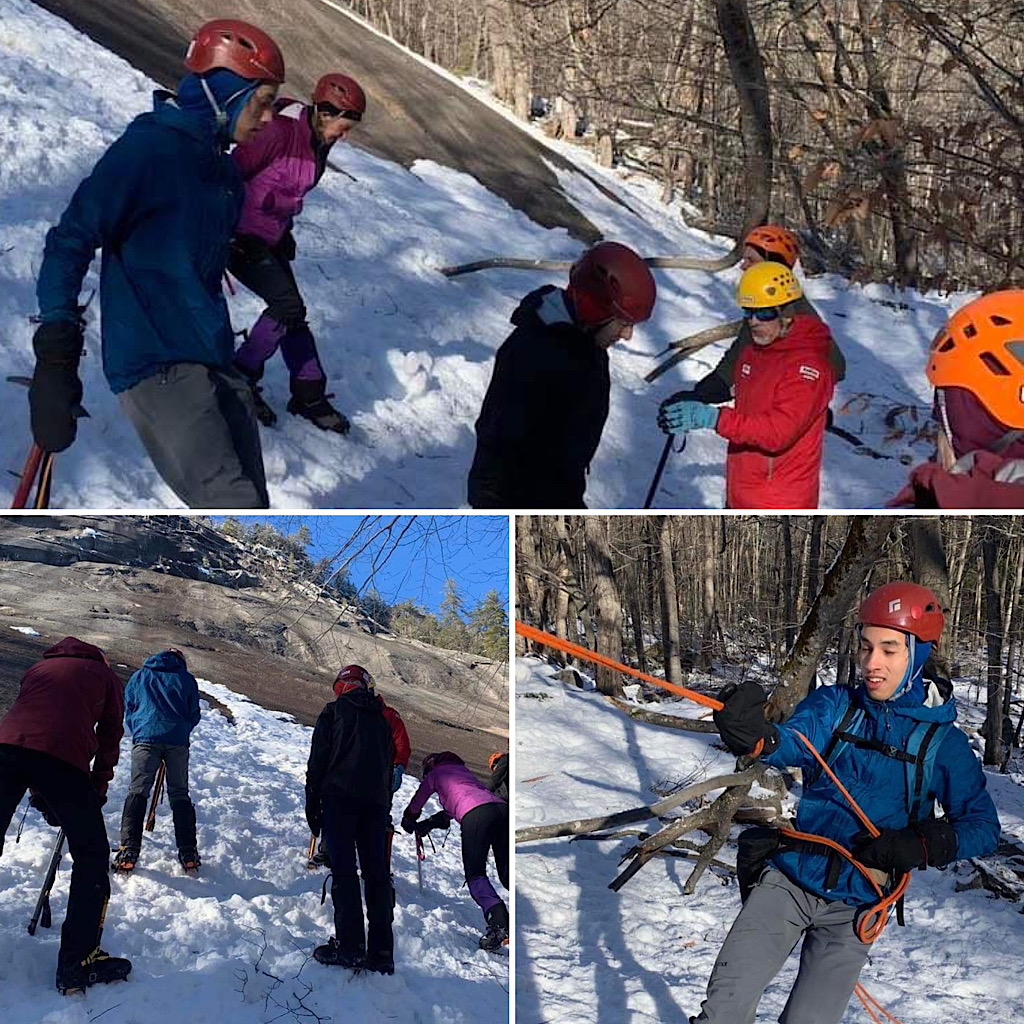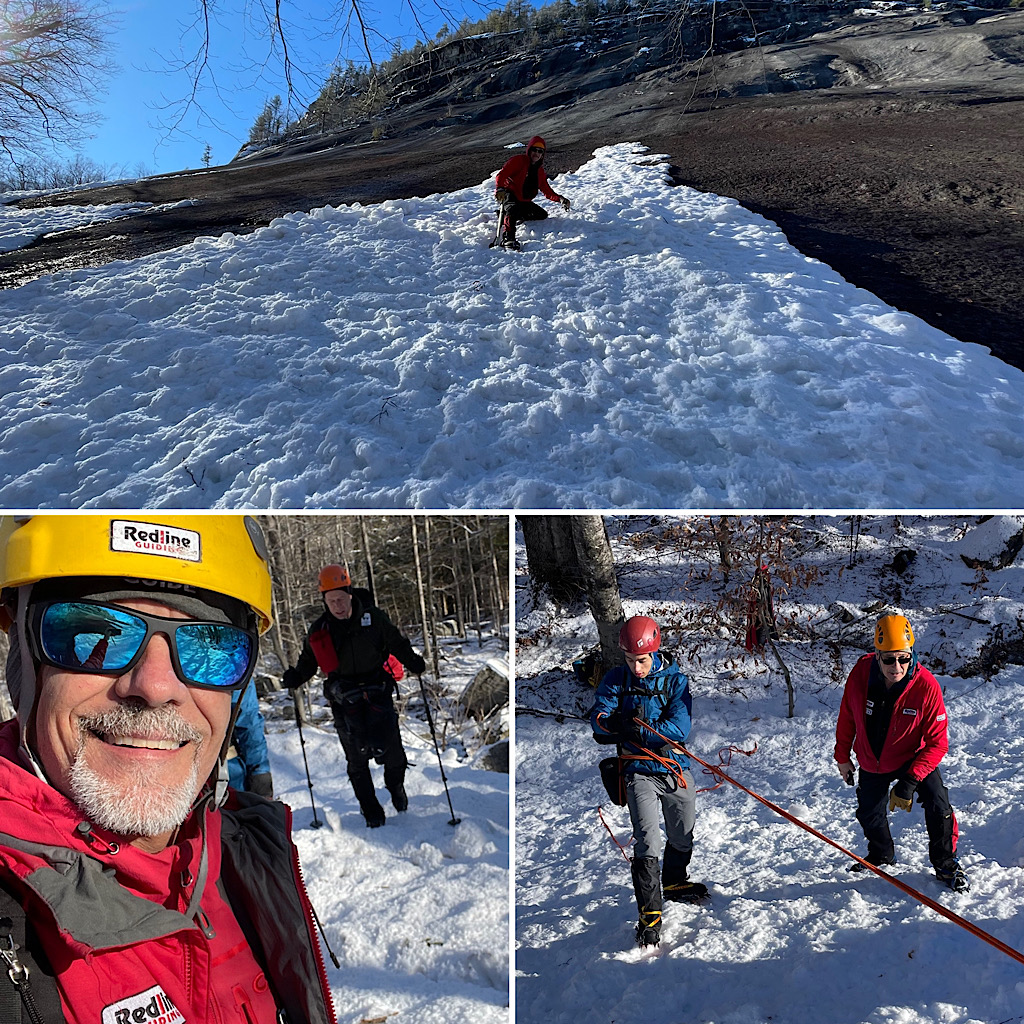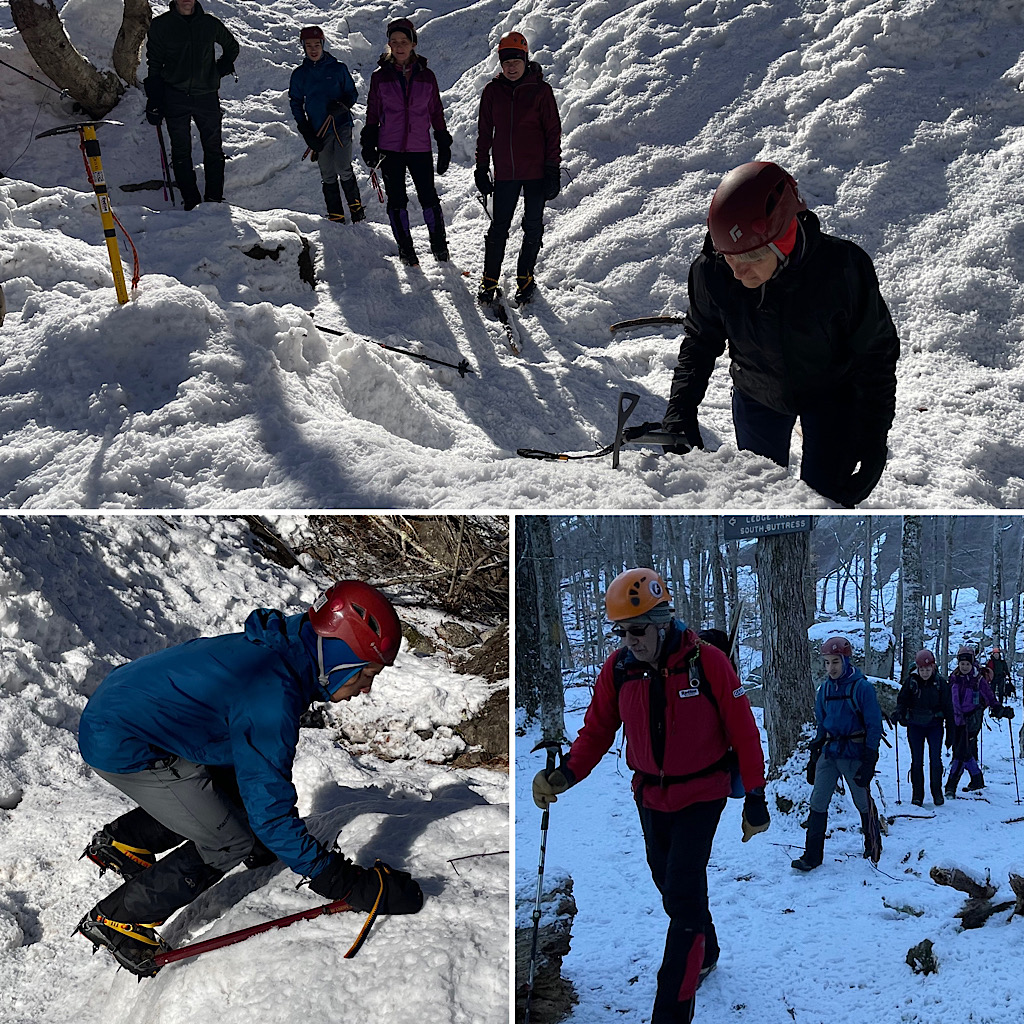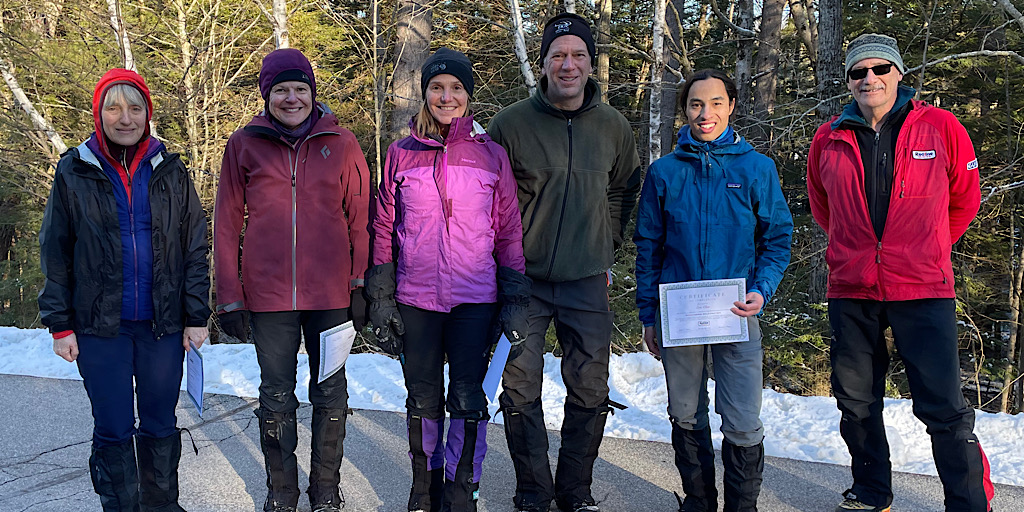 It was a great day! Well done one and all! Congratulations, and thank you for choosing Redline Guiding!