We usually try to post something re-capping our individual adventures, and now and then we even try to offer a write-up covering some of our educational offerings. Other times, though, we blink our eyes for a split second and find ourselves over our heads with things to cover. That's when we break out the old combiner and combine them things. And that's what we're doing here, even though it's only three entries. Apparently we're easily overwhelmed.
Breaking Through for Isolation
On this attempt of Mt Isolation — a NH 4000-footer — Redline Guide Phoebe Seltzer lead two returning guests over a route she's covered so many times you could say that Phoebe is our go-to Iso guide. On this trip Isolation wasn't summited, however, the team throwing in the towel with a couple miles still to go, crusty ground conditions making for a very labor-intensive day. They still had plenty of gas in the tank, as they say, but the thinking was that if they kept pushing on, they might actually drain their reserves before being done with it. Smart.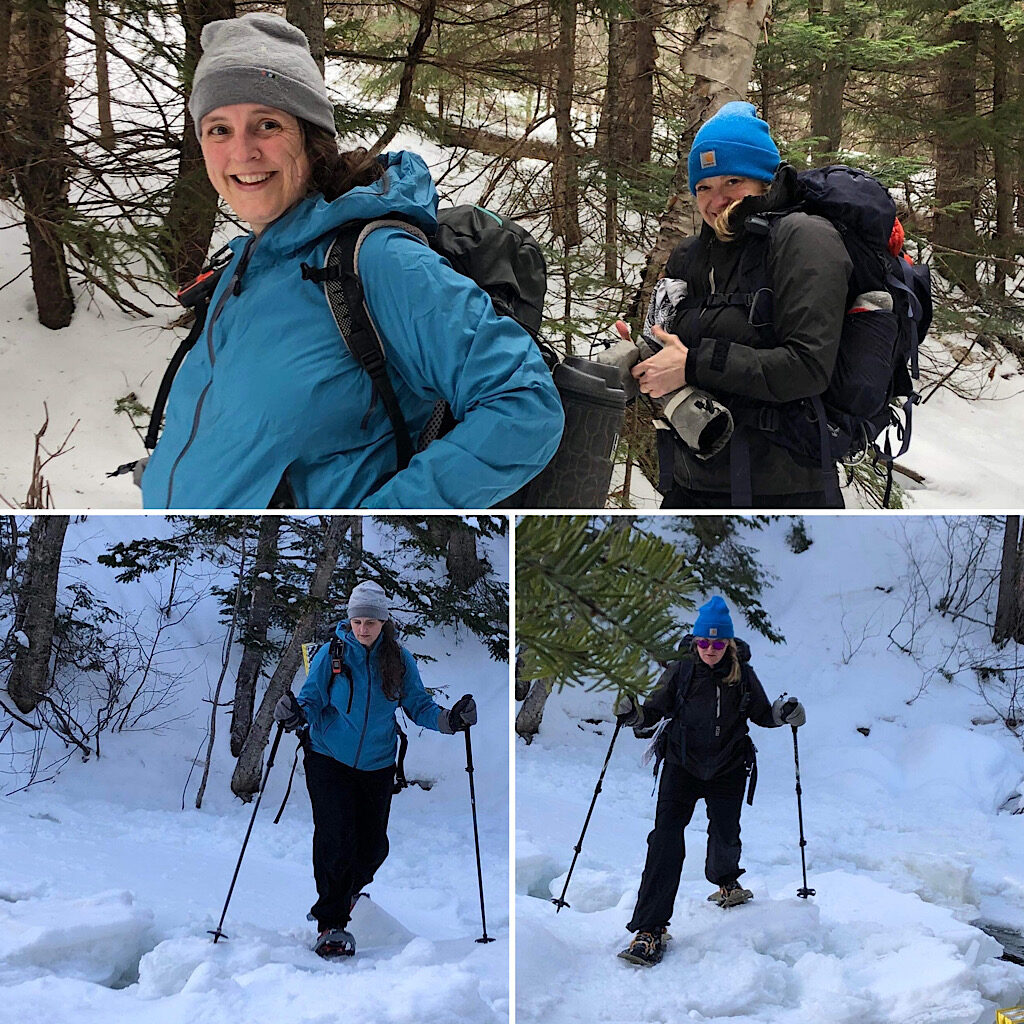 Ice Climbing is Cool
The same duo that went on the hike with Phoebe followed up their act with an ice climbing intro course. This intro was led by Redline Guide Pat Ferland. Pat broke out of the box a little when choosing a location for our guests opting for a delightful little cascade in Crawford Notch. So what did our guests think of their ice intro? Well, it's turned out to be one of the most fun things they'd ever done. Is backcountry multipitch next?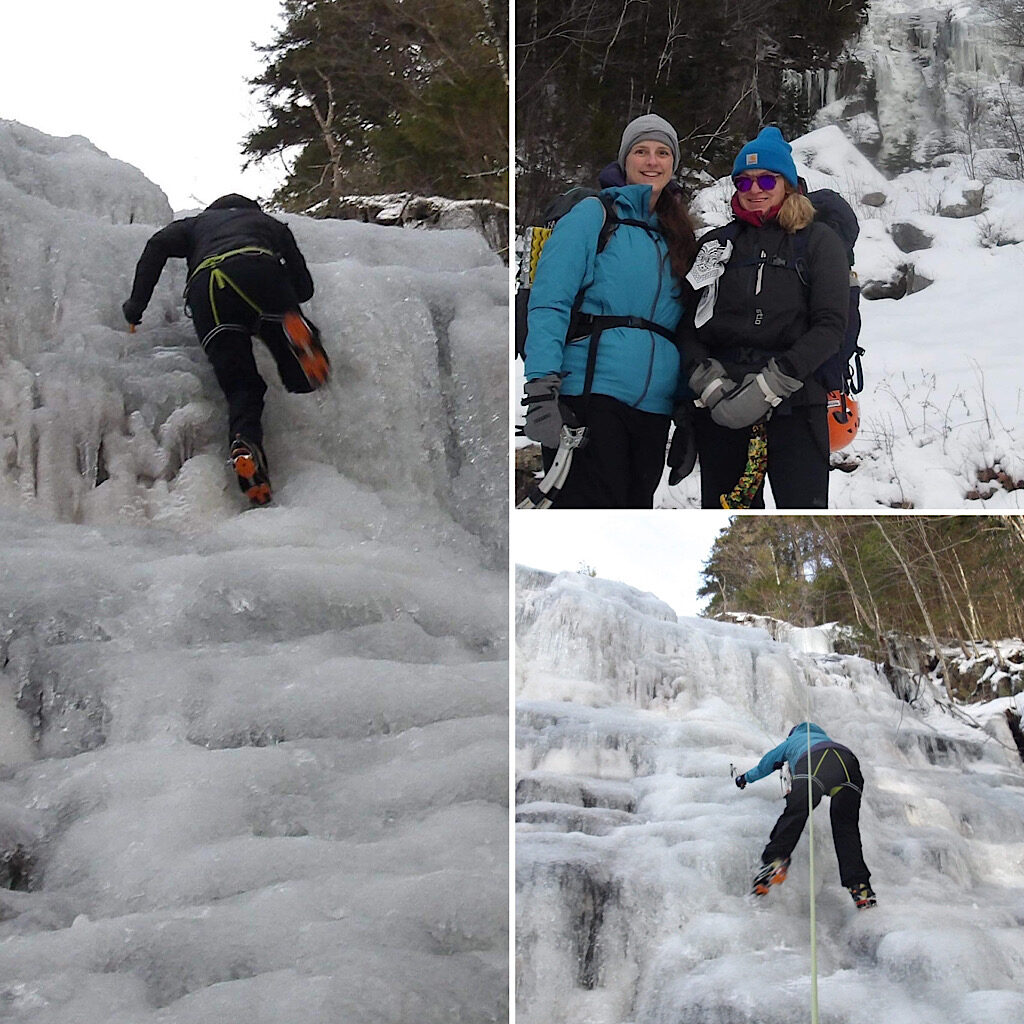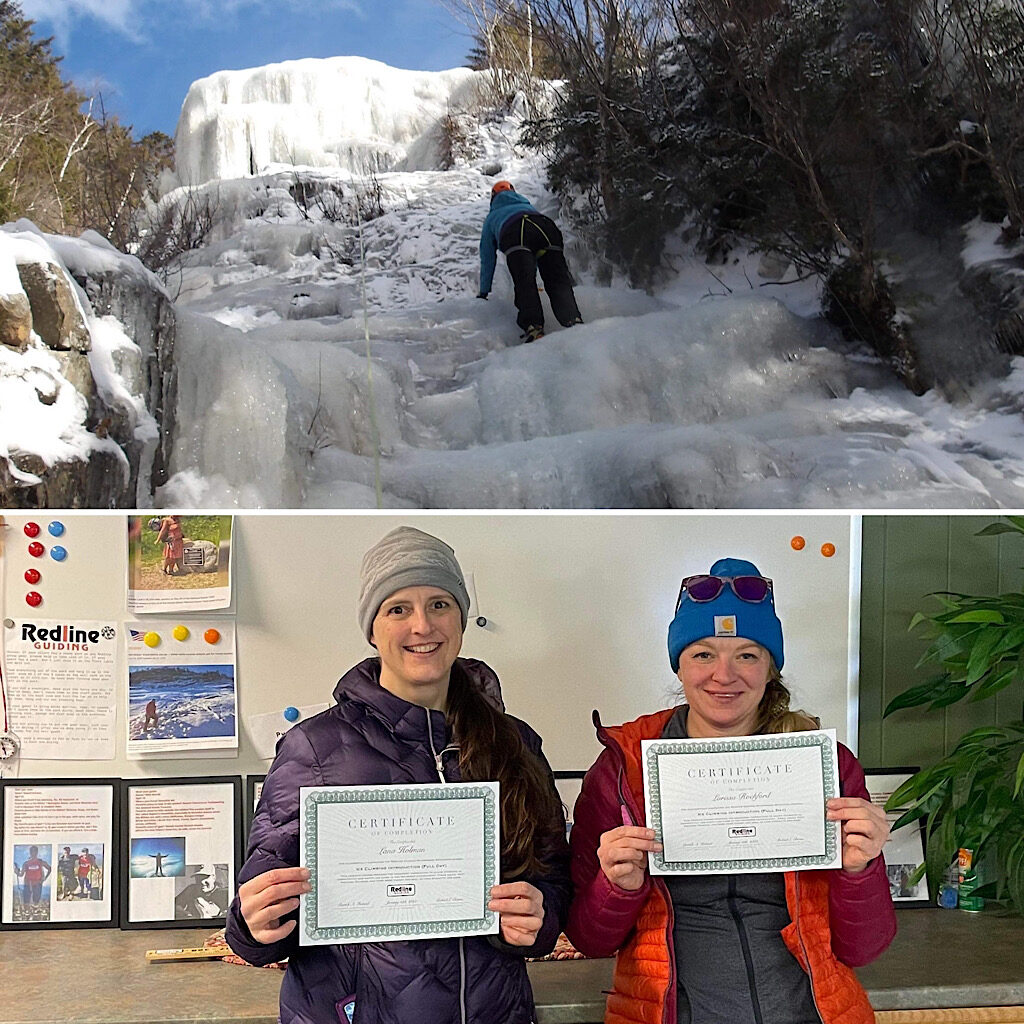 Prepping for Bigger Things
An experienced winter hiker didn't want to just jump on one of Mt Washington's mountaineering routes without first learning a few thing. He wanted to take some mountaineering skills training. He had the most of the gear, but gear is just training weight until you learn how to use it. This class led by Redline Guides Mike Cherim and Phoebe Seltzer, shadowing.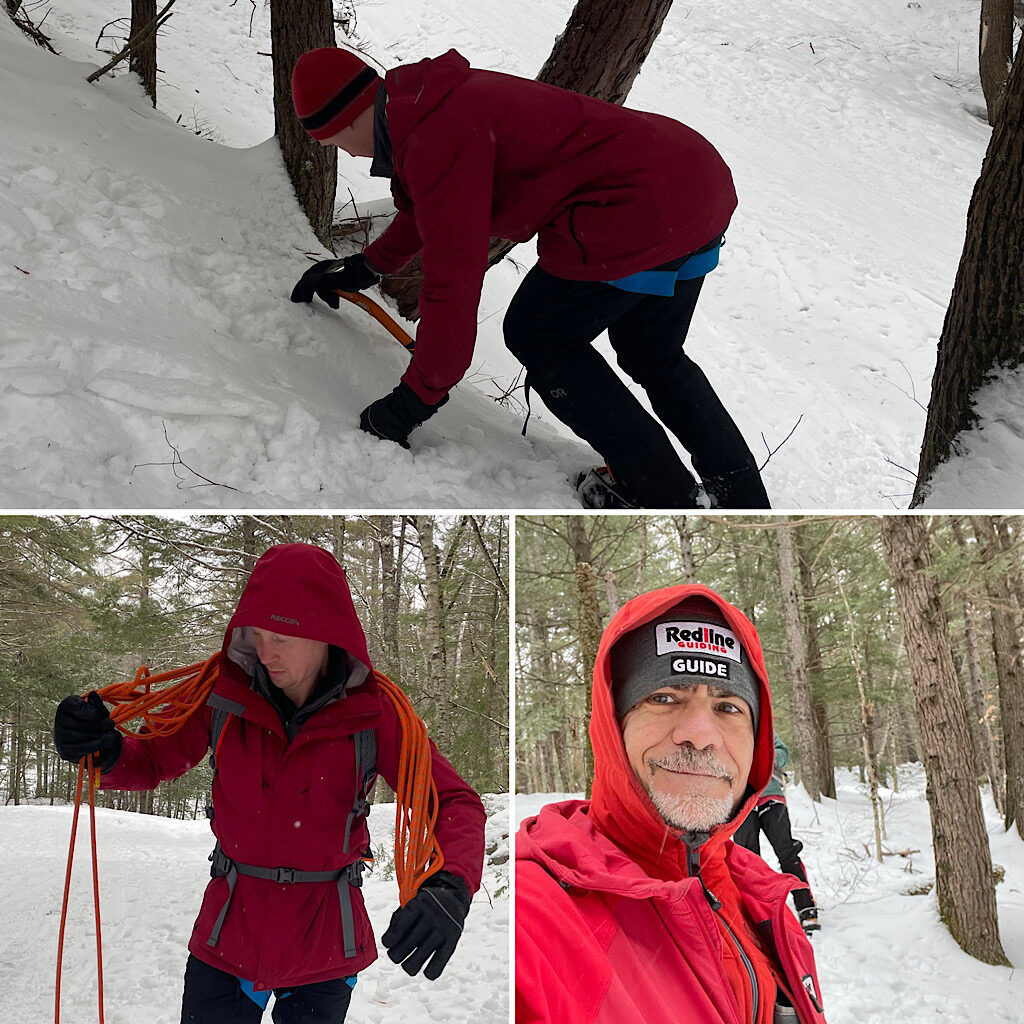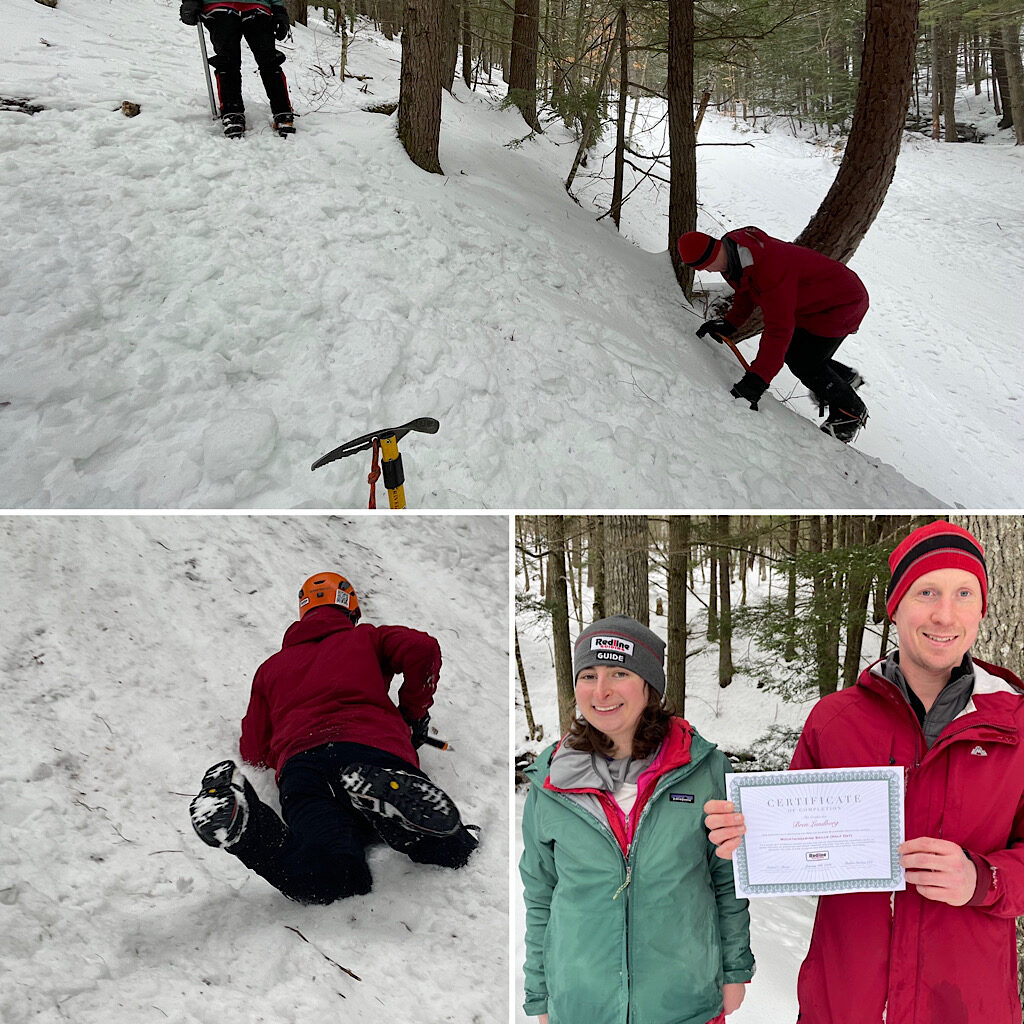 Great job, one and all. Thank you for choosing Redline Guiding.