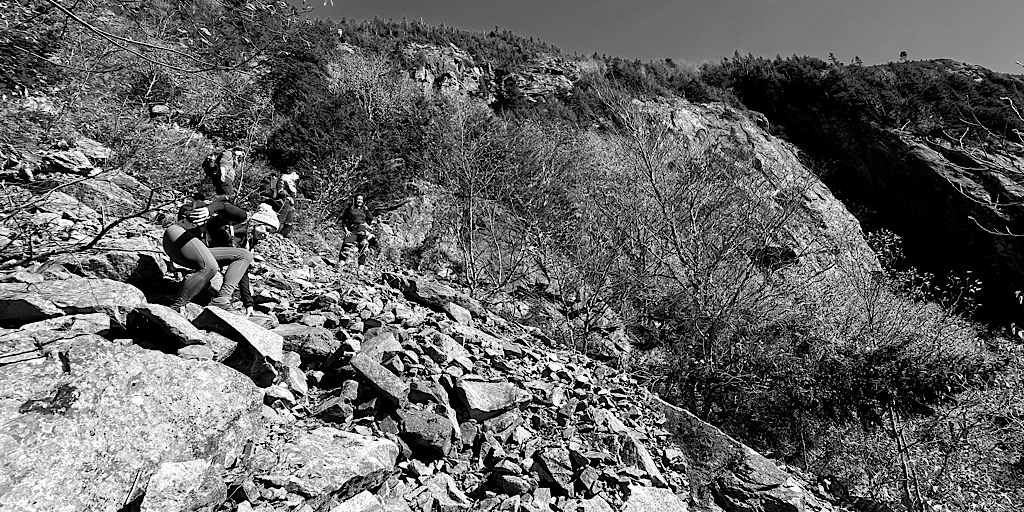 Wow, we're going to get spoiled. We asked Redline Guide Mike Maciel for a few tidbits about a recent trip he led. He quickly replied that he did, but they still resided in the comments field. He didn't hit "Send." But when he finally did, we had before us this awesome summary of what sounds like a really fun and exciting trip rich with history and lore. So, without further ado, take it away, Mike:
A while back some members of (the Facebook Group) Hiking Buddies NH 48 had asked if I could take them up to The Watcher. I told them the informal company motto, 'yeah, we can do that' and a loose plan was set in motion. We waited until fall, as this area is known to be a nesting habitat for some of NH's peregrine falcons, but this week it was finally time to get it done.

It's a magical place for climbers and hikers alike. 'The Eaglet' — the most prominent free-standing rock spire in the east — has long been a prize of rock climbers (two members of the Redline Guiding team climbed it for fun the following day). Above that, tucked in along the side of Eagle Cliff sits 'The Watcher' a.k.a. 'The Old Woman of the Notch.' She was the 'Old Man's of the Mountain's' faithful lady friend for years, and the legend has it that the falcons delivered messages back and forth between the two. The Old Man got all the attention though and few people outside of locals, climbers, and hikers were familiar with his counterpart across the notch. But she's there. And once you see her while driving through, every clear day after you'll look up and say hi.

There are a few ways up. We're going to refrain from sharing all the details because part of the fun of these magical places is putting the work in to find them. Our adventure for the day would take our team off trail and up an active rockslide, less than technical rock climbing but definitely not your average hike.

I taught the group about safety and spacing, as having 5 people on an active slide presents challenges. In some places we staggered ourselves and then as the route narrowed and the footing became more unstable we started working our way up station to station (belay to belay). We'd have the group in a protected location, and then one at a time have the members work their way up to the next point. They did a great job following my direction, being supportive, and working together as a team to ensure each other's safety.
We popped out up top and after saying a quick hello to her at the iconic viewpoint continued up to the nearby ledges for a nice break in the perfect fall weather. On the way back we had a couple of funny photoshoots (The Watcher might have gotten a smooch or two). And then we retraced our steps back down, with some members of the team opting to crab walk and move slowly but surely (and most important: safely) via the little known mountaineering maneuver of the crab walk butt slide.

One of the best parts of guiding is when a guest tells you they couldn't have done something without your help. It's my favorite kind of thank you and I received a few of them that day. —Mike Maciel

Great follow-up report, Mike! Thanks! Wait, what, there are more photos, too?!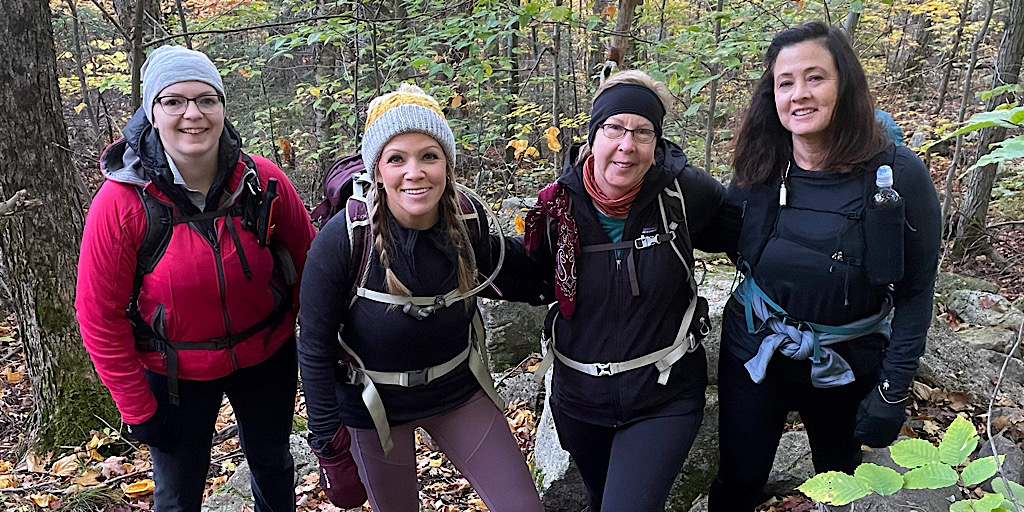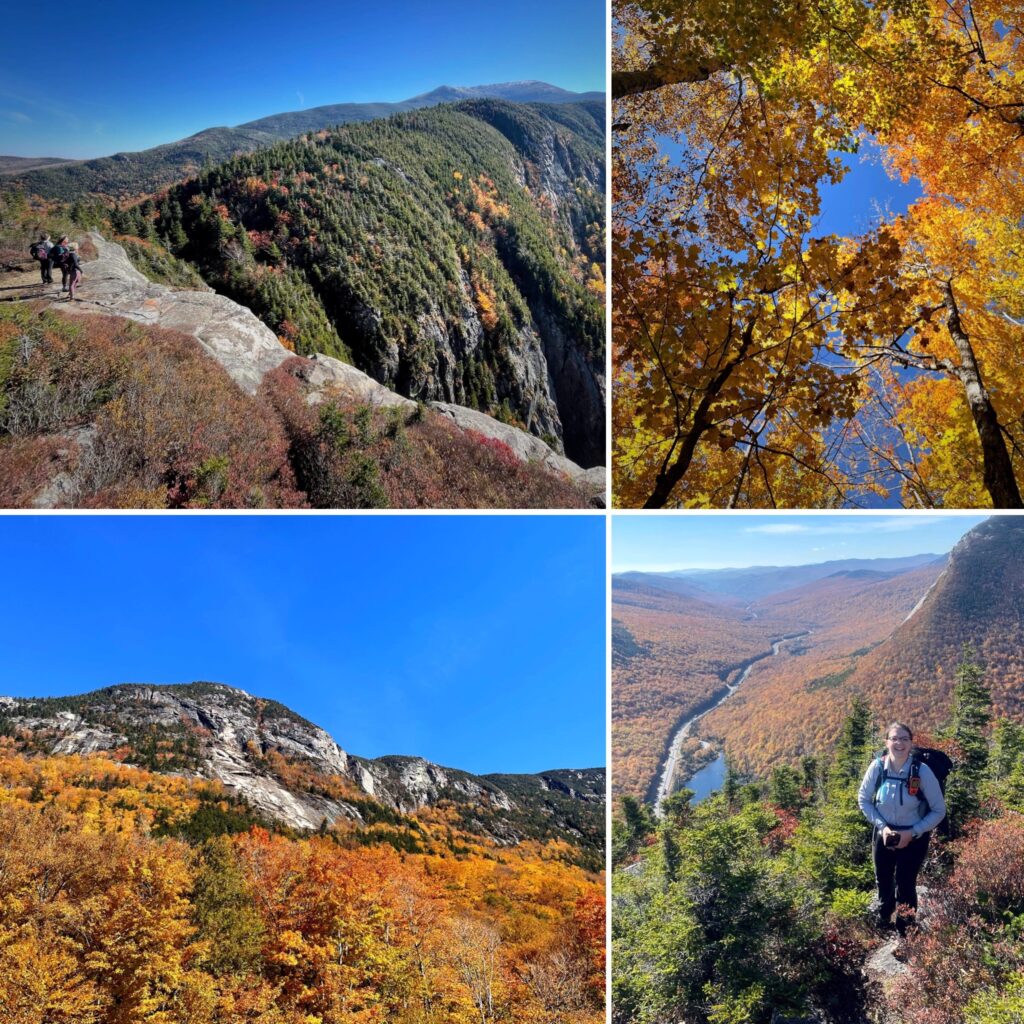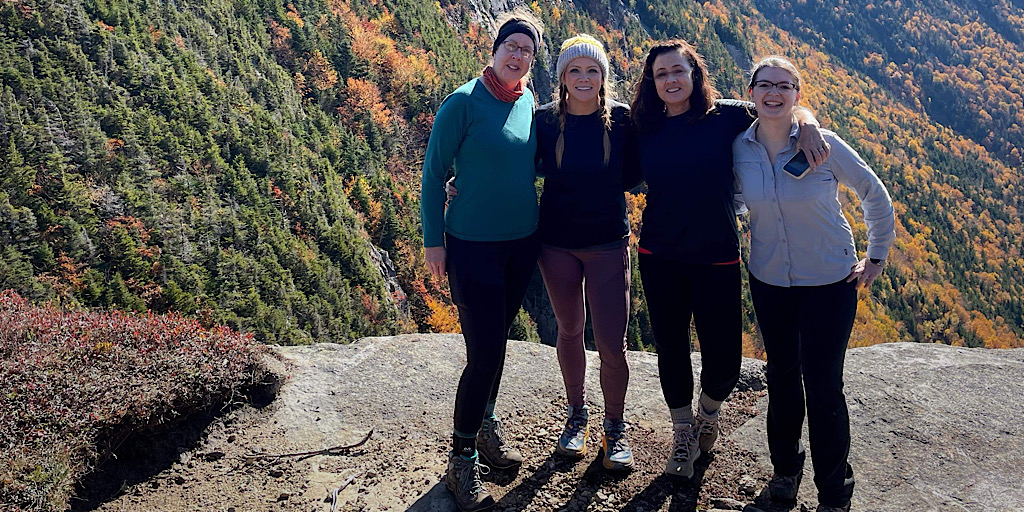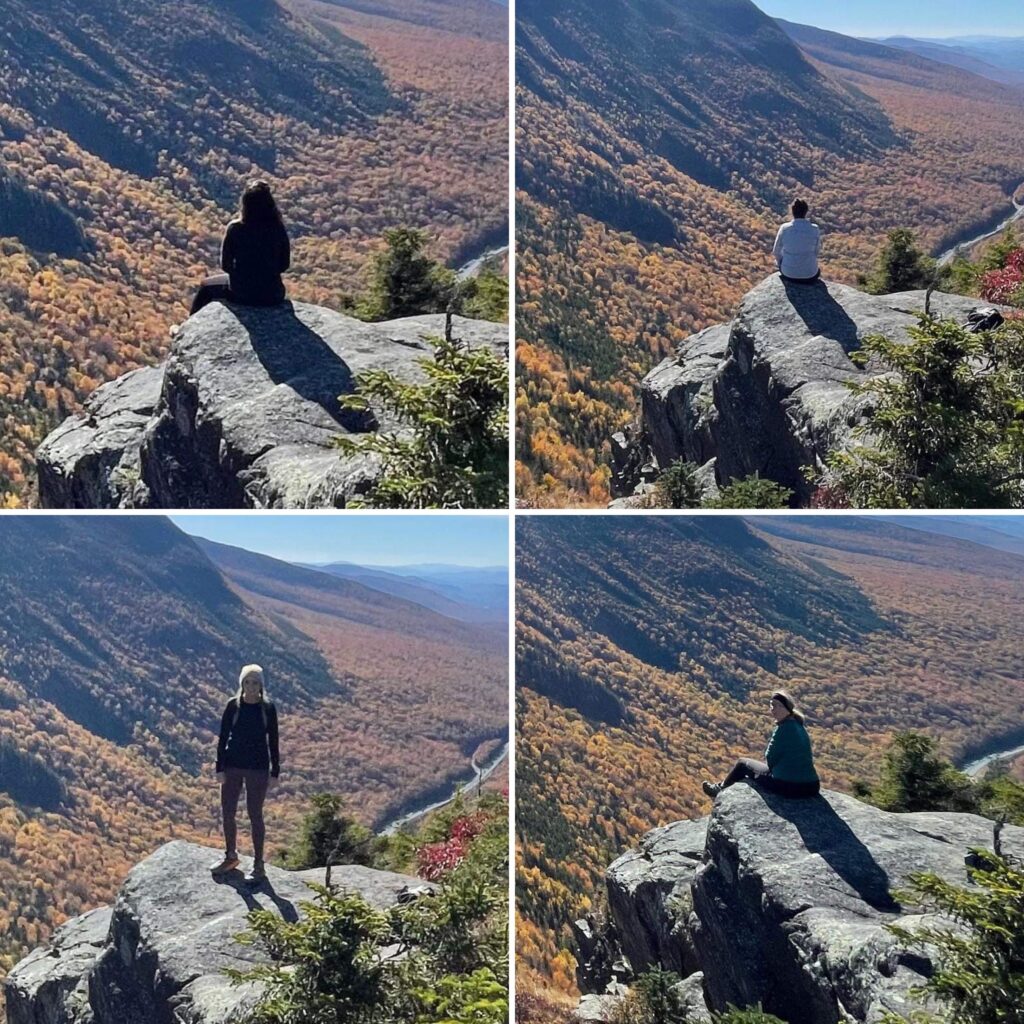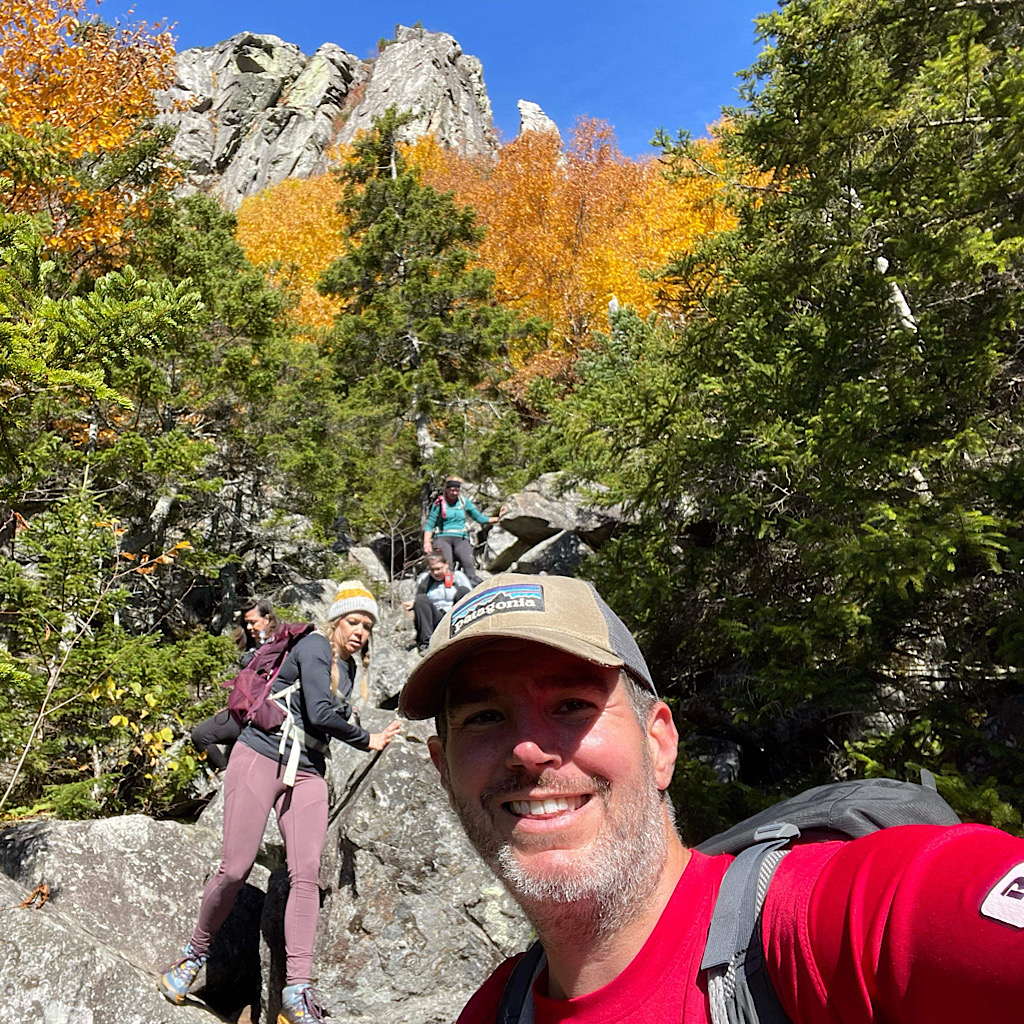 Awesome job, team! Thank you for crab walking butt sliding with Redline Guiding!