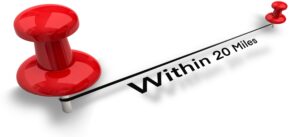 Within a twenty mile radius of our location in Intervale is an incredible amount to do, particularly when it comes outdoor activities and adventure. Not to say there isn't a lot to do indoors — shopping, learning, entertainment, and other fun attractions — there is, but we're a guiding company planted smack dab in the mountains so what do you expect us to talk about? Why we have mountains and forests, crags and waterfalls, rivers, streams, and ponds… here be a veritable Mecca of awesomeness! These are what's on our collective mind. Hiking, camping, climbing, skiing, biking, water sports… we don't offer all of those things and the list is certainly far from complete, but it gives you a sense of potential. It's why so many people choose the White Mountain National Forest as a destination throughout the whole year.
The video linked below is our Week in Review, Week 18. It was created with content from Redline Guides Dominic Torro and Will Murphy. The fellows respectively led a backcountry ski tour In Huntington Ravine (Diagonal Gully), the Eastern Snow Fields, and Tuckerman Ravine (Right Gully), and a day of multi-pitch rock climbing at Cathedral Ledge (on Thin Air — a 5.6). Both days looked perfect!
Great job, everyone. Thank you for adventuring with Redline Guiding!