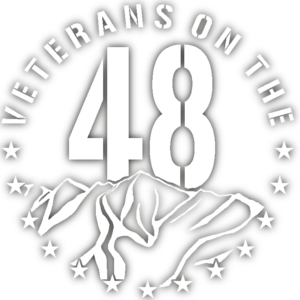 Still trying this new method of wading through and presenting some of the week's media, we've produced another video of the fun times folks had this past week. 4000-footers in this video include a hike of Whiteface and Passaconaway for a returning guest and her two daughters, this trip led by Redline Guide Ken Hodges. Then another hike with a mother and her very young son, also returning guests, to the summit of Mt Jackson. This was led by Redline Guide Pat Farland. Last but not least, a group of fellow veterans, members of a team going by the name, Veterans on the 48.
The Vets were with us for two days on a two-day Mt Washington program. This was headed up by Redline Guides Pat Ferland and Will Murphy. The team summited Lion Head only, the actual Mt Washington summit unreachable thanks to high winds and extremely cold temperatures. Not conditions to take lightly. The weather up there is notorious, so this is not an abnormal outcome. We go as far as it's safe.
And, of course, a short video…
Great job, everyone. Thank you for learning and adventuring with Redline Guiding!