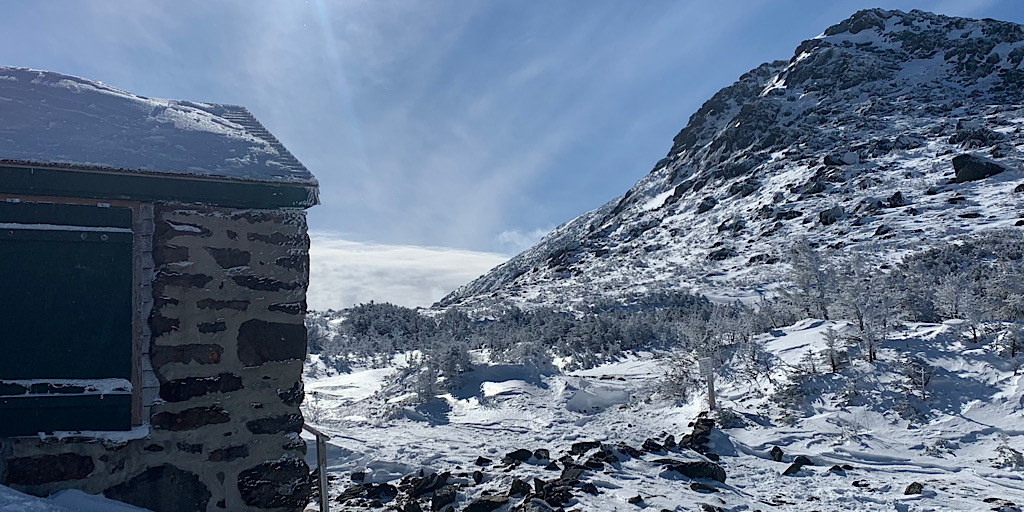 Summer into fall is our busiest season, but winter is not far behind as there are so many awesome things to do for those willing to get out there and suffer. Actually, we kid about that last part: the suffering. Not to say there isn't some discomfort in winter, there is on some days, but once it's understood how to minimize it, barring the very coldest days, it just seems nice out there. We know, it's hard to imagine, but trust us on this. So, what, you may ask, do people do outside in the winter that warms them up so they're not out there freezing to death.
In the case of this past weekend we ran classes like Winter Skills, Mountaineering Skills (as part of a two-day program), and a Wilderness First Aid class — congratulations to the graduates, by the way. We also led outdoor adventures to include Hiking (doing some 4000-footers), Mountaineering on Mt Washington, and Backcountry Skiing on Mt Washington and on North Doublehead.
On lead for all of this, besides our SOLO instructor, was Redline Guides Howard Aronson, Dominic Torro, Ryan McGuire, and Ken Hodges. With the help of all of them, we were able to put together this little composite video for your viewing pleasure. Thanks team!
Well done one and all! Thanks for adventuring and learning with Redline Guiding!