Rumor has it Owl's Head wasn't a hit — a one and done […]
Staying busy is a good thing. We have a lot of a good thing here at Redline Guiding. And that is awesome. Inasmuch, however, writing it all up and/or making videos is wicked time-consuming. So, one way to catch up, we figure, is to do a little consolidation. Thus, this blog post is about two hikes — both on Mt Washington — a full day of Wilderness Navigation, and a three day portering detail (yeah we do that). The tales are all shared below. First we will begin with one of the Mt Washington trips we led. A special one… number 92.
---
Trip One: Good Old 92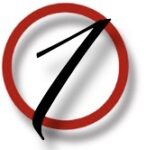 On lead for this recent Rock Pile trip was Redline Guide Jeffrey Shutak. Jeffrey took our guest on a classic route, going up the Ammonoosuc Ravine Trail to Crawford Path then onto Mt Washington. Initially they intended to continue on Gulfside via the Trinity Connector then onto Jewell Trail but they opted instead for the Cog right-of-way to reduce the mileage.
In any case, this trip was special. Not only was it a beautiful day, but it was also Jeffrey's 92nd Mt Washington summit and it gets him one summit closer to the 500 summits he plans to hike for Redline Guiding before he turns 92. Or something like that. In any case, congratulations goes to both our guest for his first successful summit and to Jeffrey for his 92nd. Good lead, Jeffrey.
---
Trip Two: Porters in Paradise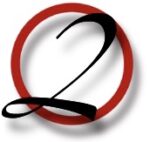 The problem with spending three days and two nights in paradise is you have to carry all your stuff. Unless, that is, you hire a porter. Meaning, hire us and employ our guides to take your backpacking gear (i.e. tent, sleeping bag, pad, stove/fuel, food, etc) off your hands, pack it in, set it up, then come back the next day to break it down and either pack it back out, or move it to a new location. That's what we just did the past few days, helping one guest bag Owl's Head and the Bonds to complete her 48 on Bondcliff! Rumor has it Owl's Head wasn't a hit — a one-and-done — but the thrill of the Bonds made up for it. Up to the task on this trip were Redline Guides Pat Ferland and Mike Maciel. Pat took on the first two days, then Mike took her gear out on day three. Well done, team, and to our guest, congratulations on finishing the list! Next up?
Thank you three so very much for the support you gave me on finishing up my 4000 footers. You were kind, attentive, atrong, and respectful. I really appreciate that! Pat, I especially appreciated how well you put up that little tent — taut and firm — to keep me dry (well, almost) in that rain storm! And Mike(y) M: Thank you so very much for taking the tip from my tent platform mates and following me so early on Tuesday out to Bondcliff so I could descend to Lincoln Woods rather than backtracking over Bond and Zealand as I had planned (in order to meet you). I was savoring the beauty of Bondcliff alone for a bit then Mike M appears with his big red Redline Guiding shirt on, a big smile, and a congratulations.

I'll give you all strong recommendations whereever I can! —JP, Hanover, NH
---
Trip Three: Flying Up Huntington Ravine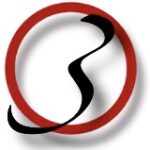 A lot of people take their time while hiking to conserve energy, particularly on quasi-technical routes like the Huntington Ravine Trail, for example. Now and then, though, we will have someone, a guest, who simply flies up the steep and exposed pitches. Not recklessly, but rather with a controlled limit on fear coupled with conviction and the power to get it all done.
This pretty much describes the guest Redline Guide Pat Ferland just led up that notorious route. The team did great managing not only the route but then continuing via the Nelson Crag Trail to the summit — by 11:30! After staying at the summit for a short time, the team went back down using the Tuckerman Ravine Trail detouring only the descend the ridge via the Lion Head Trail. A pretty classic route, one that gets spicy in the winter. Good lead, Pat, and congratulations to our guest.
---
Trip Four: Navigating a Magnetic World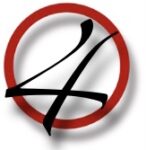 Last but not least, we offered a full day wilderness navigation course. We taught one only student, though initially there were to be two but an emergency made it impossible for the second to attend. On lead for this particular course, as usual, was Redline Guide Mike Cherim. Also present to the course was a pending Redline Guide Michael Scire. Michael was there to see the course run and to brush up on some of his navigation skills at the same time, partnering with our guest so as to work as a team for part of the day. The class went smoothly — a half-day indoor session in the morning, then a half-day outdoor session in the afternoon — and lots of learning occurred. Note the comments our guest made, below.
I took a full day wilderness navigation course and it was awesome! I've had other instruction and this was a far superior experience. Clear in-class and in-field instruction and a fun atmosphere. I feel much better prepared to use my tools if I needed to. Can't recommend Mike enough! —MS, Sudbury, MA
---
Thank you to all who have chosen Redline Guiding as your outdoor adventure and wilderness education partner!