W
e mentioned Saco Lake as a venue having good wedding potential, particularly for the photographer, several times. With the upper outlook providing an opportunity to get the bird's eye view of the wedding and, to the truly inspired, a possible in-lake view would also be cool — either using waders or a small craft like a kayak or canoe. For a while we have believed this, mentioned it to some of the
couples we've served
, but none had run with our idea. Until recently, that is.
Our JP Mike Cherim officiated a recent wedding where the weather forced the couple to think quick and an almost-frozen Saco Lake was a convenient choice and the site of their blessed event. This isn't exactly running with our idea, though, but then coincidentally, scheduled a wedding for a week or so later, another couple choose the now-frozen Saco Lake as their wedding site. In advance. Intentionally. They felt it was perfect. And it was. We liked it, and made another video of this wedding.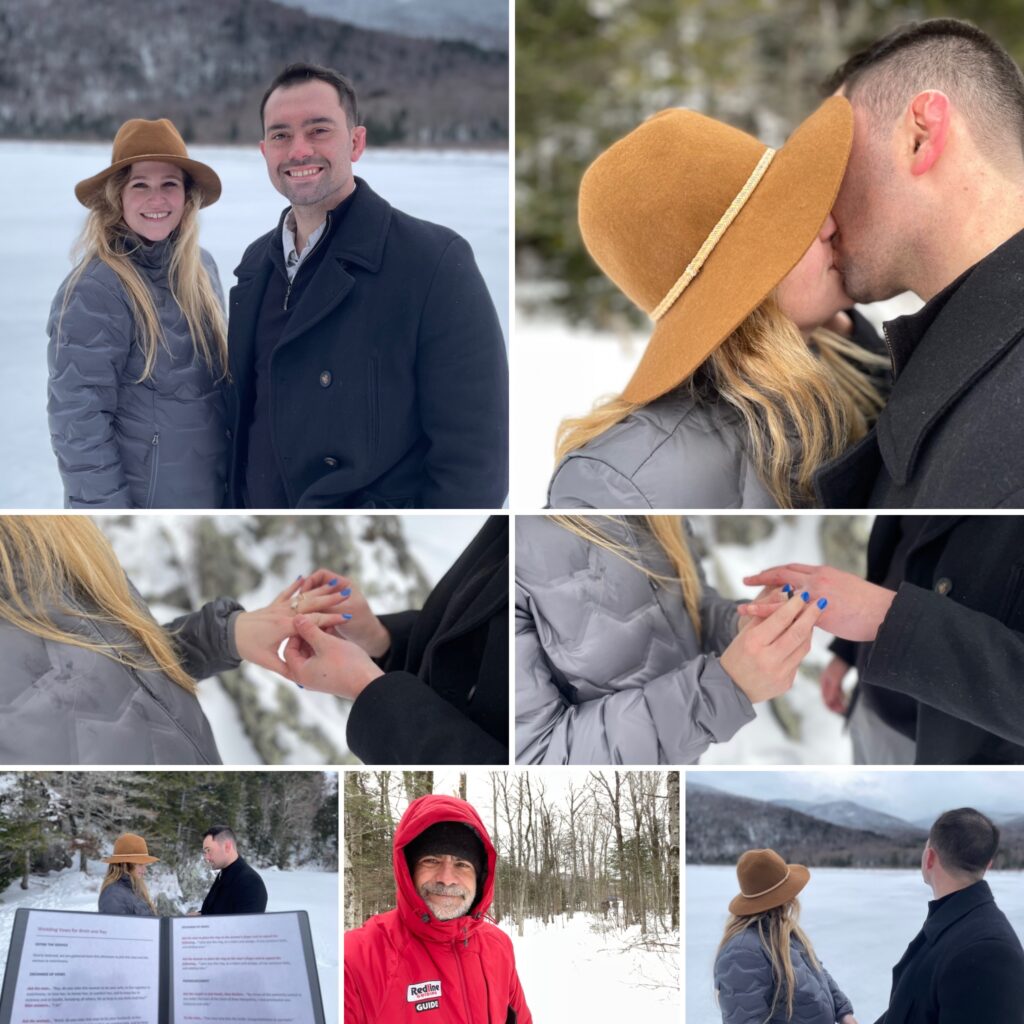 Congratulations Brett and Ray!