We're a guiding company so we're going to offer a pretty biased view; obviously we're pro guiding, but the reasons we will give you to hire a guide will also be totally spot on. Is hiring a guide the right thing for you? Well, maybe. A lot depends on your actual knowledge of the specific area you want to hike in and the depth of your general hiking experience. Know this: everyone can get something out of a good guide — some nugget of wisdom — but we can certainly appreciate your consideration of the cost-to-benefit ratio. At some point hiring a guide doesn't add up. But for many, and there are a ton of people, the benefits are many, such as:
Safety Concerns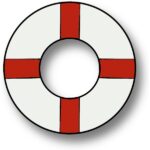 The result of many of the benefits to follow is a heightened level of safety. For those who have known us for years, particularly our past guests, know that we are very safety-centric.
This doesn't mean we don't go on exciting adventures or take calculated risks. We do, but we never gloss over the safety consideration in the process: from pre-planning, to screenings, to gear, right on through to our latest challenges with the novel coronavirus. As professional outfitters and guides our number one responsibility is to minimize those risks. And to this end our judgement skill is just as important as our technical skills.
---
Technical Help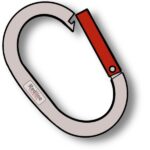 Some of the trails or mountains people hire us for help on are quite scary and technical in parts. Some offer scrambles that could result in nasty injuries, while others throw in enough exposure to kill a person. We have seen tears from people trying to overcome their trepidation.
Hiking and guiding these trails is part of what we do. As we wrote above, we do "go on exciting adventures" [and] "take calculated risks." To better our odds of success, so as to meet these incredibly important goals, we lean on not just our experience, routing, tips-and-tricks, etc., we can employ physical aids such as leading by short-roping. Yes, it is what is sounds like it is and is highly effective if done correctly.
---
Medical Assistance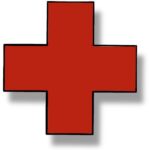 To be a Redline Guide a candidate must have had qualified instruction in backcountry medicine so as to provide a suitable, timely, and sufficient backcountry medical response should the need ever arise due to a medical emergency. If you wake in the morning it means that no matter the activity you partake in, a traumatic injury or illness can occur. Why just driving to the trailhead has its dangers — statistically more so than hiking itself.
We strive to be ready. Our guides are at least trained to the Wilderness First Aid (WFA) level, though this designation is just a stepping stone on their way to the Wilderness First Responder (WFR) or Wilderness Emergency Medical Technician (WEMT). These are the preferred credentials to have.
---
Gear Considerations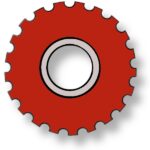 Thanks to our resources and wealth of knowledge from actual mountain experience, we understand the gear needed based on the terrain, conditions, and so much more. Some of the people visiting the valleys the world over right now will try their hand at climbing the mountains that surround them. Many will not be ready. A genuine lack of preparedness is a common issue.
Everywhere that mountains exist, guides will prevent this from occurring by making sure their guests are dressed appropriately and are carrying the right stuff. We even formally teach this material to those who want to know.
---
Local Knowledge, Crowds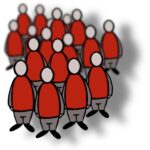 Most accommodations and hosts in mountain towns try to offer their visitors suggestions for neat places to visit and cool things to do. But more often than not, this advice is pretty limited, overused, and while these places are indeed nice, they are also overrun. Many trails into the mountains are also pretty crowded as many are overused.
In these times, crowds have led to even greater concern. While a guide can't always offer a trip free from other humans due to a specific mountain or trail request — not that everyone even wants this — a guide can offer different options to those who do want to get away from it all. We understand our mountains.
---
Navigation Concerns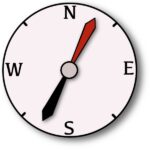 It's not always the selection of trails or routing that makes having a guide such a huge value, or even the technical help that can be made available, as mentioned. Sometimes it is out-and-out land navigation that's needed for safety and success. Say, for instance, we're guiding on Mt Washington and its notorious weather turns to crap — as it often does. As guides, we know how to get our guests safely back home.
We have heard it countless times: "We would have died up there if it wasn't for you." This is a genuine and factual statement. It's not an exaggeration. A guide is worth his or her weight in gold in such times.
---
Value Added Benefits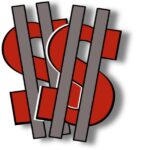 Hiring a guide isn't just about the items mentioned so far. It goes so much further. The guide offers insight that comes from years of experience — not just as a guide but as a hiker, skier, explorer, and lover of mountains.
A good guide will be passionate about their "office." The guide offers sage advice, compelling stories, and witty banter to those who want it (we also know how to hike quietly). She or he will lead guests to a higher level of comprehension. The guide will point to things far a way and name them, describe them, put you there, and tempt you to be led again on another day, then in the same breath point to some plant near your foot and tell you about its qualities. A good guide brings a lot to the table by elevating the experience.
---
Companionship Matters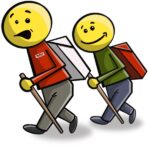 Last but not least, safety and other benefits aside, just having companionship is a driving force for many to want to hire a guide. In other words knowledgeable, experienced people hire us to lead them regularly, even though technically speaking we're not "needed" unless there is an emergency (which, of course, is a factor).
But they get something else. A true professional with insight, yes, but they also get personality. Judgment and technical skills aren't the only skills needed. Good interpersonal skills are also a requirement for the professional guide. Friendships happen in the hands of our guides. It's natural that this happens. The hours together, the toil, doing something they want to do, and in an awesome location… it all stands to reason.