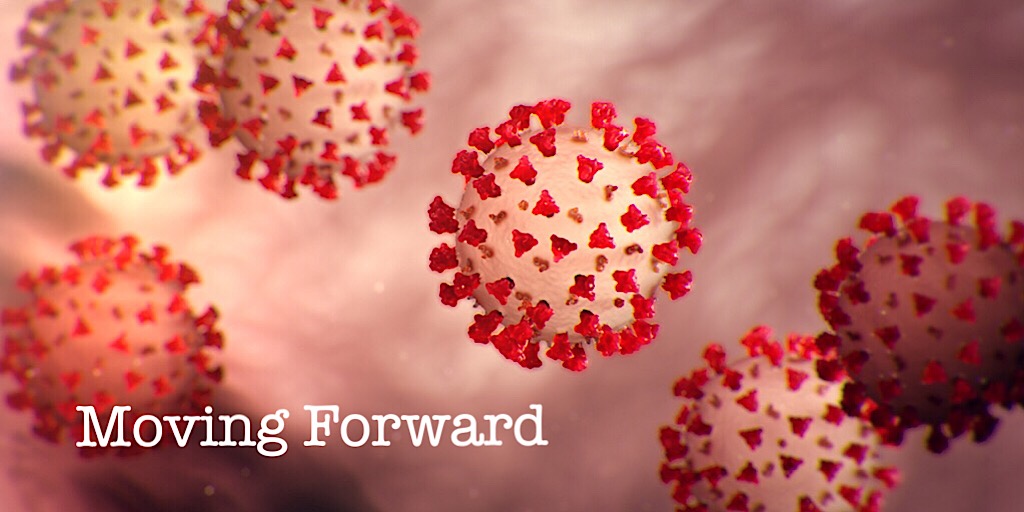 Following our closure, we intend to gradually re-open Redline Guiding adhering conservatively to the general guidelines defined by the New Hampshire Governor Chris Sununu's "Stay at Home 2.0" phased re-opening approach, provided it is fact-, data-, and science-driven only. We will not be driven by politics or emotion. We also plan to consider and adhere to the various applicable plans offered by the CDC (Center for Disease Control and Prevention) if different. In the end we will opt for the most conservative approach because, as always, we think safety first! The final plan will likely be modified and amended along the way, of course, to meet the needs of our specific business and to address any specific concerns we may encounter. At this time and for the foreseeable future, adherence will be maintained in the following areas:
Education and communication to include signage.
Social distancing measures (staying at least six feet apart)…

Required masking in-shop and elsewhere anytime distancing isn't an option.

Sanitization of our facility, surfaces, gear, and hands.
Testing (as our capabilities allow: i.e. temperature and saturation).
Contact tracing via verbal guest questioning.
Staff training for daily use and emergencies.
What follows is based on what we know at this time. Please note that all of this is subject to changes.
---
The General Guidelines
Communication and Testing
In addition to providing helpful signage, we intend to question both our guests and guides on the day of or and as close as possible to the day of the activity in question. Questions asked will be along the lines of:
Have you ever tested positive for COVID-19? If yes, this will spawn additional questions:

When was this positive test? (Must be at least 60 days without re-test.)
Have you since tested negative? (Negative result and healthy is a yay.)

Have you been in a known or suspected COVID-19 hot spot or region in the last 14 days?
Have you been in contact with a person who has tested or is suspected positive for COVID-19 in the past 14 days?
Have you been in contact with a person showing COVID-19 symptoms in the last 14 days?
Including today, have you experienced COVID-19 symptoms in the last 14 days?
What is your body temperature right now (we will test if meeting is in-shop)?
What is your blood-oxygen saturation level right now (we will test if meeting is in-shop)?
If we receive a negative or abnormal response, or troubling results to any of these questions, this may lead to a postponement or cancellation of the day, depending on the specific circumstances. We encourage guests to know the answers to these questions before showing up. Please do not arrive if feeling ill.
Personal Protective Equipment (PPE)
Both our guests and guides will be required to have PPE. If the guide or guest has inadequate supplies, we will supply from our own stocks, though there may be some associated costs to guests. Our rentable "Ready Packs," however, will have PPE included in them at no additional charge.
We will require our guests have the minimum PPE, to include:
One cloth or better face covering for mouth and nose (face mask, buff, etc.).
One personal size (2-3 oz) of 65%+ alcohol hand sanitizer.
We will require our guides have the minimum PPE, to include:
One N95 (recommended), N100, or surgical mask.
Backup cloth face covering for mouth and nose (face mask, buff, etc.).
Touchless rescue breathing bag-valve-mask (BVM) device (for emergencies).
Four pairs of nitrile gloves (for emergencies).
One personal size (2-3 oz) of 65%+ alcohol hand sanitizer, plus one ounce per guest.
Clear goggles or a face shield, or both (for emergencies).
Durable trash bag for hazardous materials.
Thermometer and pulse oximeter if not meeting at Basecamp (recommended).
We will require both guides and guests to apply best practices at all times, meaning:
Social distancing will be strictly self-enforced
Masks will be fitted and worn properly covering nose and mouth.
Hands will be thoroughly washed or sanitized for at least 20 seconds.
---
Our Modifications
Restricting Basecamp Access
For Adventures we will try to meet our guests literally outside of Basecamp or at a specific location such as a trailhead. If gear is needed, we will have it with us or available as noted below. For our Educational offerings, at least those requiring classroom time, we plan to either offer the classroom part virtually, or we will limit group sizes, as defined further in this text. Weddings will continue as safety and the authorities allow; consultive pre-meets can be done electronically if needed.
Gear Management
Guides or management will transport and distribute cleaned gear as needed. This will be a cooperative effort of all parties, management, guides, and guests. In other words, all will shoulder the responsibility of cleaning gear as this may need to be an on-going concern throughout any given day. As a minimum gear will be distributed clean and returned the same way before said gear is reintegrated into inventory. Cleaning will occur via alcohol spray or other adequate disinfectant, solar/UV light, decommissioning for a period of time, airing, laundering, drying, and/or other recommended approach.
Limiting Group Sizes
We intend to continue offering guides for Adventures at a 1:4 ratio with our guests, but total group sizes will be diminished for the time being. Whereas we would often have two guides with eight guests, this will currently be avoided unless guests are already members of a single unit or family. For some of our Educational offerings, we will conduct classroom work virtually, wherever possible, or simply limit groups to 3-4 students. This will be the only way to allow adequate social distancing measures in-shop at our Basecamp. Some classes, those held entirely outdoors, will be mostly unaffected.
Do note that groups for all non-virtual new business for one to three people will be scheduled and billed as "Private" by default until further notice. In other words our small groups just got smaller — our guests will not be around other guests they don't already know.
---
Our Expected Timeline
After much discussion with the contracted guides here at Redline Guiding, and with due consideration to the safety of everyone potentially or actually involved, we have decided to start phasing in by July 1st, 2020. Our Adventures will likely run first, followed a couple weeks later with non-virtual classes that aren't entirely outdoors. Please note that this timeline is contingent upon the following:
We actually meet the criteria which allows the next opening phase.
Our local infrastructure is prepped and ready for business.
The USFS and/or NH State Parks is in fact allowing us to operate.
The timelines for others we work with, like SOLO Schools, for example, are unknown at this time. We are awaiting a re-schedule date for this year's first Wilderness First Aid.
---
Some Possible Questions
Q: Should you book now?

A: Yes… please. We ask that bookings be made July 1st or later for Adventures and July 15th or later for some non-virtual Educational offerings. Click here to book now.

Q: Is there deposit guarantee?

A: Yes. As per our regular policies, if you book an activity with us and it is not possible to do (with the applicable notice), your deposit will be held as a credit to be used at a later date. Credits are non-perishable.

Q: Are gift certificates sold here?

A: Yep, they sure are. You can order one here. And speaking of which, gift certificate expiration dates will be advanced ahead accordingly. Nobody gets left behind.

Q: Oh, and how about weddings?

A: Love marches on — we can still do local weddings now, but it does depend on venue, crowd size, legal access, and safety to all parties. Many places are closed and larger gatherings, especially indoors, are frowned upon and potentially unhealthy. This is an ideal time for tiny private weddings on local (to all parties) mountain.
---
Closing Remarks
Our confidence level regarding all of this is pretty good. The next month may inspire changes such as making our opening sooner, or perhaps pushing it back further. As is the case with pretty much everyone, this is all new ground. We are literally making it up as we go along. We would like to say thanks to all who have been understanding and supportive of us. It really means a lot. Please contact us if you have any questions or concerns not covered herein. Stay safe, everyone.
Note: The operational information provided in this blog post has been added to our official policies.