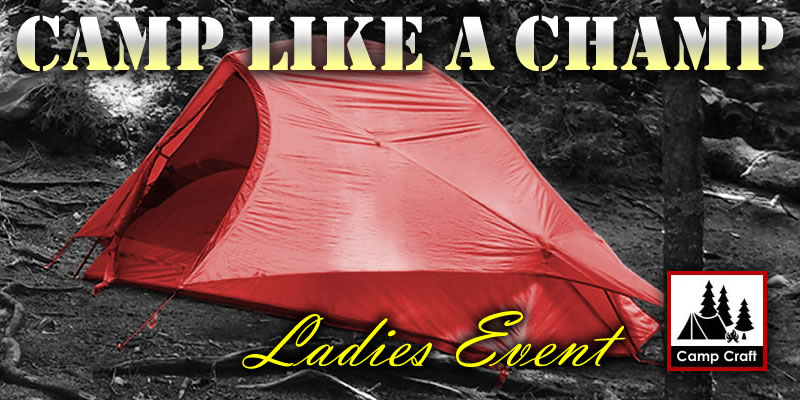 We're pleased to introduce our third annual "Camp Like a Champ" women's-only overnight backpacking event.
The Details
This event is being led by Redline Guide Arlette Laan. If you don't know of Arlette (click the link above to find her profile), she is a very experienced expert on the subject of backpacking. And being a woman herself, might just be able to provide a completely unparalleled gender-specific experience. If you have concerns and questions, you can rest assured she probably had them, too, at one time.
This event is limited to four participants so if you're interested in learning from the best, please register now (choose "Camp Craft," the dates, and refer to this "Camp Like a Champ" event).
Some Specifics
Date: Weekends of 6/22-6/23 and *6/29-6/30.
Time: 8:00am Saturday to 4:00pm Sunday (approx.)
Meet: Announced to participants only.
Cost: $149/per person (gear/grat. not incl.)
What To Bring
For an example of gear to bring and clothes to wear, please refer to our Camp Craft page or contact us with your questions. For a specific list of what Arlette — a Gossamer Gear Ambassador — carries, please the bottom see this page on the Gossamer Gear weblog.
Important Update:
The weekend of June 29-30 is sold out!
Ladies, to join in on the fun and learning, please register now for this event!