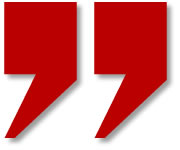 We used the word "recent" in the title of this post, which is sort of funny since we're actually only a nine-month-old company, but they really are fairly recent testimonials — meaning all of these are from actual guests from the 2017 season thus far.
Note: Links added to reveal programs, and names made bold to highlight the guides named.
Redline Guiding, I want to thank you for the skills learned in your navigation course. I took the it so I could feel more confident on my hike of the 100-mile Wilderness [Maine], to help me navigate during the expected and unexpected of events. On day three the unexpected happened and I woke up with an illness. As you know this particular trail isn't easy to navigate, and even more difficult to find your way back to civilization. I was able to find a logging road on my own but it diverged in many directions and I didn't know which way to go. Because of your course I was able to understand the map, and use my compass to find the most appropriate direction to civilization. I took even more from your class than compass skills. I learned to stay calm when things aren't going right in the wilderness. Your class gave me the skills necessary to navigate my way through a negative situation. I was able to find people and get a ride back to my car, and I was warm in my bed by end of day. Thank you! The class is definitely worth the money. —LMM, Northern, NH
I thoroughly enjoyed my time hiking in the Presidentials. Mike is knowledgable, professional, very experienced, and easy to work with. He knows his stuff and communicates well with the guide and client before and during the trip. Also, I rented a [Ready Pack] from Mike and it worked great for me. He threw in two nice water bottles, too. Arlette Laan was my guide. I had a terrific time hiking with her. Arlette is an accomplished hiker and wilderness steward. Arlette is easy to be with, and always mindful about planning the day's hike, whether preparing in advance for any contingencies that may arise, or attending to all the details, both large and small as they come up. As a guide and a cool, savvy, real fun person to be with, Arlette is what it's all about. —TS, Valatie, NY
Many thanks and appreciation to Ken Hodges of Redline Guiding for his services in getting us up safely to the summit of Mount Rainier, making this trek a memorable one! Furthermore, much thanks to Ken, Tomoko Nakajima, and Aivy Nguyen for leading the three rope teams on Tuesday's ascent. The professionalism and support shown over the past 4+ days on such a difficult trek were most notable. –JS, West Albany, NY
From our descent after summiting 21,000-foot Illimani in Bolivia. You can see our tents at high camp if you zoom in past Craig's knee (click photo). Refresher glacier and crevasse ropes course from Redline and Mike Cherim made a huge difference in confidence and rope management for the venture. Thanks, Mike. –BC, Southern, NH
I just learned that Redline Guiding has brought on Kristina Marie Folcik Welts, and they are lucky to have her. My first experience trail running was with Kristina, and I am not a runner. she is knowledgeable, she is fierce, she is motivating and an amazing companion to have with you on any adventure. Now that I know where she is spreading her joy, I am excited to look into spending more time in the trails with her lead. –RJL, Southern, NH
Whether you are an experienced hiker and need to refresh or haven't ever officially learned how to use the compass with the map or you've never picked up either, this class will be great for you. A great balance between class instruction and outdoor practice… I highly recommend the navigation class. –TD, New London, CT
What I valued most about this experience was working with people who so obviously love what they do and where they do it. I have a very special connection to the mountains, and being outside hiking is more than exercise. I felt that the staff at Redline Guiding share that same feeling. So having that extra connection made the class more meaningful. The staff were all extremely patient, especially when something we were learning didn't click right away. Your level of professionalism was exemplary, while at the same time you were loose, and fun and authentic. I left the class having learned new skills, but also left with a knowledge that I can reach out with questions. –AF, Concord, NH
Once again Álvaro proved to be a great climbing partner. Would highly recommend any of Redline Guiding's programs. –BK, Shirley, NY
Mike was a great instructor. He takes the job seriously and made sure we had ample time to learn the skills we needed. Our requested focus was crevasse rescue, and Mike did not simply show us what to do, he had us go over the skills repeatedly until we demonstrated that we could do them. Really invaluable education. –BC, Southern NH
Bill was an amazing guide from start to finish. He took the time to understand what my wife and I were looking to achieve from our adventure and picked the perfect hike for us. I look forward to future guided tours with Redline Guiding led by Bill who is a true outdoor enthusiast with a contagious love for all things outdoors. –SB, New Jersey

We thank you so much for saying such nice things. Even more so we love hearing that our work is making a positive impact. To view many more comments like these, please check out our Testimonials page or visit our Facebook reviews page.