Backpack, Shack, and Bushwhack! —Guest
Done right, the boredom of winter backpacking will get you long before the cold will. And with good company, the boredom is less of a problem. The darkness comes so early, you see, and once camp chores are done, hitting the hay is the only way to be really comfortable. Conversation remaining possible within the confines of their three-sided Adirondack-style shelter and it all helps. Winter nights, even when it's still fall, are long!
The objective of this trip led by Redline Guide Pat Ferland, one returning guest in his charge, was to take on the Baldfaces (of 52WAV fame). The team took their time, checking out Emerald Pool and detouring to Chandler Fall. Upon reaching the shelter the team scouted the trail ahead but with new, thin ice on slabs, the way was pretty sketchy. This was confirmed by a descending pair and again the next day by a fellow we'll call "Tube Socks" as he wore socks for gloves. There were some challenges up there.
Pat suspected there could be some issues and had a plan B at the ready. Specifically they would bushwhack to the east side of Slippery Brook Trail, making their way around the base of Baldface Knob, then onto Mt Eastman (2938′) (also on that aforementioned list). It was a good plan. For our guest, it was a triple win. First she grabbed 34 of the 52 with Eastman. Then this experience also delivered her her first winter backpack and also her first White Mountains bushwhack. A trifecta!
All good stuff, with pictures to prove it. Photos by guest and guide.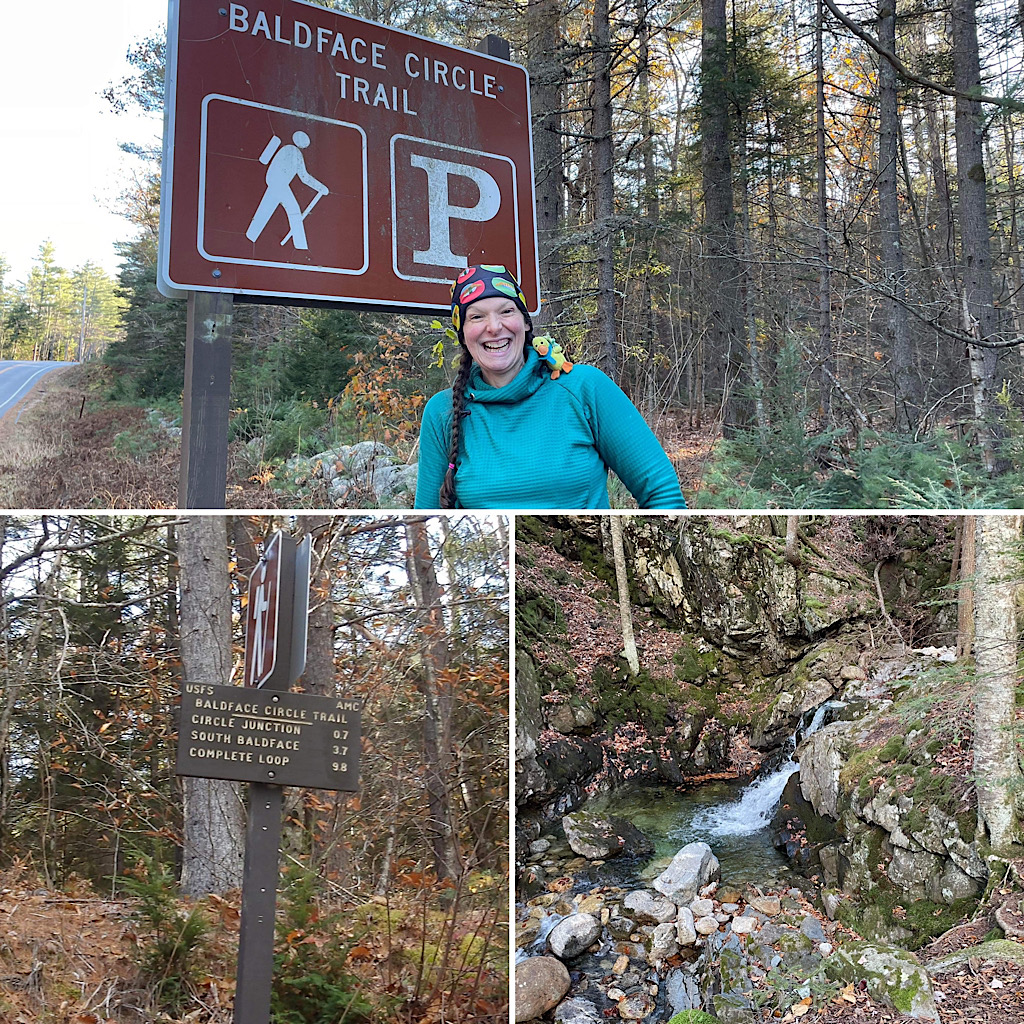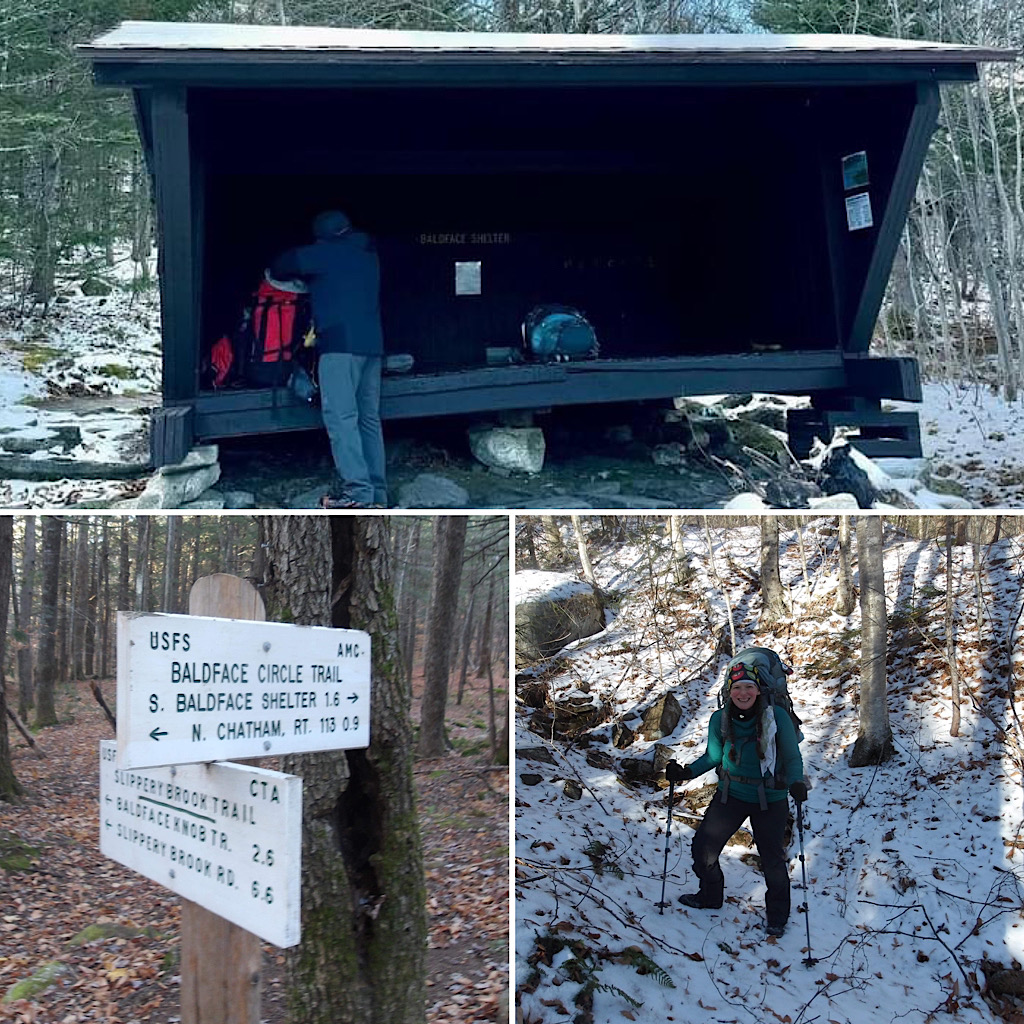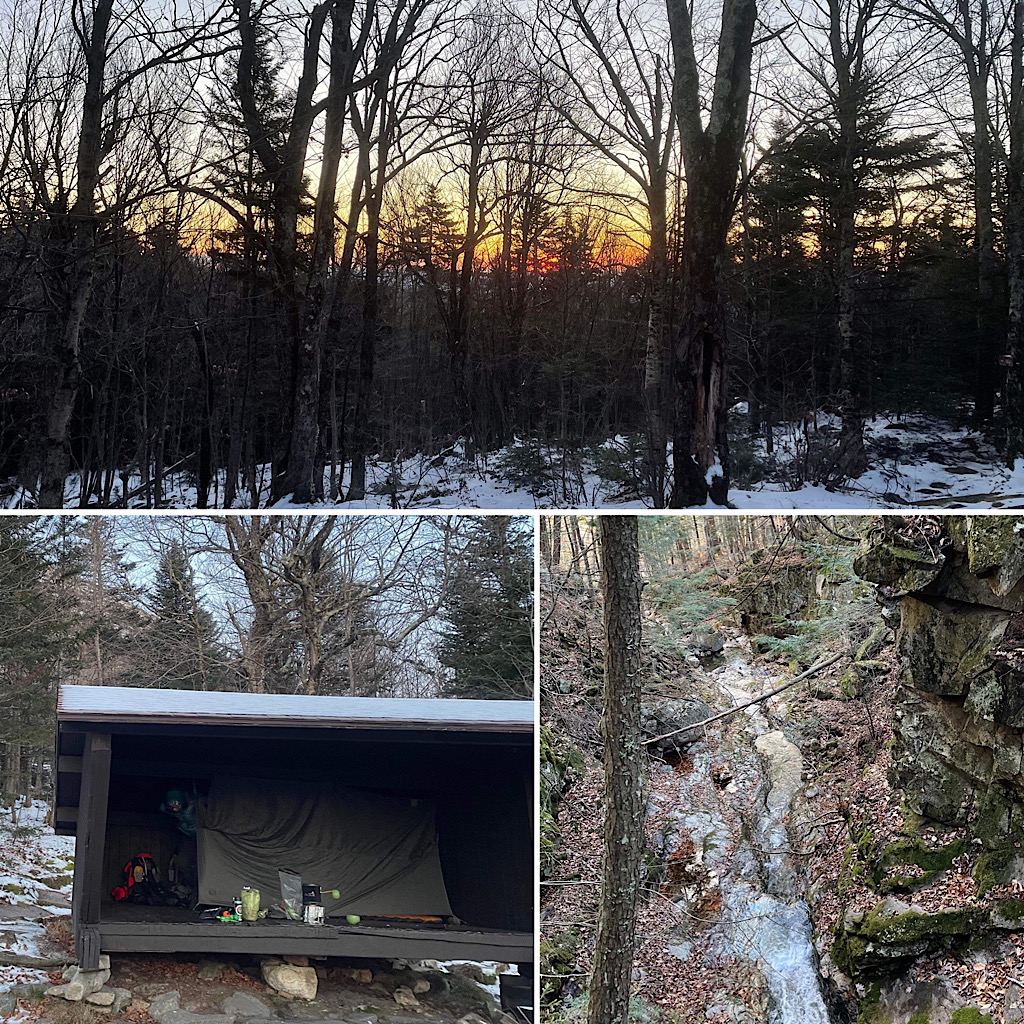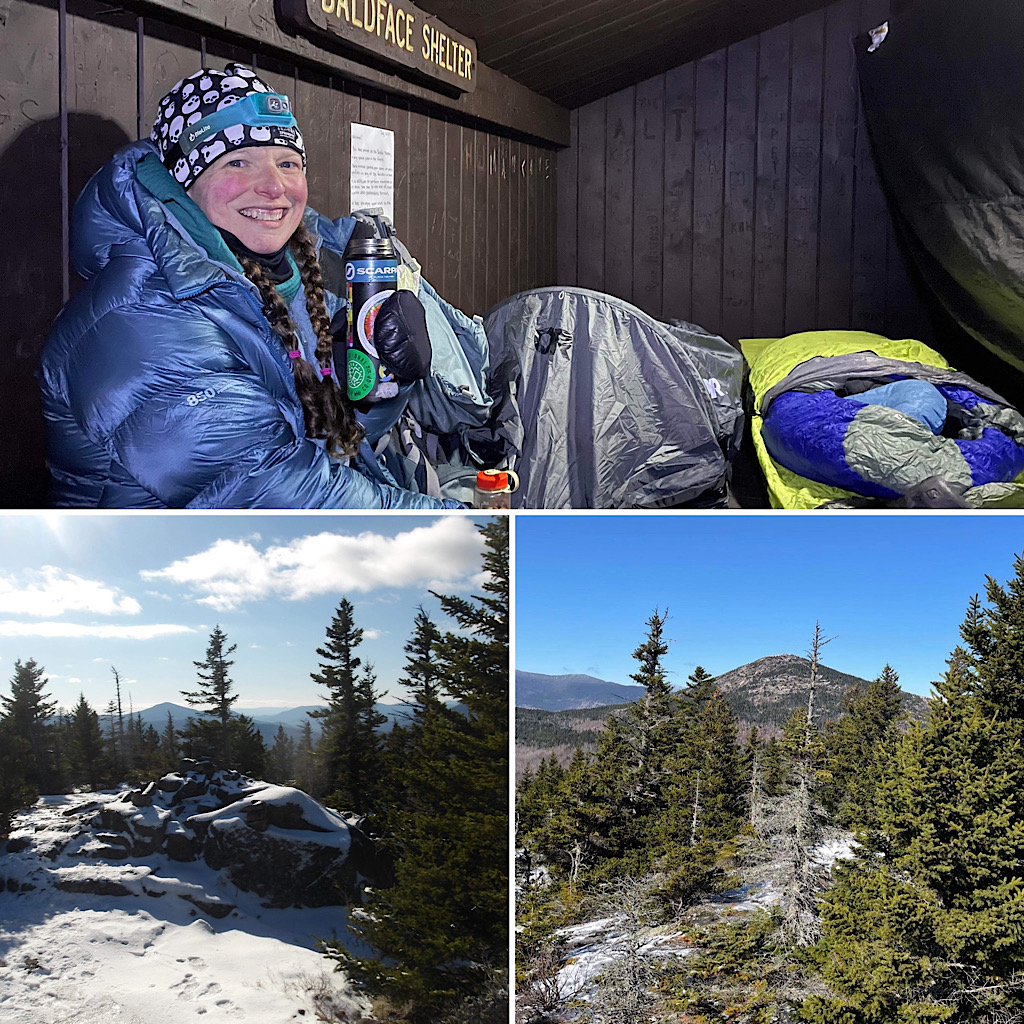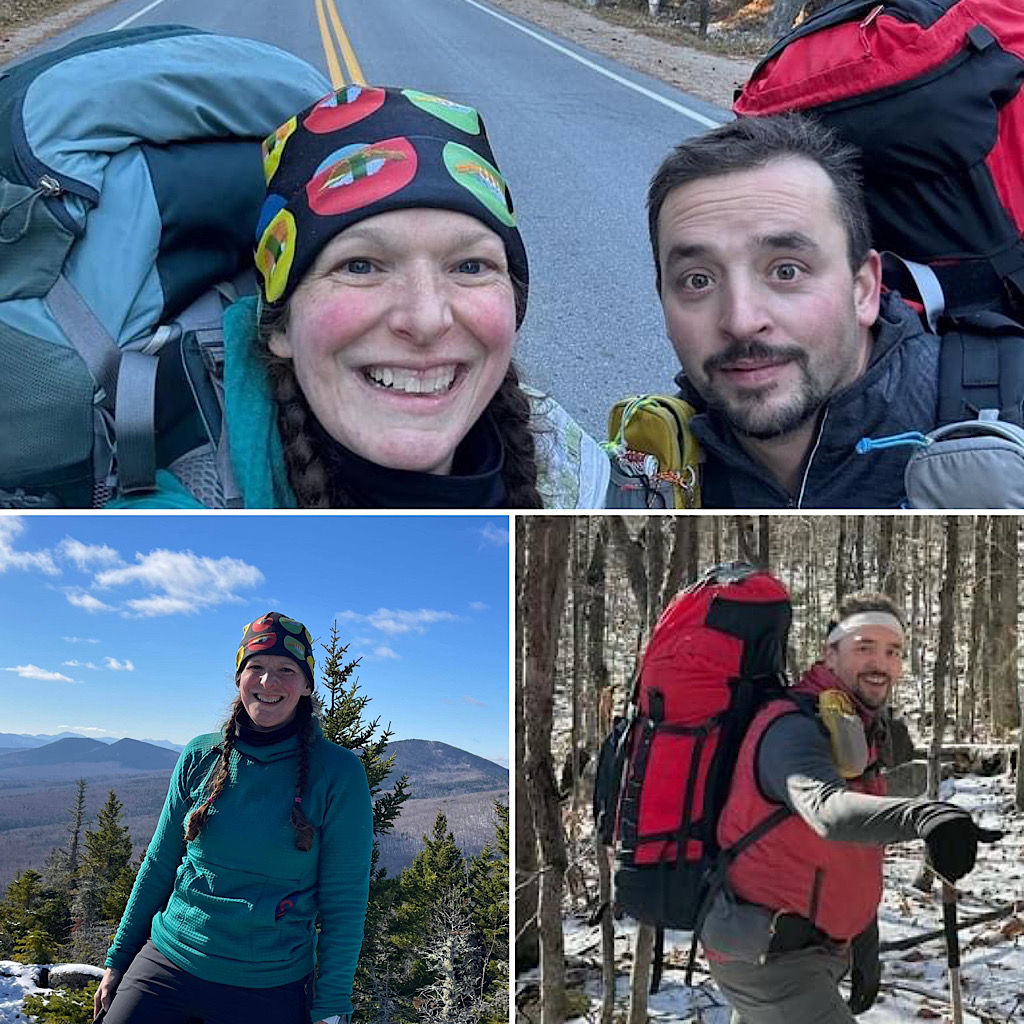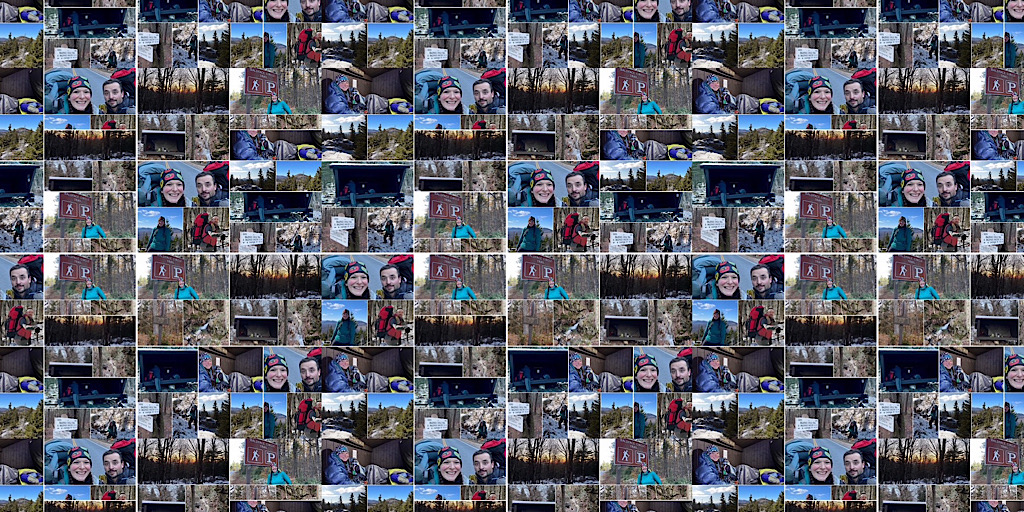 Three times the awesome, team. Great work, to guide and guest!